7 Types of Content Variants to Boost Your eCommerce Brand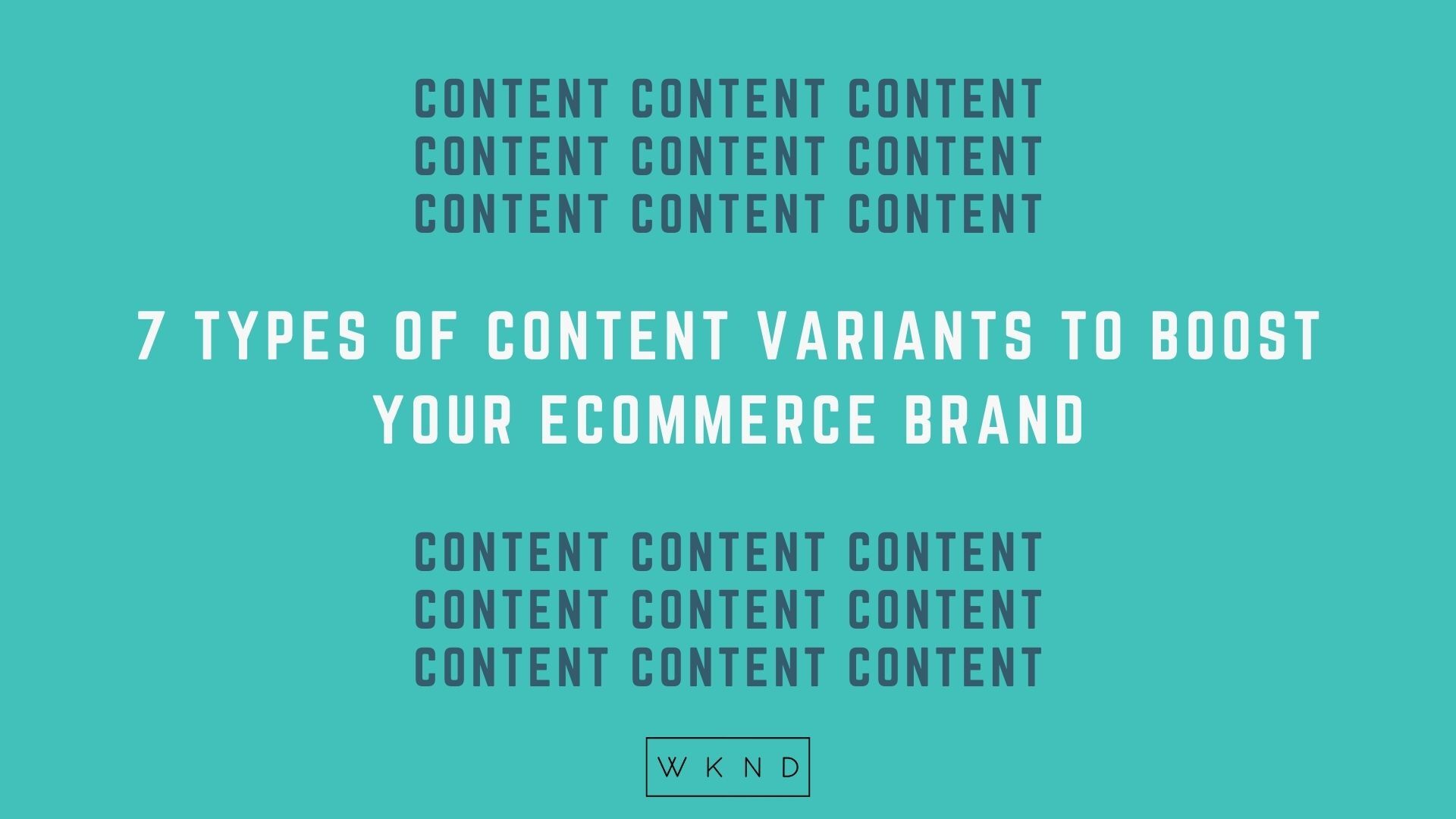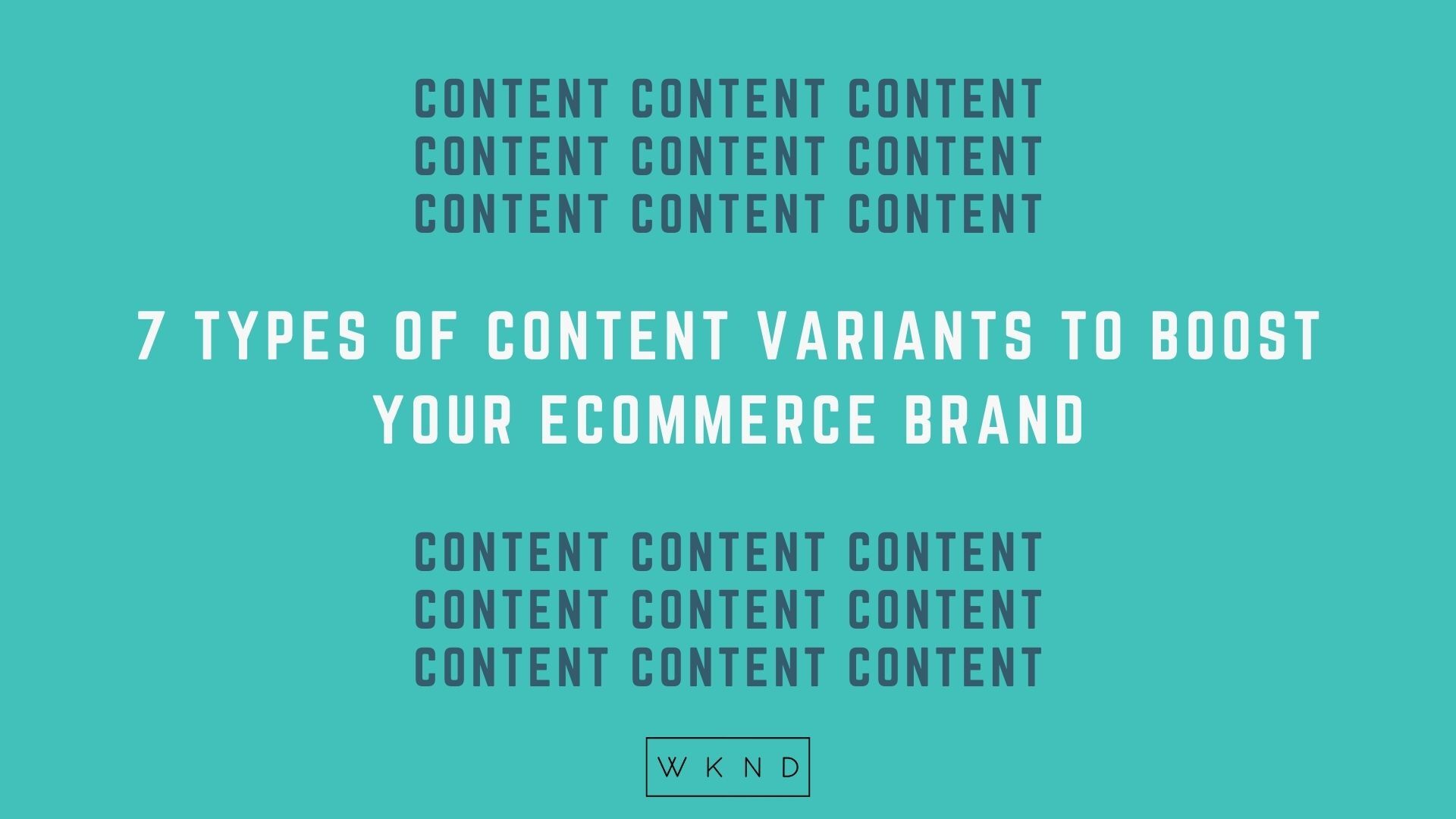 ​​If you're launching a business, building a brand, or spearheading a creative project for a client, the way you tell your story online can make all the difference.
And if you want attention and engagement from your organic and paid marketing campaigns, you'll need content.
Lots of content.
High-quality and professional content variants are the raw material you'll need to stand out in a cluttered social media feed — and post often enough to overcome the algorithmic roadblocks that can limit your reach.
But if you have a limited number of products (or limited time and resources to capture images), how do you generate enough collateral to keep your campaigns fresh?
The answer is simple: produce multiple types of images using the same products to spread throughout your campaigns.
7 Types of Content Variants for Your Online Store
Let's look at 7 types of content that you can generate with just about any type of physical product or goods to keep your campaigns humming — and your business growing.
1. Product Flat Lays
Product flat lays are clean, product-only images that are great for advertising and marketing content, especially for DTC and eCommerce brands.
You'll want to take photos from a variety of angles, in good light, against a white or solid-color background for the best results. Use a similar visual language from product to product to maintain brand consistency.
As you've probably noticed on other eCommerce sites, you'll want multiple images of the same product in your gallery so that prospective customers can see the product from all angles. And if you're using these images for marketing, you can take a lot of photos and release them over time.
2. Product Lifestyle
Unlike flat lays, product lifestyle images show your products out in the real world or in different use-case scenarios. These are often more effective for marketing collateral like social media posts, blogs, promotional emails, and paid ads.
That said, you can also feature a couple of product lifestyle photos in your on-page product image gallery to give shoppers a look at how they can enjoy their potential purchase once it arrives.
Again, these should be high-quality images that include your product prominently and from a variety of angles. But you can ditch the white background for active indoor or outdoor photos if that's more effective for your brand.
3. Lifestyle
Lifestyle images aren't too different from product lifestyle photos, but they focus more on the scene or context than the product itself.
For example, a product lifestyle image for a water bottle seller might feature a model looking at the camera and holding the bottle up in the foreground, while a lifestyle picture might show the same model drinking from the bottle in a crowd scene.
In this case, your image is speaking more to the positive outcome of the purchase for the customer than the immediate features of the product.
4. GIFs
GIFs are a fun way to split the difference between static images and videos (the latter of which we'll discuss below).
Often resembling stop-motion animation, GIFs can be used for simple unboxing visual presentations, how-to guides, and other moving pictures that make your products seem more dynamic than still shots.
5. Videos
Creating videos that feature your products are another useful form of content that you can roll out throughout your marketing or advertising campaigns in just about any industry or niche.
Like the content variations discussed above, you can create videos that only show your products, as well as lifestyle videos that are either product-centric or context-forward, like the action shots you often see in commercials.
If you want to maximize the effectiveness of your product video shoots, create a plan or storyboard so you know what to expect from the final result. And if possible, use multiple locations so that you can build and rebuild different variants of your videos for future campaigns.
6. UGC
User-generated content (UGC) is images or videos that you get from a third-party, most commonly from past purchasers or influencers that you work with as part of a marketing campaign.
While you may not have as much direct control over the content (or quality) of this collateral, the authenticity and credibility they provide make them an important and effective tactic for your brand. In general, prospects are much more likely to act on the recommendations of friends or fellow shoppers than content that comes directly from your business.
7. Memes as Content Variants
If you're engaged with your audience and your brand is leveraging fun and/or youth culture, memes are another good option to elevate your online presence.
Note that we said "elevate your online presence" and not "use as the foundation for an expensive paid ad campaign." Memes are very effective for generating likes, clicks, and comments, but keep in mind that you'll still need to maintain a level of professionalism and keep your brand out of potential trouble.
Treat memes as a lighthearted way to build your online community and you'll be surprised by how many of your followers will get involved.
Are you looking for top-notch product photography, content variants, and advertising management for your brand or business? WKND Digital has you covered. Click here to learn more!