5 Ways Promotional Emails Can Boost Your eCommerce Brand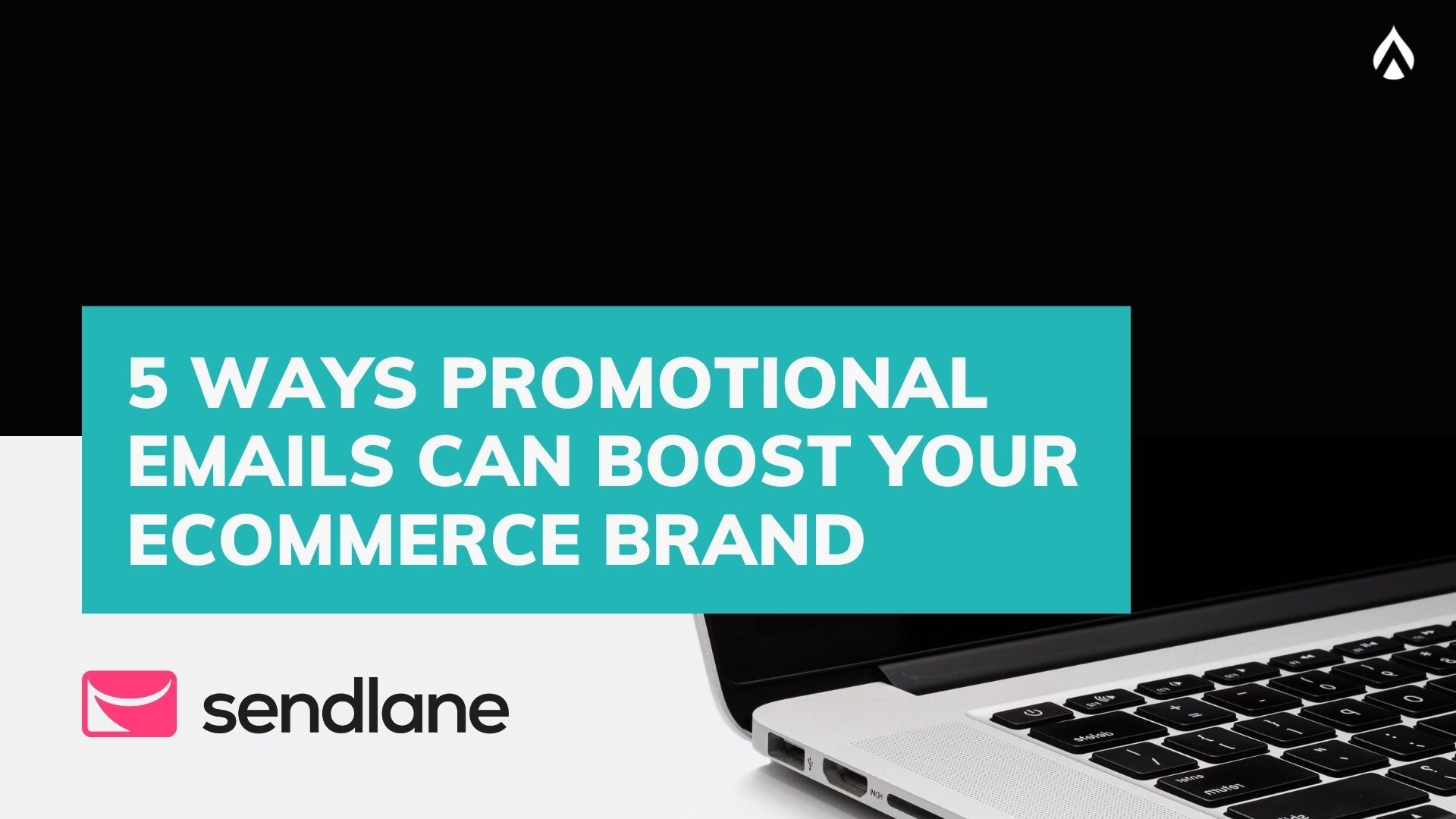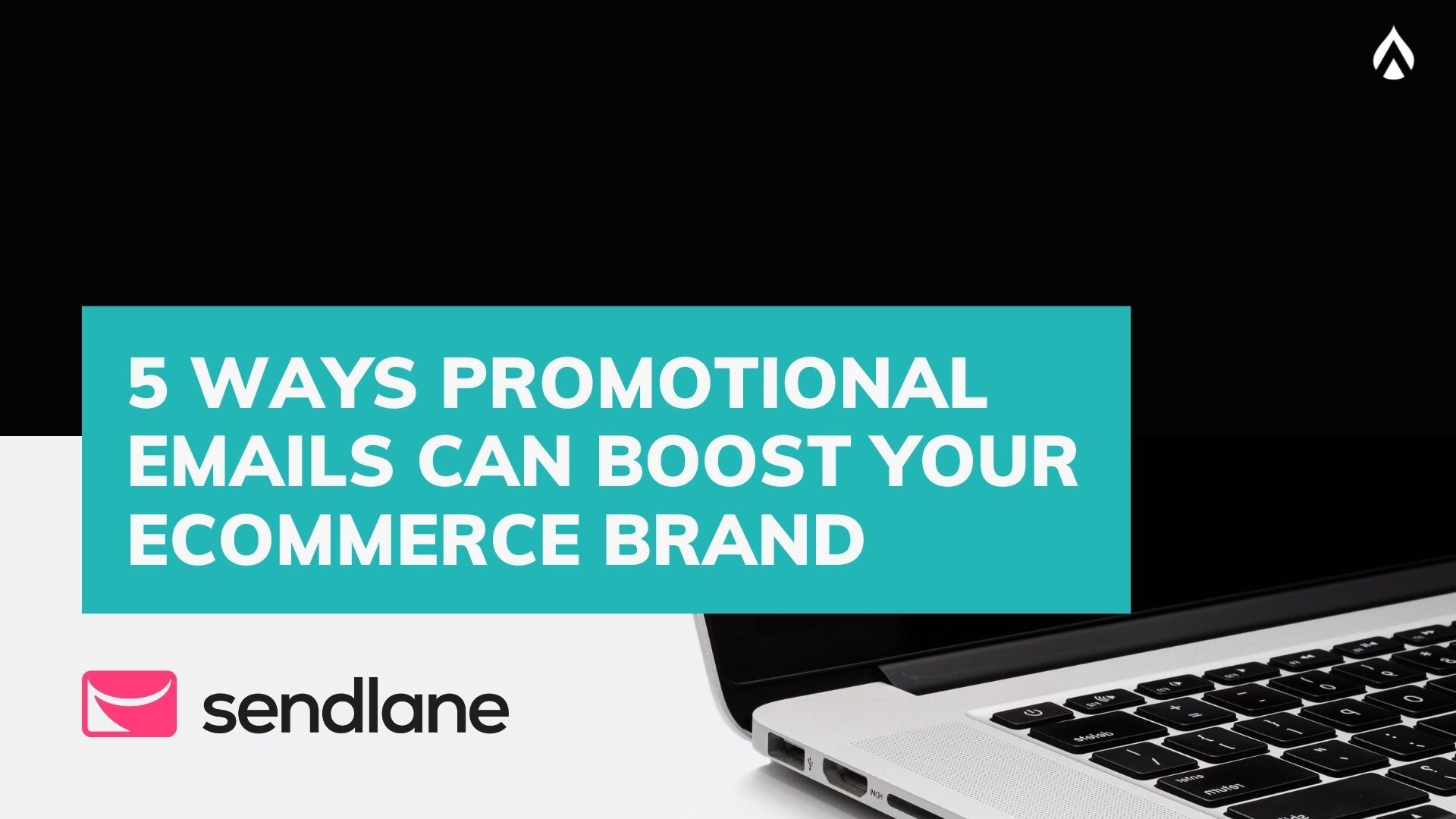 Just like physical mail, email's core purpose is to communicate. And for eCommerce businesses, email is a valuable tool to communicate multiple messages at once to your customers.
This is especially true of promotional emails. These messages are crucial for brands that need to create excitement around new products, services, events, partnerships, or sales.
But not all promotional emails are created equal. Great promotional emails are critical for your email marketing strategy to succeed.
What Are Promotional Emails?
Promotional emails are messages that publicize, share, and generate hype for an offer. For eCommerce brands, this includes informing customers about new products, events, discounts, and other relevant topics.
Promotional email campaigns aren't just critical for brands — customers actually want them. A Statista survey found that 49% of customers prefer to receive weekly promotional emails from brands they like.
And if that's not reason enough to invest in email, Wordstream found that every $1 spent on email marketing produces a $44 ROI. There aren't a lot of other marketing channels that can make that claim.
Why Do eCommerce Brands Need Promotional Email Campaigns?
The flexibility of promotional emails makes them useful beyond announcing new products or services.
eCommerce brands can use promotional emails to:
Build trust with existing and prospective customers
Generate high-quality leads
Expand brand awareness
Educate prospects about your offers
There's one significant obstacle, however, that we need to mention.
Your brand isn't the only one trying to reach these customers. In fact, the average person receives about 126 emails per day, and many of them are promotions.
So how can your promotional emails stand out from the crowd? Some options are:
Creative or engaging subject lines
Eye-catching imagery and visuals
Clear calls-to-action (CTA) so customers know what to do next
Build emails with an email marketing tool (like Sendlane!) for easy optimization and testing
If you want your promotional emails to succeed, you'll need to run some A/B tests and think creatively. First, what is your goal? Are you building awareness for a new product? Are you driving sign-ups for an event?
When you've established your goal, the next step is to develop useful email content that will get your subscribers to convert.
5 Inspirational Promotional Emails to Inform Your Strategy
Don't let the blank-slate possibilities of promotional emails overwhelm you. There are lots of ways to create campaigns that convert effectively.
Also, it's important to refer back to your data as you design and schedule your campaigns. A/B testing is a must-have to find out what makes promotional emails resonate with your audience.
And if you're still not sure where to start, let's take a look at some promotional emails below. The answers you're looking for might not be as far away as you think.
1. Personalize Your Emails Based on Engagement
The email below from Glenlivet collects information from customers to ensure that their audience segments are as correct as possible.
Emails like this are a great way to learn about customers' interests, in addition to making sure you're sending the right messages.
And if customers see relevant content for products they want, they're far more likely to convert.
In addition to learning about their customers, Glenlivet also highlights their popular products in this email. The clickable links at the bottom of the email show customers what they should do next.
How to Personalize Emails in Sendlane
Identify the tags or categories that you want to build campaigns around. For example, if you're using Sendlane, you can create tags for best-selling products, specific interests, or customer preferences.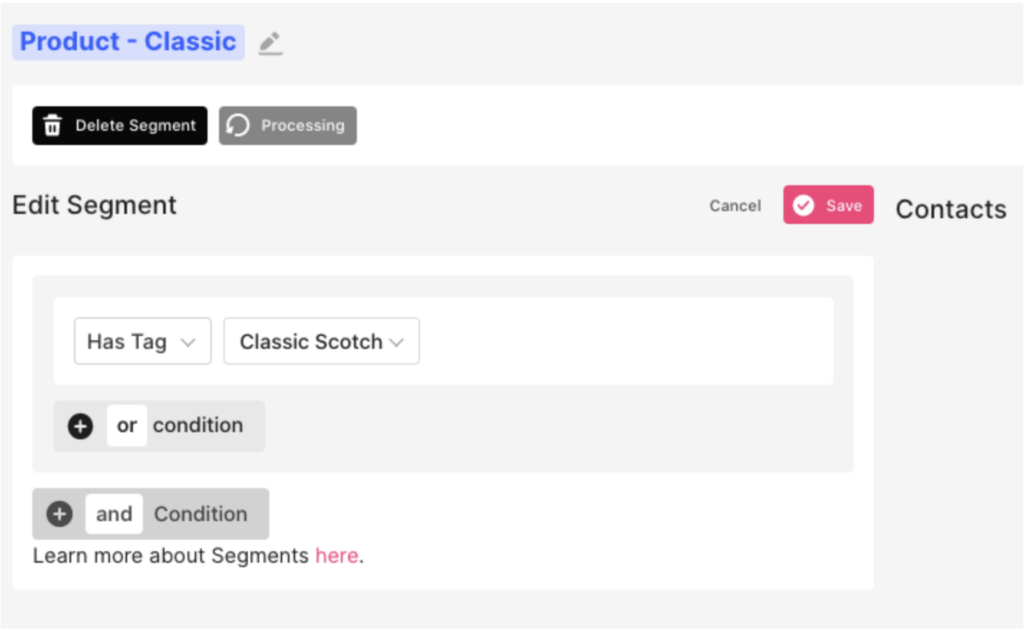 Once you've added these tags to your email campaigns, you can include them in images or links. That way, whenever a customer clicks, their profile is updated with that preference in your email marketing software.
2. Use Content to Generate FOMO
Highlighting limited sales during prime shopping seasons is an excellent fit for promotional emails. You can write email copy that aligns with your brand and instill a sense of urgency to let customers know that they have to buy soon to get this deal.
FOMO, or the fear of missing out, is a useful strategy for your promotional emails — and it's one of the main reasons Black Friday and Cyber Monday are so lucrative for sellers. Customers, especially budget-conscious ones, don't want to miss out on a good deal.
How to Create Limited-Time Offers with Sendlane
Promotional emails that include limited-time offers come in all shapes and sizes. Try targeting customers based on the products they've viewed in your store or how much they spent on previous orders.
Narrow down your audience niche by selecting a specific contact list in combination with other behaviors. This can be customers who have purchased in the past, for example, or someone that visited the product page you're creating the segment for. This is easy to do in Sendlane: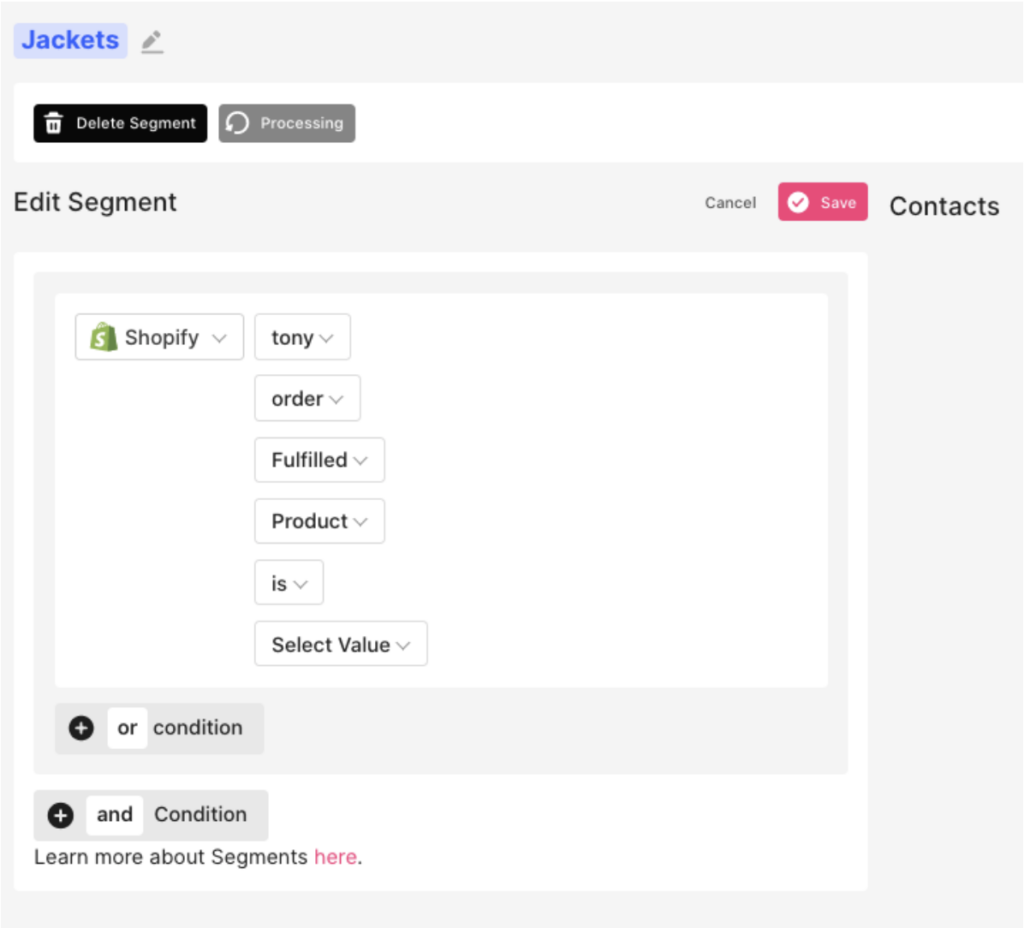 In this Sendlane setup, you'll see the customers who match the criteria you set after saving your segment. Then, you can customize emails just for them!
When your emails are ready, set a cadence that compels customers to act sooner rather than later. This usually entails sending 3-5 emails every few days. ‍
3. Use Last-Chance Reminders to Create Urgency
Like the Sonos example above, this promotional Black Friday email evokes a sense of urgency with "last chance" copy.
In this message, Google lists the amount consumers can save by taking advantage of this particular deal right now.
The simple copy and clear images are key components of successful promotional emails, especially when you're emphasizing urgency.
Use Sendlane to Create a Sense of Urgency
You'll need to combine strategic copy and timing to foster the sense of urgency you're after. Also, you'll want to target customers who have expressed interest in the discounted product(s).
Identify interested customers by looking at their engagement with previous emails and their activity on your website.
Send emails to this customer segment with a cadence that recommends taking action now, before it's too late.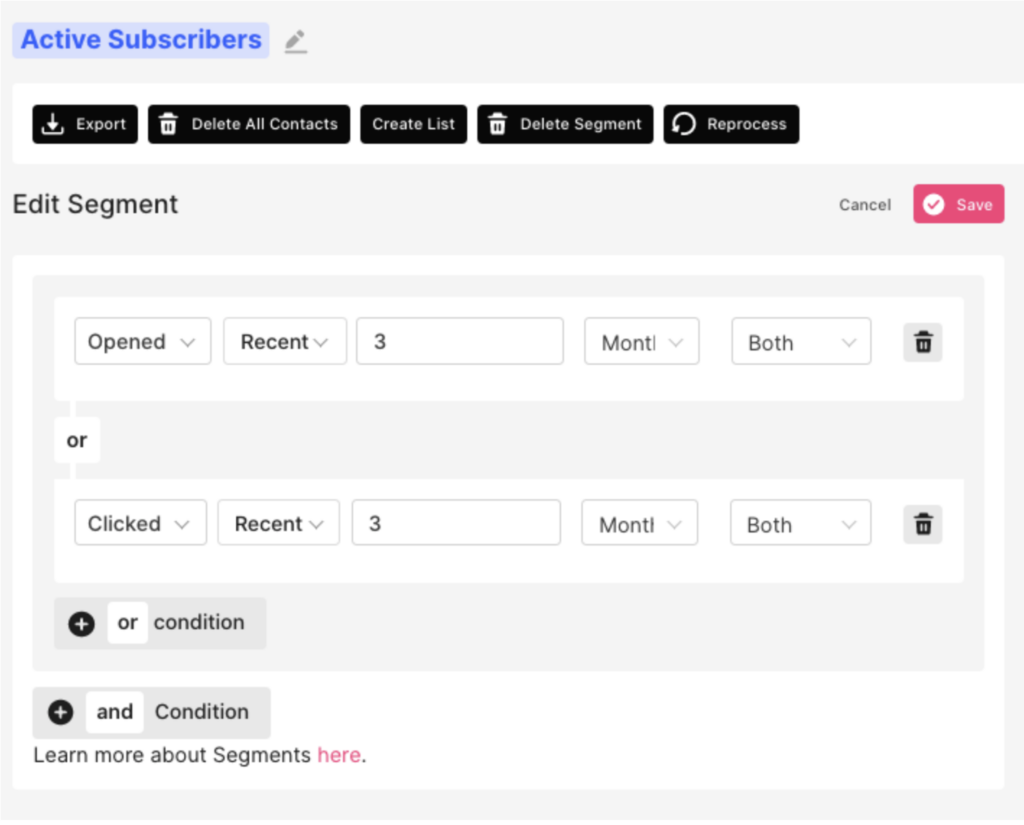 4. Maximize Engagement with a Wide Net
Countless retailers had to change up their offers to stay open during 2020. Gift guides like the one below allow you to highlight your best-sellers while making your customers' lives easier! Offering a wide variety of products allows you to cast a wider net of an audience when sending this email.

How to Cast a Wide Net with Sendlane
Broad promotional email campaigns can benefit from casting a wider targeting net.
Users on a broader list might not want what you're offering, but they may know someone who does. This backdoor approach can extend your brand awareness to prospects you wouldn't be able to reach otherwise.
You can refine your audience segments based on engagement after sending your "wide net" promotional email. In this case, Heyday could create a "Gift Guide" list and create other high-intent promotions.
5. Simplify Recurring Promotions
Savvy eCommerce brands know how important rewards programs and loyalty points can be. This particular email explains how to collect rewards from Zoë's Kitchen, leading to special offers, order discounts, and more.
The email also incentivizes downloading their app, so customers can track their points and access other information easily. Promotional emails that also educate customers are a classic tactic that you shouldn't overlook.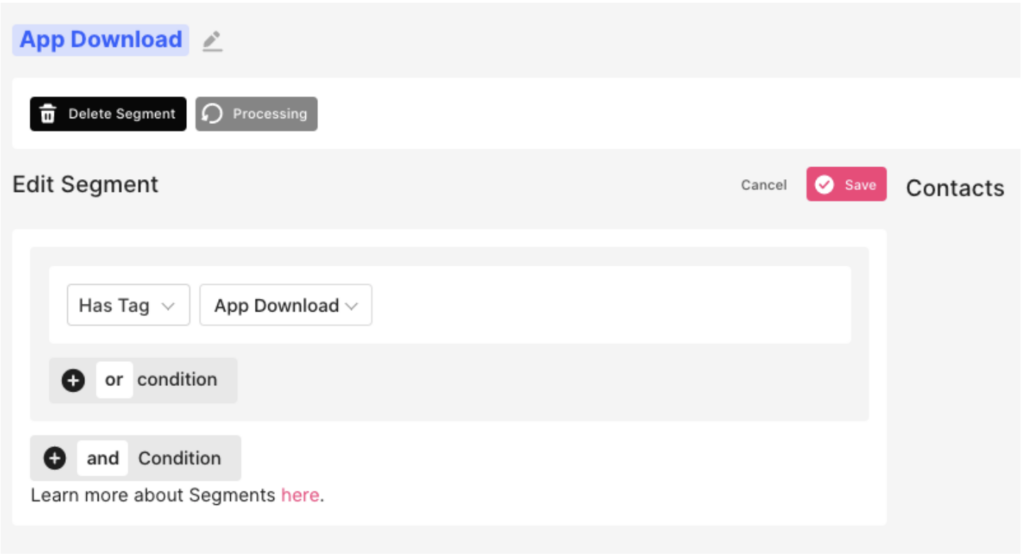 How to Create Seasonal Promotions in Sendlane
Regularly occuring promotional emails can be treated like any other holiday or seasonal sale.
Send out emails before the campaign launches to generate hype and awareness, so customers are ready to take action when the time comes.
Effective Email Marketing Strategies are Built on Promotional Emails
If you're informing customers about new products, exclusive sales, or limited-time discounts, promotional emails are a must-have. And the targeting capabilities and flexibility of these messages will create lots of opportunities for experiments and brand-specific content.
If you're ready to level up your promotional email campaigns, click here to try Sendlane free for 14 days!