9 Types of Videos You Can Make to Boost Your Brand & Fuel Your Marketing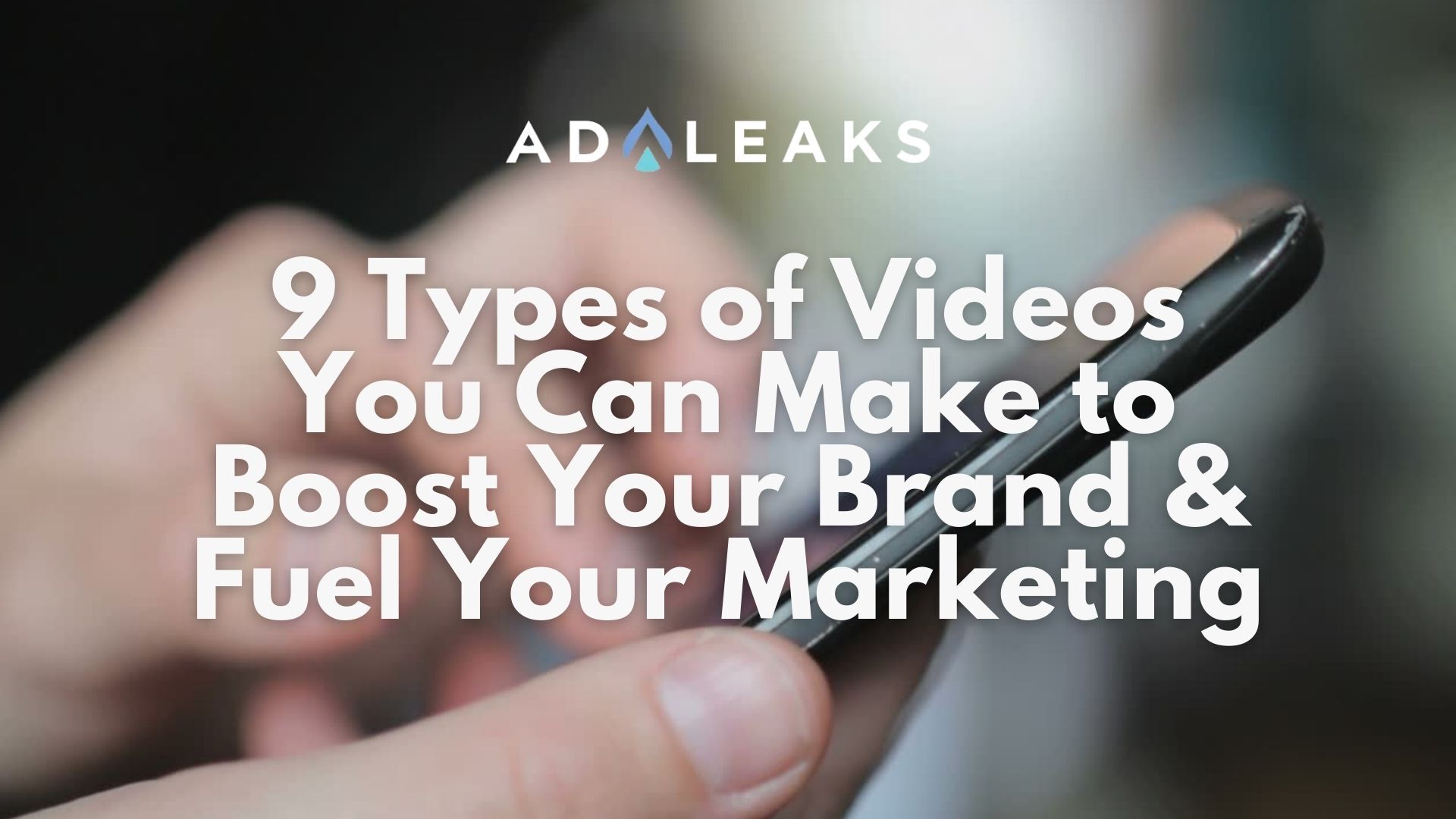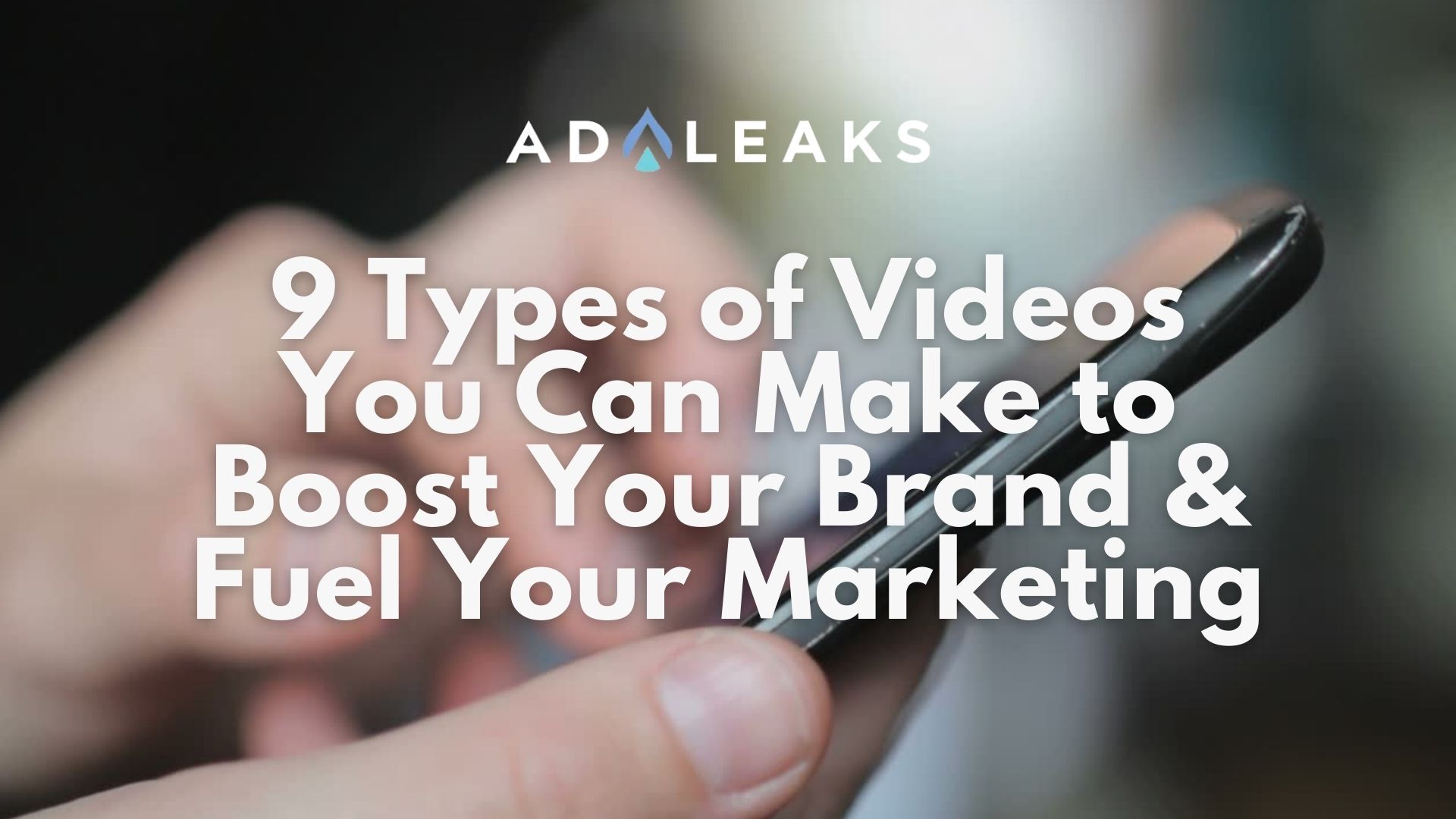 There are lots of different types of videos for marketing that you can leverage to grow your brand and business.
And while it might seem like the right idea to start with just one, the truth is that each of these types of marketing videos can help your company increase brand awareness, sales, and everything in between.
How Different Types of Videos Can Help You Grow
If you want to build your brand online, you'll need to post content regularly. And while paid ads are great for selling your products, your organic reach has the power to fuel your growth in a sustainable, long-term fashion.
Also, producing different types of marketing videos forces you to clarify your offer and refine your messaging. By the time you're done, you'll have versatile and reusable marketing collateral — and a better understanding of how to use it in the first place.
So without further ado, here are nine types of videos that you can use to fuel your marketing campaigns.
1. Product Demos
Product demo videos are common for eCommerce sellers, but you can also use them to draw users in via guided tours of software services and tools.
A well-produced video that shows off your product or service will entice your audience in ways that images and copy alone cannot.
You can also use these videos in paid ads, social media posts, email campaigns, and much more.
2. Case Study/Testimonial
Unlike a product demo video, which shows how your product or service works, a case study or testimonial video is all about showing your product or service in context.
In this case, you want to clearly show how a customer's interaction with you led to a positive outcome. That outcome might be improved sales metrics, less time wasted on an obstacle, or some other form of joy and happiness.
Whatever it is, though, find it and put it in your video so that prospects can see that your offer really does pay off for people.
3. Customer Support
Instead of a dry, text-only frequently asked questions page, wouldn't it be better to have a video library full of answers to common customer questions?
Directing users to customer support videos that answer their questions is an effective way to retain their interest and personalize your brand.
4. Sales Support
Sales support videos are useful for helping your clients understand specific parts of your sales or onboarding process.
If your sales team finds themselves repeating parts of the same spiel over and over again, you can save time by recording a video version of that talk and sending it to clients to watch at the appropriate time while you're onboarding them.
And even if clients don't watch the video, you'll have a template for explaining your sales process that new hires can refer to and learn from.
5. Tutorial/How-To
Tutorials and how-to videos take your audience through a step-by-step process that clearly states how to use your product or service.
You'll want to plan this video out ahead of time, edit it, and add on-screen titles to make it look professional. When they're created correctly, tutorial videos can drive traffic, increase customer engagement, and burnish your authority in the marketplace.
6. Behind the Scenes
Behind-the-scenes (BTS) videos show your team at work. That can take many different forms depending on your business or your client.
BTS video can include everything from footage of people in your office helping customers to technicians on a job site to workers on a factory floor.
And once you have this video, you can use it in lots of different ways. It can support voiceover in paid ads, be used as b-roll in other videos or social posts, or even provide a looping video background on your website.
7. Feature Explainer
A feature explainer is slightly different from a tutorial or how-to video. While the former is focused on the details of using a product or service, a feature explainer video combines instructions with a zoomed-out view of why that particular feature is important.
These videos are great if you have a complex service or product that customers can get more from with a little coaching. And again, these videos can be useful as content for blogs, social media posts, product pages, website FAQs, and much more.
8. Expert Interview
The people you work with know a lot about your business, your offers, and your customers. And having them share some of that knowledge with your audience is a great way to boost your credibility and visibility in the marketplace.
Set up a simple interview with one of your team's subject matter experts to chat about what makes your product, service, company, or customers unique and wonderful.
These videos can also be the basis for social media posts, blogs, and paid marketing campaigns. By educating your audience and demonstrating the mindset and mission of your company, you'll attract more followers, increase customer engagement, and build brand loyalty.
9. Company Culture Types of Videos
Company culture videos can have a broader definition than some of the other categories above, but the ultimate goal is to show off your business or organization as a rewarding and worthwhile place to work.
In addition to the social media posts that these videos can support, you can also use them as collateral to support job postings and recruitment opportunities for new hires. Showing potential employees what it's like to work for your business, and allowing them to hear from current employees, will make it easier to bring in people who align with your culture and goals.
Looking for more exclusive marketing tips and tactics to improve your bottom line? Click here to join AdLeaks now!