Upselling, Downselling, and Cross-Selling Strategies for your eCommerce Store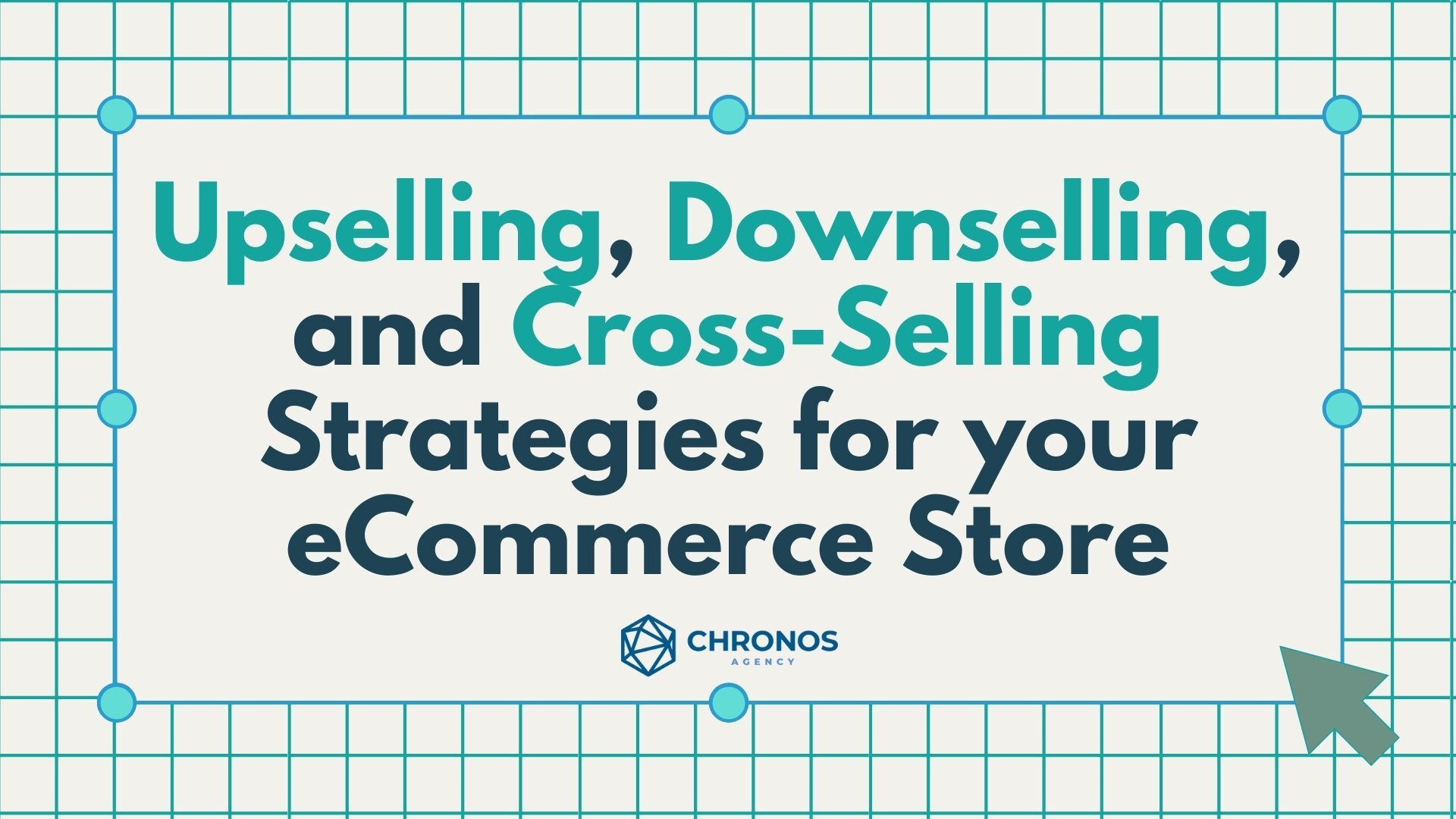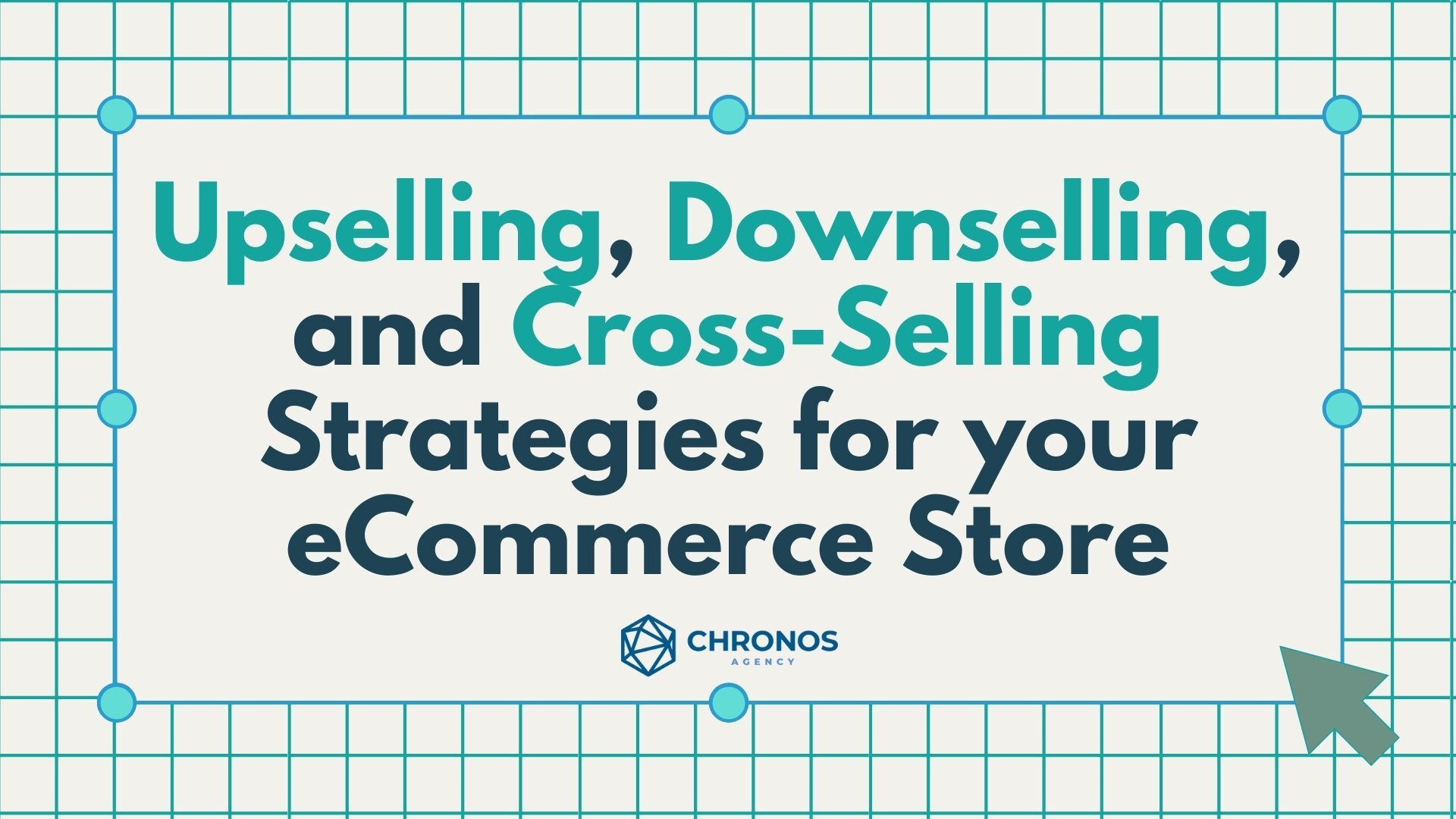 Maximizing your average order value starts with in-depth data analysis. But you also need to know how to engage with your customers in a timely manner to maximize your sales opportunities.
It all boils down to one question: what can you do to get your customers to buy more without being pushy?
For eCommerce stores, that question can be rephrased as "what marketing strategies can I use to maximize my conversions and average order value?"
This is why it's important to reach out to your customers while they're in the first-purchase phase of their buyer's journey with upselling, downselling, and cross-selling opportunities.
Effective communication before, during, and after your customers' purchases can help you encourage them to make repeat purchases.
How to Bake an Appetizing "Repurchase Cake"
Here's a quick and easy checklist to absolutely nail your repurchase cake:
INGREDIENT #1: The most important component, in both baking and marketing, is timing. Will your product recommendation work best before, during, or after your customers make their purchase? This depends on which strategy you choose, which we'll talk more about later.
INGREDIENT #2: Add on the icing of relevance. When you recommend products to your customers, they'll need to be relevant to their interests and the product they bought initially.
INGREDIENT #3: Top it all off with the cherry of customer-catered needs. This means zeroing in on potential customer pain points that your product recommendations help to solve.
Possible pain points that your customers would have subconsciously, in this case, would be:
Looking for products that complement the initial product they purchased
Finding products that are "better" than what they're currently eyeing
Considering more budget-friendly alternatives to the product they're buying
Your customers might not be clearly conveying these pain points, but they're certainly hoping they can get those resolved — and the best part is that you can help with that!
But why help in the first place? Because you can grow your relationship with your customers more meaningfully when helping them resolve pain points they never consciously knew they had.
This will encourage them to come back to your online store for more!
Meet Customers' Hidden Pain Points with Upselling, Downselling, and Cross-Selling
Going back to those three pain points, here are the 3 selling strategies to help you target each point to boost your AOV.
1. Cross-Selling
This is where you recommend relevant products that would complement that item your customers are eyeing.
Cross-selling can help you build loyalty among your customers. Recommending relevant items that would complement a customer's initial product helps them feel understood.
A great example of this would be gift catalogs. Showing a list of products that would go well with the initial product they bought can help give your customers a good starting point on what to buy next.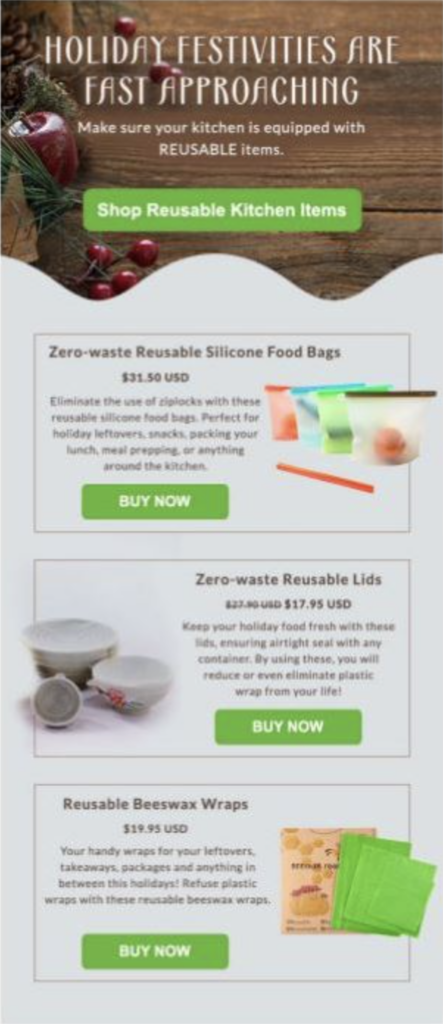 Recommended Timing: After a purchase—when your customers have committed to your product.
Tips:
If you're targeting VIPs, consider adding complementary items to their purchased product.
Keep your recommendations relevant. This is to keep your cross-selling attempts natural as they would be more catered to your customers' needs.
Include clear CTAs with each product you're cross-selling. This provides a convenient way for your customers to go straight to your store if they're looking to buy right then and there.
2. Upselling
Do you feel like your customers deserve better? Offer them upgrades or premium options to improve their buying experience.
Upselling can help increase your ROI and overall profits. Don't mistake this as just selling more expensive products. You're offering upgrades to your customers to help give them a better option to what they're initially looking for.
Here's an example of an upselling email from Grammarly:
Recommended Timing: Upselling works in all timings whether it's before, during, or after purchase.
Tip: Adding a discount will make your upsells more enticing. This tactic would work well with abandoned cart emails as well.
3. Downselling
This is for the price-sensitive buyer or customers who are looking for a more budget-friendly alternative.
With downselling, you recommend products that are less expensive than the ones your customers initially planned to buy.
While more expensive products will fetch you higher profits, downselling can help you close deals that would otherwise be left hanging (like abandoned carts). In the end, making a sale is better than making no non at all, right?
Here's an example that's related to our gift catalog sample from earlier. This time, it's a gift bundle where customers can have a look at gift sets of items they can get at a budget-friendly price.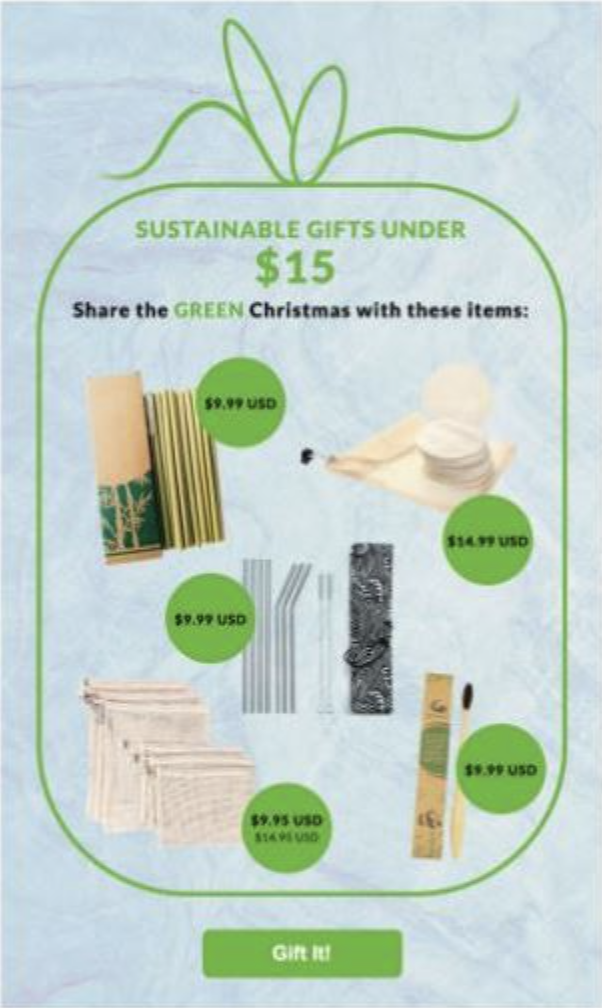 Recommended Timing: During a purchase. Specifically when it's an abandoned transaction (which counts as 'during' since the transaction never had any closure). You can get your customers to come back and try buying a more budget-friendly alternative to finally close the deal.
Tip: Be careful not to show your budget-friendly options too early. That may encourage your customers to go straight to the cheaper alternative before they have made up their minds on the initial item.
How These 3 Tactics Can Help Your Holiday Sales Game Plan
The holidays are when consumers are in their buying season — especially with all the deals and offers they can avail themselves of. It's always best to leverage upselling, downselling, and cross-selling tactics during the holidays.
Cross-selling, specifically, is a great go-to tactic for maximizing AOV and customer loyalty during any holiday season.
Upselling also played a part in boosting email revenue for Chronos Agency's beauty brand clients. They used upselling to raise the AOV of high-value bundles.
Indeed, these upselling, downselling, and cross-selling tactics are super effective, but only when done right. This requires a team dedicated to analyzing customer data to make data-driven decisions.
Chronos Agency is the eCommerce marketing agency that does just that for you! If your team needs a boost for end-of-year sales and beyond, feel free to schedule a strategy call.