5 Reasons You Need to Unlock the AdLeaks Vault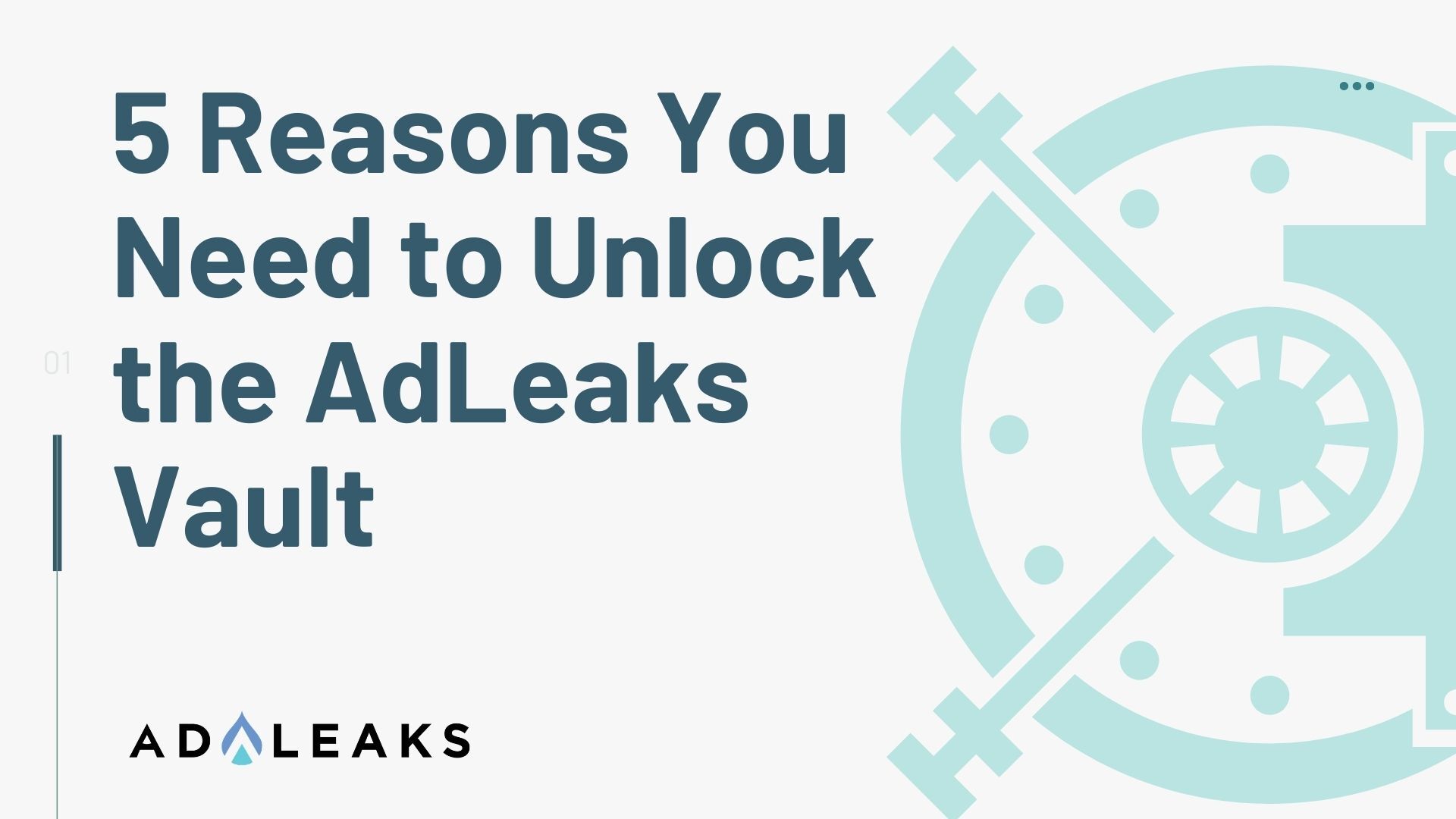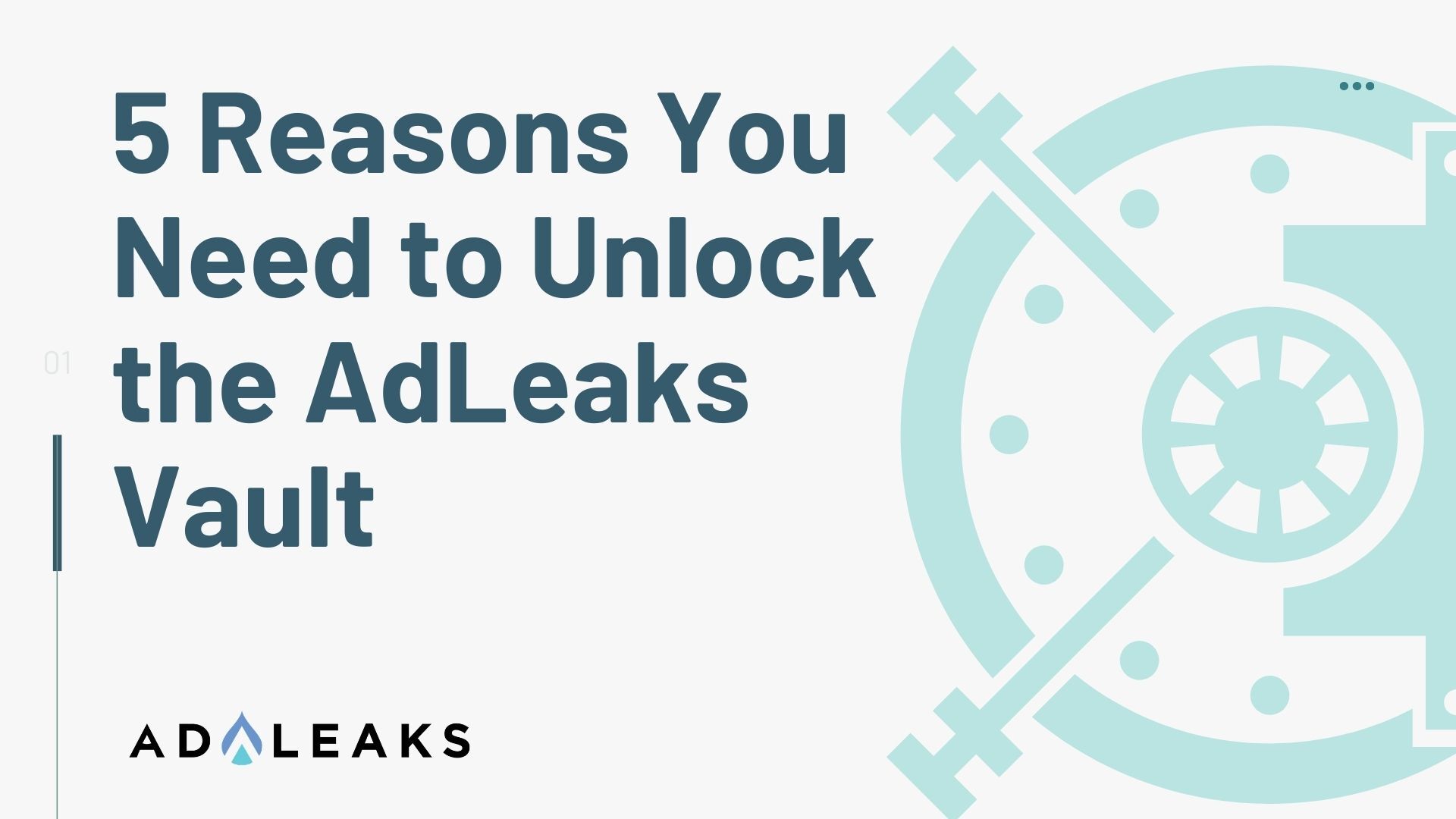 Internet advertising is changing constantly. It's hard for marketers to keep up with what's working now, much less what's coming next.
Thousands of digital marketers already rely on AdLeaks as an essential resource for online advertising. If you want to run better paid ads, grow organically, or build a brand, AdLeaks is the quickest path to success.
One of the most valuable features that members get access to is the AdLeaks Vault, which launched in January 2021. The Vault has 1,000s of tips from real marketers, agency owners, entrepreneurs, and more.
If you're thinking about joining AdLeaks (or you're a member and haven't used the Vault yet), check out these 5 reasons you need to unlock the AdLeaks Vault.
But first, a short guide to opening the Vault in the first place…
How to Open the AdLeaks Vault
Go to vault.adleaks.com
Enter the username and password you used to create your AdLeaks account
Click "Sign in"
And you're there! Easy, right?
Now let's look at five highlights of the AdLeaks Vault — and how they can help you take your business to the next level.
1. Courses
If the Vault is one of the best things about AdLeaks, the Full Courses are one of the best things about the AdLeaks Vault.
Members get access to more than 30 full-length multi-module courses on all aspects of digital advertising, social media, eCommerce, branding, and more.
All of the content in the AdLeaks Vault comes directly from active, successful industry experts and entrepreneurs who have used these tactics and strategies themselves.
Every course and category is loaded with great advice and resources that will actually make a difference. You'll learn from some of the best online marketers worldwide who are responsible for tens of millions in successful ad spend.
Some of the top courses and instructors include:
Ultimate Google Ads Training by AdVenture Media Group CEO Isaac Rudansky
The Ultimate CBO Cookbook [3rd Edition] by SM Commerce CEO and founder Depesh Mandalia
ECommerce University by AdLeaks CEO and co-founder Tim Burd
Instagram Growth by growth marketer Jack Paxton
2. Learning Units
In addition to the comprehensive courses on major ad platforms, The AdLeaks Vault also offers 1,500+ Learning Units.
Hundreds of hours of step-by-step guides, Q-and-A's, tutorials, and more are available in the AdLeaks Vault to help you become an online marketing success story.
There's also more than a dozen exclusive AdLeaks eBooks that you won't want to miss.
Learning Unit categories include Facebook Ads, Google Ads, YouTube Ads, Pinterest Ads, Shopify, eCommerce, content creation, automation, conversion rate optimization, chatbots, and much more.
3. Deals
The AdLeaks Vault also includes access to more than 90 exclusive deals and discounts on premium online marketing tools.
Take advantage by saving hundreds on software and partnerships that enhance and expand your business. Applying just a few of these deals will more than pay for the cost of an AdLeaks membership!
AdLeaks Vault Deal categories include:
Automation
Courses
Creatives/Content
Optimization
Organization
Reporting/Tracking
SEO
Services
4. Functionality
The AdLeaks Vault was custom-built so that you can use it anywhere with an internet connection. Also, the videos, case studies, and much more are all searchable and organized for quick access to the content you need when you need it.
The mobile-responsive, easy-to-use interface includes an eBook reader and the ability to pause and revisit the Learning Unit or Course video you're watching in a later session. (It's like Netflix, if Netflix helped you make money instead of just taking it from you.)
5. Community
"All of this stuff sounds great," we hear you say. "But where do I go if I have questions that the Vault doesn't answer?"
The answer is simple — the AdLeaks community.
AdLeaks actively manages more than a dozen Facebook groups with hundreds of thousands of members in total. But if you're serious about growing as a digital marketer (and if you've read this far, we hope you are) the place to be is AdLeaks Platinum.
AdLeaks Platinum is a private, subscription-based group with more than 2,000 active members. The roster includes all kinds of subject matter experts, from ad buyers to affiliate marketers, content creators, CMOs, executives, agency owners and more.
Contributors and community members are the primary sources for most of the Vault's Learning Units, as mentioned above. And we're able to share their knowledge with a high level of confidence because we know that these are the people actually doing the work and getting results.
For access to the Vault and so much more, join now and get access all that AdLeaks has to offer!