AdLeaks TV Episode 11: eComm Q+A, Backup Pixels & More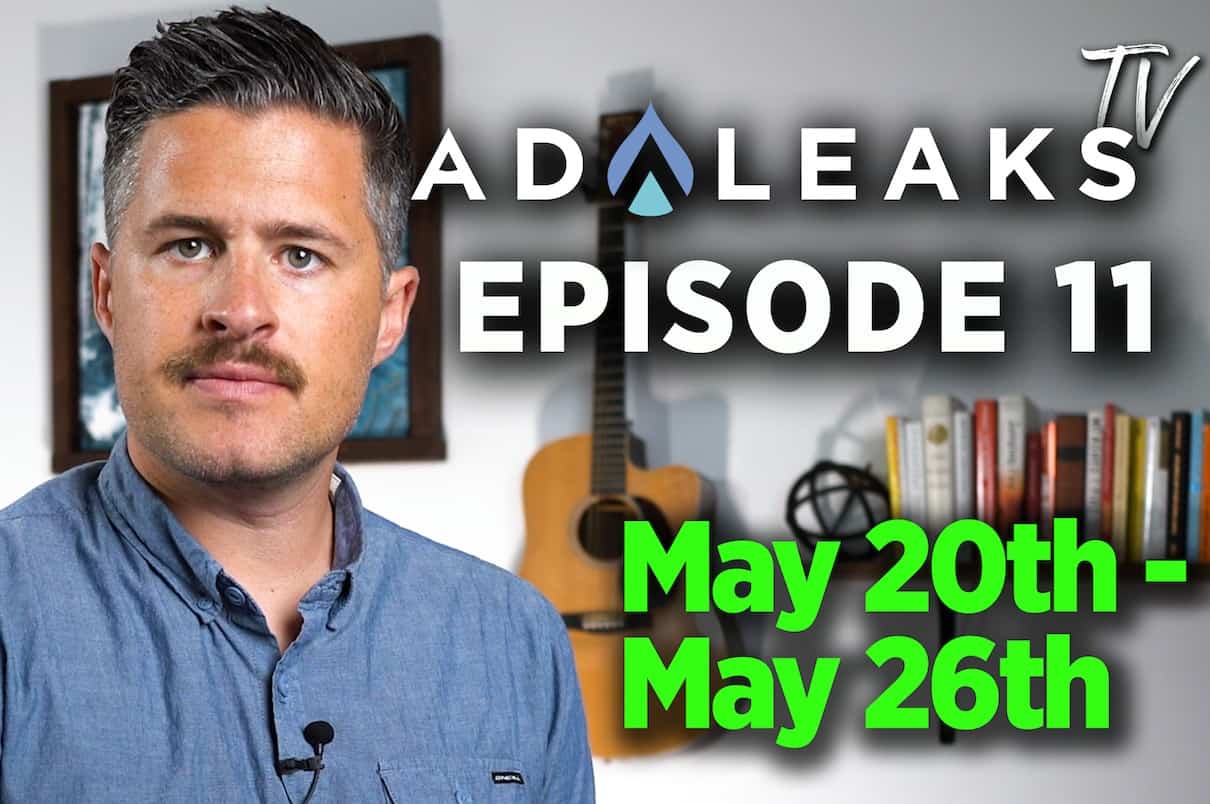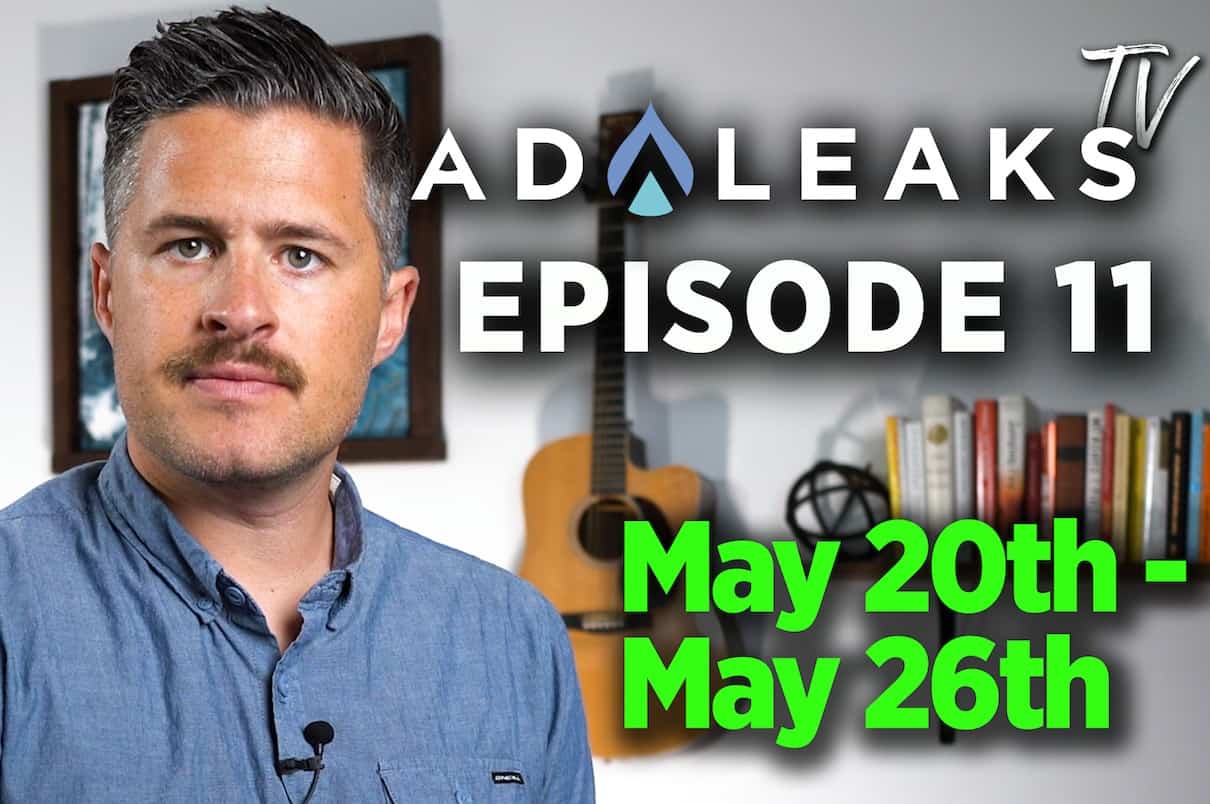 Hi everybody, I'm Luke Kostka, and this is AdLeaks TV Episode 11.
I'm AdLeaks' Director of Visual Marketing, and your host for another installment of AdLeaks TV: Home Edition.
In this episode, we'll look at some of the top AdLeaks posts from May 20 to May 26, and give you a few ideas for growing your business and boosting your marketing ROI.
As always, thanks for being a member of AdLeaks.
Remember to check out the resources and discussions in our Facebook groups -- the discussion board is where all the posts we talk about here come from.
Also, follow us on Instagram and YouTube, and if you aren't an AdLeaks member, go to joinadleaks.com and sign up. You'll learn how to run better campaigns, grow your business, and so much more. Seriously.
Alright, let's look at some video posts!
AdLeaks TV Episode 11- Featured Video Posts
The first is from Thomas Bartke, and he's debunking myths about backup pixels in Facebook Business Manager.
"This pixel is in a different business manager. It's in our Trackify demo business manager, and there are no ads running on this pixel. This pixel is not used for tracking any ads whatsoever. That's a pretty good indication that all the relevant data, the demographics, the device information, the browser, age and gender information — everything is on here."
Our second video post is by Gil David. In under three minutes, Gil demonstrates a simple way to download any video you see on Facebook.
"You go here, to the 'www-dot.' And you replace 'www' with 'mbasic.' And then go to that URL and you'll see that it comes up in a mobile-type version. This isn't it, because if you right-click again for the menu, you still can't actually save the video.
"Then what you do is right-click and click 'open link in new tab.' And then it gives you this, the actual video itself, just on its own. And then if you right-click here, you can save the video."
Since You Asked - eComm Q&A
We've got a new segment for you this week that we're calling Since You Asked.
These are Q&A's with AdLeaks experts on topics that are important to members like you right now.
This first one is from Damien Defranco, one of our moderators who's done a ton of eCommerce business.
There's hundreds of comments and replies on this thread about dropshipping, product fulfillment, sourcing, and all sorts of eComm stuff. Check it out if you're in that world and you're looking for tips. Thanks Damien.
Also, if you're an AdLeaks member doing eCommerce, running ads, or trying to make a buck online, check out our Deals page for a ton of tools that can make your job easier.
Right now AdLeaks has more than 70 exclusive offers for top systems like Gorgias, Loomly, Supermetrics, Cartloop, Spy Fu, Taboola -- and those are just the ones that are fun to say.
Let's finish things off with the throwback post of the week.
AdLeaks TV Episode 11 - Throwback Post of the Week
This post is from the man himself, AdLeaks' Tim Burd. Not too long ago, Tim explained how he uses Revealbot to automate ads and save a bunch of time.
This video is less than 20 minutes, and you'll see the five main rules you should always use, and how to set up Tim's surfing method as an automated rule too.
"Here's just a few of the ones that have been set up. It's pretty simple. You go into 'automation' at the top here. And then you name the rule, choose what an account you want to do it on, and choose which campaigns you want to apply it to. It's pretty self-explanatory.
"These are the ad level rules. In this one, we separated ads and ad sets to make things simpler. And in here, this pauses the ad if we have no purchases. This is the stop-loss rule."
Also, I should mention that Revealbot is an AdLeaks partner, and members who use their system get an exclusive discount.
Wrap-Up on AdLeaks TV Episode 11
That does it for AdLeaks TV Episode 11! Thanks for sticking around, and remember, if you aren't a member, visit joinadleaks.com and sign up right now.
There's a bunch of stuff on AdLeaks, just from last week alone, that we don't have time to talk about.
(Actually, that happens every week, and I always feel really guilty about it.)
Finally, don't forget to like, follow, and subscribe to AdLeaks for more, and let us know what you think in the comments.
I'm Luke Kostka, and thanks for watching AdLeaks TV Episode 11.