Basics of Content Syndication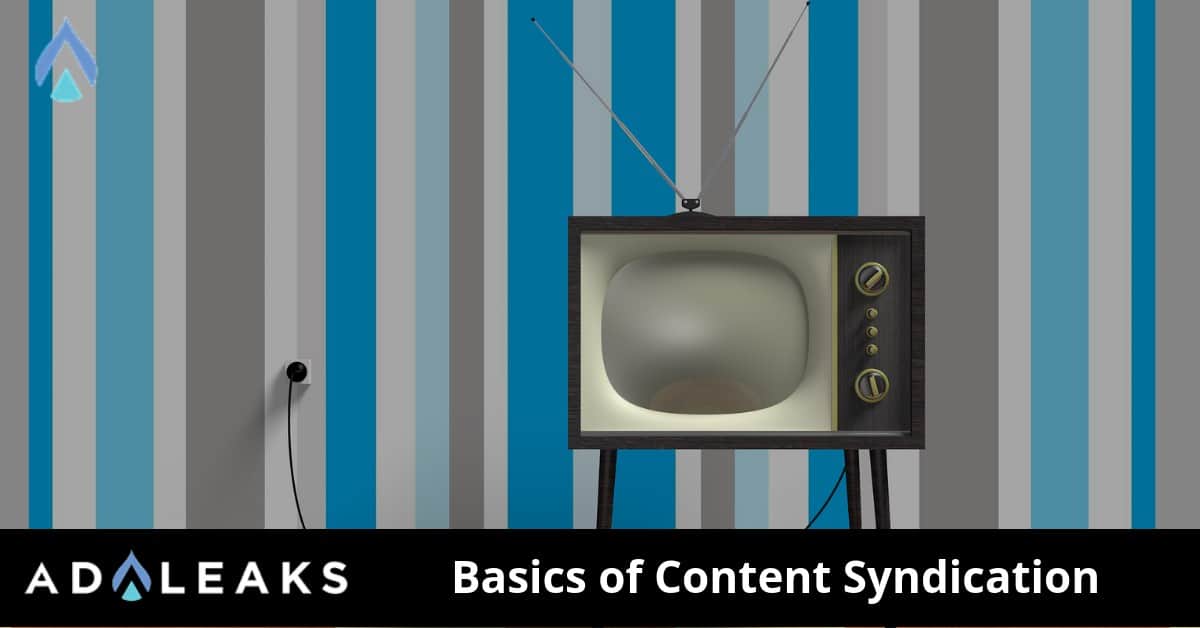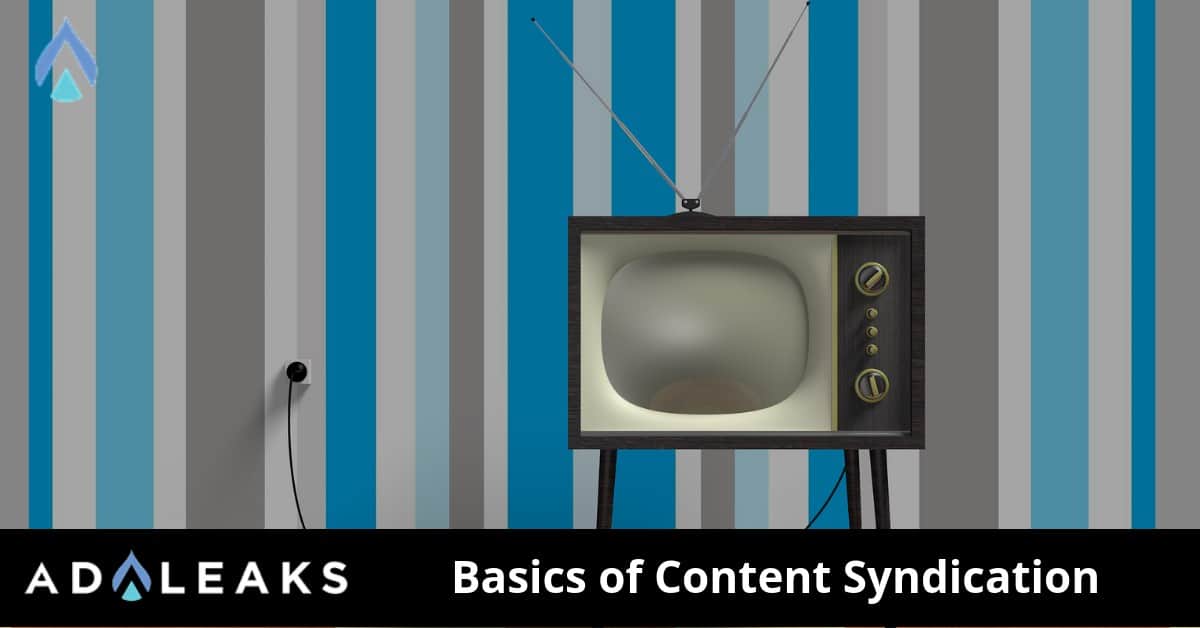 Let's say you have been creating content for a while now. I'm sure you made certain they were all optimized for search engines. At this point, you are sitting on a bank of posts that you have put on your website, but you aren't getting the number of views or followers that you were hoping for.
Well, don't feel alone in your struggle. Getting traffic to your content is one of the most common problems for marketers! While there are many ways to try and get more traffic, we are going to focus on content syndication today.
Content syndication is very cheap, it spreads your brand awareness, and improves your SEO score. If you are wondering how to best use this approach, and how to avoid certain pitfalls, keep reading!
What is Content Syndication?
This simplest summarization is that content syndication is the republishing of your content to another site. It's as simple as that!
Whether its an article, a video, data chart, etc., businesses big and small like to syndicate because it gives their readers new information. You or the original author reap the benefits of introducing your brand and content to a new audience. One common problem to keep in mind is getting your content mislabeled by google as "duplicate content". However, Google is all for syndicate content and has articles to help you do it correctly.
As long as you are making it obvious that what the search engines or readers are seeing is a syndicated piece, you should not have any issues. A canonical link is a link that best represents a set of duplicate pages. Basically, you need to tell Google which article is the original and which is the duplicate.
How to syndicate your content
While there are plenty of paid options out there, We are going to focus on how to syndicate your content for free.
There are 4 main approaches when it comes to syndication:
Syndicate to a bigger website
If you have certain articles or other content that stands out in quality and interaction from your viewers, republish that content to a bigger site!
When you syndicate to a bigger publication, you are amplifying your reach. The downside to this approach is that the users can usually consume your entire piece directly on this 3rd party site. While you may only get a small percentage of viewers to visit your actual site, this method is great for raising your brand awareness.
Syndicate to a similar-sized website
If you already have a general idea of your target audience, and you aren't as interested in broadening your general brand awareness, we suggest that you look into smaller niche sites.
Where this approach lacks in quantity, it makes up for it in quality. Since these are website within your niche, the CTR and conversions will be higher. Ideally, you should be looking for publications that have a similar authority or viewership as your own. These smaller sites are often more relaxed about context links, allowing you to link readers to other content you created on your own site!
Guest post for a big publication, and link back to your site
Usually, bigger sites require fresh content. They aren't all that interested in older content that you have created weeks, or even months ago. If this is the case, try doing a guest post for a bigger website. This will get you and your content in front of a much larger audience.
Some of these sites will even allow you to republish the piece you wrote back onto your own website! Basically, you are getting more bang for your buck for each piece of content you generate for them.
Get picked up by a website that already syndicates content
If you were to run a Google search for a recent article title you have seen, you will probably see that many smaller sites have taken a small excerpt from the original, and linked it back to the source page. Your content could be picked up in the same way.
First off, you have to make your content available and let readers and other publications know that you want them to syndicate it. Syndication often relies on accurate sitemaps and other XML files. Making sure your sitemap is up to date, and full of accurate links is a critical step for this process.
Visual content is also a big player in the decision to syndicate. Things like charts or diagrams that are easily syndicated can really boost your potential here. Even if a website doesn't need your whole article, they can use tidbits, like a useful graph, to complement their own story.
Conclusion
Sometimes, it can pay off to work smarter rather than harder. Use the content you have already created to reach new readers. Find other sites that are willing to repost your content. It helps them generate new information for their readers and allows you to reach people that you would never reach on your own.
If you want more advanced, in-depth tips and methods from myself and other experts, join our premium group at www.joinadleaks.com.