6 eCommerce Services That You Can Use to Scale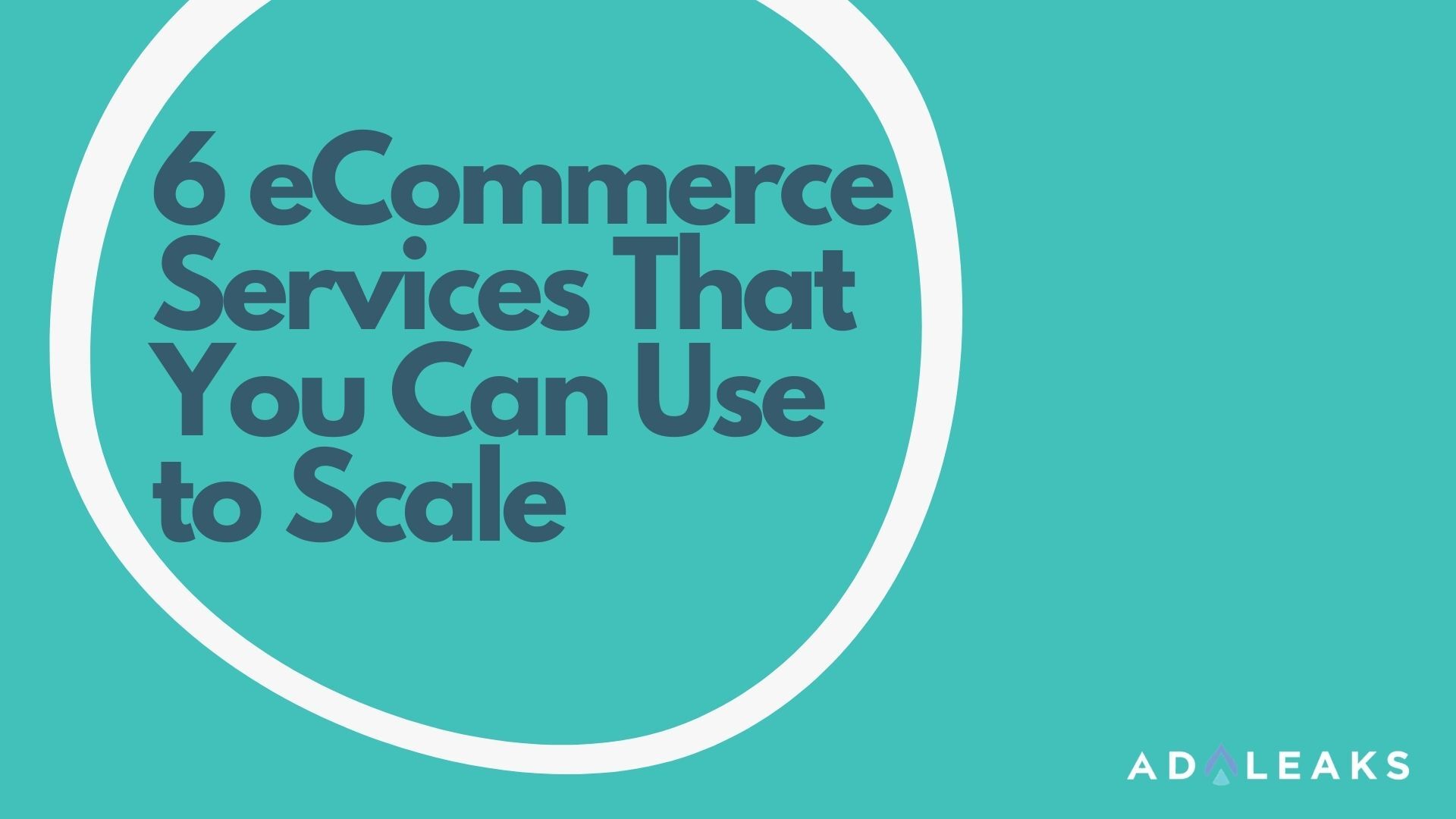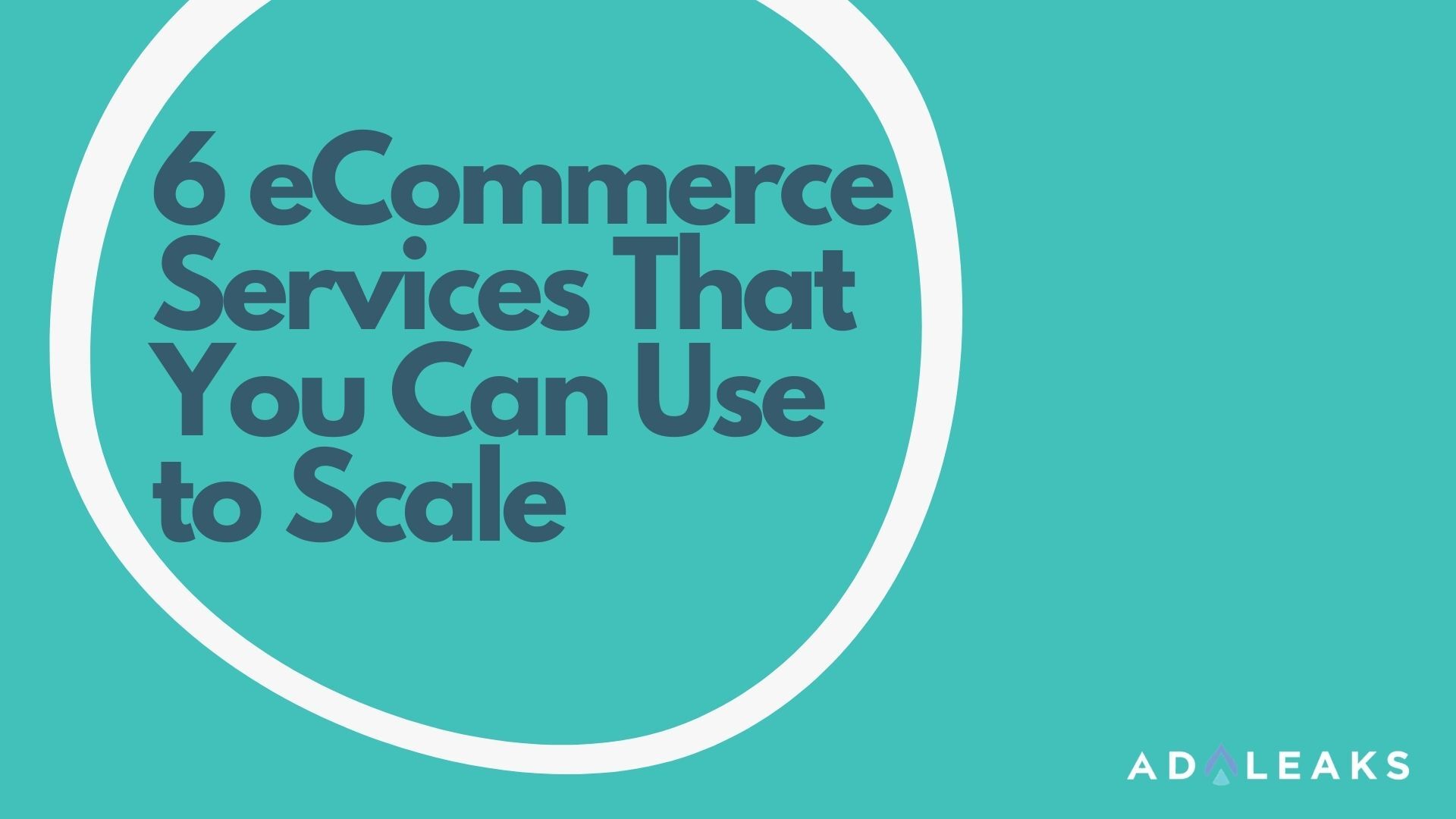 ECommerce has seen monumental growth and changes over the last year. Competition is stronger than ever and marketing channels are ever evolving.
For some, this means outsourcing marketing is the best decision. For others, getting the right tools in place is the right move to sustain success.
So take a look at the various services available for those in the eCommerce space and see what you can use to improve for success.
1. Chronos
If you want next level growth and haven't yet tried email marketing, Chronos Agency is a perfect place to start.
Is now a good time to look at email marketing? Well, weekly email signups have increased since 2020. A study carried out on digital marketers in 2020 found that 77% of marketers found it to be one of their two most effective channels.
Still unconvinced? Thinking social would be a better place to put your pennies? A study by Optinmonster found that email actually beats social media in engagement.

Chronos Agency's eCommerce Services Include:
Assessing your current business and email strategy
Creating a tailor-made email approach with long-term and short-term goals in mind
Active testing and data collection to ensure performance
Ongoing optimization and enhancements to maintain and increase customer lifetime value
Why Chronos Agency?
Chronos has had multiple successes in various markets including beauty brands, lifestyle and apparel. They have produced returns as high as 35x ROI for email marketing, and they have worked with hundreds of eCommerce clients. They have the experience and know how to take your brand to the next level.
2. DSers
Are you a dropshipper with a successful track record looking for the right tools to scale? DSers will help you scale effectively by automating the process.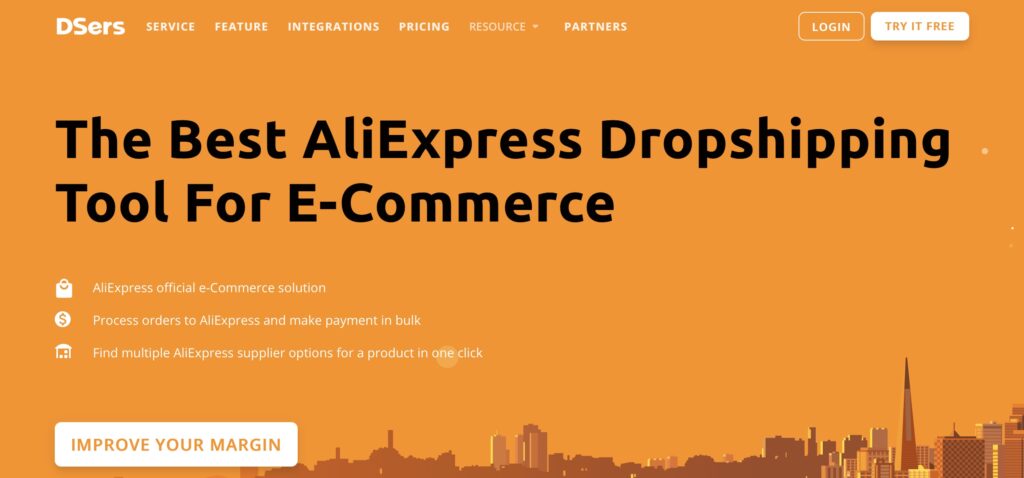 What Does DSers Help With?
Ensures order placement is faster
Allows you to compare suppliers to find the best option
Easy to integrate
Provides product mapping technology
Customizable settings
Is it Affordable?
There are four different plans. Basic, Standard, Advanced and Pro. They range from Free to $49.90 per month. But whichever you choose, DSers will save you money so you can invest more resources into building your business.
3. Emotive
Texting is our next stop. And although not quite the norm, more and more eCommerce businesses are using it as part of their strategy.
In fact, according to one study, 61% of marketers planned to increase their SMS marketing budgets in 2020. Emotive can help you with that strategy.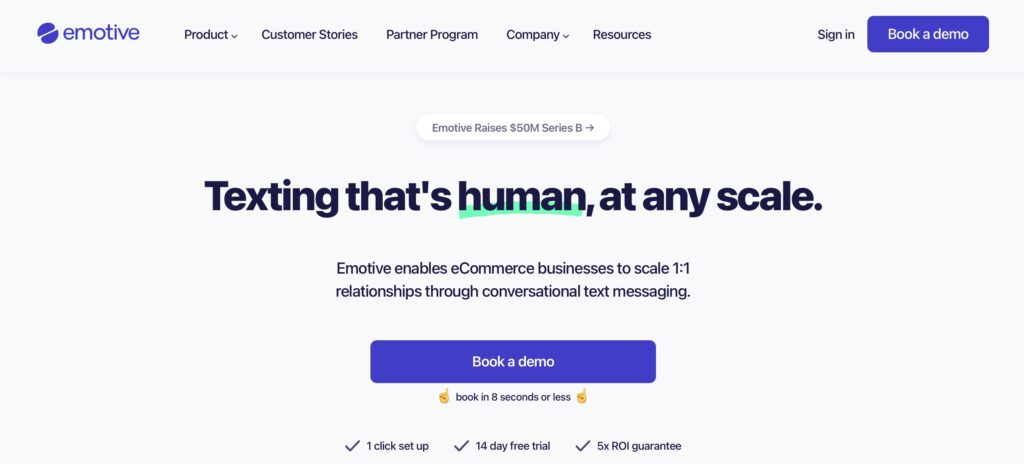 Why is Emotive Good?
Emotive has kissed goodbye to one way blasts and incorporates conversational texting.
This means customers can be texted like humans, by humans, with the help of AI. And those personalized interactions make customers feel unique and important, which in turn can improve sales, ROI, conversion rate and click-through rates.
What Do Emotive Users Get?
Send SMS and MMS
Advanced Segmentation
Real Time Analytics
Custom Flows
One-Click Integrations
TCPA Compliant
4. Expose Media
If you want to accelerate your growth using a combination of paid media marketing, Expose Media is the right place for you!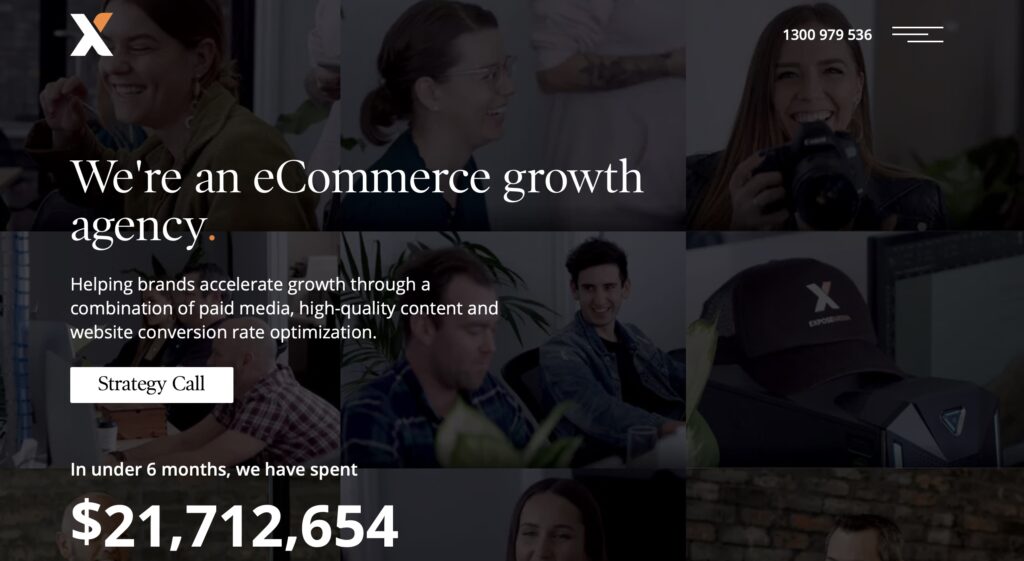 How Do They Help?
Provides a team well versed in handling daily budgets that range from $1,500 - $50,000
Researches your brand, customers and provides a tailor-made strategy
Builds websites that provide better results
Brings your brand to life via design, media, and copywriting
Grows your profile using social media
5. Loox
Loox is one of the leading Shopify review and referral apps. This tool gives you control over an essential form of social proof for any brand.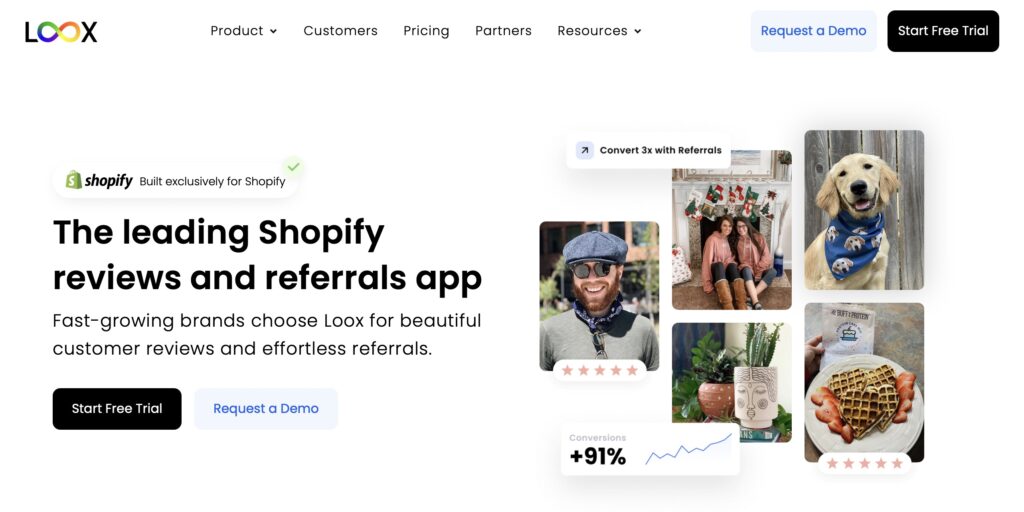 What Does it Do?
Collects customer reviews and offers discounts for including photos
Uses galleries and widgets to highlight brand love
Strengthens credibility
Tracks referrals across multiple channels
Reaches high-quality audiences through recommendations
Integrates easily
Is It Expensive?
Prices vary from $9.99 per month and at the higher end to $99.99 per month depending on your needs. But there is undoubtedly one there to suit you!
6. Yotpo
Yotpo offers solutions for customer reviews, visual marketing, and SMS marketing.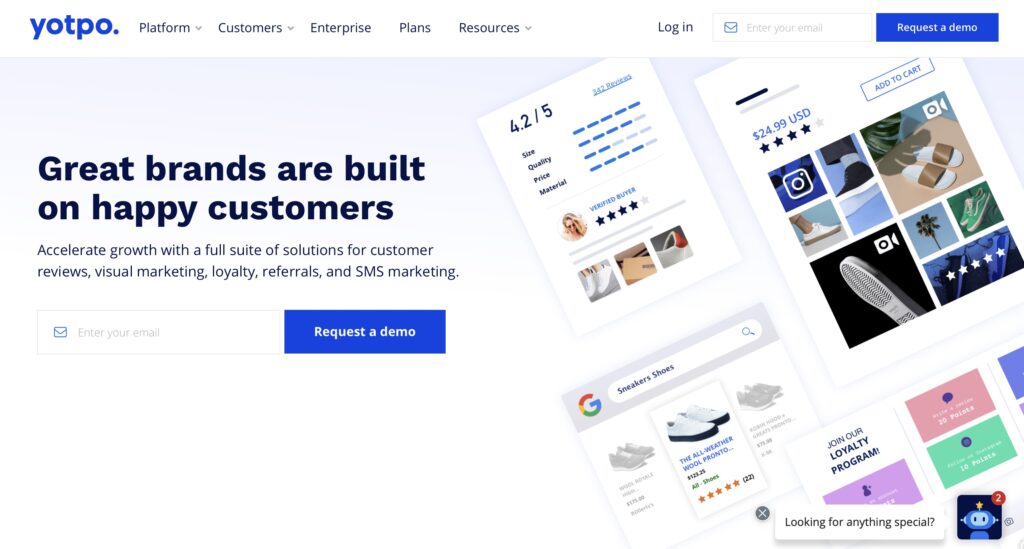 Yotpo eCommerce Services Include:
Collecting high-quality reviews
Crafting loyalty programs
Gathering UGC
Referral programs
SMS marketing strategies that work
What Does it Cost?
There is a free option and a premium option. That means you can try out the free option to see how it works for you and your eCommerce plans before jumping in with an investment.
Final Thoughts on eCommerce Services
Whether you are looking for help from an agency, exploring dropshipping, or just need some tweaks to improve your sales, there is something in this post for everyone!
NOTE: This post contains affiliate links. AdLeaks earns a commission from purchases made through affiliate links on our site.
To take advantage of more deals and get exclusive digital marketing secrets, click here to Join AdLeaks now!