The Top 4 eCommerce Trends for 2021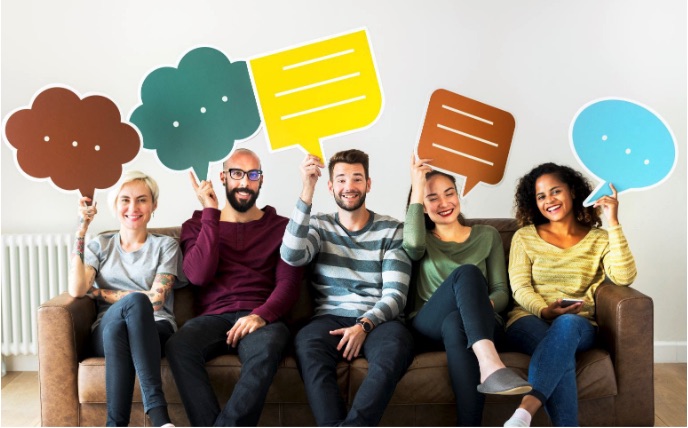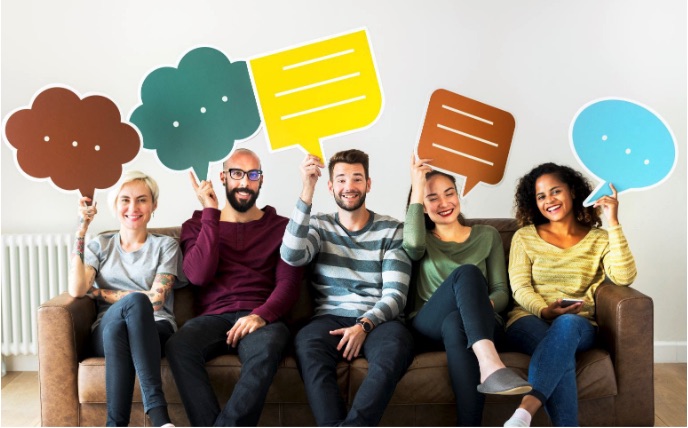 We're already in February and Valentine's Day is fast approaching. Have you prepared your Valentine's Day marketing game plan? If you have, your best bet is to have them aligned with the projected eCommerce trends for 2021.
This year is set for even bigger and better milestones for online retail. Let's dive into what we've learned from 2020's challenges and see how we can bounce back with a bang this time around!
Lessons from 2020 for eCommerce Trends in 2021
Unfortunately, the COVID-19 threat is still around.
And like everything else, the pandemic had a major impact on the eCommerce industry. To survive, brands had to stop thinking about what they wanted to sell and focus on what people needed.
We also observed a pattern among the clients we've worked with. A shift in which marketing strategies brought in the numbers that eCommerce stores needed to stay afloat and even thrive.
Customer-centricity was the overall theme of 2020. From our experience with crafting email strategies, thoroughly A/B testing them, and analyzing the results, we can safely say the shift in consumer needs in response to the pandemic was what articulated the best performing elements of email marketing.
What strategies worked for our clients that helped them generate $800K+ worth of marketing campaign revenue during BFCM 2020?
To answer that question, check out these eCommerce trends for 2021 that we've observed. For smooth sailing this year, take a look at the infographic below:

1. Focus on Customer Benefits with Customer-Centric Emails
One of the projected eCommerce trends for 2021 is that customers favor more benefits-focused email content.
Revenue generation is only half of what makes email marketing a must-have tool for growing eCommerce businesses, after all.
Connect with your customers on a deeper level by addressing their pain points, fears, and desires through your emails. This maximizes customer engagement with your brand and heightens the chance that they will buy from your store again.
Customer-centric emails can include:
DIY makeup tutorials
Tips and tricks
Product use and demonstration
Focus your messaging on the benefits. Specifically, show buyers how your products can help your customers through the pandemic and their new stay-at-home lifestyle.
We approached our beauty brand clients' audience by emphasizing self-care. We reminded their customers that staying at home doesn't have to be dull and colorless.
During the worst months of COVID, many clients that fall under the "self-care" umbrella worked with us to pivot to more "content-heavy" emails.
And while we follow these 8 best practices to craft killer email newsletters, here are some extra pro tips for crafting your own customer-centric emails:
Don't focus too much on making a sale upfront in your emails.
Send content emails that help make your products more enticing to your customers. User-Generated Content (UGC) such as product reviews, customer testimonials, and product review videos are your major email assets here
The point is to warm up your customers, connect with them, and then lead them to your online store's website
2. Keep Your Customers in The Know by Being More Transparent
This is more than just a moral practice. It's actually a practical strategy that brings in the numbers you need.
Last year, we observed that being transparent when crafting our clients' emails had a tangible and measurable impact on their performance results. It reduced buyers' remorse amongst consumers, resulting in reduced returns, complaints, and customer-related issues for our clients.
This kind of development means a whole lot for a brand's image. In the end, it's how much your customers can trust you during times of strife that sustains a healthy customer base.
A brand that admits its shortcomings is a relatable brand, and that's what makes them all the more engaging to their customers.
The pandemic has negatively impacted product availability, making a lot of orders for consumers a whole lot more frustrating. Be the brand that alleviates these frustrations by showing your customers that your store is finding ways to maintain their online shopping convenience.
Here are some pro tips for exercising brand transparency with your emails:
Be honest with your customers and keep them in the know of what's going on in your company. Delays? Say it to their face. Inventory running low? Share that info.
Whenever issues arise, keep your customers updated using emails with personal letters to them.
Share the changes in transaction procedures your company would have to take to remedy the situation so you can show you're reaching a compromise for the sake of your customers' convenience.
3. User-Generated Content (UGC) is Now a Must-See for Consumers
This is especially true for consumers who are just transitioning to online shopping. It takes more time to build trust than it does to lose it, so this step is very important. It's hard to trust a product you can't physically examine in person. So what's the next thing that consumers trust?
UGC can fill in that gap. Customers trust what other customers have to say about a brand and its products. Reading product reviews, looking up user ratings, and watching product demonstration videos can help give your customers a clearer idea of what they're buying.
Remember what we said about honesty and transparency above? A few bad reviews on a great product and a solid brand personality won't hurt you, but can help give you insights to improve and grow more.
Plus, it gives you one important asset that you can leverage. In fact, content emails that featured a creative use of UGC were one of the keys to one of our beauty clients hitting a 450% boost in email revenue in 5 months!
Boost the desirability of your products by including their corresponding user reviews in your product highlight emails. It's all about why your products are a MUST-HAVE and how they can benefit your customers' specifically during times of crisis.
Here's another pro tip when using UGC — it can do half of your email work for you! Ask for and collect feedback from your customers regularly. Then, you can include UGC in future marketing campaigns, especially if you're in a pinch for production time.
4. Be Realistic for More Attainable eCommerce Successes
2020 snapped a lot of eCommerce marketers back to their senses. While the digital marketplace has a lot of potential for businesses that want to reach a wider audience, it does not come without its share of limitations.
The pandemic exposed plenty of gaps businesses needed to scramble to address: from digitalization to digital order fulfillment, which forced many eCommerce brands to a corner. Competition too within the eCommerce industry grew month-on-month as more brands took their stores completely online.
Ambition is the driver of success, yes. But only realistic marketing goals are achievable. This is especially true under conditions that limit the decisions a business can make to balance profit and sustainability.
Here's our takeaway—never be ashamed of admitting your marketing limitations.
Ask yourself how much content you have, how much time do you have to pump out the number of emails you need to make the returns you need to stay afloat and still grow your business. This way, you can have a clearer view of how you can shape your email strategies.
Bounce Back with Innovative Marketing Strategies in 2021
2021 is going to be full of opportunities. This is the year eCommerce stores can bounce back from the chaos of 2020.
Last year was a turbulent time of change, adjustments, and compromise. Brands needed to go for a more tailored and customer-centric approach to their marketing. So what marketing strategies can you use to align with these projected eCommerce trends this 2021?
SMS marketing has been on the rise in recent years, given its almost guaranteed deliverability and high response rate from consumers. Couple that with the high ROI of email marketing, then you have a power couple of exponential growth and revenue generation for 2021.
Give it a try this Valentine's Day! Begin testing out these explosive Valentine's Day email and SMS strategies that deliver a two-punch strategy to build hype and maximize conversions even before the main sales launch.
Want to know how to effectively use these two together as one seamless and effective marketing framework? Just fill out our form and schedule a strategy call with us so you can start your 2021 right!