6 Key Factors For Email Marketing Strategy Success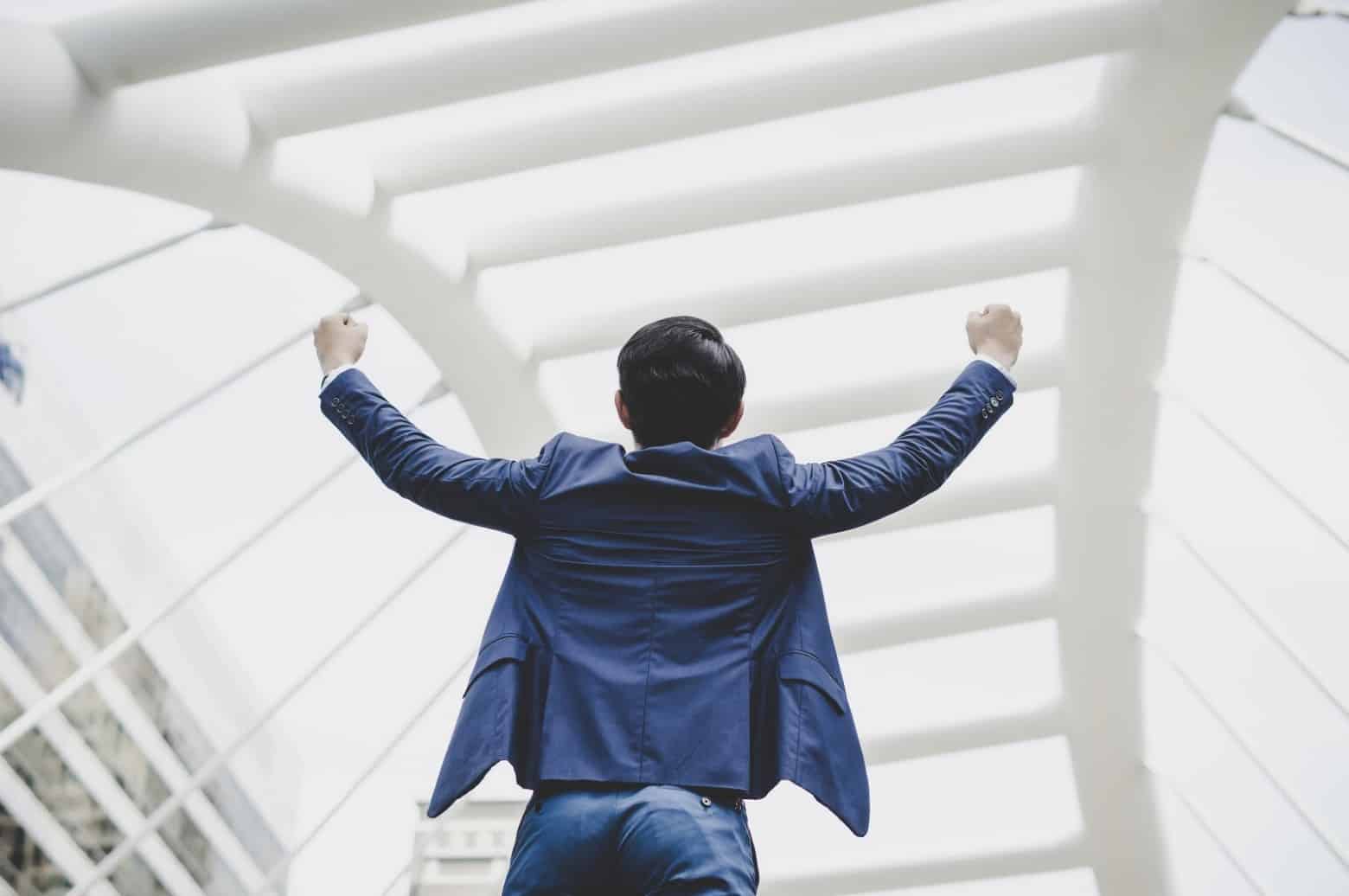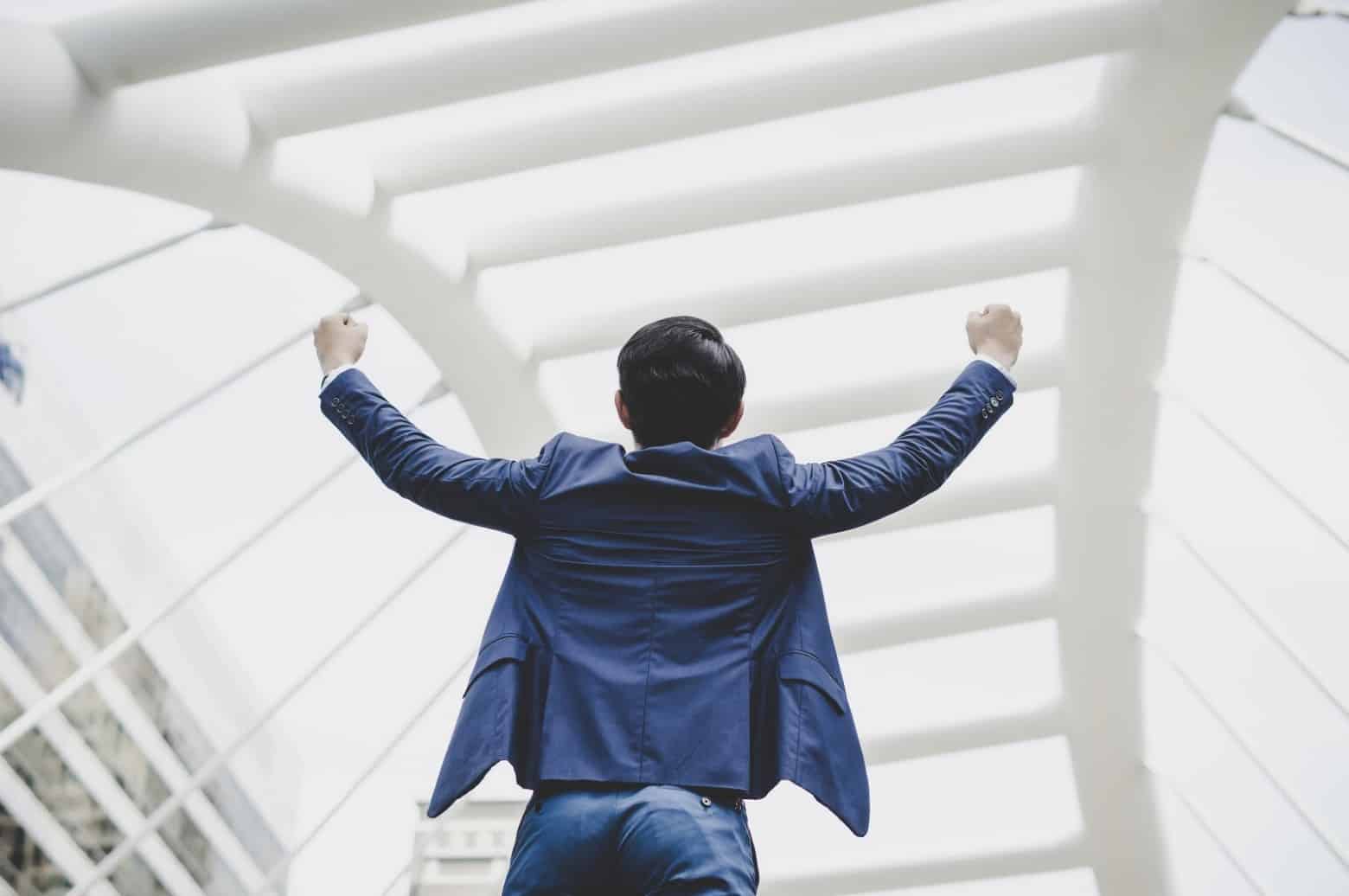 No matter how much effort and time you put into developing your email marketing strategy success, there are some things you must remember.
While each eCommerce brand is unique, and each email campaign is different, the factors that contribute to an effective email marketing strategy remain the same throughout.
We're not implying that email marketing is a "one size fits all" solution. But there are key factors that you should lock in before you expect to start seeing the traction you want for your eCommerce business.
So aside from focusing on the nitty-gritty of your emails, you must first take a step back and see if you've covered these larger factors that can make or break your email marketing strategy success. We'll examine six of them below.
1. Audience Permission
Here's something to think about before you send out your emails. Are your recipients expecting to receive emails from you? Or did you ask permission to appear in their inbox?
If the answer is no, then there's a good chance your recipient will feel annoyed. Worse, they may end up marking your email as spam.
Receiving explicit permission from your email list, if they're subscribers or customers, isn't just a courtesy gesture. It's also a great indication that they want to hear from you and are interested in what you have to offer.
Simply put, you're ensuring that you can provide significant value to your customers and, in return, drive significant sales revenue and marketing value back to your business.
How can we prove this? Many eCommerce businesses might choose to purchase or scrape their email lists. When you have the permission of your recipients, you can also experience an increase in return of investment (ROI) for your email marketing initiatives — up to 40x more than if you didn't get permission from your email list.
Double Opt-in Emails
So how do you get their permission? One of the best ways is by using double-opt-in emails.
These are emails that add another step to your customers' sign-up process to verify their emails. Here's an example from Zulily: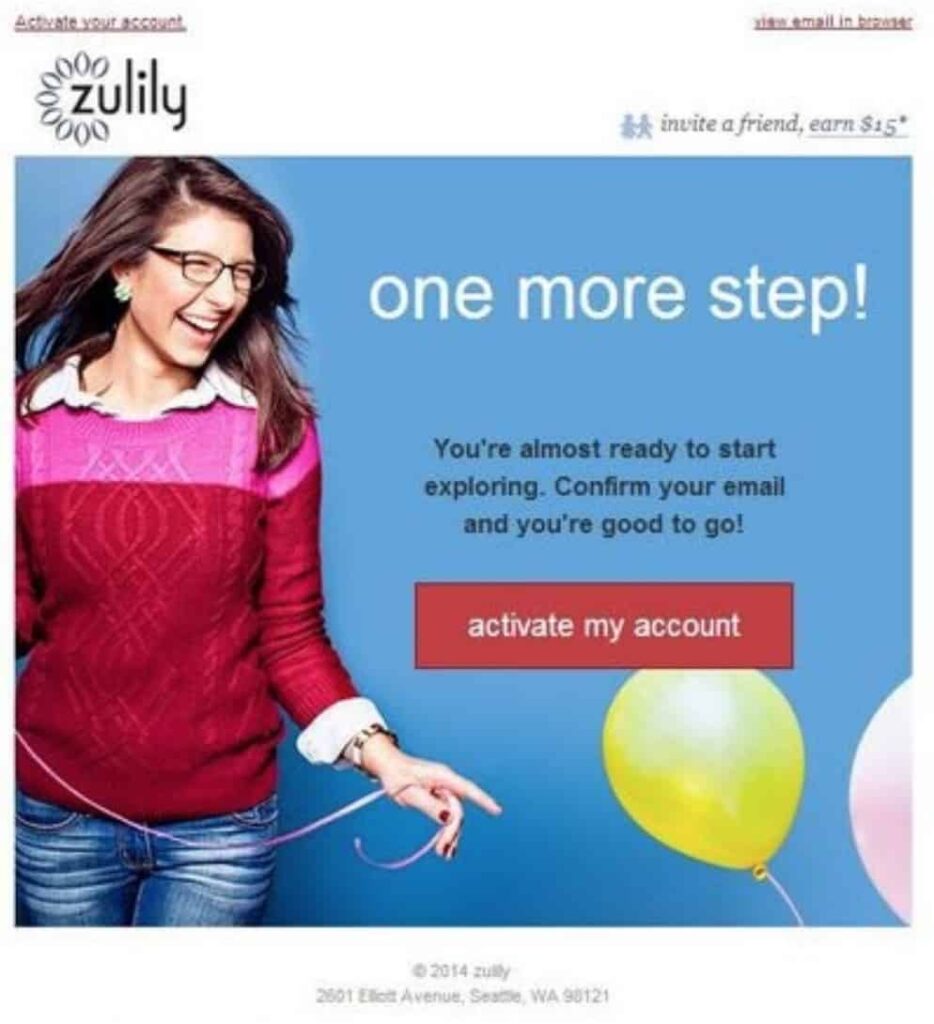 Aside from being able to verify the legitimacy of your customers' email accounts, double opt-ins will also allow your customers to reconfirm that they are genuinely giving you permission to send them your marketing emails. That's a quality list right there!
Plus, opt-in emails or emails with permissions can expect higher email open rates and conversions. We're talking about an average open rate of 30-40% and a 20% average click-through rate.
Pro Tip: Did you know that responsive and dynamic email designs go hand-in-hand with higher conversions and bigger revenue generation from your campaigns?
If you need help with responsive email designs that will maximize your email profits and fit your brand to a T, our experts are always available to help shed light on industry best practices.
2. Valuable Content
Sending relevant content to your subscribers makes them 2x more likely to convert into paid subscribers.
Here's a checklist on how you should be approaching your emails:
Make your content about your customers, not just about your brand or your products.
Highlight your value proposition.
Use educational content so your subscribers can learn something new.
Interact with your customers and engage with them by asking for feedback or reviews.
Mix up your content by alternating between product launches, social proof, and sales.
3. Segmented Lists
Focusing your efforts on your target customers makes a huge difference compared to simply promoting your eCommerce brand and its products.
That's why email segmentation is so important.
Here's an example. Let's say your brand sells pet products. Which type of customer would your dog product emails perform better with — dog lovers or cat lovers?
You'll definitely get better metrics if you segment your list so that those emails only to your dog-loving subscribers.
4. Campaign Timing
Timing is so important. That's why you'll see a lot of recommendations on the best times to post on Facebook or Instagram. It's the same with email, but different for every brand.
The key is knowing your target customers on a much deeper level. What are their daily habits or routines? Are they working eight-hour shifts during the day? Are they university students?
This can be your foundation as you test different email sending times. You can also conduct A/B tests like the ones we do for clients.
And yes, there is a very helpful tool you can check out. Klaviyo's Smart Send Time feature automates the process of analyzing the behavior of your email list. Then it gives a recommendation so you can maximize your open rates.
5. Deliverability Status
Deliverability determines whether or not your marketing emails are delivered to your intended recipients. Email deliverability is easy to define but not so easy to master.
What stops your emails from getting delivered to the target inboxes? There can be up to 11 reasons why something in your emails can trigger the spam filter of your customers' email clients. Even something like typing your subject lines in ALL CAPS can be grounds for banishment into the spam void.
As mentioned briefly above, email permissions from your subscribers' list can also be a major contributing factor as to why your campaigns end in the spam folder.
The more your campaigns are marked by spam by the people who don't want to hear from you, Gmail, Outlook and Yahoo Mail are also learning how your list interacts with what you're sending out.
Other factors for spam filters to reject your emails would be—
Overusing exclamation points!!!!!
Too many font colors
Oversized text
Writing in a mix of letters and numbers
Using different font styles (in a single sentence)
Any of these can send your emails into shameful exile in the spam folder, or worse, your recipient can go as far as to blacklist you.
6. A/B Testing
How much A/B testing is enough for email marketing strategy success?
That's a trick question. There's never enough A/B testing.
Here's a quick list of A/B test ideas you can try out for your email marketing campaigns:
Email subject lines
Preview texts
Animated CTA button or text-based button
Arrangement of product blocks
Layout and color scheme
The bottom line is that there's always room for improvement when it comes to your marketing emails. Remember—this is all designed to maximize the potential profit in every email you send.
The Last Word on Email Marketing Strategy Success
Your email marketing strategy success is heavily dependent on these six key factors. Email marketing is very effective as long as it's done right. And when you understand how these factors affect the performance of your emails, you'll be able to craft an effective email marketing strategy.
Knowing the key factors to focus on will help you zero in on the specific tasks you need to do, which will take your strategy — and results — to the next level.
Need more clarity or specific action points for each success factor? You can talk with one of Chronos' email marketing experts about the specific steps you can take to bring your eCommerce email marketing strategy up to speed.