What is Social Selling?
eCommerce is booming and has no sign of slowing down.  Studies show that 64% of consumers prefer to do their shopping online.  This has increased every year, and will only continue to increase.
The impression you leave with potential or returning customers is critical.  There are many ways to set yourself apart from the competition and increase your impact on customers.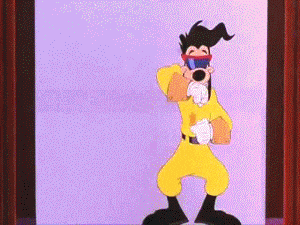 Making sure your brand is not only memorable but likable can seem daunting.  With the right tips, you should be on a straight path to success for your business! This is where social selling comes in.  'Putting the customer first' has been a classic marketing adage that still holds true.  Social media platforms allow you to engage personally with customers like never before.
This article is going to discuss what social selling is, how it works, and a few ways you can implement it into your business strategy.
Social Selling Basics
Social selling is a term used to describe a sales strategy based on solid customer relationships.  There are many helpful tools available to help you get the interactions necessary to build strong relationships.
Facebook, Instagram, Snapchat, and Twitter are all platforms that you can leverage to your advantage.  The key term to keep in mind is engagement.  The more you engage with your audience, and the higher the quality of those engagements, the better your social selling strategy will be.
Benefits of Social Selling
Social selling has many benefits over the more traditional marketing strategies, although they might not be apparent at first glance.  We are going to go over a few of the reasons we choose social selling for our campaigns.
Brand Personality
Making sure your brand is memorable is a great reason to use social selling.  A steadfast way to stand out from the crowd is to put a face to your brand. Engage with customers in a way that is friendly and professional.  This will put a human characteristic to your brand, making you much more likable and relatable to customers.
A great place to start is with the highly effective medium of video content.  Video content is by far the most engaging medium available to you as a marketer.  If you would like to take it to the next level, consider live video feeds.
Live video feeds allow you to interact with your audience in real-time!  Answer questions, chat with users, discuss products, all of these interactions will help humanize your brand.
Brand Loyalty
The more familiar your customers are with you and your brand, the more likely they are to return again and again.  The more you interact with your customer base, the more they are going to trust your product or service.
This trust will help you spread awareness of your brand through 'word-of-mouth' organic marketing, and make your brand recognizable amidst the sea of digital content.
Did you know that nearly 95% of all online shoppers read customer reviews on products before making a purchase?  That is insane! If nearly everyone is looking to reviews for guidance, you can bet that having a loyal customer base is going to ensure you have positive reviews.
Increased Leads and Sales
If you feel like your traditional marketing approaches are leaving you behind the pack, it's because they are.  Marketers who utilize social tools outsell their competitors by a whopping 78%!
Conclusion
The more you interact with your customers, the wider your network will grow.  If you focus on building quality relations out of your leads, you will have a much higher chance of converting them to actual customers. If you treat those customers well, they can easily spread your reach organically.  This will bring more leads into the fold who already have a reason to trust your brand.
33% of e-shoppers will contact you online before they try calling your business.  This is a great opportunity to cater to these leads and make them feel like they are being taken care of.
These are the keys to running a successful social selling campaign.  If you focus on these basics, you will have what it takes to stand out in the modern world of online business!
If you want more advanced, in-depth tips and methods from myself and other experts, join our premium group at www.joinadleaks.com.