Incorporating Text Messaging Into Ad Strategy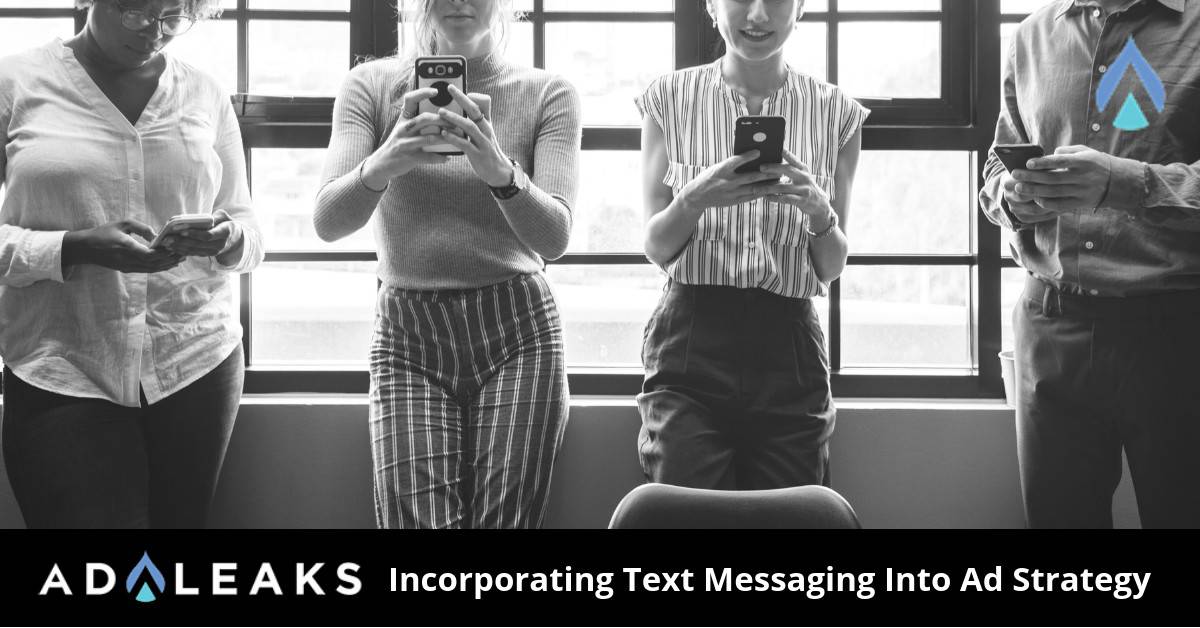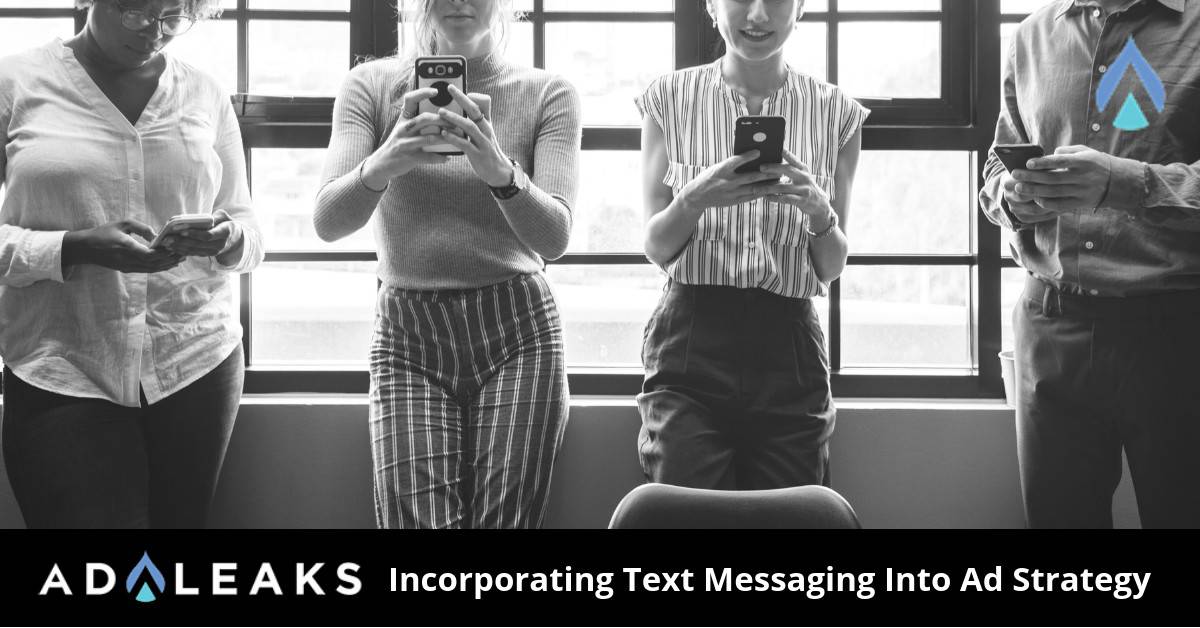 There is a 63% chance that you're reading this on your phone. In the world we live in, we are glued to our phones. Whether you're doing a quick google search, working or chatting with friends and family, it is likely that your phone is with you at all times. This is why you should be tapping into text messages as part of your marketing strategy.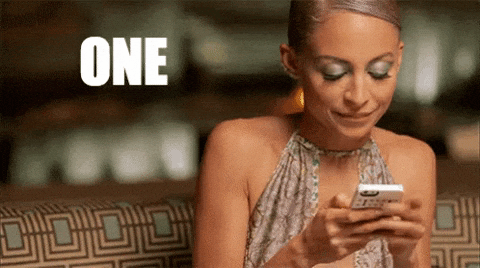 Aside from user convenience, text messages have proven to have a higher response rate and click-through rate over email. FunMobility reported a click-through rate of 36% with bulk SMS marketing, while email click-through rates remain around 3.4%. If you're not tapping into this cash cow of an advertising medium, it's time to get started.
Tips & Tools
You want to keep your SMS message clear and to the point. You only have 160 characters to get your point across, but do it in less if you're able to. Also, make sure that you're not leaving an open-ended message. If you're having a sale or incorporating a coupon, be sure to give an end date or expiration date.
The Magic Of Call-To-Action Buttons
Use the magic of call-to-action buttons. These increase engagement with your message, which is what we want from marketing. Some examples of call-to-action buttons that you can include in your message are "Click Here", "Text to Enter", "Show This Text For A Discount", "Buy Now" and "Check Us Out Here".
Build Your List
Maximize your opportunity to build your client text list by including SMS opt-in on all channels. Include an SMS opt-in option on your website, social media, newsletters and point-of-sale for physical locations. You can also send out a text message saying something along the lines of "Would you like to receive exclusive discounts from COMPANY? Text XYZ to 55-555 to opt-in".
Many CRM's have built-in SMS marketing apps. However, if you're looking for a separate app for your text message marketing, we recommend using SlickText.
In Conclusion
Start off with a text-exclusive offer to build your subscriber list rapidly. Include good deals, updates and polls to increase customer engagement and to avoid seeming spam-like.
With cell phone usage at an all-time high in 2018, SMS marketing is an effective, low-cost marketing platform. As long as you're sending engaging content to quality customers and show them the benefits you can offer, you'll have success with text messaging strategy.
Happy Hunting 🙂