Instagram Updates: July 2019 Edition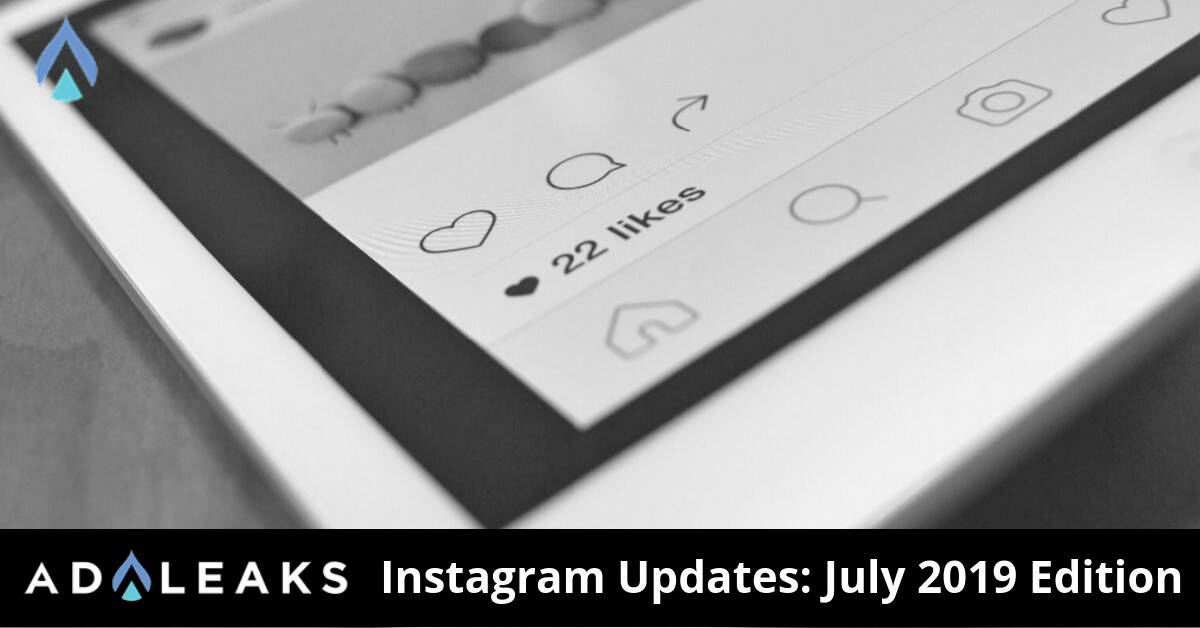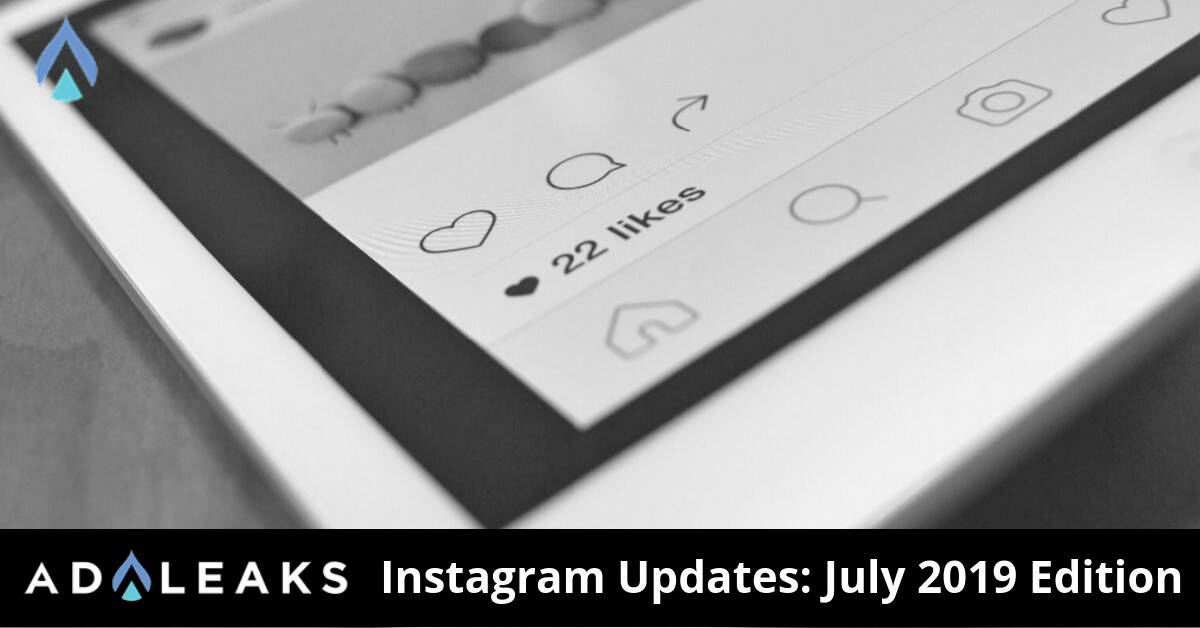 Instagram is working consistently to keep up with its own ever-changing and evolving platform. Each month, they roll out several updates that are fun, useful, and beneficial for users. We will be touching base on the addition of ads to the Explore Page, Like removal testing, new Stickers, Ban Policies, and more. Here are July's Instagram Updates.
Chat Stickers
Instagram's newest Sticker allows users to join a new group chat from another user's Story. From there, the poster can pick and choose who is approved to join the group chat. This new Sticker is pretty straightforward and the goal is to allow users to quickly join a chat of their interest to have a discussion, make plans, or have a large conversation. However, accounts with large audiences may get swamped by this new feature.
An idea for advertisers would be to use this sticker for a small, segmented audience. You could show a group of users, exclusive members, top clients, etc. And choose what you wanted to send them. Whether an exclusive offer or just get their opinion on something.
Ads on the Explore Page
In addition, Instagram will now include ads on its Explore Page. When on the Explore Page, users can click on one of several photos that have been picked based on their interests. From there, users can scroll through a feed generated by Instagram of similar photos. Now, Instagram is using this feed as an additional ad placement. Read more about this change here.
Testing the Removal of Likes
In May, Instagram announced that they are testing the removal of likes in certain areas. At this point, the testing areas are Australia, Brazil, Canada, Ireland, Italy, Japan, and New Zealand. With this feature, the poster of the photo can see the number of Likes on their photo. However, followers and other users viewing the photo cannot see the number of Likes. This is a big deal. If rolled out everywhere, the only Social Proof you'll be able to get will be from comments.
Update to Ban Policies and Warnings
They have made some adjustments to their ban policies and how they warn users before getting banned. At this point, Instagram disables accounts that have a specific percentage of policy-violating content. Now, they're going to start banning accounts that have a certain number of violations within a set timeframe. This holds a higher standard for those who post a large amount of content.
In addition, Instagram will start warning users when they are at risk of being shut down. The warnings will show which violation was made, list recent violations, and let them know the next steps they should take.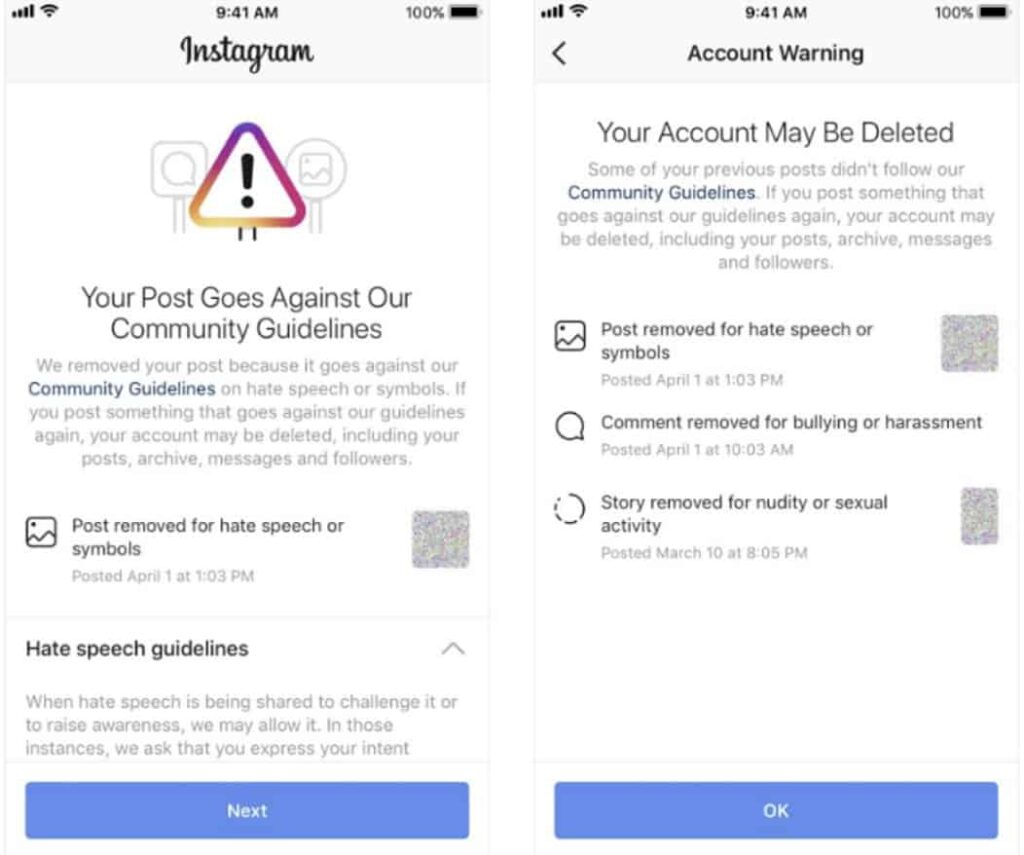 Stories Camera to Store Content Longer
Up until now, the Instagram Stories camera held onto photos for up to 24 hours, even if you didn't post them. This left users in a rush to post them or lose the content. Now, Instagram will store photos in the Stories camera for up to 7 days to use.
More Instagram Updates to Come!
As always, Instagram is consistently rolling out fun updates, useful features, and updating policies. We promise to always keep you in the loop and updated with new features and tools.
Happy Hunting!