Setting Up Your LinkedIn Profile for Effective Marketing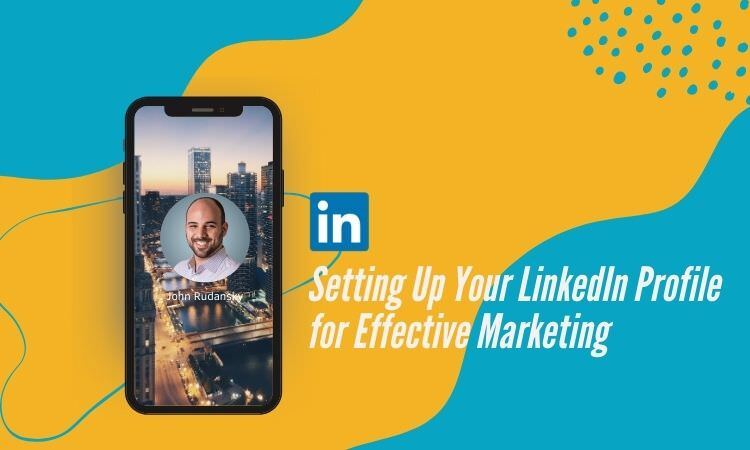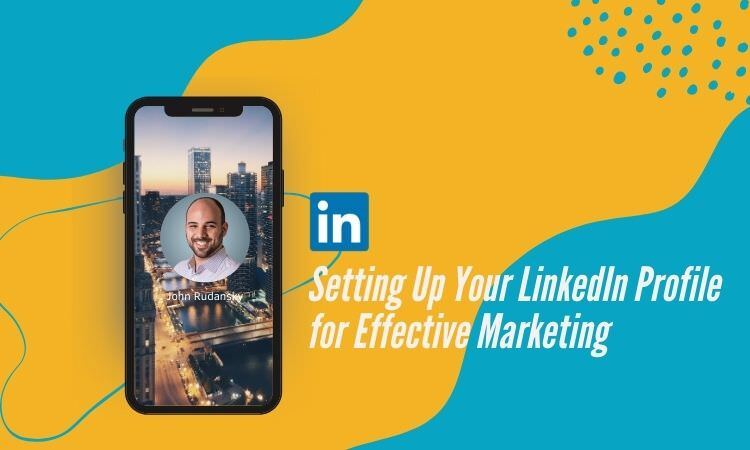 LinkedIn is an unusual platform, and using a LinkedIn profile to market your brand (or yourself) can be tricky.
In this post, we'll examine why you should apply marketing strategies to setting up your personal and business LinkedIn profiles. And we'll also share some extra useful tips and advice to ensure success.
Marketing Objectives for Your LinkedIn Profile
First of all, it is important to be clear about your goals for LinkedIn.
Most people think of LinkedIn as a place to develop professional relationships and expand your network, and that is true. But you can also use LinkedIn to generate leads, make connections, drive traffic, or increase brand awareness and engagement, just to name just a few.
Once you have decided what your specific goal is, it's much easier to start using the right tactics on LinkedIn.
3 Key Sections of an Effective LinkedIn profile
This may sound really simple but there are some things you may not yet have considered.
1. Banner
The banner on your LinkedIn profile is your first opportunity to define who you are, both personally and as a business. It is a clear visual message of the written content to follow.
Think of the banner as a business card with a twist. It can include text as well as images. Put some thought into both your personal and business banner and try to send a clear message.
If, for example, you want to generate confidence in your potential audience, you could include images of happy customers in the banner. If you want to show off credentials or high-quality professionalism, you can incorporate that imagery and short text to explain it.
Whatever you highlight in your banner needs to reflect your marketing objective encapsulate your brand with relevant imagery.
2. Headline
On LinkedIn, the headline appears just below your name and profile photo.
It may be easy to settle for something generic like your current job title, but if you do that you are missing an opportunity to engage your viewers.
When you appear in a search on LinkedIn, the headline appears along with your name and photo. The information contained in the headline may be what makes the difference between someone clicking and not clicking.
If this is your personal profile, your job title might be relevant, but you should also share what you have to offer in a nutshell.
(Pro tip: if you're struggling with this, HubSpot recommends the 'helping X do Y' formula.)
Whatever formula you choose, keep your customer what you can do for them in mind. Also, explain how you'll do that in a way that they'll relate to.
3. About Section
There's an awful lot of information out there for optimizing your About section. We've boiled down a few of the best recommendations into a guide that you can use to decide what should be included and what shouldn't:
Write about what you can do for others, not just yourself and your accomplishments.
Keep content clear and concise. Readers who skim will lose interest if sentences aren't relevant and direct.
Consider a punchy opening line that incorporates a success story or outstanding business metric, especially if it's customer-focused
Highlight specialized skills and successes in your target industry - and don't mention skills that aren't related. (In other words, this isn't the place to tell people how good you are on the ukulele.)
Provide evidence of your success if appropriate.
Tips & Tricks for Your LinkedIn Profile
Once you've improved the profile sections above to market on LinkedIn more effectively, there is even more to do to optimize your presence on the platform. Use these tips and tricks to enhance your connections' Linkedin experience.
Connect with people and businesses that are related to what you are targeting, don't just have a random selection
Configure your settings correctly to help the LinkedIn algorithm connect you with the right audience
Interact with and share useful information with your network, don't just pump out generic brand content
For more advanced and exclusive digital marketing secrets, click here to Join AdLeaks now!