Mobile Apps are the New eCommerce Imperative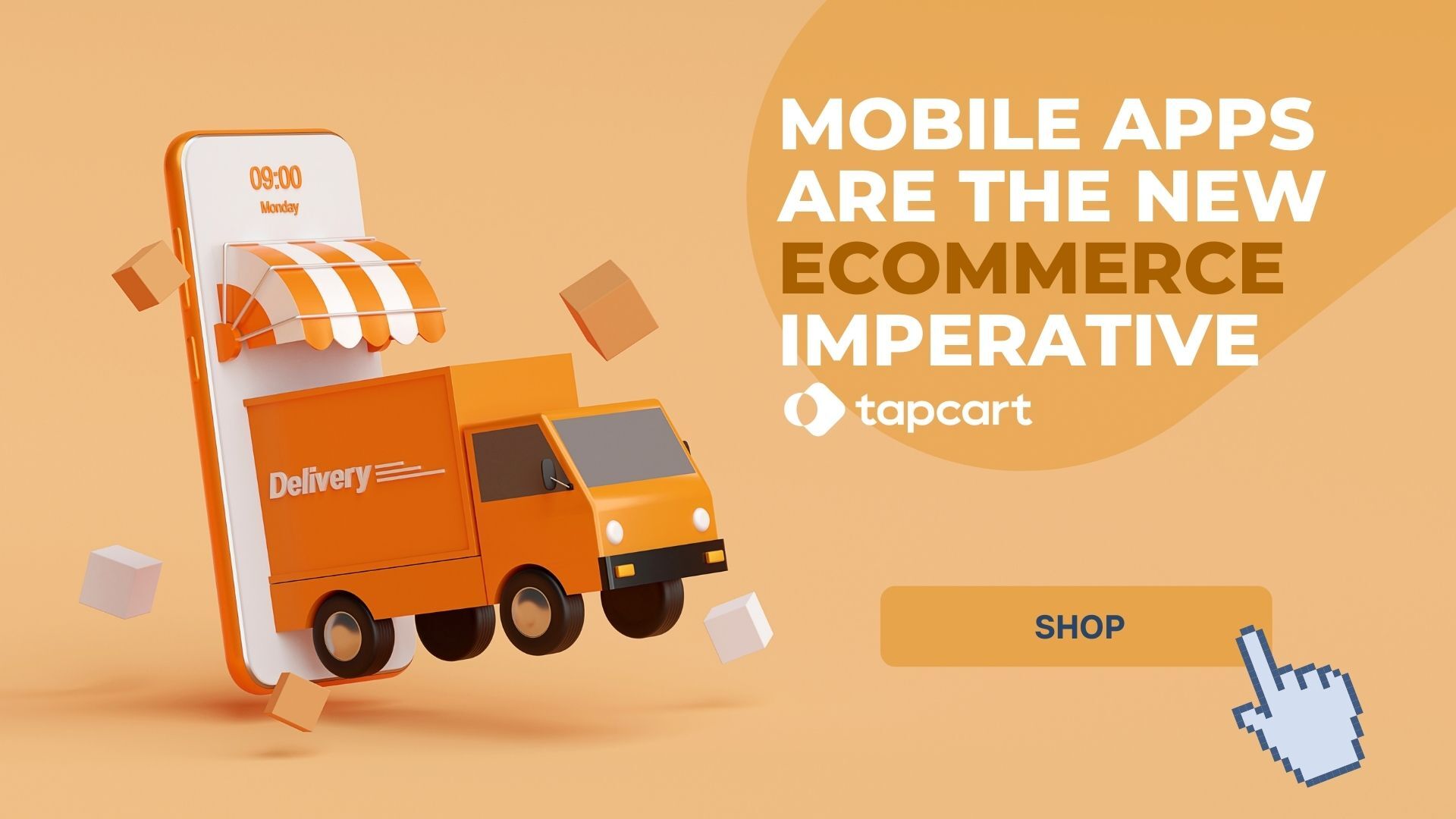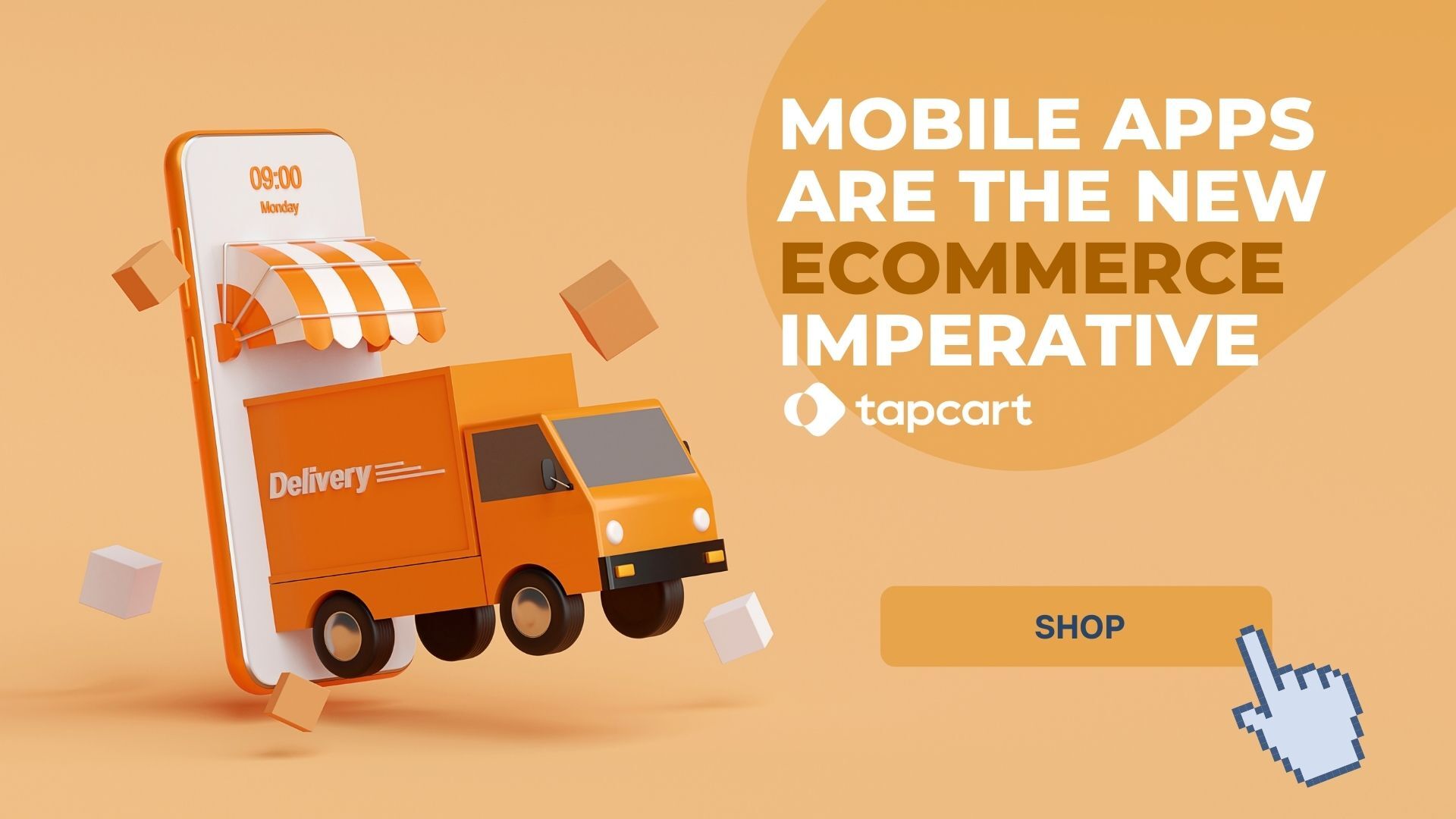 If you're running an eCommerce store and you've spent some time looking at your conversion data, you've probably found that mobile purchases are a big piece of that pie.
But are you doing enough to engage and capitalize on your mobile audience? If you don't have a mobile ecommerce app for your store, the answer is probably "no."
Why Do Brands Need Mobile Ecommerce Apps?
More buyers than ever are making their purchases on mobile. Oberlo reported that the share of mobile ecommerce sales has increased from 52.4% of all ecommerce in 2016 to 72.9% in 2021. In other words, almost three out of every four dollars spent online today are spent through a mobile device.
Mobile apps give your shoppers a seamless experience with features like one-click checkout, time-sensitive push notifications (more on that later), and in-app exclusives.
Also, when you have a mobile app for your ecommerce store, you can drive additional revenue easily while also improving your relationships with your most loyal customers.
And once your app is set up, it serves as an entirely new revenue channel. It takes very minimal upkeep while serving as a consistent source for conversions.
3 Benefits of Creating Your Own App
Creating and managing one or more mobile ecommerce apps isn't as hard as you might think, but it's even more important to be aware of the benefits that can come from growing your brand this way. Here are a few of the important ones.
1. More Effective Personalization Through First-Party Data
When users download your app, you'll get a lot more information about what they're interested in through metrics like clicks and pageview times.
As iOS 15 and other privacy regulations continue to throttle third-party data collection, this first-party data will be crucial to learning about your audience and increasing AOV and revenue.
In 2022 and beyond, it's more important than ever to own your marketing channels. Don't rely exclusively on social platforms and third-party data to generate leads and drive sales.
2. From "Mobile-First" to "Mobile-Only"
Marketers and sellers who have been in the digital marketing or ecommerce space for a while might remember when the term "mobile-friendly" entered the lexicon. Web developers, for example, had to ensure that all of the design elements they put on a website also worked on mobile devices.
Before long, "mobile-friendly" became "mobile-first" as smartphones became the primary means for browsing and making purchases online.
Today, however, "mobile-first" is old and table stakes. The new imperative is "mobile-only."
Instead of designing a store or website for mobile and desktop experiences, mobile-only ecommerce empowers buyers to do anything and everything related to your store from their devices — no desktop computers necessary.
By creating your own mobile app, you can reach these audiences where they are and nudge them to convert without opening a mobile browser tab.
3. Leverage Push Notifications
Leveraging push notifications is one of the key ingredients to driving revenue with mobile ecommerce apps.
Push notifications are harder to ignore than email because they appear on a smartphone owner's main screen. And unlike SMS, push notifications are free to send to app users. Many brands find that they make more per message recipient than email, SMS, or any other marketing channel.
For proof, look no further than Dutch streetwear brand Patta, which was able to increase revenue 8x in two hours with one well-timed push notification.
Pro Tip: To learn more about leveraging push notifications effectively, click here.
Best Practices for Launching Mobile Ecommerce Apps
Once your app is ready to go, how do you get shoppers to install it? Here are three best practices that you can use to hit the ground running.
1. Generate Interest with Your Social Channels
Using social media to promote your app is a must.
Most of your social followers are already loyal customers who will want to know about your app. Post 'coming soon' content on your feed and in your Stories to create buzz and raise awareness around your launch.‍
A well-made teaser video is another good way to engage your target audience. Keep it concise and highlight the app's best features, and include either a launch date or link to download if your app is already available.
You can also invest in influencer marketing to tap into existing audiences in your niche.
2. Create Easy Pathways to Your Mobile App
When your app is live, it's important to create as many pathways for mobile users to get to it as possible. Start by ​​creating a landing page that explains the value of your app with a download option and linking to it from your website and social channels.
You'll also want to prompt mobile website visitors to download the app. You can link to the landing page if they want more information or create a banner at the top of your website that takes users to the download page for your app in the App Store/Google Play.
To further incentivize downloads, you can offer an app-exclusive discount code, highlight app-only products, or create and promote a 'download to win' giveaway on your mobile or desktop website.
You can also promote your app's launch and use the same incentives to convert your email audience. Ongoing email campaigns will help convert your email subscribers to app users.
3. Treat Your App Like a Product
Your mobile shopping app might be the gateway to all sorts of unique offers, but in the App Store, it's just one more downloadable option among many.
That's why it's important to market your app like a product in the App Store. The App Store (and Google Play) is your biggest opportunity for getting downloads and growing beyond your existing audience.
With that in mind, research your target market and your competitors and optimize for app store algorithms to make your app more discoverable.
Also, track and analyze your app's key metrics, like download sources, number of downloads, and so on. Understanding your mobile app's metrics will help you gain insights into your users, improve performance, and increase mobile revenue.
Turn your Shopify store into a mobile ecommerce app with Tapcart — no coding required. Click here to learn more and book a demo!