How to Leverage Influencers in your Social Media Marketing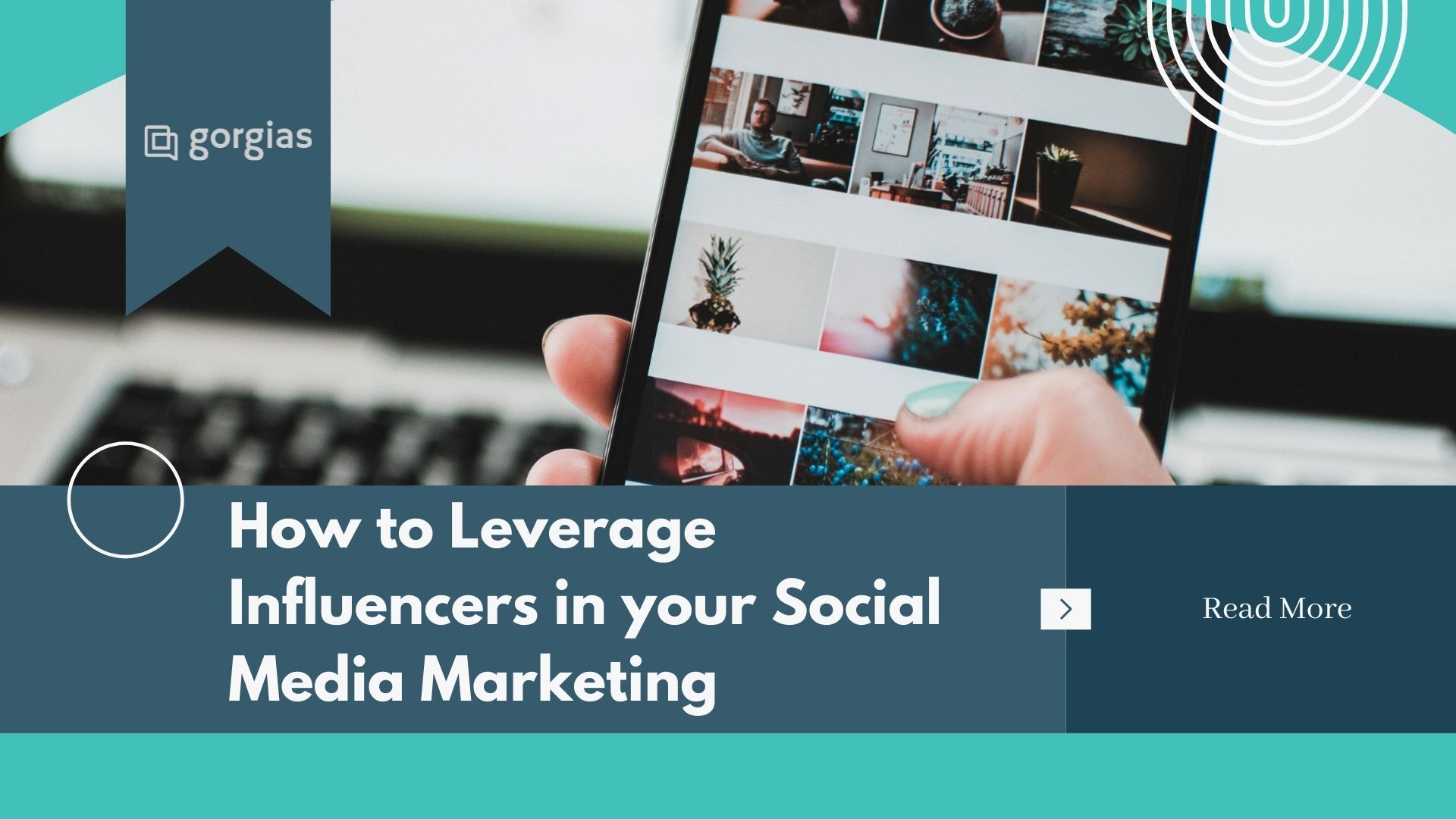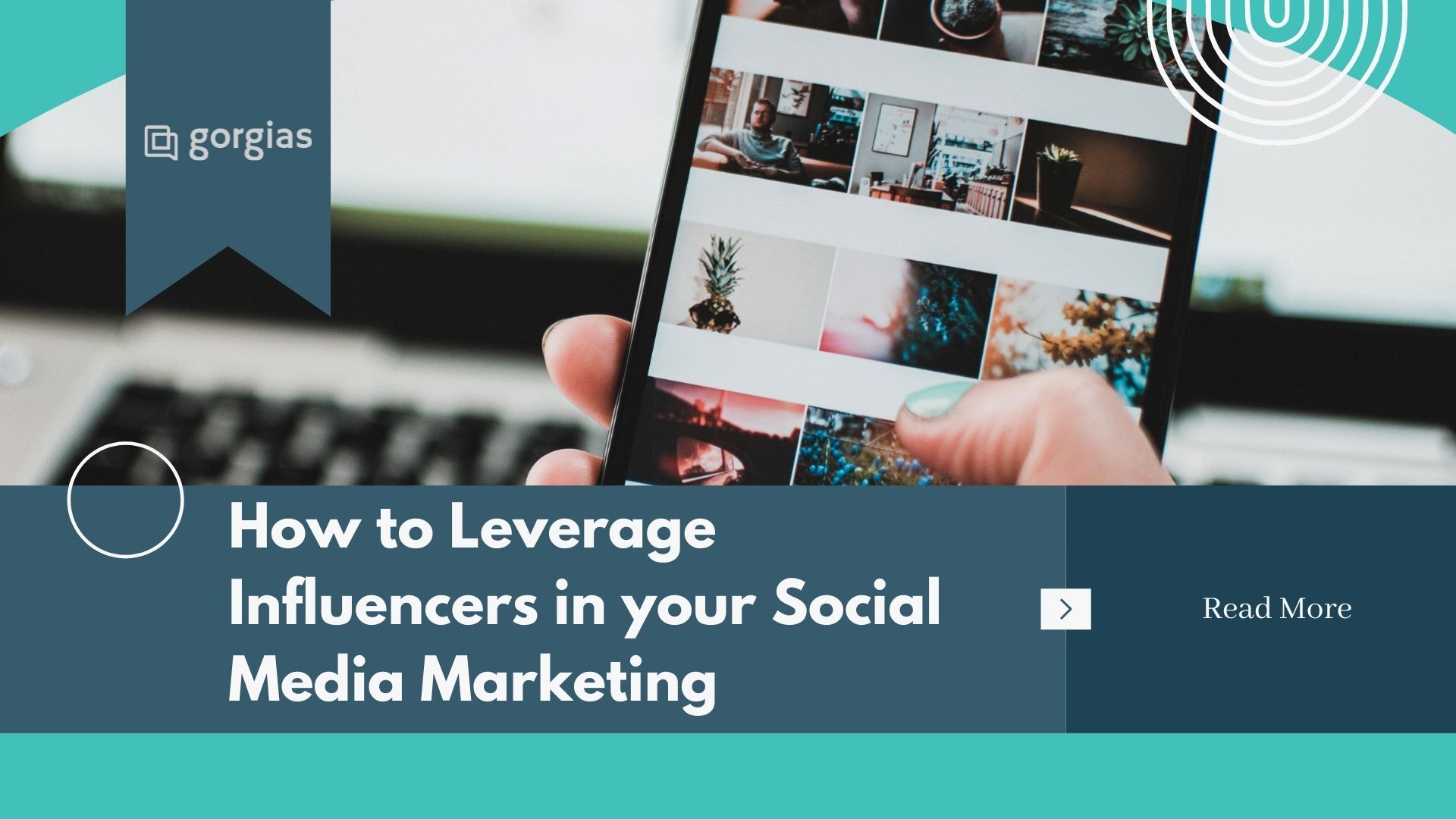 Influencer marketing has become a true game-changer for eCommerce brands.
By the end of 2022, this industry is predicted to hit $15 billion — and there's no sign that this growth will slow down.
If you choose to leverage influencers for your eCommerce store, you can expand your audience and generate serious growth. But successful influencer campaigns don't happen by accident. Use these five steps to guide your influencer marketing strategy and ensure the best possible return on your effort and investment.
1. Establish Your Goal
Working with influencers can be a valuable marketing investment. But first, you'll need to determine how you define "value" for a given campaign.
A few common goals for influencer marketing campaigns include:
Increased brand awareness
New product promotion
Driving traffic to your store/website
Email capture/lead generation
Increased sales
Establishing a goal for your influencer campaign gives you a target to aim for and a clear expectation of what you want to achieve. This will also make it easier to evaluate performance at the end of the promotion cycle or campaign.
2. Find the Right Partner(s)
Once you've nailed down the end goal for your campaign, it's important to find influencers who have an audience that you want to reach.
Most established influencers are on Instagram, and you can use Instagram's metrics to evaluate whether or not an account is the right fit.
Five components to consider are:
Engagement. Do the influencers you're considering get a lot of likes and comments on their posts? Do they respond? Are the comments and responses positive or negative? These answers can help you decide if you want to move forward and work with this account.
Audience Size. Depending on your target audience, an influencer's number of followers may not be as important as engagement. That said, influencers with larger audiences may be more likely to drive traffic, sales, or awareness.
Audience Quality. Celebrities notwithstanding, most influencers become popular because they're seen as credible or knowledgeable in their niche. If you're selling exercise equipment, for example, partnering with fitness gurus or personal trainers will probably garner more useful responses than working with a boutique donut shop.
Content Quality. Are your would-be influencers' existing posts appropriate for your brand? Do you feel like you understand their personality, voice, or knowledge level based on their account? Will the content you collaborate on fit seamlessly with what they're publishing already? In short, quality matters, because you want quality responses from your campaign.
Budget. The cost of leveraging influencers can vary based on the number of posts you're planning, the size of their audience, and many other factors. It's important to clearly establish what you're paying for and what your expectations are before committing to an influencer or signing a contract.
3. Define Content & Publishing Guidelines to Leverage Influencers Effectively
Before you start sharing content or scheduling posts, you and your influencer will need to clarify what's being published and when.
Some of the elements you'll need to establish include:
Where and when will you publish? (Instagram Feed, Instagram Stories, Facebook, TikTok, etc.)
What will the captions and hashtags be?
What form will the post take? (A review or testimonial, a product promotion, etc.)
Defining these guidelines will also make it easier to keep track of interactions and engagement on each sponsored post, which is another essential for your influencer marketing campaigns.
Pro Tip: If you provide links for your influencer posts, include UTM parameters so you can see where your traffic is coming from in Google Analytics.
4. Manage Interactions & Track Engagement
When your campaign is underway, you'll want to stay on top of how each post performs. Social media marketing tools like Later and Hootsuite make it easy to track comments, likes, and other forms of engagement.
You can also use Gorgias to manage Instagram comments and mentions from your influencer's audience. Gorgias connects your eCommerce website and Instagram account for a seamless customer service experience across channels.
Gorgias empowers teams to respond to Instagram post comments and track mentions within a single centralized dashboard — and you never need to login to your Instagram account.
5. Review Influencer Marketing Strategy Performance
When your campaign concludes, it's essential to look at how your influencer performed in light of the goal you established at the beginning of this process.
Did your brand awareness increase in a measurable way, with more followers or engagement on your posts? Can you attribute any sales to this campaign? Did your website traffic increase?
If you're happy with your answers to these questions, consider partnering with the same influencers and developing the relationship further. If not, however, it might be prudent to expand who you work with or reevaluate your tactics.
Are you ready to enhance your customer experience and manage your social media presence from one easy-to-use location? See how Gorgias makes next-level success possible for your eCommerce store — click here to start for free!