A Foolproof Way To Choose Influencers For Your Brand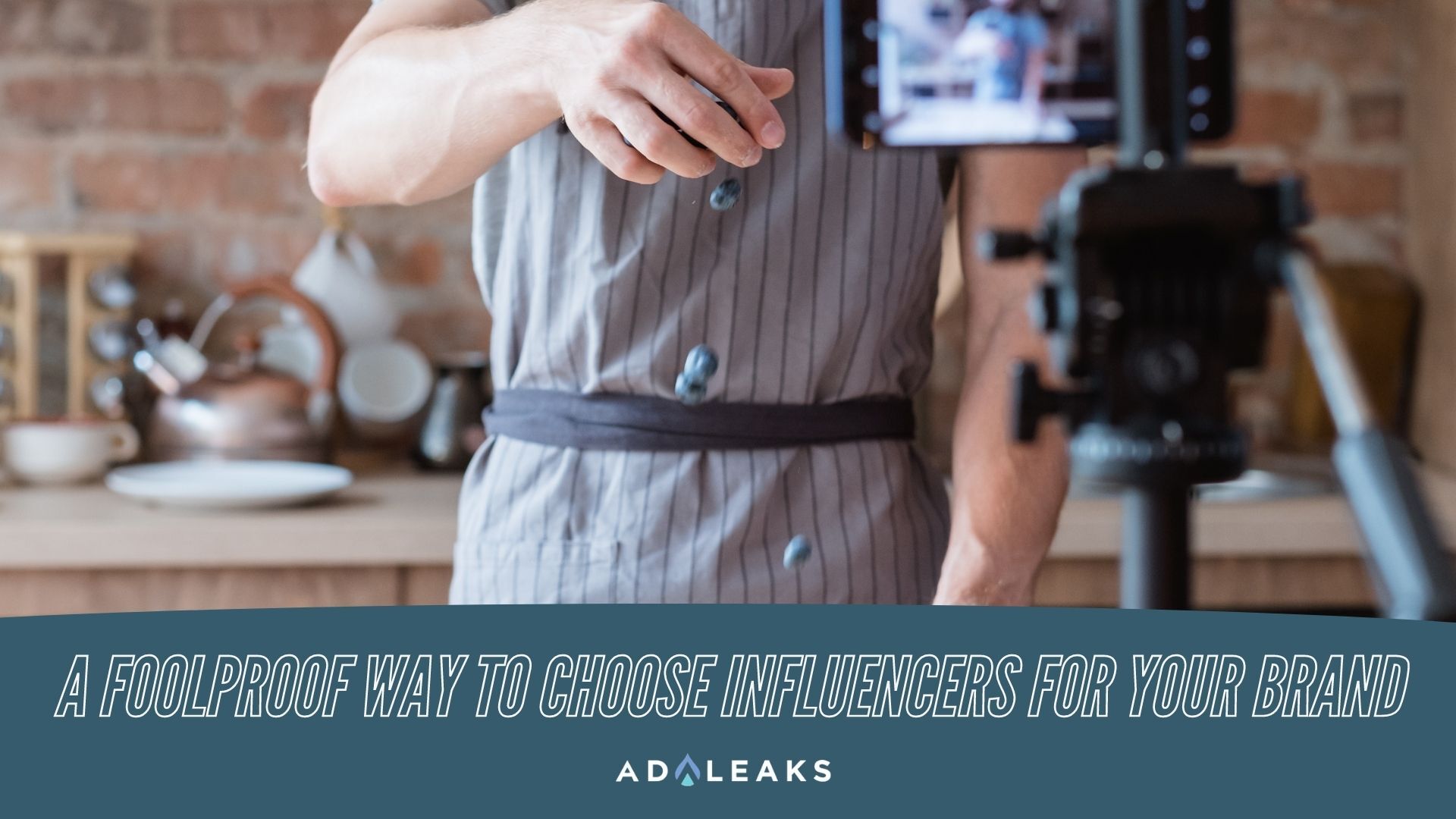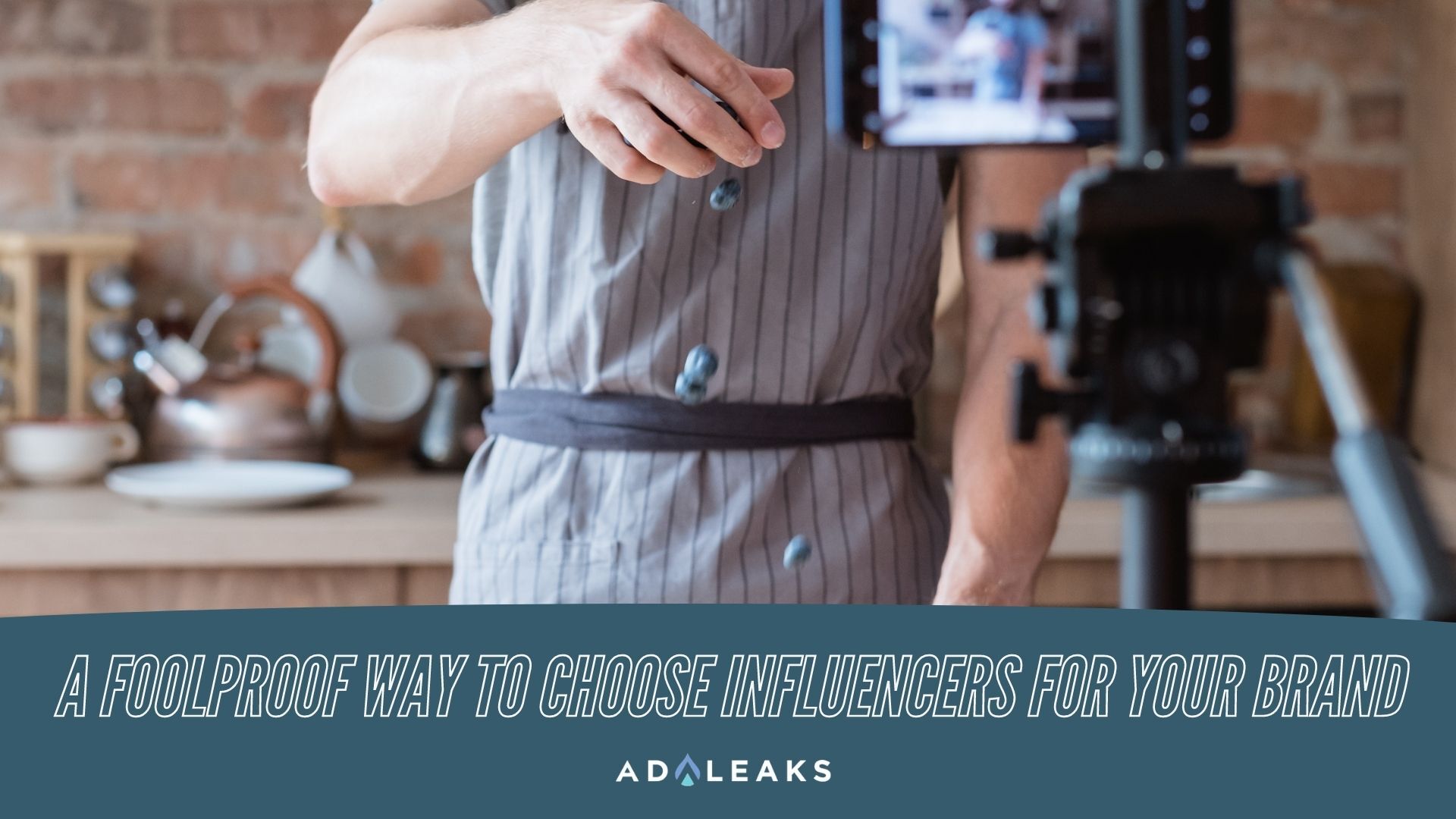 Editor's Note: This post has been updated with new links and content.
Original Publication Date: May 24, 2019
There are 4 primary types of influencers on social media. We'll explain the differences between them in this post.
More importantly, we'll help you make sure that the influencers you choose align with your overall brand vision. But first, let's take a look at the four categories of influence.
4 Categories to Choose Influencers
Famous
Altruistic
Risque
Vanity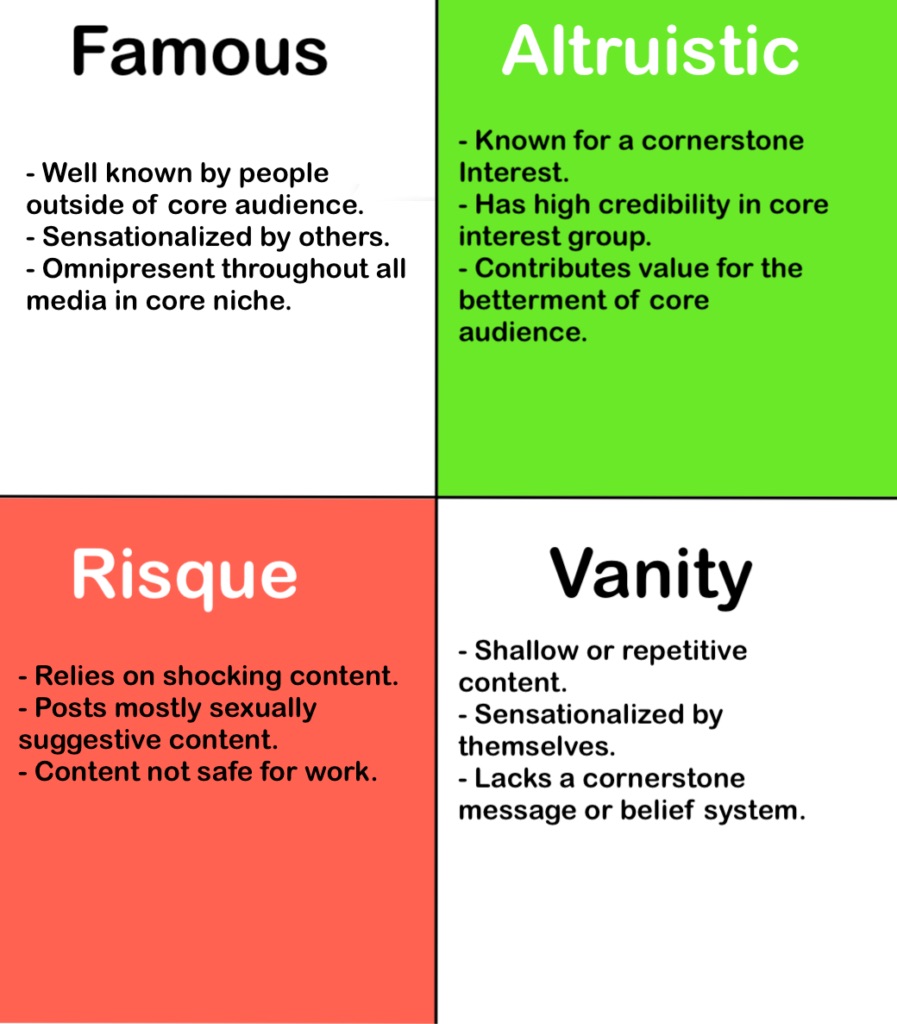 1. Famous Influencers
The top of the influencer food chain begins with Celebrities. They've passed the tipping point of just being an influencer on social media. This usually happens when an influencer is picked up or signed with a leading entertainment company like Disney, Nike, Vans, etc.
Once an influencer has reached this point, they are highly recognizable and in a great position to start endorsing brands that align with their core beliefs.
That said, these influencers are among the most expensive ambassadors to work with. They have significantly more credibility and distribution because of the other media outlets who are writing about them.
A good way to determine if someone fits into this category is by the amount of news coverage the person gets without needing to orchestrate the stories themselves.
Celebrity Influencer Example: Jake Paul
2. Altruistic Influencers
For most brands, Celebrity brand influencers might be out of the budget. That's where Altruistic Influencers come into play. These are the second-best option for brands that want to make waves in their industry using influencers.
Influencers in this category have a cornerstone belief system that is a common topic in all of their content. This is sometimes referred to as the influencers' niche, category, interest group, etc.
Some popular categories for these types of influencers are Fashion, Tech, Beauty, Outdoors, Gaming, etc.
Example of Altruistic Influencer: Zak George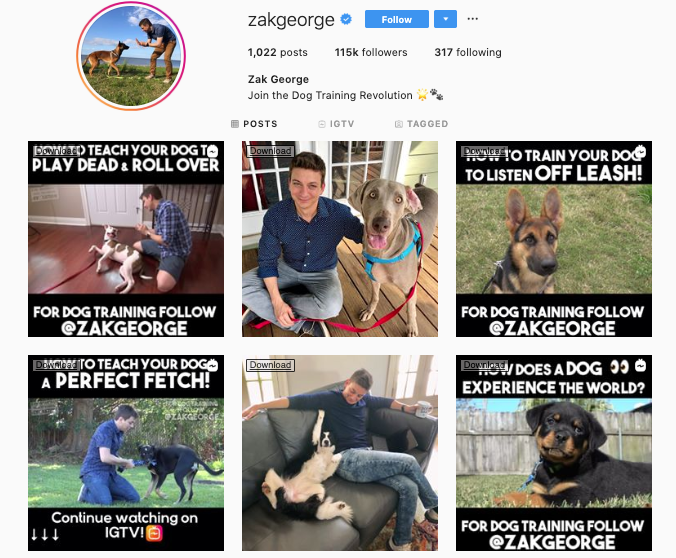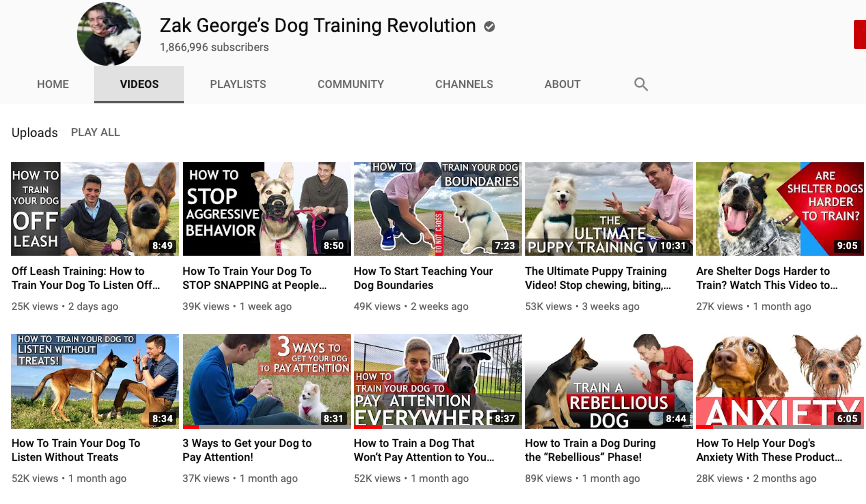 3. Vanity Influencers
Influencers that bounce around to unrelated topics are usually considered vanity influencers. They lack a consistent message, rely on clickbait titles, and fail to provide any real value to their audience (other than entertainment).
Being a vanity influencer doesn't have to be a bad thing. There are countless examples of people who started as vanity influencers who eventually got signed with a large company and became celebrity influencers. (See "celebrity influencer example" above).
This is the most common group of influencers. They tend to have a very young audience and oftentimes fail to produce any meaningful "influence" when used to promote a brand. The intent of viewers watching their content is often scattered and very low in the first place.
Their primary focus is typically building an audience of people looking to escape from their own life, and see the life of someone they aspire to be like. These influencers typically monetize their audience by selling merch or pre-roll ad revenue from YouTube.
Example of Vanity Influencer: David Dobrik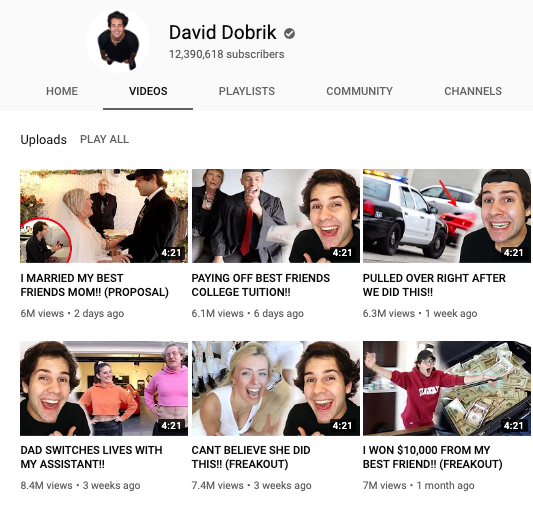 4. Risque Influencers
Risque Influencers tend to rely on sexually suggestive content with a low emphasis put on their personal beliefs and mostly focuses on looks.
Influencers in this niche can be used to promote a brand only if the intent of the brand is to align with the core reason people follow the influencer.
Examples of Risque Brands Using Influencers: Ignite uses mostly risque influencers because they know that their founder's core audience (Dan Bilzerian) likes swimsuit models. They leverage this understanding of their audience to coordinate influencers around the elusive cannabis industry.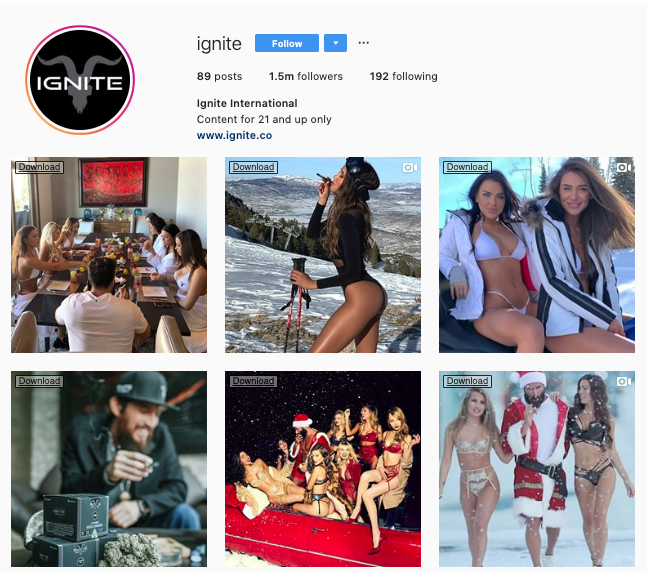 Bang Energy uses a wide range of both male and female swimsuit models to promote their enormous catalog of energy drinks that come in bright/vibrant colors.
Final Thoughts on How Choose Influencers for Your Brand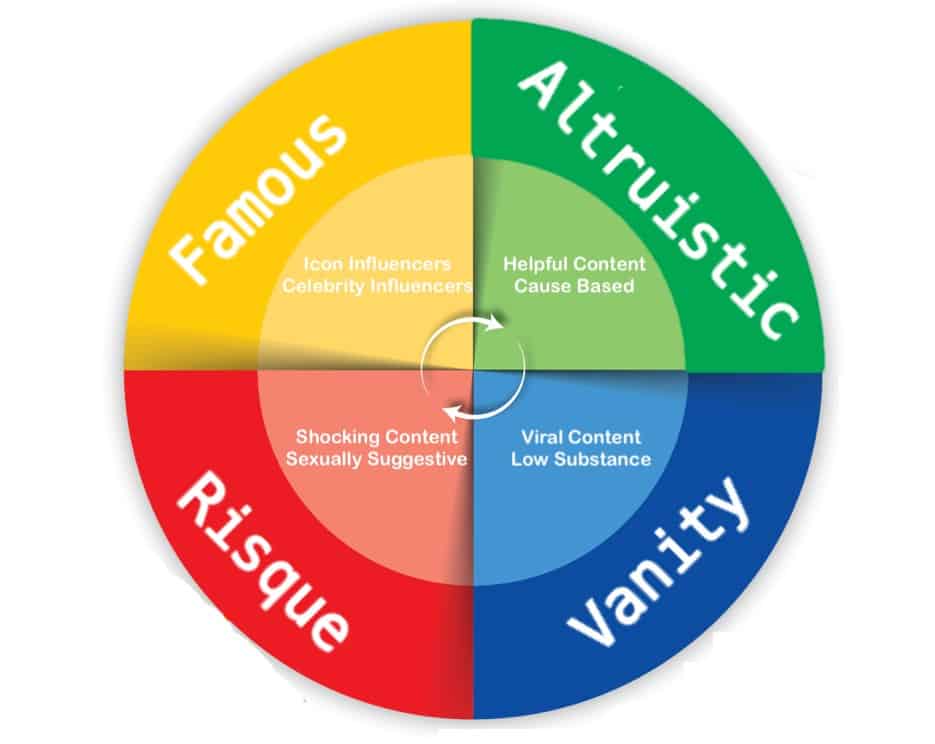 Sometimes influencers might fit into two or more quadrants. If that's the case, ensure that the primary quadrant the influencer falls into is the same as the one your brand wants to be associated with.
Want a 'done for you' influencer program? Click here!