Mastering Instagram Hashtags For Better Organic Results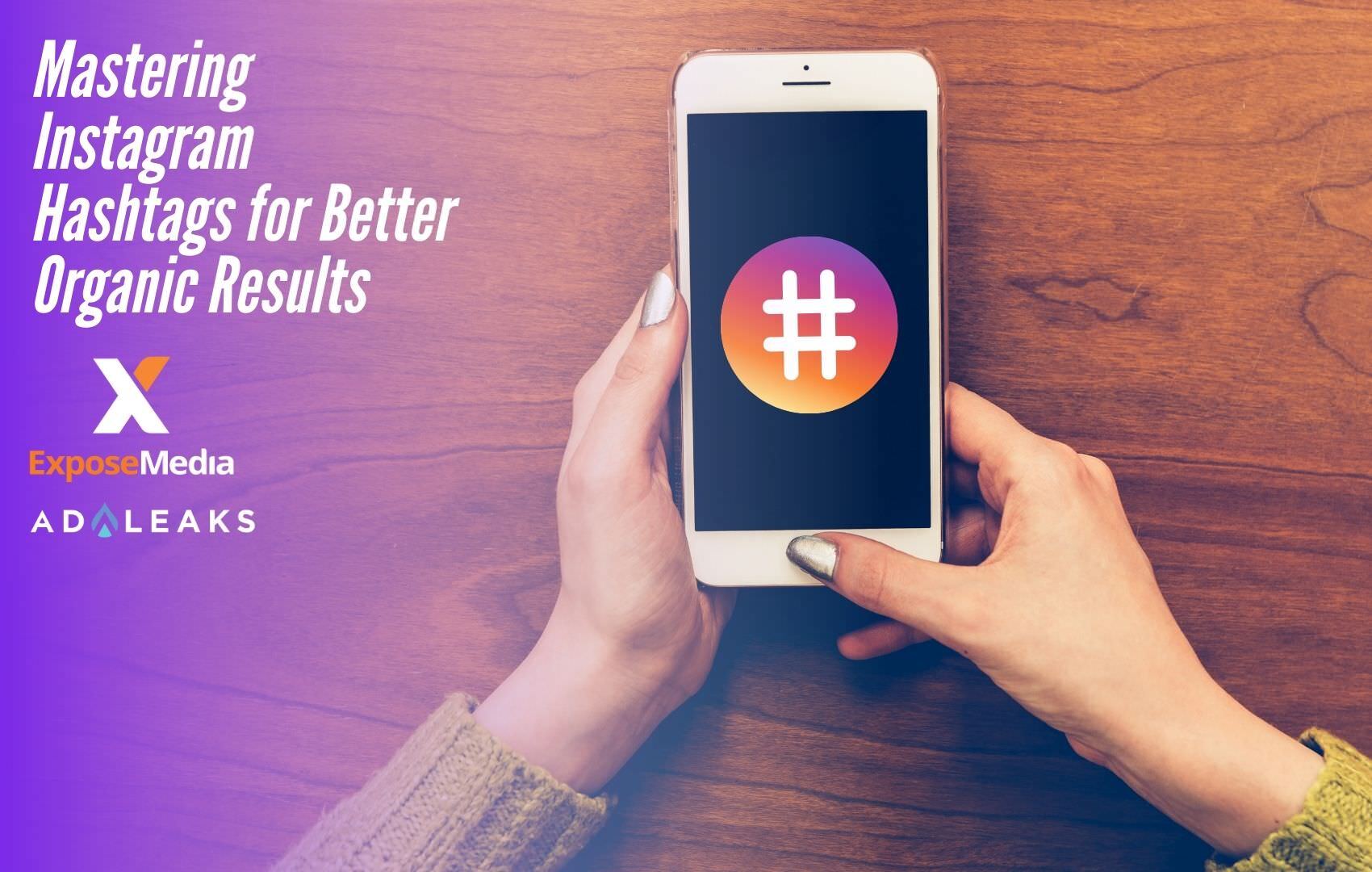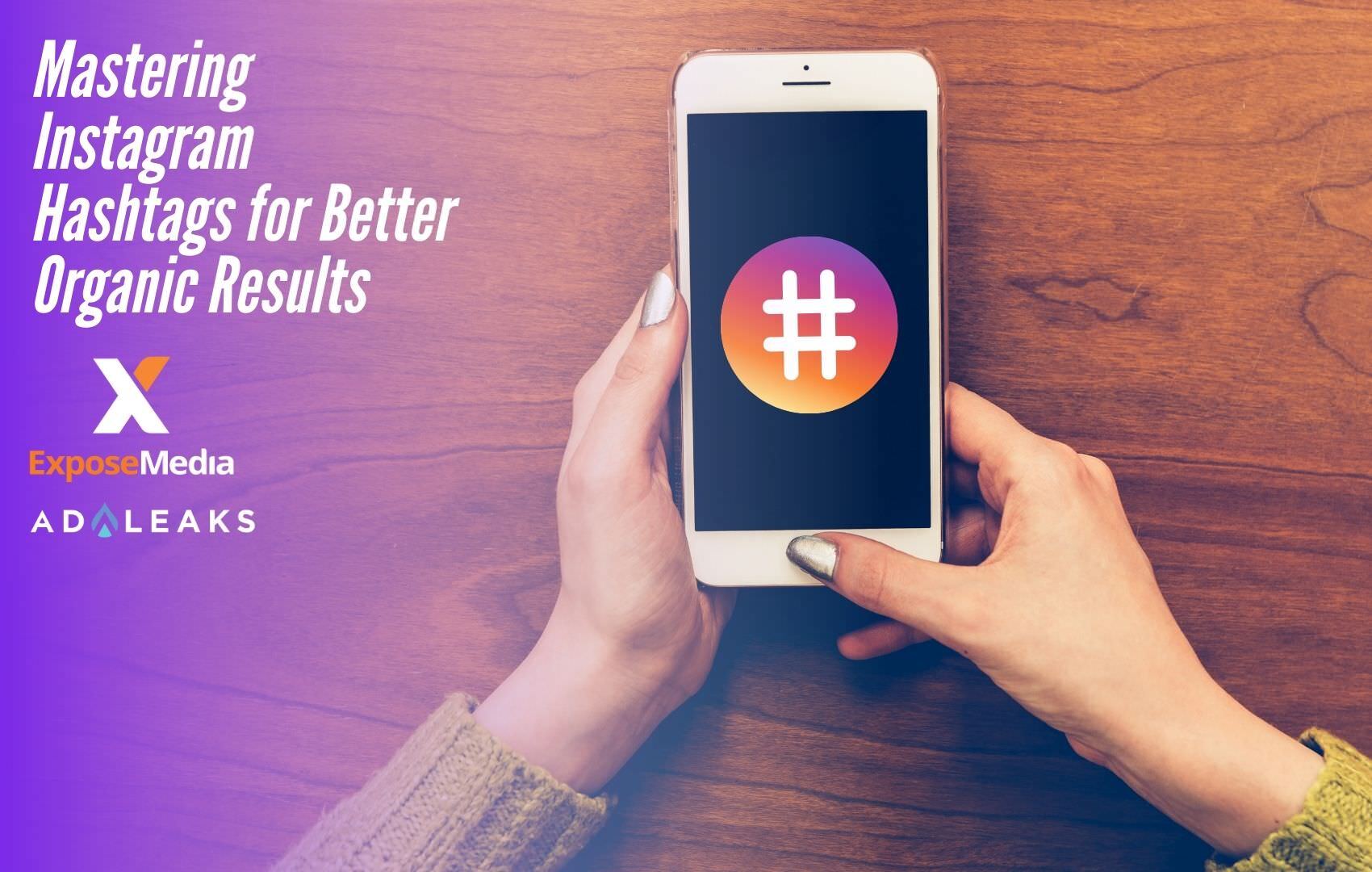 Mastering Instagram hashtags effectively puts the algorithm to work for you by telling the platform which audience to show your posts to.
Instagram's #1 goal is to keep people's eyes glued to the platform for as long as possible. For that to happen, they need to ensure they're serving users with content they want to see.
Instagram knows what users want by tracking everything they do on the platform. Who they follow and unfollow, how long they look at each image, what they search for, etc. All of this data informs which content gets placed on whose screen.
Hashtags are a way to categorize content effectively. Think of them as folders on your computer. Folders allow you to find exactly what you need quickly and efficiently (unless your desktop is an unruly clutter of files and screenshots).
Common Hashtag Mistakes
Here are a few common mistakes that marketers make with hashtags that can limit reach and engagement with your posts.
Hashtags That Are Too Competitive
Did you know that the most popular hashtag on Instagram is #love? It has more than 1.72 billion posts.
Imagine you're in a crowd of 1.7 billion people and you have to find one specific person. It's a serious case of a needle in a haystack.
When you publish a post in a hashtag group with over 1.6 billion other posts, it's pretty likely your target audience isn't going to find it, which completely defeats the purpose of using that hashtag in the first place.
Irrelevant Hashtags
The type of hashtags you use tells Instagram what type of content you are posting. That's why mastering Instagram hashtags means choosing hashtags that are relevant to your content.
If you post about your holiday to Rome and use the hashtag #beauty, you aren't going to get a lot of hits. And even if you do rank, you'll be reaching the wrong audience, and what's the point in that?
Specific hashtags effectively describe your content so you can reach the audience you want to reach.
Repetitive Hashtags
A little-known fact is that Instagram can penalize you for using the same hashtags over and over again. It's important to create variations of the hashtags you use. This has the added benefit of attracting a more diverse and possibly larger audience.
Hashtag Ranking
Ranking is imperative when it comes to understanding how hashtags can help you grow your Instagram account.
Let's say that your account has 10,000 followers. You post a quality piece of content and choose the hashtag #instagood (which has 1.1 million posts).
In the same hour, Kim Kardashian, who has 192,000,000 followers, post a selfie and also adds the hashtag #instagood.
Kim's post is pretty much guaranteed to appear in the #instagood hashtag group because she has a huge following and, as a result, will get a higher engagement.
Those engagement metrics, not the relative quality of the content, are why Kim's post will rank highly in that hashtag group while yours will slip by relatively unnoticed.
Think of hashtags like SEO, because that's essentially what they are. Just as you would include top-performing keywords that align with your content to optimize a blog post for Google searches, you can optimize your Instagram posts with the right hashtags.
And as with SEO keywords, some are going to work better for you than others. It's a good idea to do your research and figure out what those hashtags are.
6 Types of Hashtags
What? There are different types of hashtags? Please explain.
1. Banned Hashtags
These are hashtags considered inappropriate by Instagram and posts using them will be penalized. Using them might get your account shadowbanned, so it's best to avoid them. As of this writing, there are roughly 114,000 banned hashtags. A quick Google search will give you a list of common hashtags to avoid.
2. Branded Hashtags
You'll want to create one or more branded hashtags specifically for your account. Put this branded hashtag in your bio so when people click on it they can see brand-related content. Use it in all your posts.
Pro Tip: When you send products to customers, include a note or send an email asking them to post a photo with the products, tag you, and use your branded hashtag. And that, my friends, is how you get great user-generated content (UGC) on the 'gram.
3. Topic/Niche-Specific Hashtags
These are hashtags that consider specific topics usually related to your niche. If you are in the holiday blogging niche you could use tags like #winterholiday or #summergetaway.
Never underestimate the power of niche hashtags. When used well they can get you some serious engagement.
4. Audience-Specific Hashtags
These are hashtags used to describe or target a specific audience. Much like topic-based or niche hashtags, they are super-specific. If you want to target people who work in graphic design you could use hashtags like #designlife or #graphicdesignagency.
5. Location Hashtags
Location hashtags can be really useful when you want to reach people in a specific location. They are usually very specific hashtags and likely to be viewed by people who either live in the location or are traveling there.
Location hashtags are usually something like #newyorkcitylife or #laeats.
6. Product-Specific Hashtags
These could be the name of your product, or if you want to get really specific, the ingredients or items of a product. To get the best formula, try mixing all the above in your posts - as long as all of the hashtags are related to what you're posting about.
Using the right hashtags can increase engagement with your posts and attract the right followers -- potential customers.
If you're not using hashtags correctly, or at all, no one new is going to see your posts and you're making yourself less accessible to users.
Do Your Research
Spend plenty of time deep-diving into hashtag research to ensure you're using the best possible hashtags for your posts and brand.
Start mastering Instagram hashtags by looking at the ones your competitors, audience, and influencers in your industry are currently using.
Also, go to the explorer page and type a hashtag relevant to your niche in the search bar. Instagram will give you suggestions for related hashtags and tell you how many people are using each hashtag. Again, avoid really popular hashtags because the competition is too fierce.
Analytics
Understanding hashtag analytics is integral.
Look at your Instagram analytics to see how posts are performing. It's important to understand the data behind your hashtag strategy.
A variety of third-party tools can provide insights into your hashtag performance. There are three metrics you need to pay attention to, however, when selecting your hashtags.
1. Average Likes
The average amount of likes received by the posts that are ranked in the "Top Posts" section of the hashtag. Helps you see whether or not your post would be able to dominate the niche.
2. Competition Score
The number of people you'll be competing against within the hashtag. This helps you see how many posts yours will be in competition with in the hashtag.
3. Potential Reach
The number of people you're likely to reach if you rank within that hashtag. This helps you figure out which hashtags will provide the most bang for your buck.
Hashtag Strategy
Once your research is complete and you've created a branded hashtag, the next step is to develop an effective hashtag strategy for your content.
It's important to build up a library of hashtag options that you can pick and choose from when posting.
Our strategy for mastering Instagram hashtags includes three groups that cover all possible reach levels.
Ten hashtags that are easy to rank on, 10 that you might rank on, and 10 popular hashtags that are difficult to rank on (but your posts will skyrocket if you do).
Group 1 - 10 Hashtags
Easy to rank on / lower average likes than your content
Small media count (<100k)
Low competition level
Group 2 - 10 Hashtags
Possible to rank on / similar average likes than your content
Medium media count (<1m)
Medium competition level
Group 3 - 10 Hashtags
Hard to rank on / higher average likes than your content
Large media count (>1m)
High competition level
When you're putting together your hashtag groups, always include your branded hashtag as well.
Mastering Instagram Hashtags — Captions or Comments?
After testing this thousands of times, the trend appears to be that including hashtags in the actual post text performs better in terms of reach than hashtags in the first comment.
If you really don't like the look of Instagram hashtags in your post, however, you can still use the first comment and still get great reach.
It really comes down to metrics versus what you're comfortable with. Do you want your posts to look clean, or would you rather get a bit more reach with hashtags in the caption?
Also, software tools that track hashtag analytics cannot track hashtags in comments. So if you want to get data on how your hashtags are performing, you will need to use them in your post.