7 of The Best Search Engine Optimization Tips For Newbies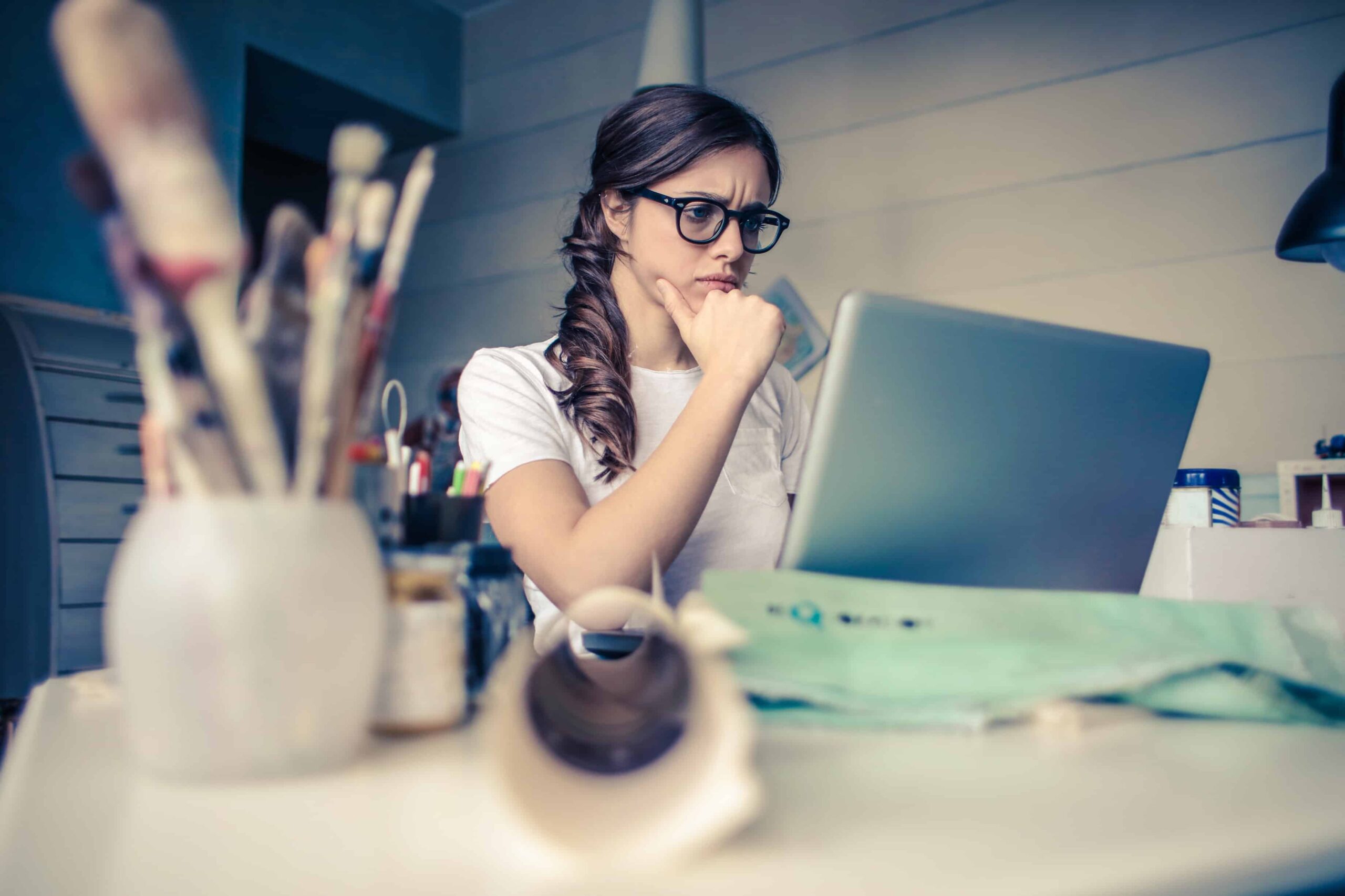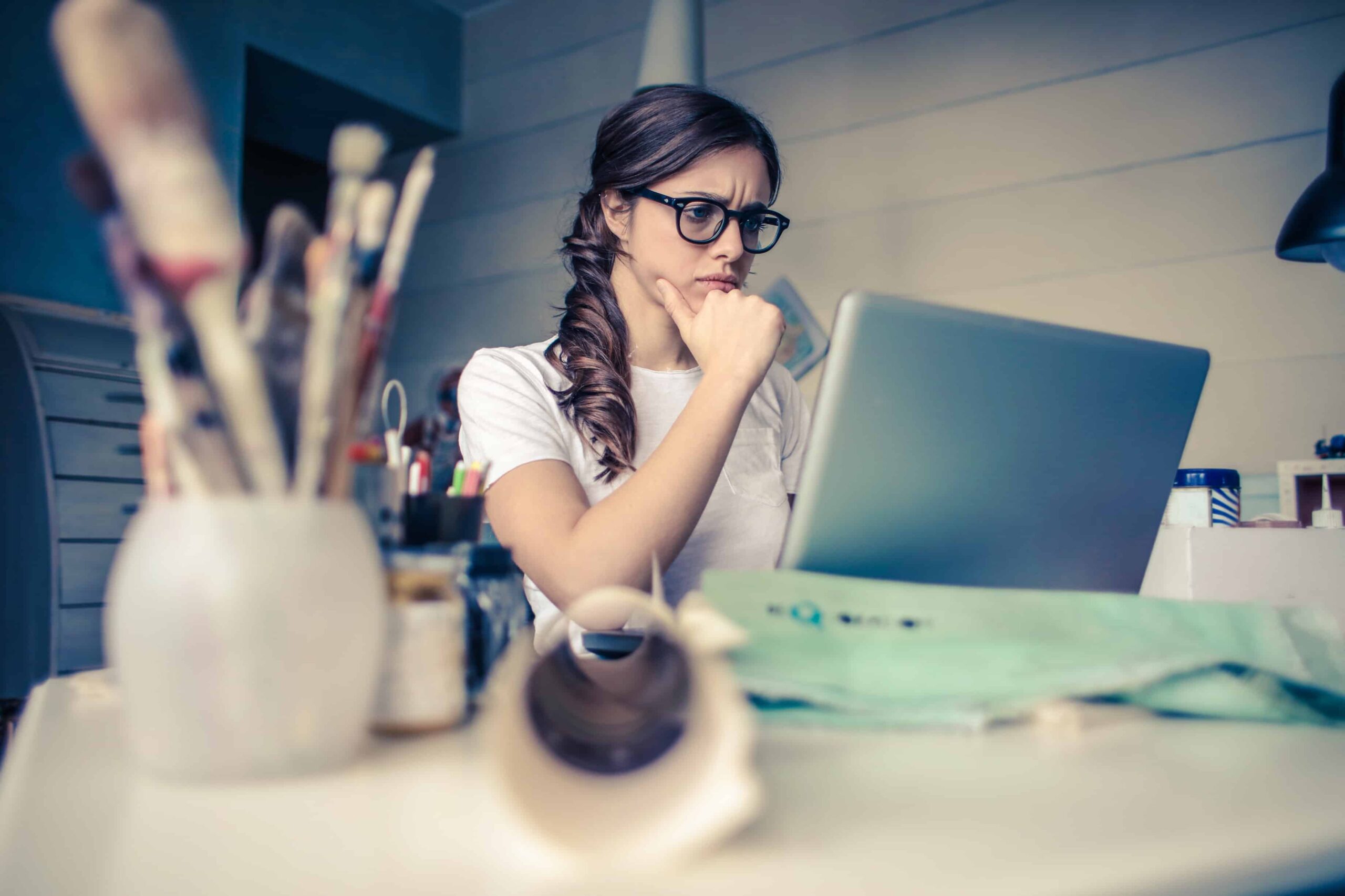 The state of the world in 2020 has internet usage levels higher than ever.
eCommerce is booming, grandmothers are videoconferencing, and just about everyone is online.
If you're one of the "everyone" trying to get noticed by Google, you'll need to put your best foot forward, which means optimizing your webpages for search engines.
And if you're playing catch-up with your website or need a refresher, here are 7 of the best search engine optimization tips for newbies.
1. Install an SEO Plugin
If you're trying to improve a webpage or website for better search engine rankings, you'll need the tools of the trade.
Most website platforms offer some type of SEO score or reporting as an add-on or extension. For WordPress websites, for example, the most common plugin of this kind is Yoast SEO, while Plug in SEO is popular for Shopify.
Starting with an SEO plugin on your website can give you an indication of what your existing SEO status is on each page. It can also help you prioritize easy fixes and give you a blueprint for creating new content that will be SEO-friendly.
2. A Keyword For Each Page
Once your SEO plugin is installed, you should have the ability to set a focus keyword for each page. Keywords are the backbone of search engine optimization. An optimized webpage will literally speak the same language as your potential visitors by using the words and phrases users are searching for to get to your site.
When you're adding a keyword to a page, don't overthink it. Use two to four words that describe the page topic, or the product name, or the most important phrase of your blog post title, to give a few examples.
Next, you'll want to make sure that your keyword appears multiple times throughout your on-page content. That includes headings, image tags, and meta descriptions (all of which we'll cover later).
3. Alt Tags On Images
When you upload an image to a webpage, your website has to process it. Certain steps have to take place so that the image appears properly on your page, and so search algorithms can recognize the content of the image itself.
Alt text is the copy that appears on a webpage if an image doesn't load. As HubSpot explains, alt text can help screen-reading tools describe images to visually impaired readers, and it allows search engines to better crawl and rank your website.
Adding alt text to your images can help with search engine optimization by "telling" Google and other search engines what your image is, and if you choose relevant images that also fold in your keyword, you'll be in even better shape.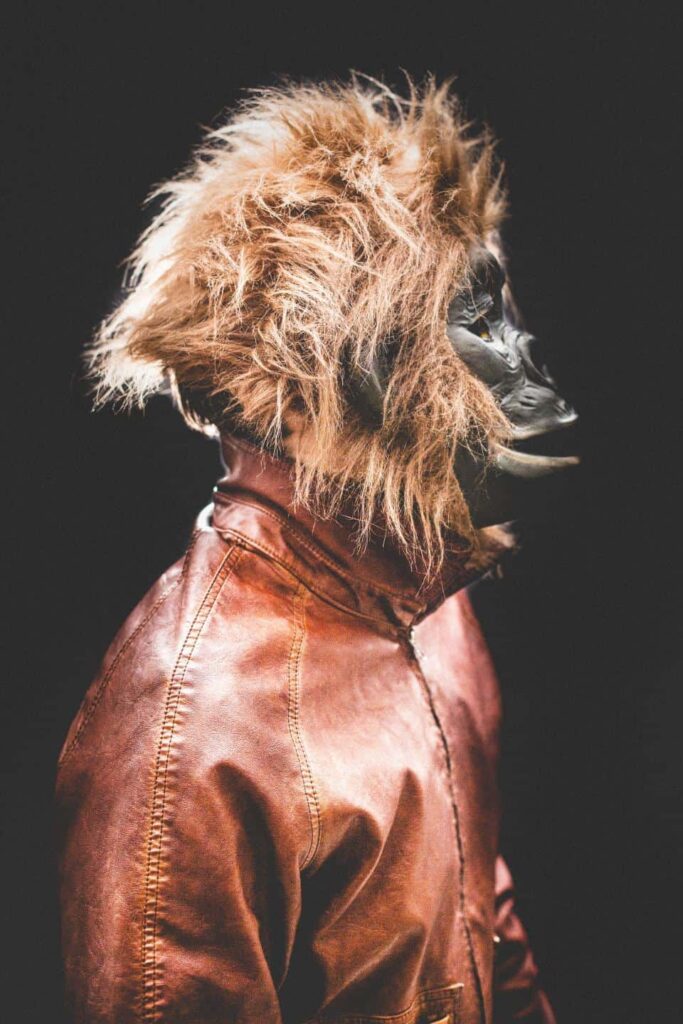 For example, the alt tag for this image says "monkey mask leather jacket portrait," which would be relevant in a blog post about… um… - image source
4. Proper Heading Hierarchy
When Google indexes a page to appear in future search results, one of the things it looks at is the on-page headings (H2s, H3s, etc.). Those headings indicate the topics of new sections and break up information to make the page more readable.
For these headings to help your search engine rankings, however, you need to use them in their proper order.
For example, the first heading you use on a page should always be an H2. That's because Google's algorithm reads the page title as an H1, and you shouldn't have more than one H1 on a page.
If you're putting subtopics beneath your H2, use an H3 heading. H4 headings can appear under H3s, and so on. For new topics, go back to the H2.
What you should avoid, and what will confuse Google's algorithm, is using headings out of order. If, for example, you start with an H4 at the top of the page and use an H2 three paragraphs later, the hierarchy of the page won't make sense, and your rankings may suffer.
5. Link Structure
Like headings, just about every webpage should have some links on it. And also like headings, there are some rules for adding links to your website in an SEO-friendly way.
External Links
First, if you're linking to a third-party site, always direct that link to open in a new tab or window. This is user experience 101.
The link you're providing can provide supplemental information or back up a claim you've made, but you don't want to send someone off your site forever for those factoids.
Opening third-party links in a new tab ensures that your reader or shopper can pick up where she left off on your page when she's done looking at what you linked to.
Internal Links
Next, unless you're making a highly-targeted landing page or squeeze page, you should have internal links, or links that go to other pages on your website, on your page too. You may want these links to open in a new tab or the same tab depending on the context.
For example, if you're citing one of your older blog posts in a new post, the old post should open in a new tab so your reader can return to the new blog after a quick detour.
If you're adding a "Contact Us!" link at the bottom of said blog post, however, that link should open in the same tab. The reader has already consumed your content and is ready for the next step, so keeping the blog open is redundant.
All that said, try to have at least a couple of external and internal links on your webpages. Building connections within your site and to the internet at large can boost your credibility and improve search rankings over time.
6. Meta Description
Another key step to optimizing a given webpage is to add a well-written meta description.
Meta descriptions are the snippets that summarize a page's content. On Google or another search engine results page, the meta description appears under the page title and URL.

Example of a meta description in Google search results.
The "meta" is usually just a sentence or two, but it's worth spending a few minutes to make sure yours is good.
If Google doesn't find a preset meta description for a page, it'll just pull content from the top of the page. Sometimes this works out alright, but more often than not, you'll get a mix of headings and code that looks like gobbledegook to a reader -- and they won't visit your page.
7. The Readability Test
Most of the search engine optimization tips we've covered so far are on the technical side, but this one is a bit more holistic.
If you're using Yoast or another SEO plugin to review your pages, you'll probably notice a "readability" score alongside your technical SEO score. These scores are calculated by an algorithm that considers factors like sentence and paragraph length, passive voice, redundant text, and so on.
Blog posts, detail-rich product pages, and technical how-to's in particular can suffer from poor readability, which can negatively impact search rankings.
Also, and just as importantly, poor readability can make a page difficult for a reader to get through. And given today's short attention spans, that can increase a page's bounce rate and decrease engagement.
Free extensions like Grammarly and websites like Hemingway Editor can help you craft shorter, simpler, and error-free text, even if writing isn't your thing. And again, don't forget about the human element. Your average webpage visitor will stay longer if your content is easy to consume.
Search Engine Optimization Tips Don't Stop Here
If you're in business online, SEO shouldn't just be something you check in on from time to time. It should be baked into your marketing strategies, your blog posts, your videos, your product descriptions, and all the other content you produce.
These search engine optimization tips aren't comprehensive, but they're a great place to start if you're looking for one.
Looking for more advanced digital marketing strategies and content to boost your ad campaigns? Join AdLeaks now!