Optimize Your Mobile Landing Page To Boost Sales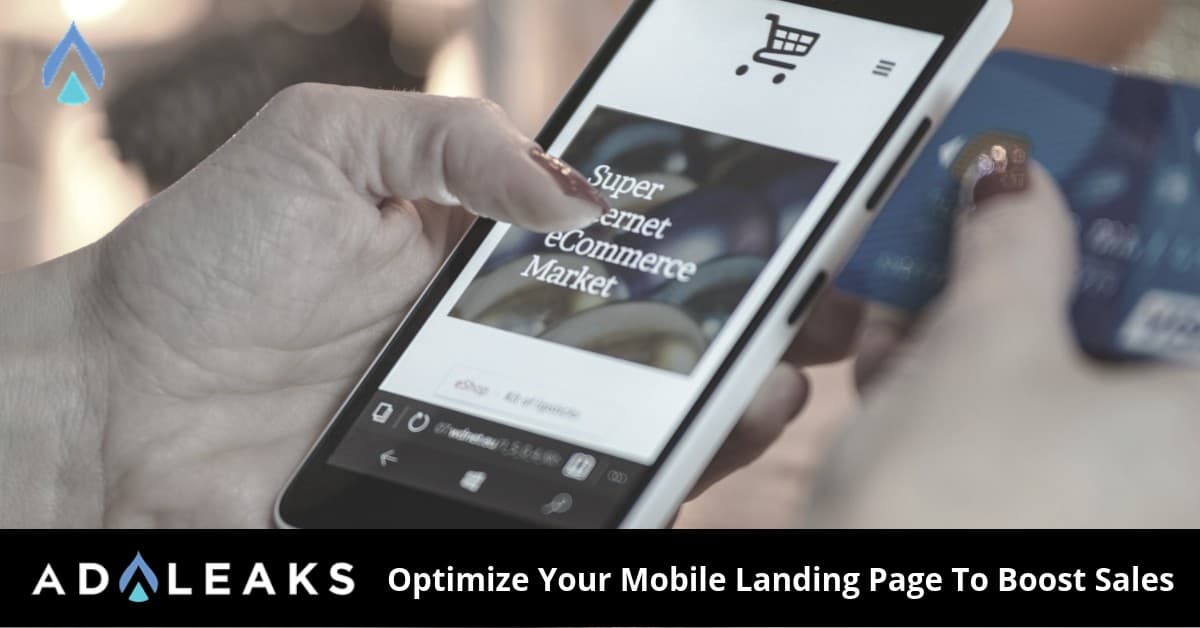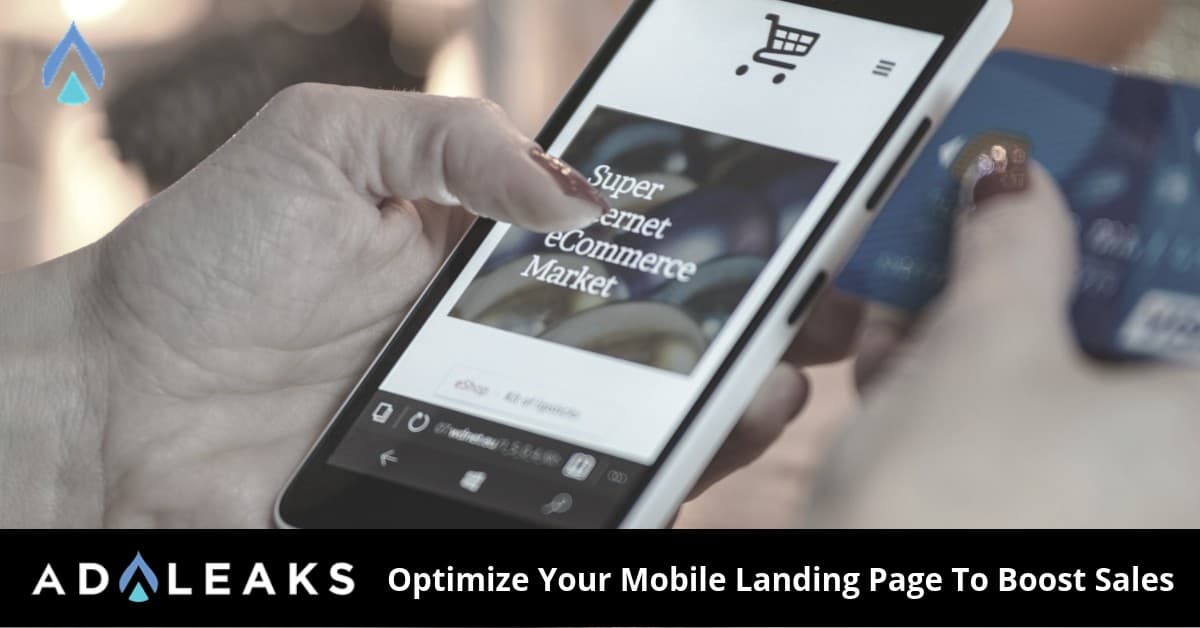 51% of shoppers say they use mobile devices to find new brands and products. Knowing this, it is essential that you have a mobile-friendly site for your customers to visit. Check out these tips on how to optimize your mobile landing page to increase conversions and drive sales.
Creating a user-friendly experience for customers on their phones will boost satisfaction, increase conversions, and step up your sales. In a study, Adobe found that companies with mobile-friendly sites triple their chances of increasing mobile conversion rates to 5% or higher. More and more companies are taking steps toward investing and advancing in optimization. Are you on board yet? If not, it's time to consider this investment and we'll help you get started.
Tips and tools
First, take into consideration what a customer is expecting to see when they click on your ad. Your ad and landing page need to be cohesive and make sense. Sales, price and creative should all be consistent. For example, if someone clicks on your ad that has a coupon, the landing page should show them that the coupon has been applied or activated.
Next, know the power of Call To Action buttons. You want to highlight your CTA on the landing page without bugging the user. If you're finding that your CTA button is not being utilized or seen, try changing the color and font so it contrasts against the background of your site. Utilize your CTA to build your email list, create customer accounts and streamline your follow-up process.
Also, think about what you want your customers to see when they end up on your site. When it comes to mobile, less is more. The most effective mobile sites include a few capturing images, clear copy and clear CTA buttons. Remember to adjust your layout to work with the thumb by including larger buttons, shorter forms, and larger copy.
Create a seamless experience. Having a simpler landing page will decrease loading time. Having loading delays can cause users to leave before even seeing your site, so test your mobile page speed on multiple internet connections. On mobile, users tend to view fewer items before making a purchase than on their computer, giving you less time to impress the customer so make every second count.
Last, give multiple checkout payment options. Include different payment methods such as Venmo, Paypal, Apple Pay or Amazon Pay. Customers are more likely to follow through with checkout if they don't have to dig out their wallet to get their credit card number.
In Conclusion
Create a mobile user experience that is going to leave the customer feeling taken care of and excited to purchase from you. Incorporating these tips and tricks will lead to increased time on site and a boost in sales.
Happy Hunting!