Get Your Digital Marketing & eCommerce In Order With These 7 Organizational Tools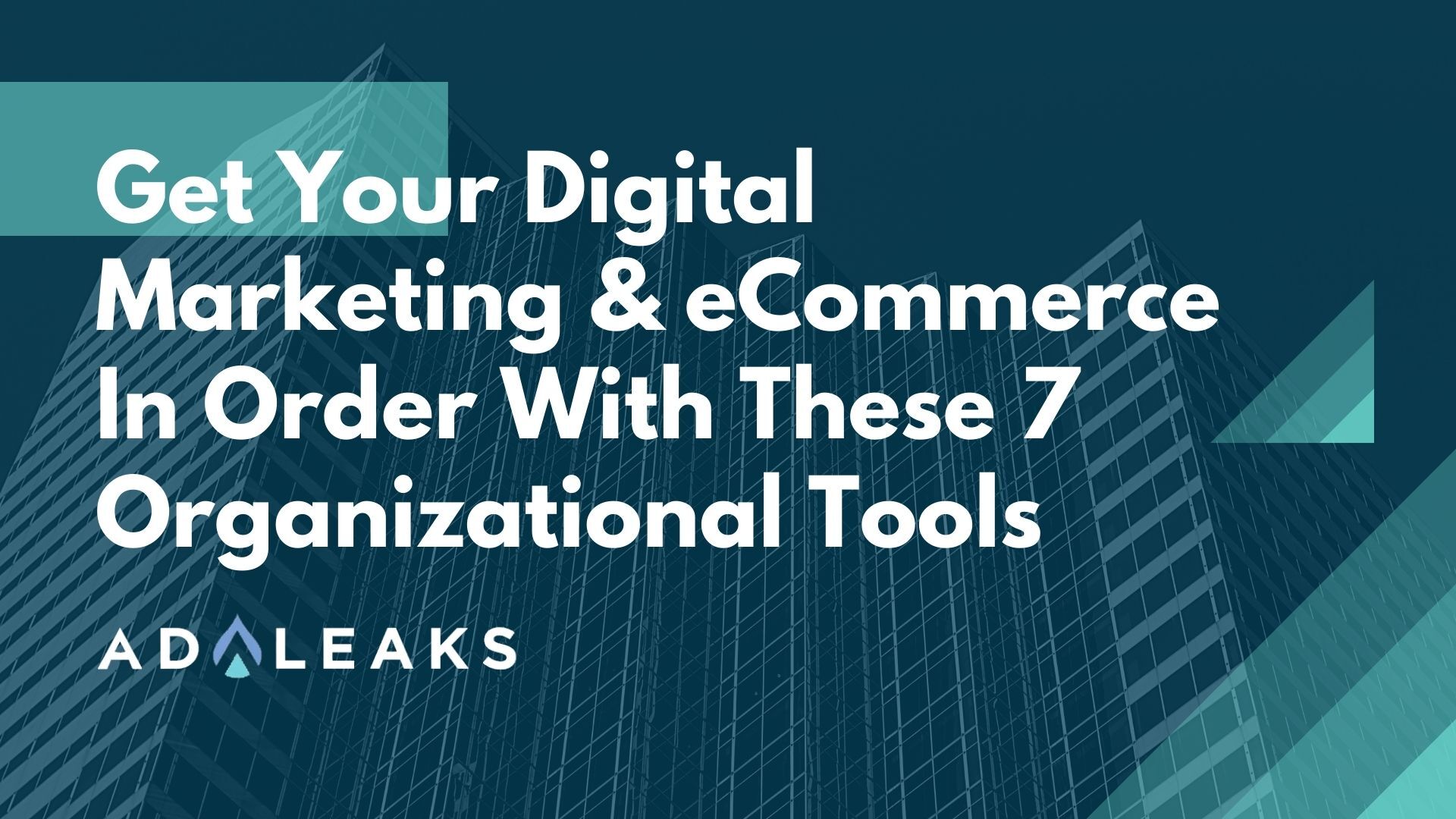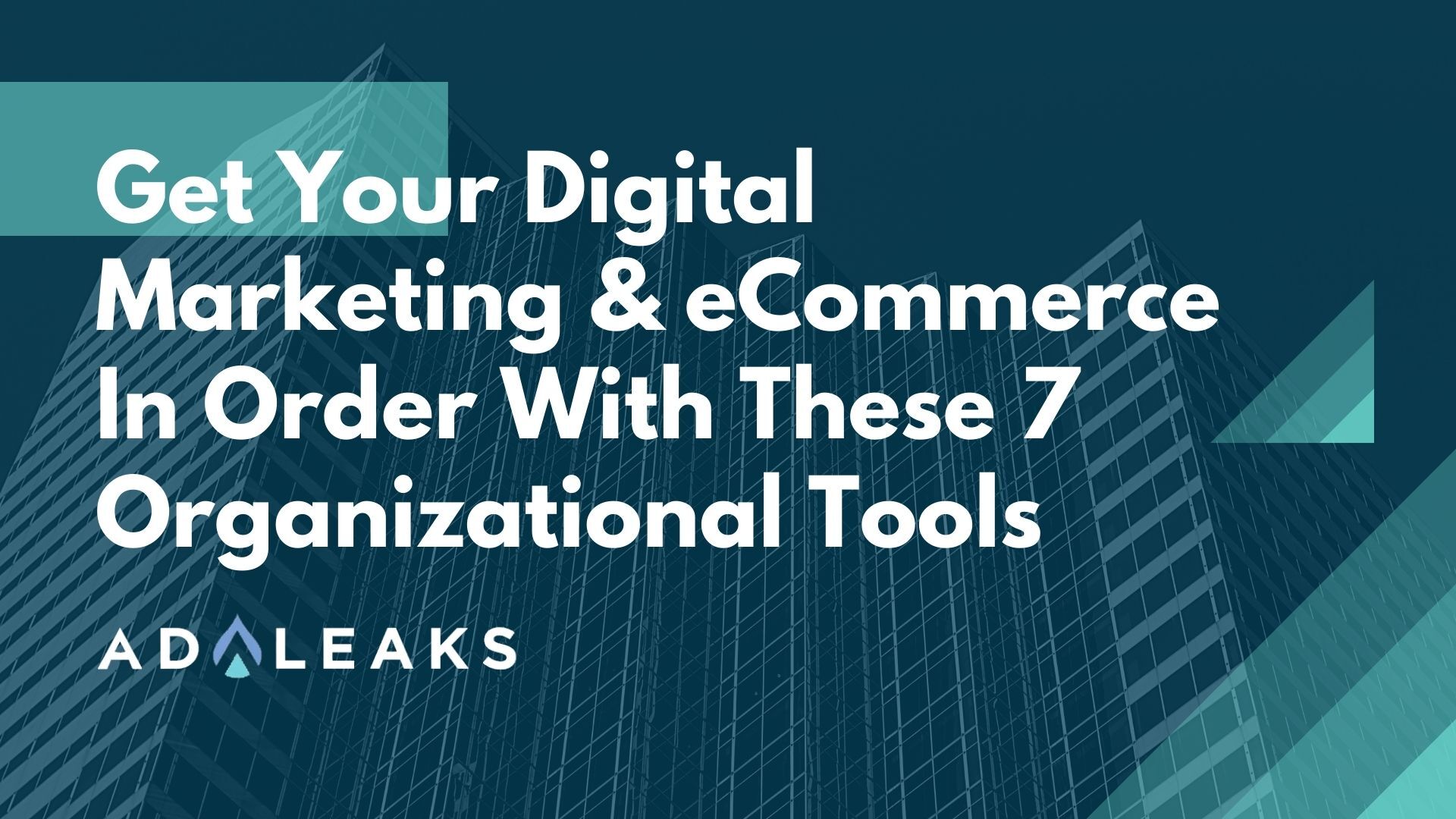 According to one dictionary, the definition of "organization" refers to "the act of putting things into a logical order or the act of taking an efficient and orderly approach to tasks".
We could all do with a bit more logic and order, but that's especially true for eCommerce operations that are looking to scale. We've collected 7 organizational tools to help you do just that — get more organized and see where your value and profits are coming from.
1. Gorgias
Gorgias is a customer service help desk for eCommerce. Gorgias helps turn visitors into customers by making it easy to engage with users on ads and posts and other ways.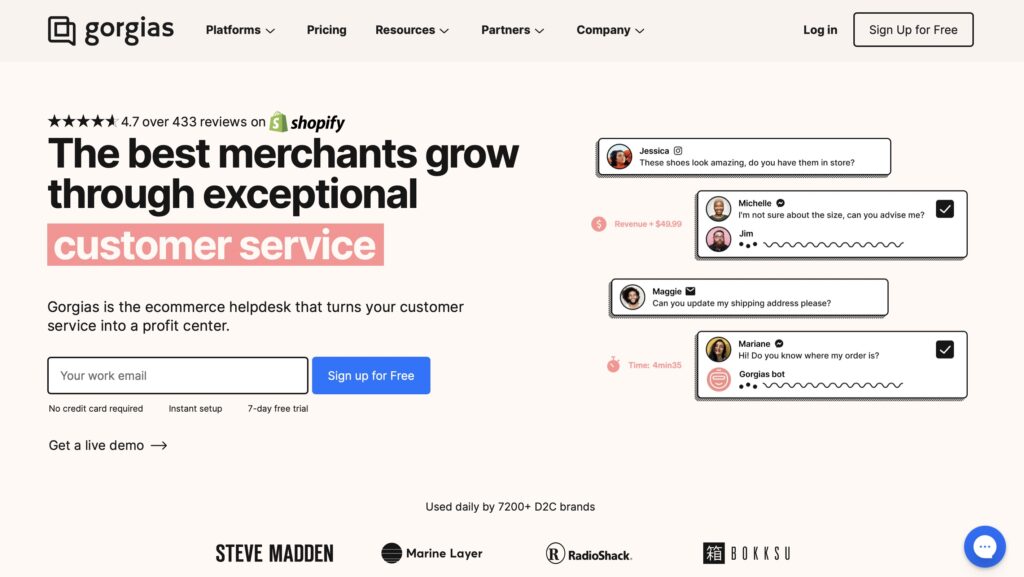 How Does it Work?
Gorgias allows you to:
Centralize all support tickets to one place
See all the customer data while conversing with them
Automate customer support
Why is Gorgias Special?
Gorgias can be integrated with various platforms, including Shopify, Magento, and now BigCommerce, plus other integrations
More than 7,200 eCommerce brands use Gorgias as well as D2C. Top clients include Steven Madden and RadioShack
Prices start at $60/month to $750/month, with custom options too 
2. ClickUp
ClickUp can be used for a whole plethora of different tasks. From development to project management, and from marketing to sales. This fully customizable productivity software will help anyone, anywhere get organized.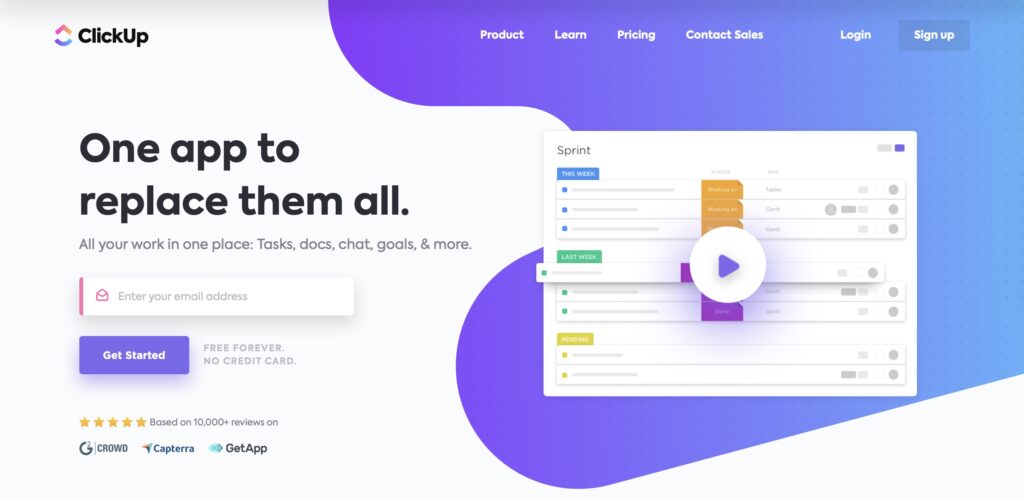 How Do They Help?
ClickUp task management, trackable goals, a calendar, an inbox, and much more
There is an 'everything view' or bird's eye view option
Allows for easy collaboration and integration
Provide extensive learning support
3. Growave
If Shopify is your game, Growave is for you. It is an all-in-one marketing platform. Prices start at $19/month and go to $99/month for big orders and Klaviyo integration.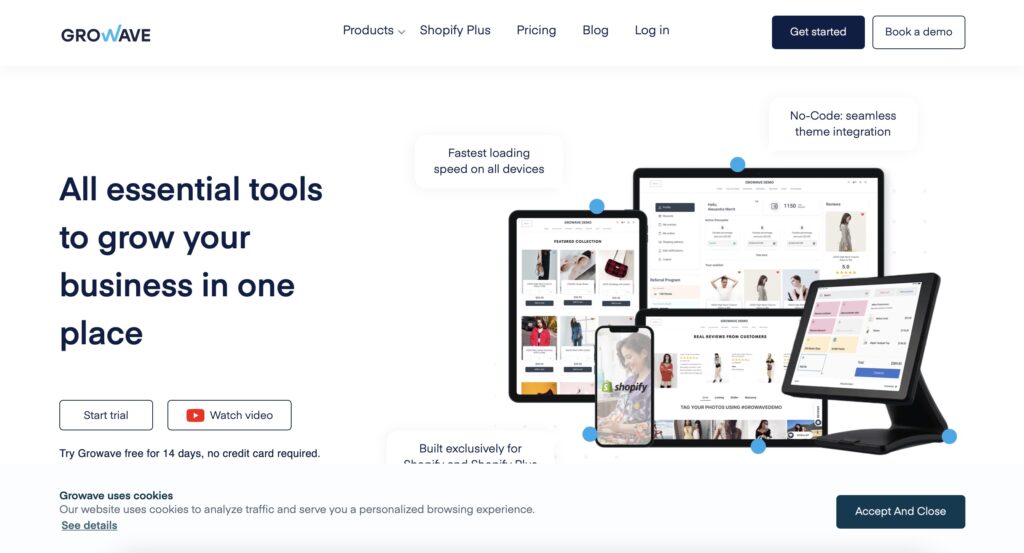 What Does it Do?
This platform has multiple tools to help you improve your marketing:
Collect and showcase reviews
Increase LTV with loyalty and rewards programs
Give customers personalised reminders and allow them to create wishlists
Use Instagram and UGC to boost sales
Condense many apps down to just Growave
Automation
4. Monday
Monday is a collaborative space for teams to plan, organise and track everything. It has a free option, $10 and $16/month options, as well as an enterprise option.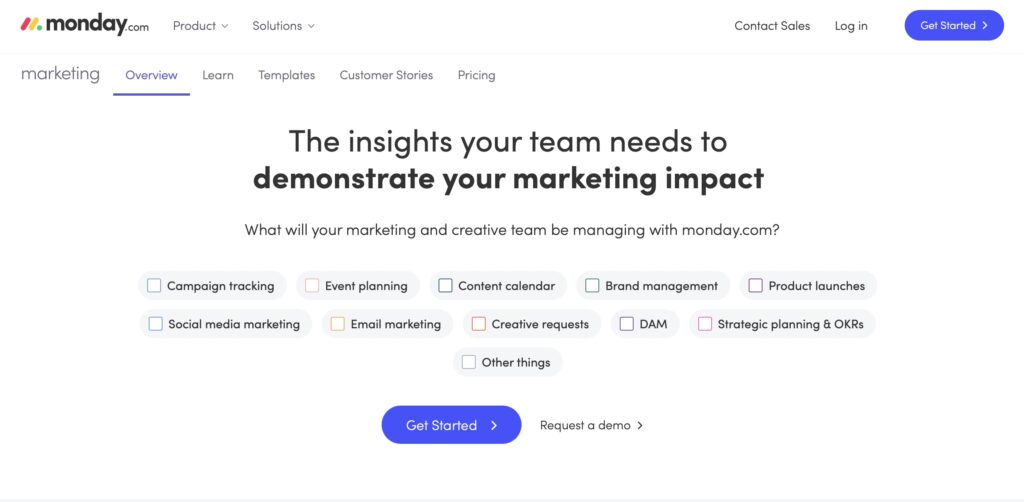 Features
Campaign tracking
Event planning
Content calendar
Brand management
Product launches
Social media marketing
Creative requests
DAM
Strategic planning & OKRs
5. Post Planner
With Post Planner, you can schedule content across multiple social channels with bulk uploading or queue up high-performance content to recycle.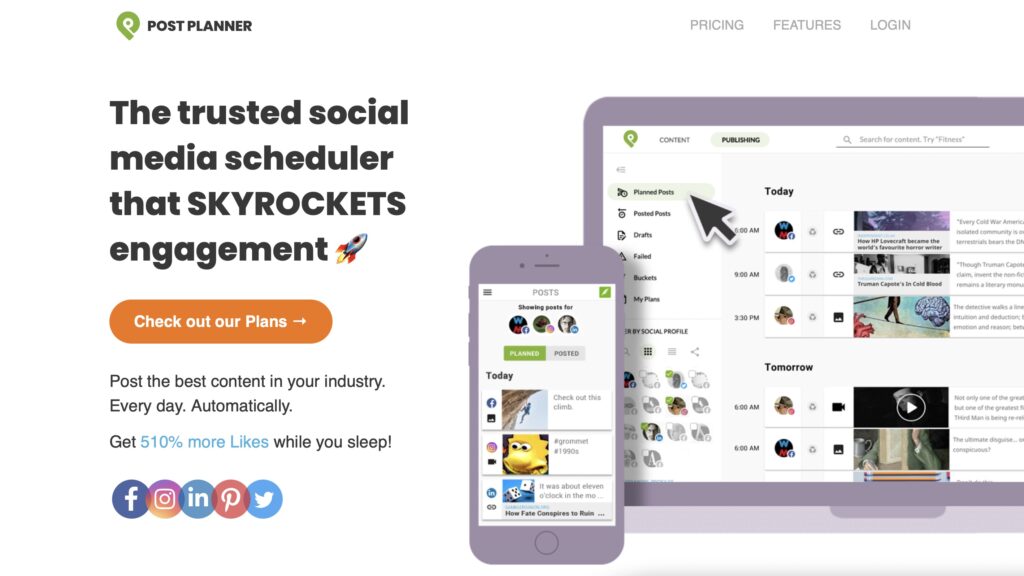 How It Works & Key Features
Automate posting
Boost reach
Create tailor-made, optimized content
Organize your media
Post to five social networks
Create a posting calendar
Get notified when your brand is mentioned
Get access to thousands of quotes and questions
6. Shift
Shift is an organizational tool that you can use to streamline your apps, accounts, and workflows.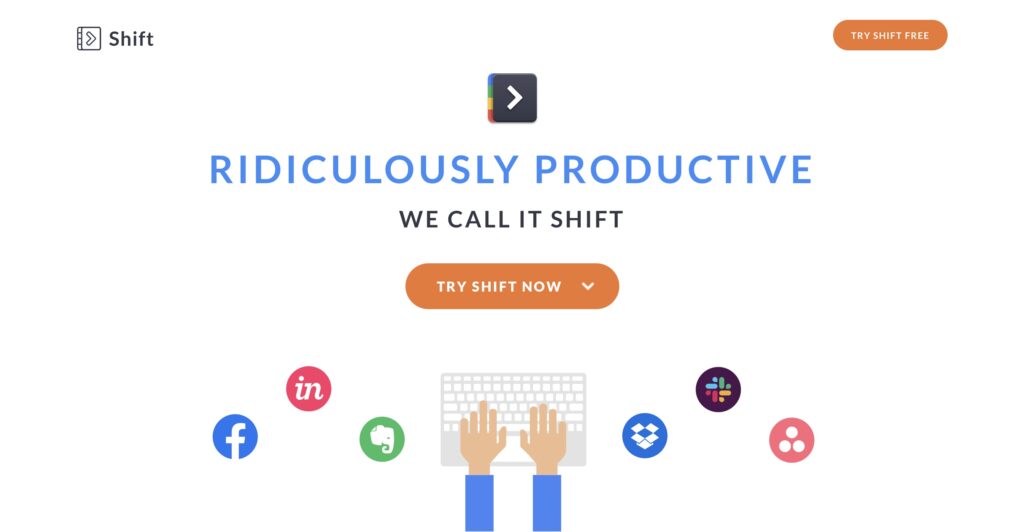 What are the Key Features?
Manage multiple accounts and apps with just one click
Customize and sync notifications
Works on various platforms
All on one platform
7. Basecamp
Basecamp is the all-in-one toolkit for remote working. It helps to get everything organized in one place.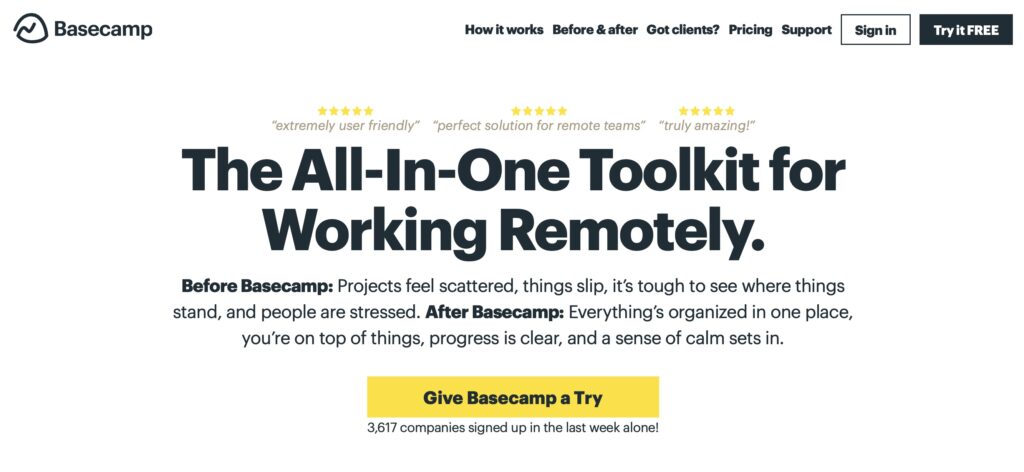 Key Features
A message board
Todos
Scheduling
Automatic check-ins
Group chat
Docs and files
Can be integrated with third-party tools
Final Thoughts on Organizational Tools for Digital Marketers
Having all the digital marketing knowledge in the world may not be any good if your setup is chaotic and disorderly.
Decide what is best for you, your operation, and your team and get using it quickly to improve efficiency and productivity. 
NOTE: This post contains affiliate links. AdLeaks earns a commission from purchases made through affiliate links on our site.
To take advantage of more deals and get exclusive digital marketing secrets, click here to Join AdLeaks now!