Pinterest Ads: What are they, why you should use them
Pinterest is well on its way to being just as practical as Facebook, Instagram, and Twitter when it comes to ad placement among advertisers. In just one year, Pinterest has gained 50 million monthly users, bringing them to 150 million in 2016. This year they have hit 300 million monthly users. This makes it a gold mine for advertising, and that's why we are talking about Pinterest ads today.
All of these users are conducting searches, saving, and repinning Pins, all while being introduced to new brands. While other media giants do have Pinterest beat on total monthly users, it is shown that Pinners are 47% more likely to be introduced to new brands vs. people on other social media platforms.  That alone should convince you to use Pinterest as an advertising tool. If not, then I am sure the rest of this article will change your mind.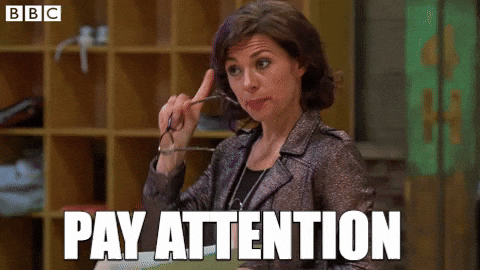 What is Pinterest Advertising?
Pinterest advertising is a pay-for-placement system that now allows brands to reach 300 million monthly users on Pinterest today. Pinterest Ads contain a picture, a caption, and a link. They are displayed on Pinner's home feeds, like this:
Why Should you Advertise on Pinterest?
Pinterest operates a bit differently than other popular social media platforms. Most users aren't using the platform to broadcast content to their followers. Pinterest is used to save valuable ideas, products, and content for a later time. It is a network where people look for inspiration and the whole idea is to seek out new ideas and products to buy! 
Pinterest is the perfect tool for businesses selling products or content. 93% of users plan purchases with Pinterest, and 87% purchase because of something they saw on the platform. 
Content is displayed a little differently compared to other social media platforms. On Pinterest, users can view pins in many different ways:
Visiting your profile

Searching for a relevant keyword

In relevant categories

On their home feed if they follow you or if your pins are relevant to their interests
Another great thing about Pinterest ads is that if someone saves a promoted pin, others will see it in their feed as well. This naturally encourages engagement and drives additional sales. Even better, while paid ads campaigns end, your promoted pin lasts forever. Meaning, your ads will appear in front of users… for-ev-er!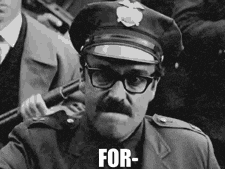 Tips and Best Practices
Consider your target audience
Demographics are your friend! Pinterest gives you resources like language, location, device, and gender to tailor your campaign according to your projected audience to increase its chances of success.
Use high quality, non-pixelated images to convey your product, idea, or service. Pinterest is a visual image-focused platform. Your business won't be taken seriously if it is being represented with a low-quality, blurry image. 
PRO TIP: make your ads taller than they are wide, this is an easy way to grab user's attention. Wonderbly does this with their tall pink pin seen here:
Add more dynamic and context to your pins. This will drive users to your post-click landing page or website. These pins also link with your site to provide pinners with the most accurate info. For example, if one of your products goes on sale, the pin will reflect the new price. 
There are 6 different types of 'rich pins' for businesses:
Product pins-

include pricing, availability, and purchasing details.

Recipe Pins-

display required ingredients, serving information, and cooking times.

Article Pins-

feature an article title, description, date of publication, and author.

Place pins-

include a map, address, and phone number (ideal for local businesses).

Movie pins

– display ratings, prominent actors' names, and reviews.

App pins

– feature install buttons (currently available to iOS apps only).
You guessed it! Just like the other social media platforms out there, posting on Pinterest at peak times will get your content to reach more users. According to CoSchedule, here are the best times to post on Pinterest:
Saturdays 8-11 PM

Fridays at 3 PM

8–11 PM, with a 9 PM peak time, daily

2-4 AM and PM, daily

1-3 PM, daily
PRO TIP: Only post once per hour. Usually, only one post per hour will show up in a certain category. 
No matter WHAT you are advertising, or WHERE you are advertising, it is important to include a call to action to encourage your audience to take the next step. Just adding, "Sign up," "Learn more," or "Visit site" can increase conversion by up to 80%.
Here is an example of a Pinterest ad that uses text overlay to convey a CTA:
A Pinterest post-click landing page is a standalone page that visitors land on after clicking an ad from Pinterest. This type of page uses elements like images, testimonials, and persuasive copy. This dedicated page is the best place for users to "land" after clicking your pin, and will significantly help convert prospects into leads. 
The NEW Pinterest Taste Graph
In September of 2017 Pinterest unveiled a new remarkable digital marketing personalization technology: The Pinterest Taste Graph. By understanding people's evolving tastes, preferences, and interests, the Pinterest Taste Graph connects the millions of people on Pinterest to hundreds of billions of fresh ideas that are just right for them.
Pinterest product manager, John Milinovich, explains this kind of niche targeting will provide advertisers with more options, and therefore allow businesses to create better-performing, cheaper ads that target the right people.
Many advertisers have already seen up to 50% increases in their click-through rates, and up to 20% decreases in their pay-per-click rates since this new tech has rolled out!
Drive More Traffic
To wrap it up, remember that Pinterest can be a very effective way to increase brand awareness and engagement, drive traffic, and boost sales. Advertising with Promoted Pins isn't the only step you need to take, though. Setting up Pinterest post-click landing pages is just as important to your marketing success because they are specifically designed for converting traffic from Pinterest ads.
If you want more advanced, in-depth tips and methods from myself and other experts, join our premium group at www.joinadleaks.com.