Growing Your Social Media Following
Social media is now a big part of our lives. We use it every single day for a wide variety of reasons; to find out information about someone you like, to converse with people, to read the latest gossip about our favorite celebrities, to buy stuff and sell some, you name it. We are members of the digital marketing community and we all have a way of executing our social media presence differently.
The first thing you want to do is to take advantage of the popularity of social media and mark your own existence. The question is, where do you start? Here are our tips to grow your social media following.
One word: Connect
Users don't usually associate themselves to something or someone they don't relate to. The first step is all about connection. You engage with people by connecting to them on a personal level.
Take Kylie Cosmetics, for example. Kylie Jenner's strategy is to post photos of the upcoming batch of lip kits on Instagram and then goes on to use catchy Snapchat videos of her switching the shades. As a viewer, you wouldn't even realize that what you're looking at actually not a quirky Snapchat story, but an ad.
A little tweaking goes a long way
You have to have your edge over other competing businesses; something unique. The key is to improve your content. Give out better content while staying true to your brand and your goals.
Tips: When in doubt, use visuals. The possibilities are endless when it comes to your ad creative. You can run a photo, carousel or video ad. You can include your custom copy and designs. When ending a post, always use a call to action. Like other digital ads, you'll want to include a CTA button to navigate people to your landing page. In addition to that, Facebook allows other CTA buttons such as Book Now, Contact Us, Apply Now, Download, Sign Up and Learn More. Use your CTA to build your email list, create customer accounts and streamline your retargeting process.
Are you interacting well?
If there's one thing that's outstanding about social media, its the ability to reach people immediately, regardless of distance or time. As a businessman, you'd want to make the most out of this characteristic; to share updates or literally anything you'd want to say. One way is through live interaction.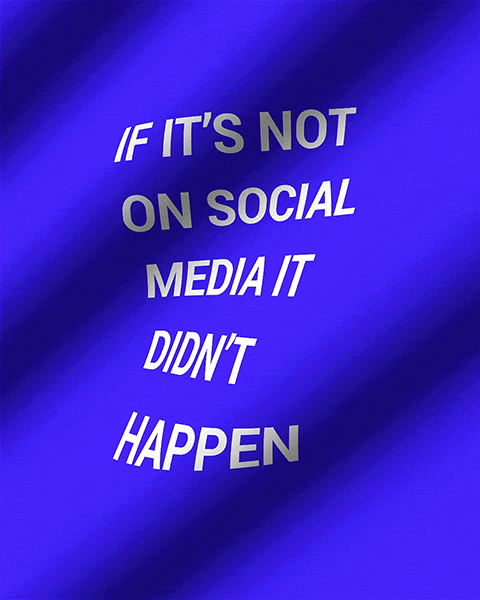 Say you're marketing for an ecomm store. You can use a 2-minute live video to show inventory and a variety of products for sale. If you're selling homes, you can do a live 30-minute question and answer video regarding your company and current homes on the market. 
It doesn't matter if they're short or long, what's important is the fact that you are interacting. This is a compelling way not only to strengthen existing relationships but also to establish new ones.
Attention! Consistency Is Key
It is 2019 and attention spans are shorter than ever before. As attention spans get shorter, content gets shorter too. The trick here is to always stay relevant, To have something on trend, to BE something on trend. Post regularly and maintain a constant presence, stay active and consistent. Whether that be through Instagram stories, replying to Facebook comments, or retweeting fun tweets. Engagement and social proof are everything.
Influence The Influencers
One power move to promote your products is through PR Boxes. Brands, whenever they release something big, send out samples to online influencers, in return for them to post reviews of the product. Quite a move, as it will promote your newly released product and boost your image as a provider.
The Art Of Owning Up To Your Mistakes
Accountability is huge. There is no such thing as perfection, even in the world of business where there should be no room for mistakes, there will always be one. And most of the time, what people give attention to is not what you've done wrong, it's how you react to it.
When damage is done, you don't fix it by leaving it and pretending it never happened. Instead, you acknowledge what went wrong, do something about it, and make sure it never happens again.  
You've Got This
Go all in! Commit to your brand, social accounts, and your followers. Create consistent content and engage with users. If you follow these tips, you'll do more than just grow your fanbase. You'll end up with an increase in sales revenue and cash in the bank.