Facebook announcements made known during F8 conference
The F8 conference is an annual conference held by Facebook meant for developers and entrepreneurs who work with the company. The 2019 F8 conference was held April 30 – May 1, 2019, at the McEnery Convention Center in San Jose, CA. Mark Zuckerberg stated its overwhelming theme: "The future is private."
If you can recall, Facebook was plagued with privacy issues in 2018. So this year, Facebook recovered with updates for Instagram, Facebook Messenger, and Facebook's core service.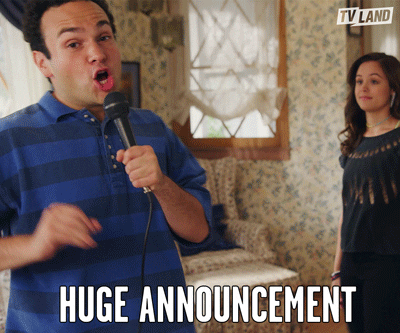 What's new? Well, here we go:
1) New Design for Facebook Groups and Events
The new design will highlight groups and events. So instead of seeing a generalized feed from friends, expect a tab that stands out featuring the groups where you've joined. Additionally, group interaction options will show up while you're browsing other parts of Facebook. This latest design is anticipated to help users expand their social circle. Therefore, it comes with a new feature – Meet New Friends. It connects strangers who have something in common – like a school or workplace. Furthermore, events near you will be easier to find. Android and iOS apps can get the update right away, however, the desktop site will follow in a few months.
2) Instagram to the Next Level
Instagram is known as a friendly place with competitive performance. So, Facebook thought of a way to offer more. Instagram now offers "Create Mode". This new feature can enable you to share beyond the traditional image and video. Now you can share content like quizzes. Moreover, buying products within the app is now open to artists, athletes and other creators aside from big companies.
Meanwhile, Instagram is experimenting with a system to hide the number of likes. So that instead of focusing on how many likes you get, you focus on the content you shared. The experiment is running across Canada, which consequently will be available worldwide if proven effective. What are your thoughts on this change?
How are you liking the updates so far? There's more…
3) Facebook Messenger will Focus More on "Close Friends"
Messenger is releasing a huge change in general. First, you can set status messages or share photos with people you trust. This will potentially make it easier for you to arrange offline hangout sessions. Also, the iOS app is redesigned to be under 30MB in size – about 20% of the current size. Lastly, no need to bookmark the tab anymore because Facebook will launch a Messenger desktop app for Mac and PC later this year.
4) Oculus Rift S and Oculus Quest: Available for Purchase Starting May 21
The Oculus Quest and Oculus Rift S are the latest VR headsets developed by Facebook. The Quest is a self-contained console aimed at a mass market. It is known for its excellent performance despite its limitation and its expensiveness. The Rift S is an incremental upgrade to the 2016 Oculus Rift. It adds inside-out tracking with a new design. Both cost $399 and are available for shipping on May 21st in 22 countries.
5) Facebook Expands its Dating Service
Last year, Facebook introduced a dating service. Today, the dating service is expanding to 14 more countries. In addition, you can now see a feature called "Secret Crush". It allows you to create a secret list of friends you're attracted to, regardless of having a dating profile. And when a friend on your list added you to their list, Facebook will notify you both as a match.
To sum it up…
A lot of people expressed distrust for Facebook after all the controversies this past year. To which Mark Zuckerberg admitted in his 12-minute keynote speech. For this reason, Zuckerberg emphasized all the ways that Facebook, WhatsApp, Instagram, and even Oculus headsets helped in connecting people while ensuring privacy. So, let's watch out for the enactment of these Facebook announcements. After all, Facebook is doing this to rise up from somewhat of a tough year.