Facebook Messenger Ads are Now Available Worldwide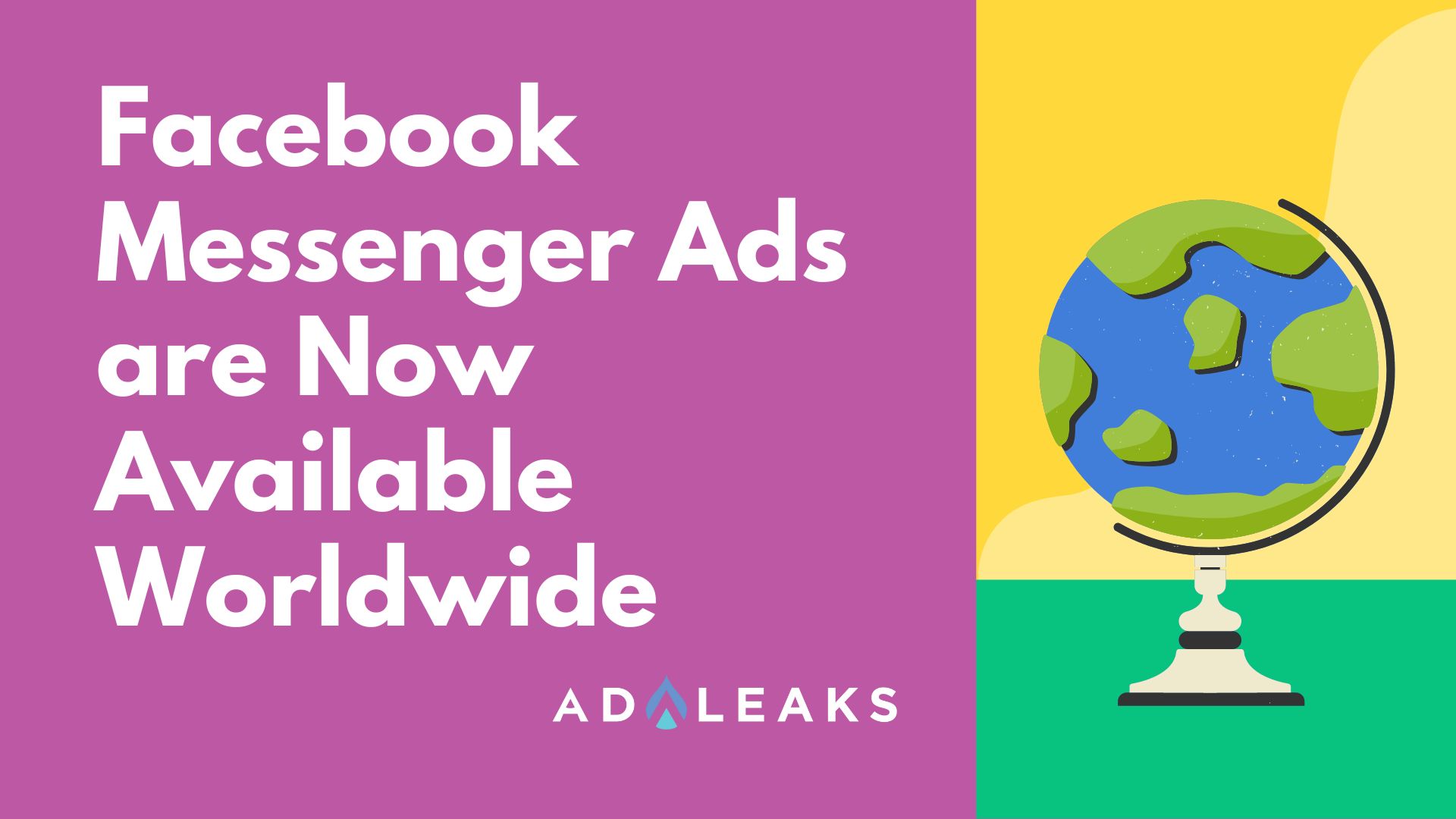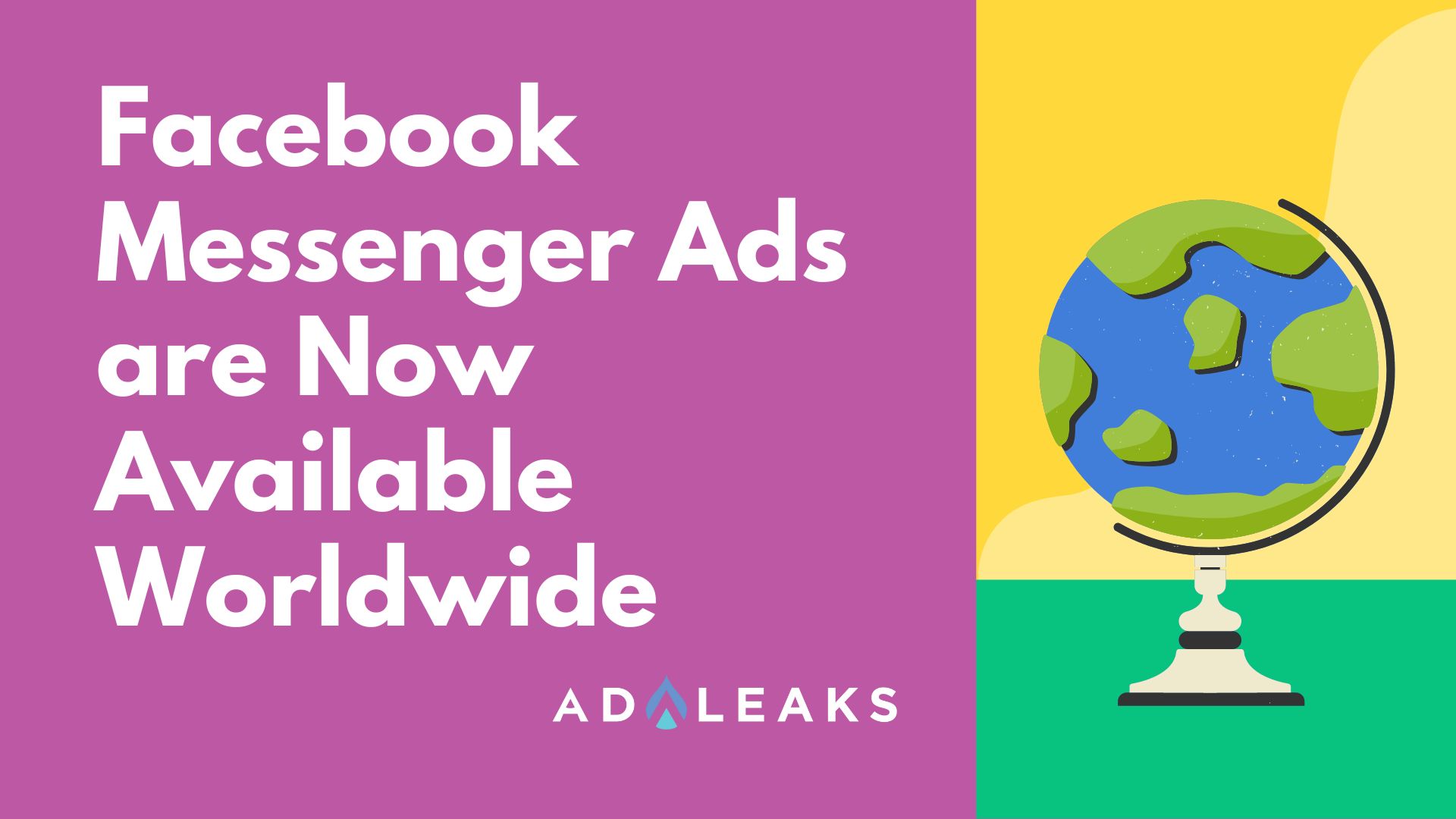 More great news out of Facebook this week! After finalizing successful testing in Australia and Thailand, Facebook will now be opening up its Messenger Ads to more beta testing and will soon be available to all advertisers.
"We'll now offer businesses around the world a way to use Facebook targeting to extend their reach to people in Messenger. This means businesses of every size get a new tool for creating meaningful connections with customers and prospects."
There is no doubt Facebook has been hard at work acquiring new users and is now at a staggering 2 billion users…
This has the potential to drastically increase our campaign reach and we could not be happier with their decision to go all-in on Messenger Ads.
"Messenger ads have been a powerful addition to our digital advertising campaigns, helping us reach our customers where they are already active and engaged. And thanks to placement optimization across Facebook, Instagram, Audience Network, and now Messenger, we're able to continue to optimize our advertising spend and further drive business results." - Michiel Tops, General Manager of Marketing and Communications, Australian department store David Jones
How it works
Users will see these ads in the Messenger App on the Home Tab Screen (See Figure #1) but not in their actual conversation allowing for a non-intrusive user-friendly experience. When users click on the call to action they will be sent to the destination of your choice. You can send them to your website, sales funnel, or even spark up a Messenger Conversation (See Figure #2).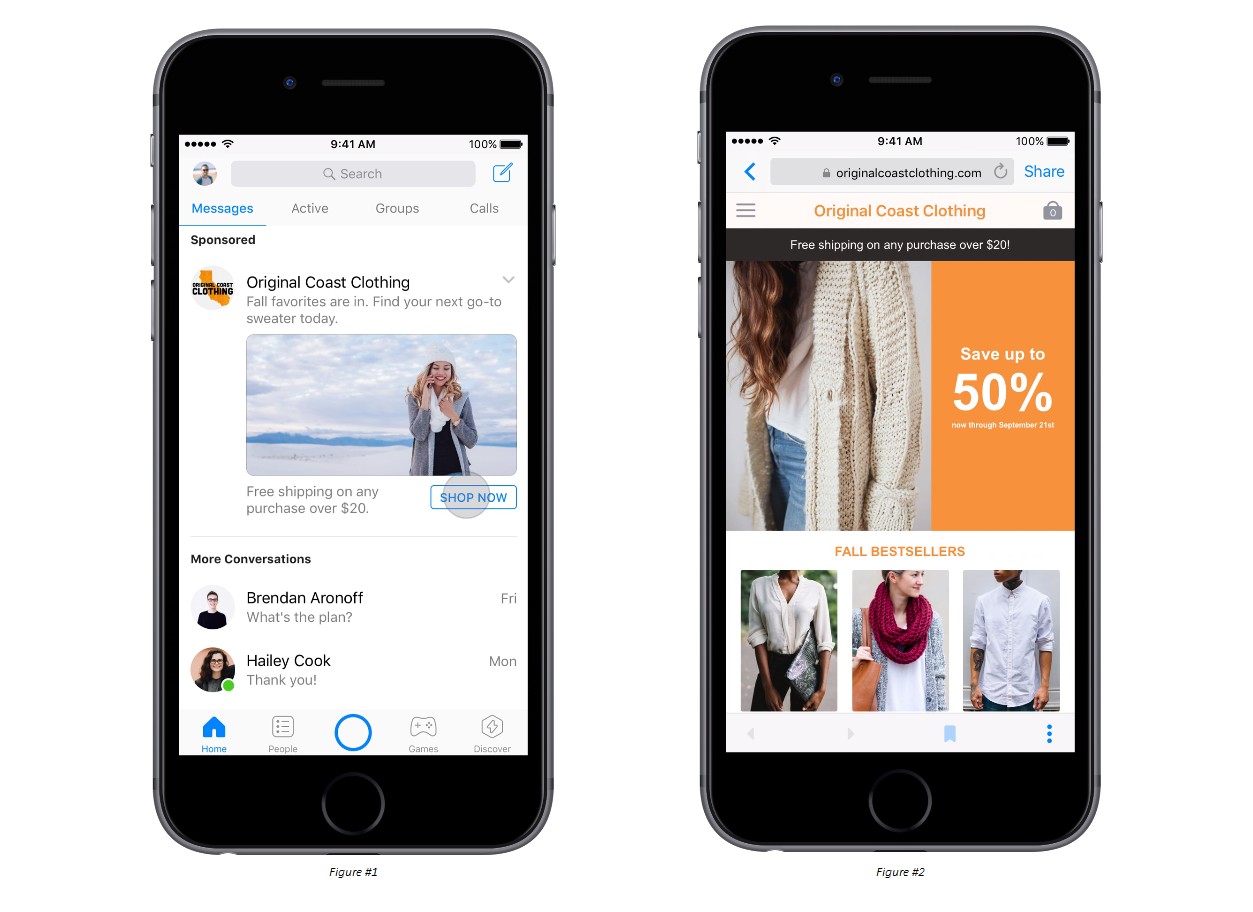 Messenger ads are available in both Power Editor and Ads Manager. When using Automatic Placements, this option will be included in all of your objectives giving you even more flexibility in your campaigns.
Messenger Ads are very similar to the Audience Network in that they are an additional placement option when businesses run ads on Facebook.
This new feature will really help advertisers increase their reach and diversify their approach.
And remember, click to Messenger Ads are also available on Instagram giving you even more flexibility and reach with this type of campaign. The advantage of having your advertisements appear in a conversation-like manner is very likely to increase your click-through rates due to its organic nature.
A Shift in Strategy
This marks a major shift in Facebook's strategy and is a sign that they are gaining more confidence in their Messenger Ads. This move should also ease any concerns of Facebook running out of space for advertisers in the near future.
The messenger platform also offers a variety of other ways for advertising to reach users. You can; open conversations with click to Messenger ads, manage conversations within the versatile Messenger Platform, & re-engage those conversations using sponsored messages.
Well, there you have it. Facebook is doubling down on Messenger Ads and now only time will tell if they will enjoy the fruits of their labor, or if the Messenger Ads features will fade away into the abyss.
With the recent success and growth of their Messenger Bots feature, we don't anticipate this will be going anywhere soon and fully expect advertisers to embrace these new capabilities. And furthermore, we believe Facebook will be watching it closely and with enough feedback, they will further refine the new feature to be even more effective.
For more details about creative options and availability of the new Messenger Ads please visit Facebook's Advertiser Help Center, or feel free to contact us today for a consultation on how to properly use and implement this amazing new feature.