5 Ways to Raise Your Average Order Value (Without Annoying Your Customers)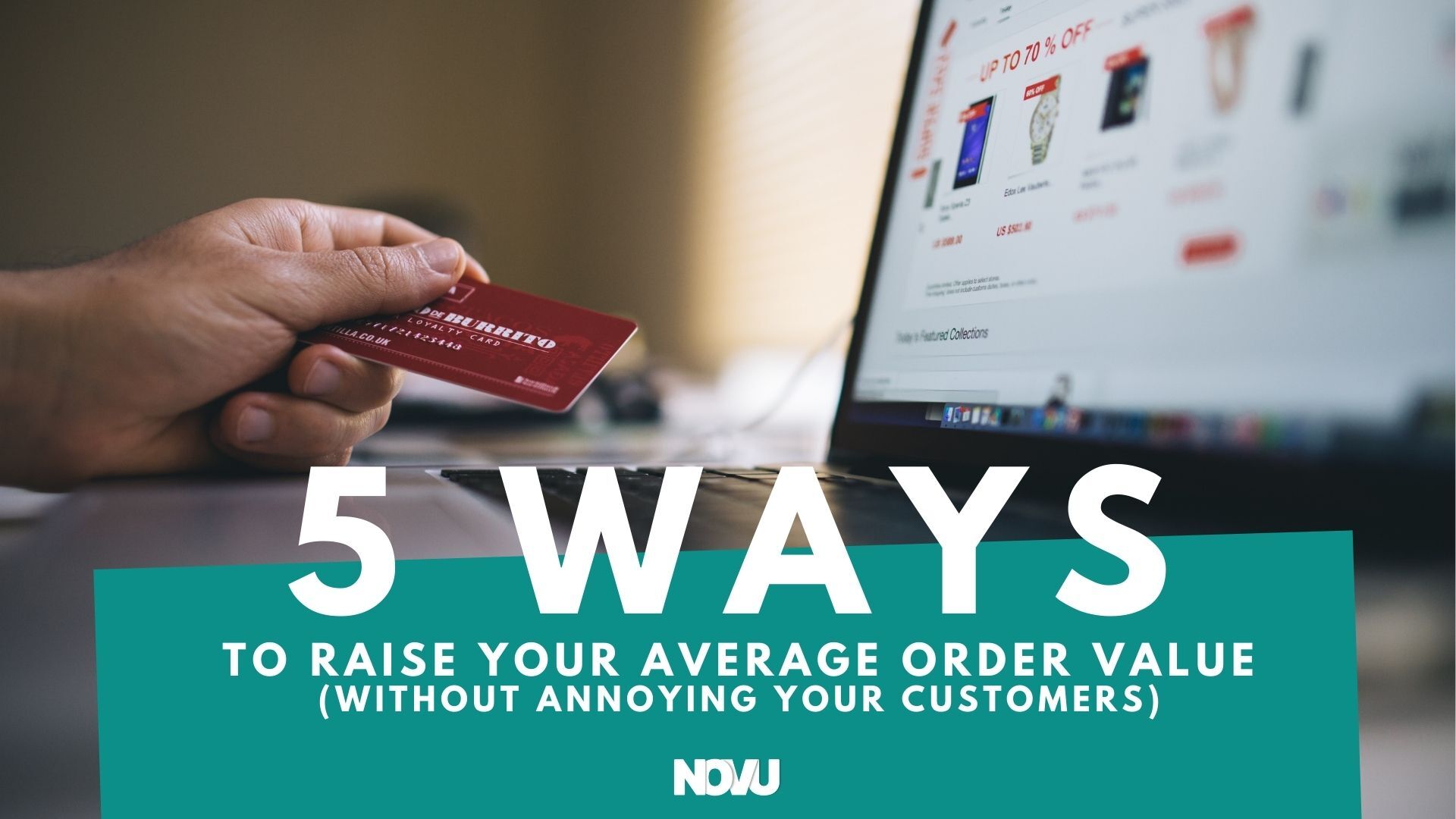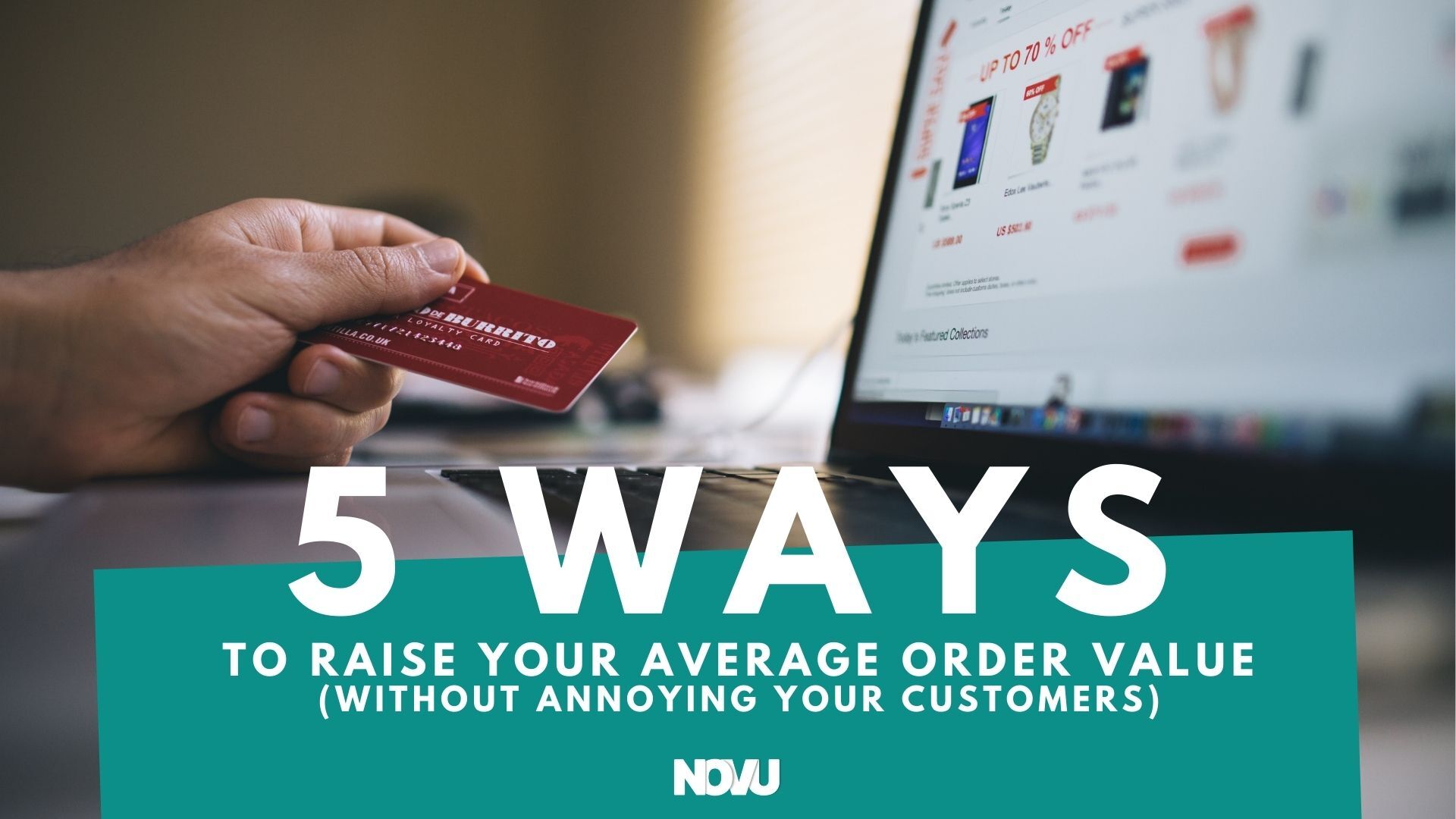 Acquiring customers costs money. In fact, research has found that it costs roughly five times more to acquire a new customer than keep an existing one.
If you want to increase your profit margins, it's essential to raise your average order value (AOV) by selling more to the customers you already have. And this isn't just retention for retention's sake — existing customers are also 50% more likely to try new products and spend 31% more, on average, than first-time buyers.
Getting new customers will always be important, but existing buyers should be your bread and butter. You don't want to overspend to make the same amount of revenue you would from people who are already in your pipeline.
With that in mind, use these five ways to raise your average order value without creating friction for your existing audience.
1. Boost Average Order Value with Post-Checkout Upsells/Cross-Sells
The easiest way to increase your average order value is to simply sell more. But your upsell offers need to be tactful or you risk coming across as too salesy or pushy.
That's why post-checkout one-click upsells are so effective. You capture the successful sale before making the offer, guaranteeing that you won't annoy your customers with an upsell offer and push them away.
To offer this in your store, however, you need to empower customers to add products to their existing order and payment method without going through checkout again.
2. Use Exit-Intent Popups to Win Back Sales
Customers bounce for all sorts of reasons. Your job is to try and win them back. And one of the most effective methods is to offer an exclusive discount right at the moment they leave.
Exit-intent popups work by detecting when a customer is about to leave (i.e. they move their mouse to the top of the browser to close or change tabs) and showing them your offer. This pattern-interruption tactic needs to grab the users' attention, however, or you won't be able to keep them around.
3. Follow up on Abandoned Carts With Emails
Just because a customer bounced doesn't mean that you can't follow up.
Set up your checkout to capture email addresses as soon as one is entered. This way, if buyers do abandon their carts, an automated email sequence can start right away to win them back.
If you do implement an abandoned cart email sequence, schedule the first email within 30 minutes of inactivity so you reach your customers while the order is still fresh in their minds. Follow up with a second email the next day, and a third two or three days after.
4. Make Sure Your Website Loads and Works Fast
People are impatient. Nobody likes to wait. And that's especially true of online shoppers.
While online sellers know that their websites need to load fast (ideally under two seconds), you'll also need to optimize website functions, such as how fast the add to cart process happens.
Using an AJAX-powered cart, for example, can make add to cart virtually instant. That responsiveness will leave a better impression on your customers and reduce the likelihood that they will get impatient and leave.
5. Follow Up With Offers
You can also sell to the customers you've already acquired long after their initial sale. It's more cost-effective to try and generate sales from customers you've already acquired than to acquire new ones.
Email is one of the most popular ways to send new offers and deals to customers. Newer methods like SMS are gaining traction, however, and can be a viable alternative if you collect phone numbers at checkout.
Looking for a website that will set your brand up for sustainable online success? NOVU can help — click here to learn how!
And for more exclusive digital marketing tips and tricks, Join AdLeaks today!