Workplace by Facebook
Workplace is Facebook's version of an internal collaboration tool, like Asana or Slack. The service combines next-generation technology and simple features to transform communications, culture, and workflows for businesses of all kinds.
What is Workplace?
Workplace is available at two levels: Standard and Premium
Premium Service: This service provides access to integrations and several other features including single sign-on, IT monitoring tools, and APIs. Companies that are interested in using the premium Workplace can sign up at any time. Premium service charges $3 per-active-users-per-month. Therefore, if team members are not actively using the service, the company will not pay for it.
Standard Service: This service includes productivity features like video chat, instant messaging, mobile app, unlimited file storage space, and several more. Companies interested in using the standard Workplace will have to wait for an invite.
Workplace is a lot like Facebook's main newsfeed and uses "algorithmic sorting". Therefore, the most important content pulls to the top of the feed.
Additional features allow you to organize how different types of communication occur. As a result, this gives team member the ability to collaborate freely and openly. Workplace will help:
Increase visibility on projects
Boost accountability between peers
Streamline top to bottom communication
On top of that, it also keeps track of all past communication in Workplace history.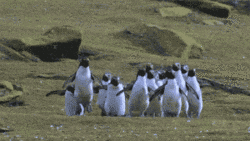 How to Get Started with Workplace by Facebook
Set up a preview profile
Invite co-workers. (Before you can start inviting your team you need to set up a specific URL for your Workplace account)
Team Members can access the company page directly through their browser or in the Workplace mobile app. (The app is available for both iOS and Android mobile devices)
Until Part 2…
Workplace by Facebook is packed with features that make life much easier for your business. Stay tuned for more details on how to take advantage of all Workplace by Facebook has to offer!
Happy Hunting 🙂