How Automated Customer Education Emails Nurture Your Leads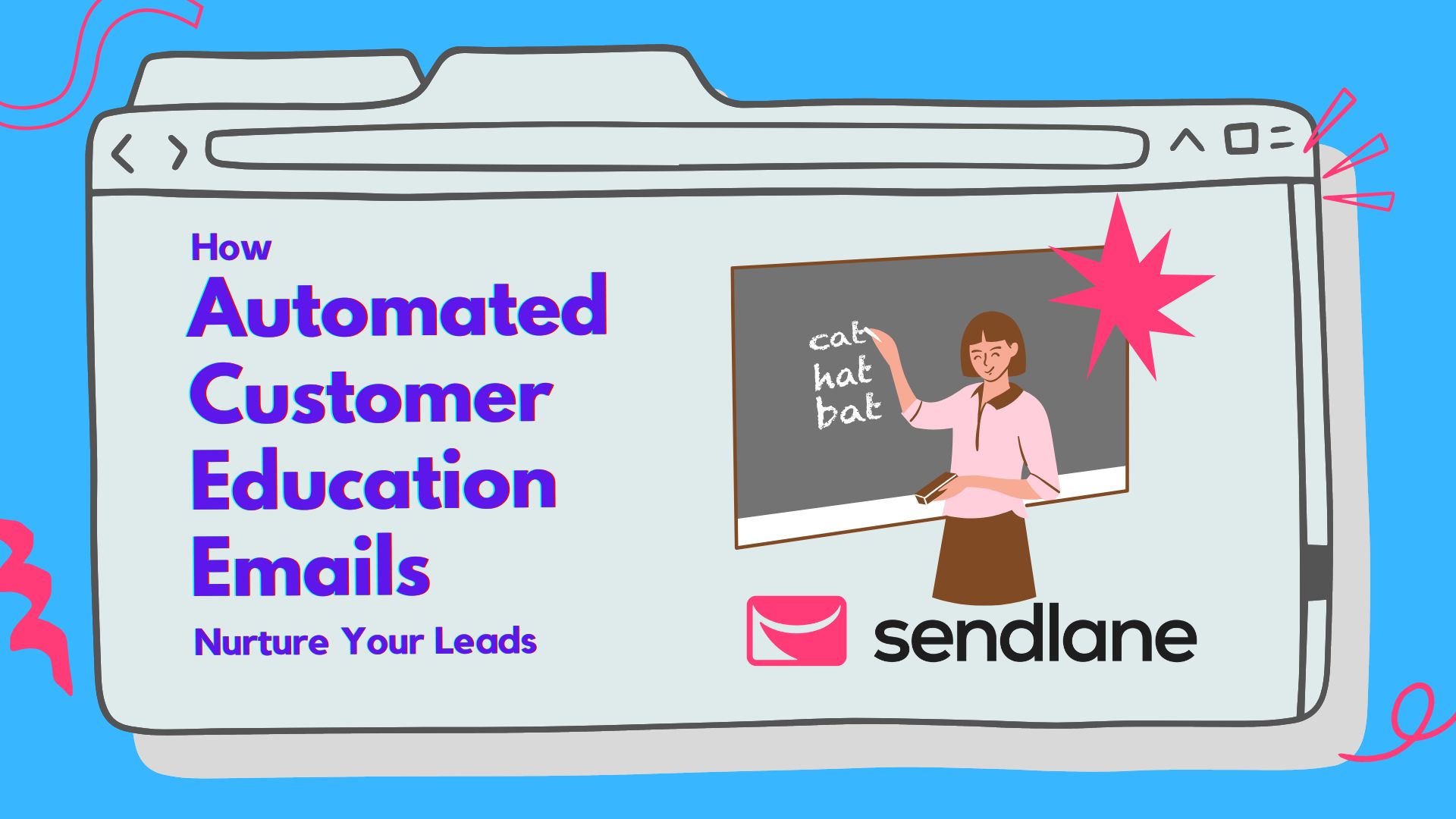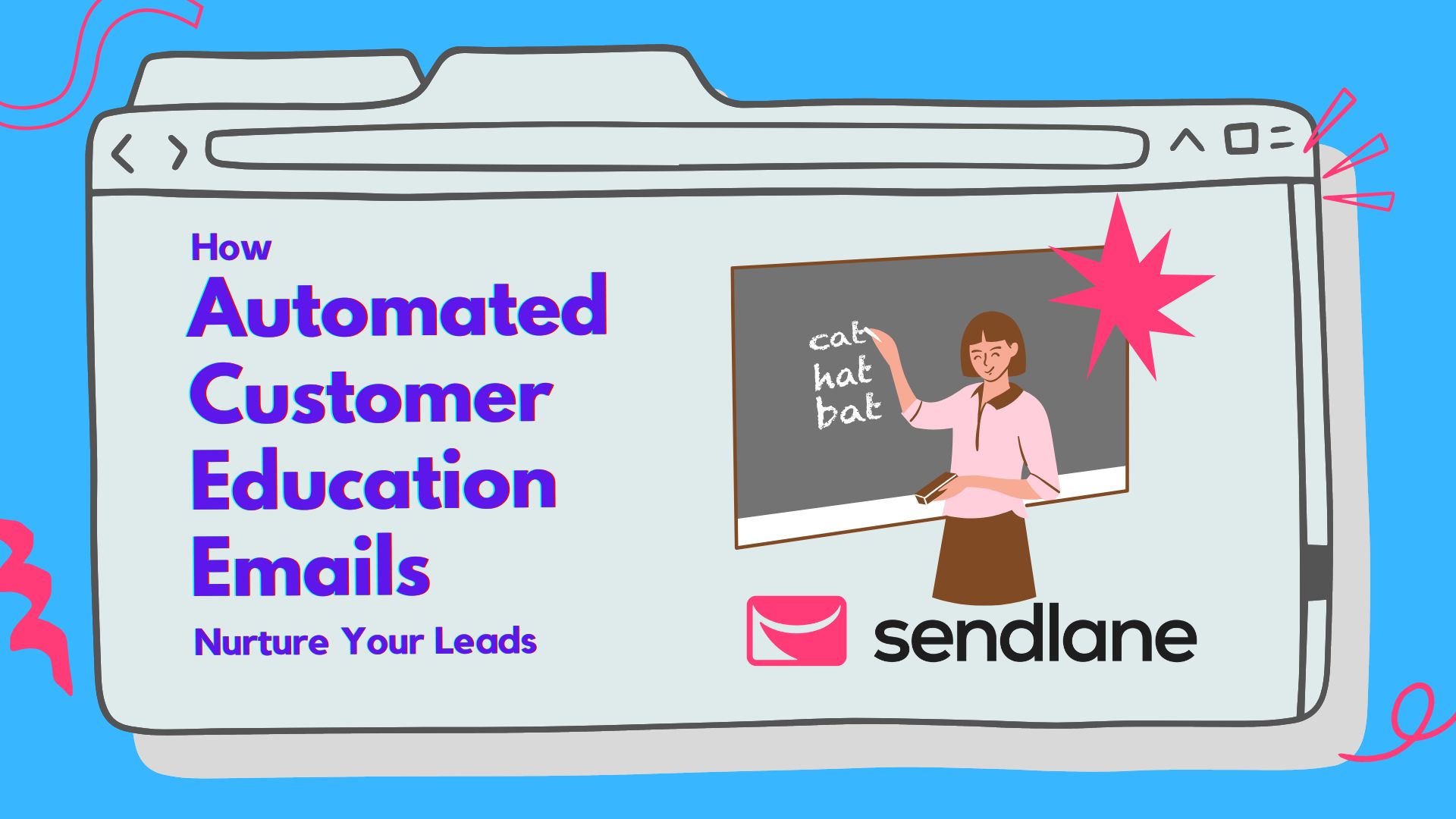 Did you know that about four out of every five new leads don't translate into a sale?
That's not a couple. That's not half. We're talking about 80% of your new leads. They just… disappear.
Let's say your eCommerce website collected 10 new email leads each and every day for a year.
Out of those 3650 leads (365 days x 10 signups), about 2920 people won't ever buy from you.
So how do you beat the odds?
Well, these are email signups, so using email to solve these challenges only seems natural.
But how? It's simple — by educating your customers.
Nurturing Your Leads with Automated Customer Education Emails
According to research by InvespCRO, organizations with successful lead nurturing campaigns generated 50% more sales at a 33% lower cost.
And the most impactful channel for that lead nurturing was — drumroll please — email.
In short, lead nurturing email campaigns send automated messages that personalize the experience for the recipient.
Customer education emails take lead nurturing a step further.
Educational email sequences foster relationships with consumers by providing valuable information that adds to their understanding of your brand and products.
By providing this value, you'll earn your leads' trust, increase loyalty, and guide more of your potential shoppers through a successful buyer's journey.
But the question is, how? How do you create this type of email content? What types of emails work? What can your emails include? We'll take a look at helpful tips and examples to answer those questions below.
The HAS Framework For Customer Education Emails
If you're having a hard time figuring out what these types of emails should say, try using the Help, Answer, Show (HAS) framework to discover a valuable message that will resonate. It breaks down like this:
Help. What does your product or service do to help your customers? What problem does your product solve? What can you provide that would be helpful for people with this problem and reinforce your authority in this area?
Answer. What are some common questions about your product(s)? What do people ask when they have the problem you're addressing?
Show. Can you demonstrate the value of your products? Can you make an explainer or tutorial video that highlights your product's features?
Assuming that your product actually has value for these potential customers, this approach is a good way to find out what it is.
The brainstorming stage is also important for looking at what makes your brand and products stand out.
You might be like Pura Vida, a company with an interesting backstory that supports others' work. Or if you've put a lot of effort into creating a strong customer support system, you can highlight that.
This is where you make it clear to your audience that not only are you unique, but you're also the right choice for their purchase.
When you find those differentiators, you can use them to boost your brand awareness by educating your subscribers and creating a stronger emotional bond.
If you aren't sure where to start, we've collected a few examples that have managed to seamlessly blend their value proposition with their customer education campaigns.
Ritual: Transparency Goes a Long Way
A lot of us have preconceived notions about "education" — namely, that it's boring, dry, and turns people off.
But enlightening people about your products doesn't have to be any of those things. Check out this email from Ritual:
Ritual does a great job of marrying customer education and brand values into this message. There isn't even a call to action until the very end — the entire email is focused on providing information.
This is just one example of education-based content that can reflect your brand. There are lots of ways to show the value of your offer and teach your audience about your products or features without putting them to sleep.
A little bit of explaining and showing can go a long way, so you don't always need to overthink it.
Fender: Help Your Audience Improve
Fender is a guitar manufacturer that has leaned into eCommerce and branding to create a loyal online audience.
In addition to highlighting a new product in this email, Fender also links to this recipient's account in their knowledge base, which you can see in the bar at the top:
Fender aficionados know that these guitars are valuable already, so the brand ups the ante by providing lessons, demo footage, and more to incentivize "window shoppers" to learn more.
This "highlight reel" email educates both new and existing customers about Fender's new offer and gives prospects reasons to click with evocative copy like "searing sound" and "new sonic colors" to drive click-throughs.
Fender packages new product education into an engaging email without coming across as pushy or overbearing. It probably helps that guitars have a built-in "cool" factor, so let's look at another customer education email that has a less-exciting jumping-off point.
Away: A Preemptive FAQ Strike
Every brand has a list of standard questions related to its products or offer.
A few might be unique to your store, but some are almost universal, such as "do you offer free shipping?" and "what's your return policy?"
Anyone considering a first-time or repeat purchase from your brand — especially if you sell high-ticket items — will want answers to these questions. And if you don't (or can't) respond, that might be the difference between "Add to Cart" and "Unsubscribe."
Away takes a proactive approach to this challenge by providing answers to common questions in this email:
These answers educate buyers and increase the likelihood that they'll stay engaged with your brand — and come back for additional purchases later.
Adding this type of email to your welcome series or post-purchase flow is a great way to share information and improve shoppers' relationships with your brand.
Jack Mason: Increase Value By Telling Your Product's Story
Your customers perceive a certain amount of value in the products that you sell.
If you can increase that perceived value by educating your customers, they're more likely to see a purchase from your store as one that's worth their money.
Jack Mason does just that in this email, which explains the story and thoughts behind their latest timekeeping device:
The message behind this email is that buying a Jack Mason watch isn't just a choice — it's a lifestyle. And if you get one, you could be just as cool and confident as the Ewan McGregor-looking guy in the picture.
The takeaway here is that telling the story behind your product gives your customers more to latch onto and increases your value in their eyes.
eCommerce Without Customer Education is an Uphill Battle
Most online shoppers want to get to know your brand and your products before they give you their money.
With customer education emails in an automated email funnel, you can keep a bigger segment of those leads you're losing on the hook — and increase revenue accordingly.
Again, use the HAS framework to brainstorm email ideas for your funnel, and keep track of what generates engagement and what doesn't to improve your flow over time.
And because it's automated, this sequence will run in the background and generate results without a lot of day-to-day effort on your part.
Automated email marketing is great, right?
If you need an eCommerce-focused email marketing and automation platform, Sendlane is the choice for you. Get 14 days for free with no credit card required — click here to get started today!