Digital Marketing Trends: Where are Users Going?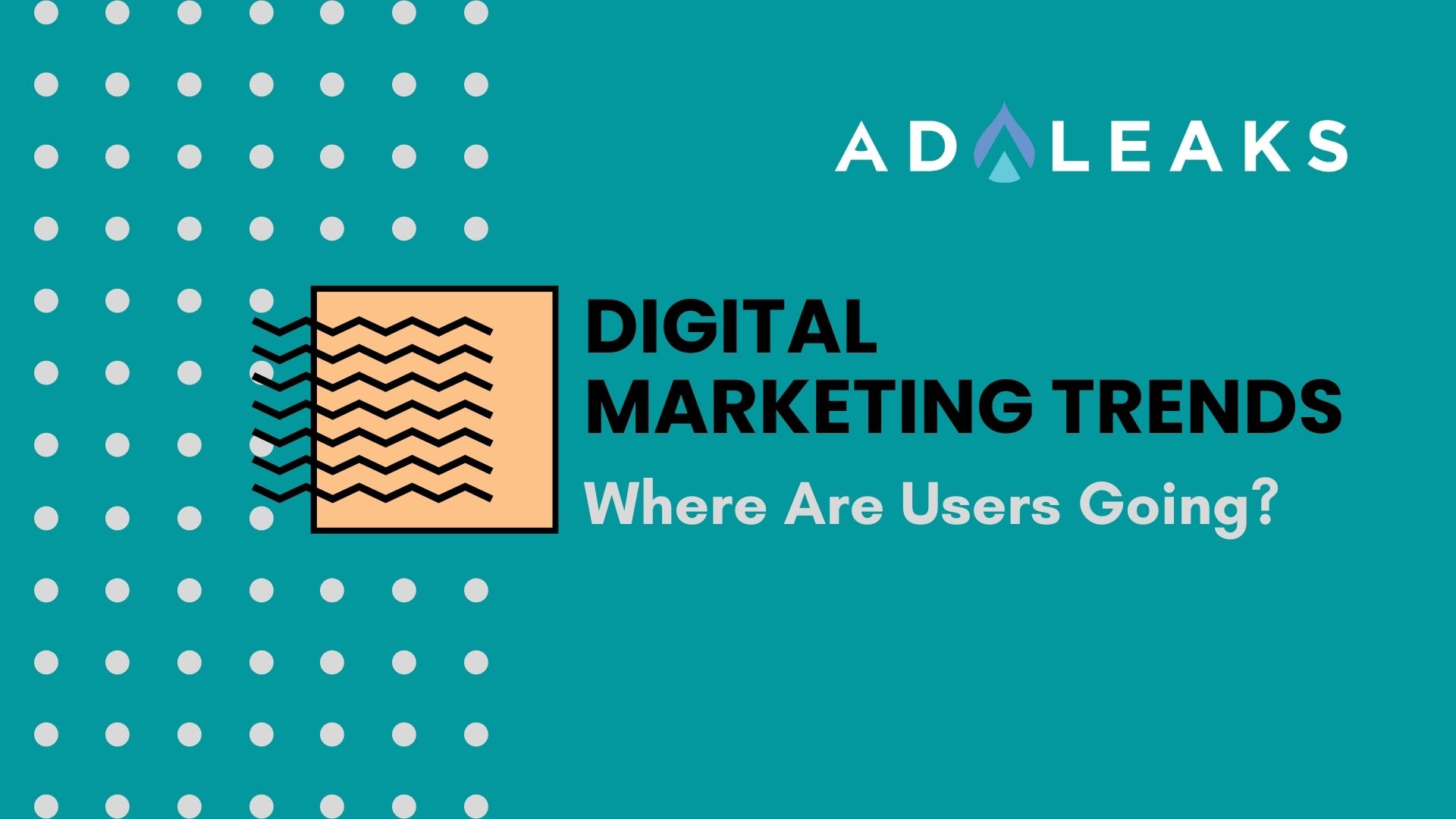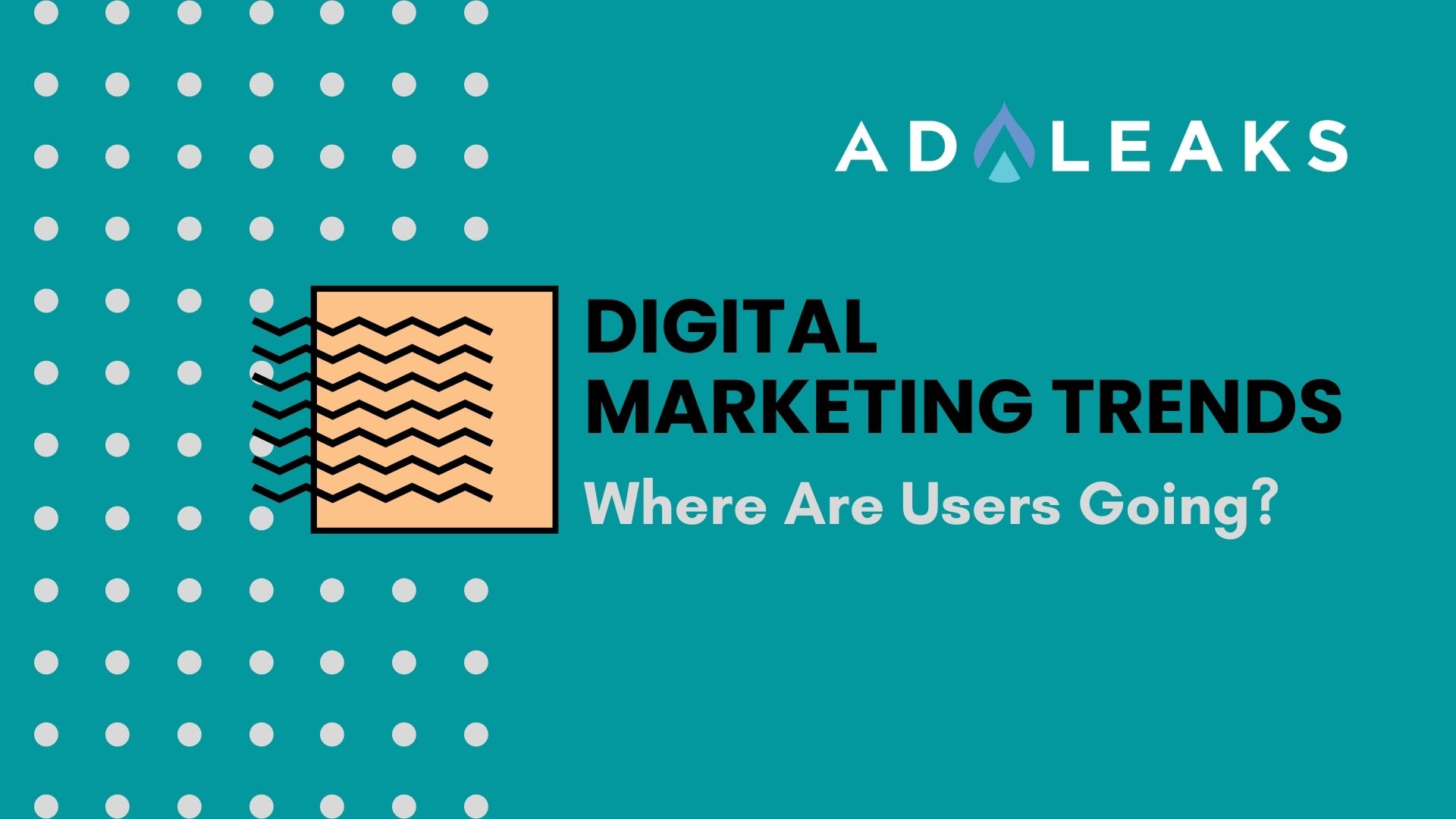 Recent news reports and earnings announcements show that, as usual, digital marketing trends are changing.
Which platforms are adding users and which ones are stagnant? What new features are drawing audiences in? Let's take a look.
Trending Down: Meta, Amazon, and Twitter
Facebook's user base has started expanding again, reaching 2.94 billion with a 3% year-over-year increase. That said, parent company Meta reported that ad revenue increased by just 7% year-over-year, as the company's metrics fell back to earth following the Q4 holiday season.
Also, while Amazon reported a 9% year-over-year net sales increase in Q1 2022, it also reported a year-over-year decline in online store growth and stagnant ad revenue at the end of the first quarter.
Market watchers are attributing these slowdowns to a number of factors, including economic uncertainty, the war in Ukraine, and the restoration of in-person shopping as the Covid-19 pandemic wanes.
These challenges, in addition to ongoing changes to data privacy and tracking laws, will continue to create difficult conditions for these platforms in the months to come.
Finally, Elon Musk's much-publicized purchase of Twitter might be good for the company's long-term prospects, but the purchase process and Musk's plan to privatize the service might generate unforeseen obstacles for users and advertisers alike.
Further, the purchase has led to more visibility into Twitter's metrics, which is revealing overcounted users and a bunch of other dirty laundry that the company's current executives probably aren't happy about disclosing.
Digital Marketing Trends on the Rise: TikTok, YouTube, and… LinkedIn?
An Insider Intelligence report found that TikTok's popularity is still soaring, and it's become the world's third-largest social network last year, behind Facebook and Instagram, with more than one billion monthly active users.
Advertisers are following these digital marketing trends, and the new ad features that TikTok has introduced are making it even easier to connect with and monetize these growing audiences.
Similarly, YouTube is following TikTok's lead with YouTube Shorts — and seeing growth as a result.
YouTube Shorts launched in late 2020 and now boasts roughly 15 billion daily views. Shorts' rapidly expanding popularity has not gone unnoticed, of course, and Google's higher-ups have said that ads will be coming to the platform soon.
LinkedIn is also stepping up with new features to enhance sharing and connections, including a new option to showcase a link on your profile, new analytics tools for group posts, the ability to trim videos on mobile, and expanded newsletter display options.
If you've been reluctant to test marketing campaigns on LinkedIn, you might find that these features, along with the platform's audience of nearly 30 million daily users, provide the user base and visibility you need to grow on this platform.
For exclusive digital marketing tactics, strategies, and more, click here to join AdLeaks today!