7 On-Page Elements to Boost Your LinkedIn Marketing Presence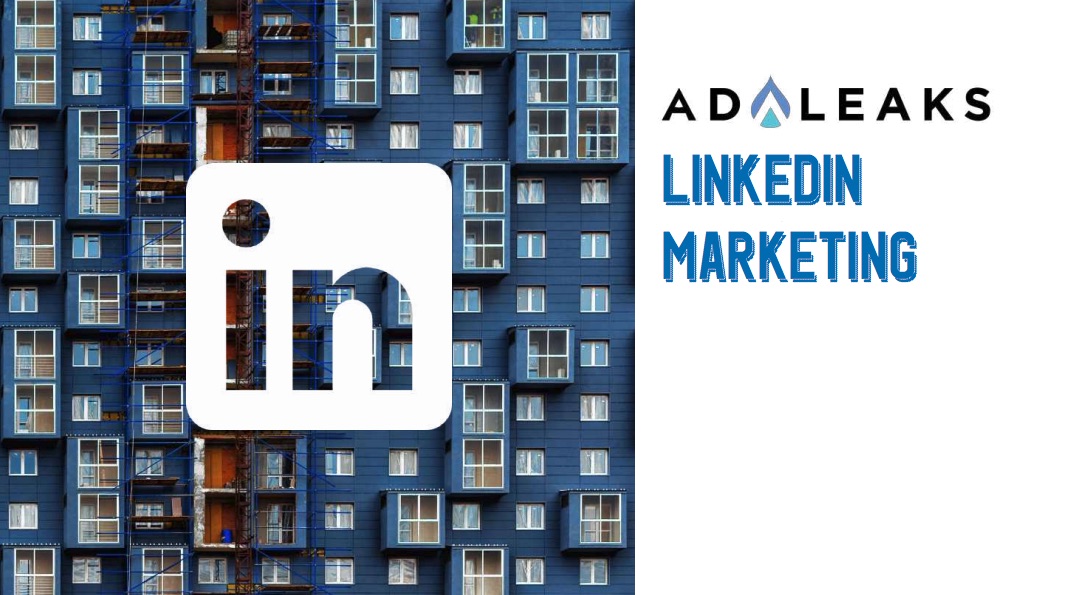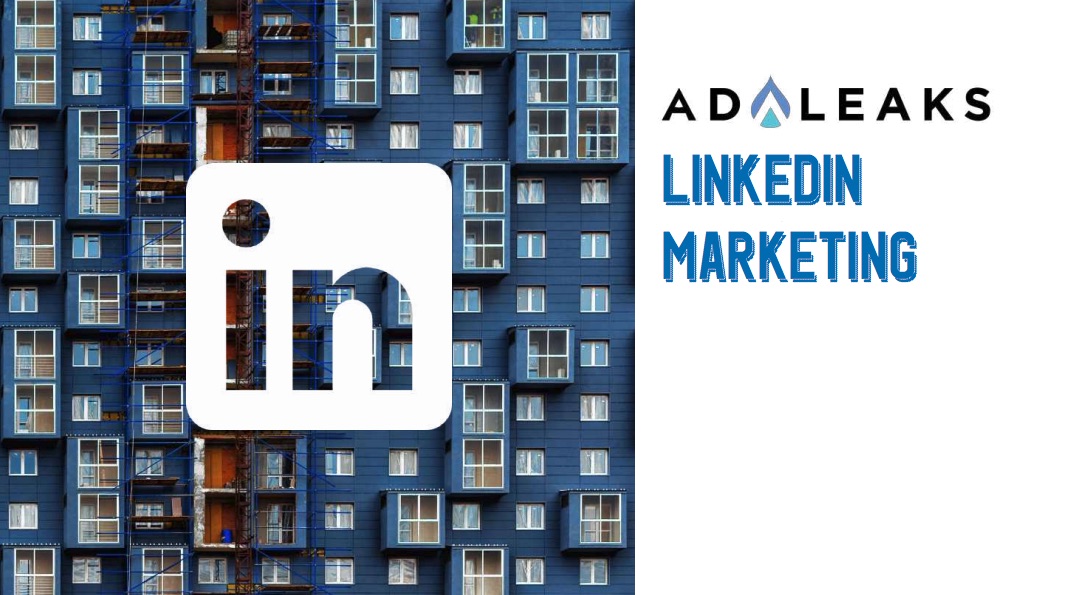 Editor's Note: This is an excerpt from the AdLeaks ebook 21 Tips For Better LinkedIn Marketing Odds. For the complete ebook (and many more!), click the link to Join AdLeaks now.
If you're after more leads, brand awareness, or strategic partnerships to fuel your business goals, LinkedIn Marketing can be one of your most powerful advocates.
Yes, there were days in which LinkedIn appeared to be a one-dimensional space for professionals seeking new opportunities. That time, however, has passed.
As you ramp up your LinkedIn marketing efforts, you'll see that it's one of the best tools for building your brand.
LinkedIn Metrics for Marketers
More than 740 million users across 200 countries and territories worldwide
Lead conversion rates are 3x higher than other ad platforms, including Google Ads
LinkedIn averages 15x more content impressions than job postings
LinkedIn regularly ranks as the most trusted social network
What is LinkedIn Marketing?
In a nutshell, LinkedIn Marketing is using LinkedIn to make connections, generate leads, improve brand awareness, foster business relationships and partnerships, share content, and drive traffic to your website.
LinkedIn has provided users with more useful marketing insights in recent years, including page and post analytics, brand-building tools, and easy ways to make lasting connections and grow brands.
How to Maximize Your LinkedIn Marketing Effort
Much like Facebook and other social platforms, LinkedIn gives you the opportunity to drive traffic to your website, connect with quality leads, and share content that reveals what makes your product offerings unique.
It also gives you the opportunity to become a thought leader, fill job openings, and inspire new talent to join your efforts.
Part 1) On-Page Elements
To improve your LinkedIn marketing odds, start with these steps:
1. Customize Your Public Profile & URL
Take time to really look at your personal profile. Make sure it's crystal clear what you do, the impact you've made on your current business, and what you've done in the past. Post a recent image of yourself.
Also, streamline your LinkedIn URL so that it's professional and easy to share with others (for example, LinkedIn.com/JaneDoe). Click the View Profile link, then click Edit Public Profile and URL.
2. Update Your Cover/Background Image
LinkedIn recommends a background photo size of 1584 x 396 pixels and using a JPG, PNG, or GIF file smaller than 8MB.
This is one of the only places to add imagery to your profile, so choose something that resonates and represents your brand effectively.
3. Add a ProFinder Badge to Your Profile
If you're a contractor or freelancer, you may want to consider adding a ProFinder Badge to your profile.
LinkedIn's ProFinder connects independent professionals with clients and project managers who need your specific skillset.
Before you join ProFinder, LinkedIn recommends updating these five elements on your profile page:
Profile photo: Professional headshots are essential to making a good first impression. Your photo should be high-resolution and capture your personality.
Headline: Your headline should match the services you provide on ProFinder, or you'll have a difficult time connecting with potential leads.
Summary: Use your summary to highlight your passions and accomplishments. This is a valuable section that will help you stand out in your own words.
Recommendations: Recommendations on your profile show people what others have to say about your work. In this instance, quality is much more important than quantity. A great recommendation has three parts:

Clearly defines your role in the project and its completion
References the skills utilized
Includes a date

Published Articles: Articles are the quickest way to build your brand with LinkedIn's publishing platform. You can write about anything from industry trends to career accomplishments. It's important to write about what you know, as these articles will help establish yourself as an industry expert.
Learn more about using the ProFinder Badge here.
4. Add Important Links to Your Personal Profile & Brand Page
Include relevant links to your portfolio. These can be posts you've written, your company website, social media pages, and more on your LinkedIn profile or Business Page.
These links will help reveal who you are, what your business is all about, and how you can help.
5. SEO Your Profile and Business Page for LinkedIn Marketing
Don't think that SEO optimization only applies to your website. Make sure you're using the most important keywords within your profile and business page.
Also, linking your LinkedIn profile to your website -- and vice versa -- adds credibility and domain authority.
6. Reorder Your LinkedIn Profile & Business Page Sections
You can edit and reorder the current positions, volunteer experience, accomplishments, and education sections on your LinkedIn profile.
Moving sections around can make your LinkedIn page stand out for users who have seen lots of standard, cookie-cutter profiles. Also, you can emphasize specific pieces of information however you see fit.
7. Take Advantage of LinkedIn Endorsements
LinkedIn endorsements give you the opportunity to recognize others' skills or confirm their professional accomplishments. You can also list your own skills and give your connections the ability to verify your past projects and performance abilities.
Open the "Skills and Endorsements" section of your LinkedIn profile to start building these connections:
This can help you establish bonds of mutual appreciation with others that can pay off in numerous ways.
You can also ask your connections to endorse your skills and achievements, which adds an extra layer of social proof to your profile.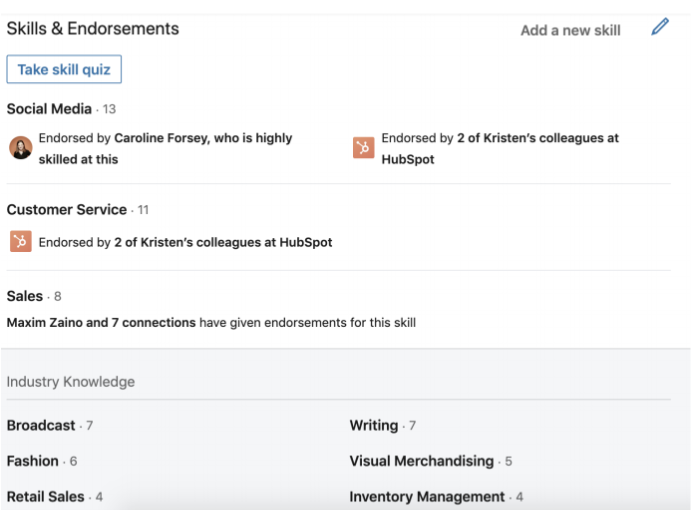 As you go forward with your LinkedIn effort, we strongly suggest you make LinkedIn a regular part of your ad buys and daily routine.
With these tips in place, you can maximize your impact on the platform, generate leads, become a thought leader, and so much more.
For the rest of the 21 Tips For Better LinkedIn Marketing Odds ebook, join AdLeaks today and read it in the AdLeaks Vault!