TikTok Adds Interactive Add-Ons to In-Feed Ads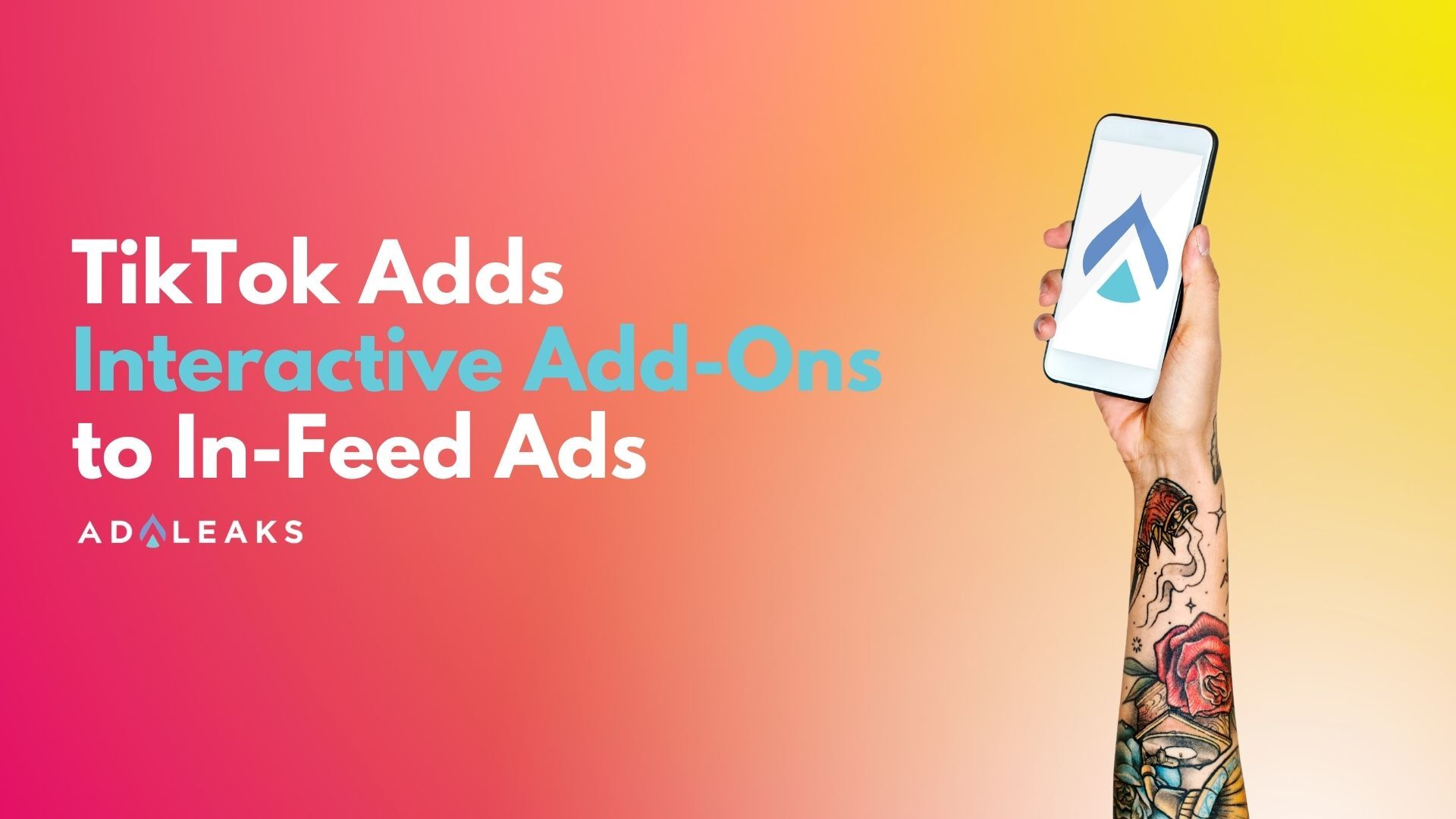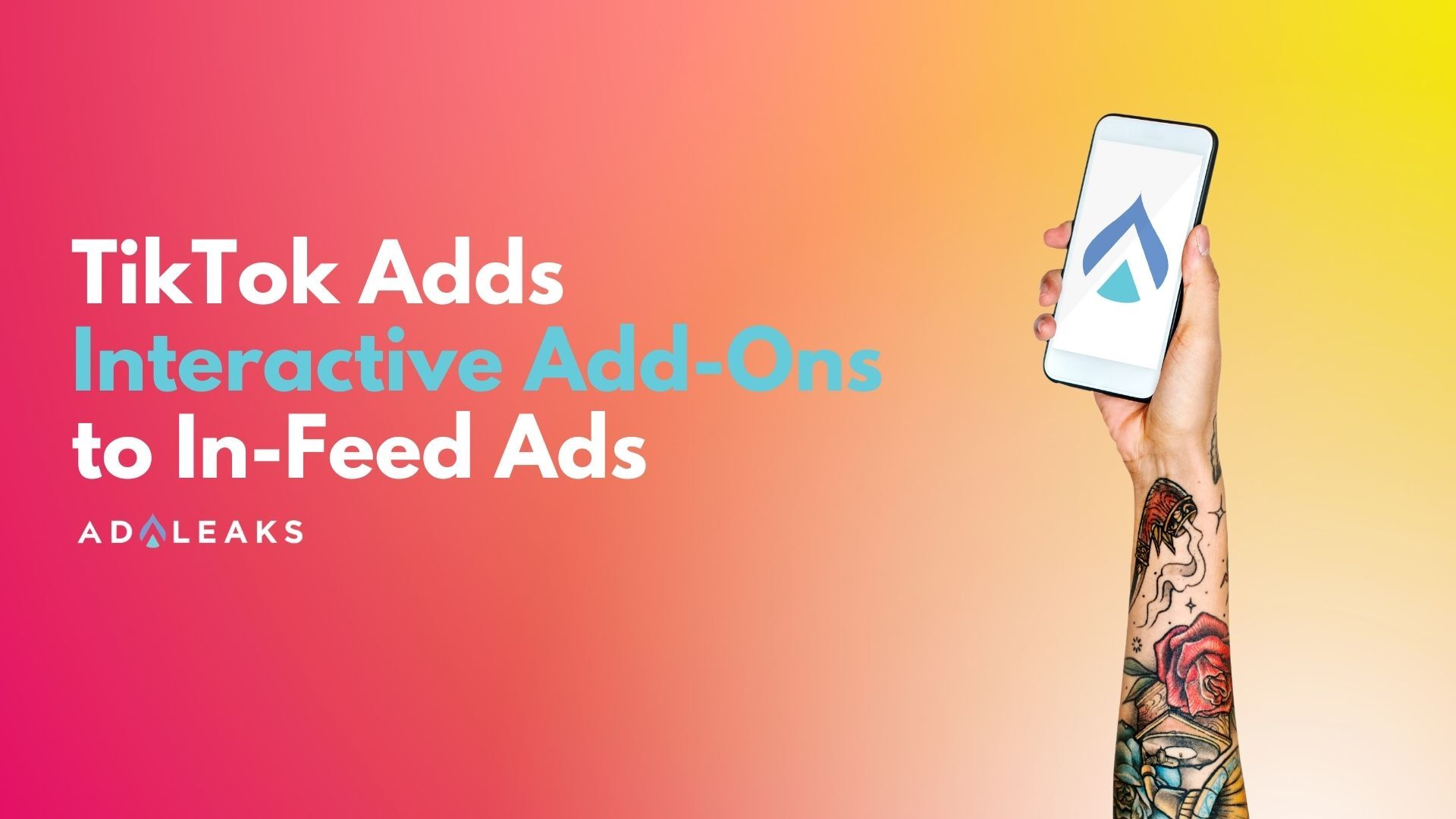 TikTok is rolling out a slew of new features called Interactive Add-Ons to increase engagement on in-feed ads. These include visual and interactive elements that can help marketers boost brand awareness, retain attention, and more.
According to an April 19 announcement, these add-ons will be available in two tiers, Standard and Premium.
Standard add-ons are designed to target lower-funnel audiences for results-oriented goals like clicks and conversions. Premium add-ons, in contrast, are meant for higher-funnel targets like audience growth and brand awareness.
Why Interactive Add-Ons?
According to a survey of TikTok users, viewers who share, like, or comment on a TikTok brand video are 150% more likely to buy a product or service.
Users who engage with a brand are also over three times more likely to visit that brand's physical store, and 40% more likely to visit the brand's website or app.
Standard Interactive Add-Ons on TikTok
The four Standard interactive add-ons, TikTok said, are a display card, gift code sticker, voting sticker, and countdown sticker.
Display Cards can drive clicks with brand-aligned visuals that visually highlight important messages, share offers, or drive traffic to an app or website.
Gift Code Stickers are useful for sharing special incentives that boost conversions and drive loyalty by drawing in new buyers and reactivating existing customers.
Voting Stickers enable brands to poll, quiz, or collect feedback from their audiences. This particular add-on is great for building connections within your community and encouraging audience participation.
Finally, Countdown Stickers, or visual scrolling timers for upcoming events, can build buzz and generate FOMO that will increase your brand's visibility.
Premium Add-Ons
The two premium add-ons currently available — which, again, are meant for lower-funnel goals like clicks and conversions — include a pop-out showcase and a "surprise gesture" option.
The pop-out showcase illustrates a specific product with a clickable element that drives traffic to your landing page. The gesture add-on invites users to tap or swipe on an ad in order to unveil rewards, like a discount code, or additional information.
While the two tiers are designed for different stages of your sales funnel, both tiers of TikTok's new interactive add-ons are compatible with different campaign goals, including app installs, conversions, and reach/frequency metrics like traffic and video views.
For more exclusive digital marketing information, including a TikTok Ads Masterclass, click here to join AdLeaks today!