Don't Be Confused About The Conversion Window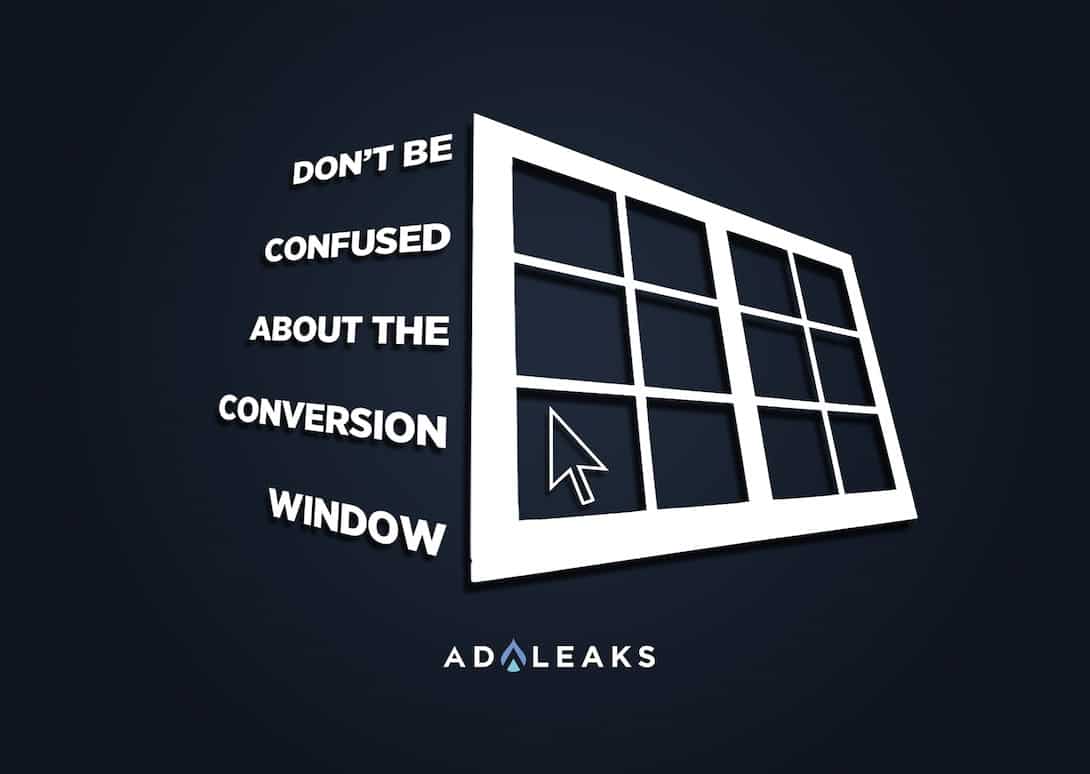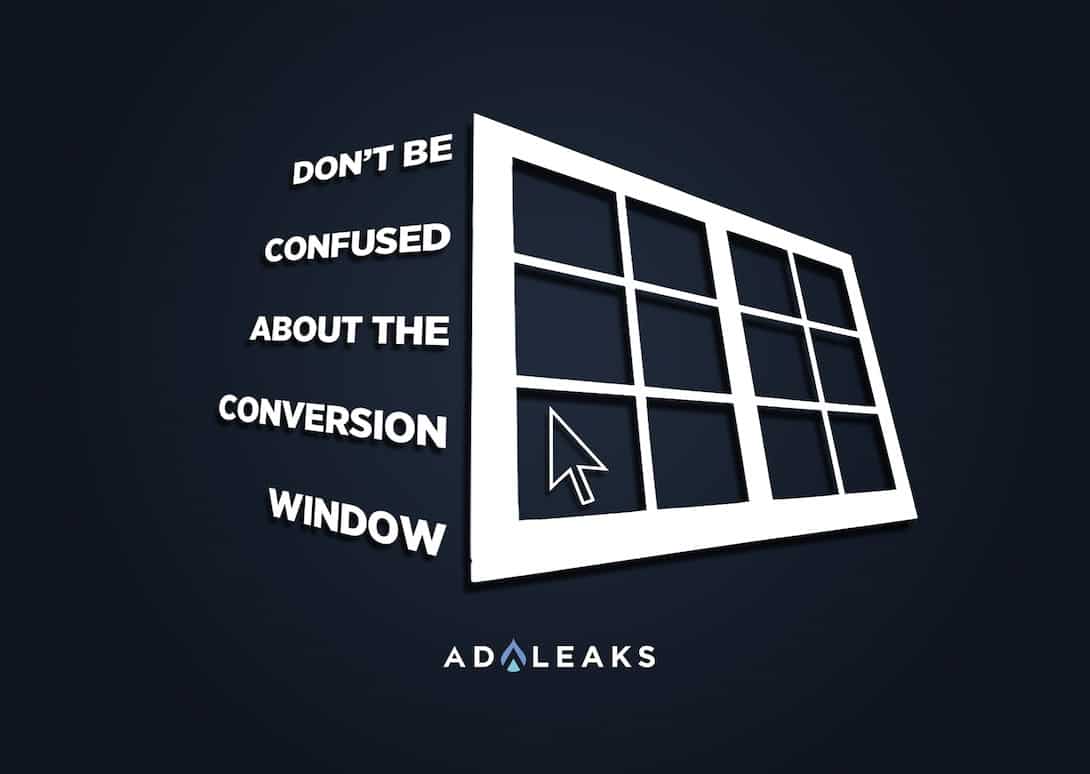 Editor's Note: This post has been updated with new links and content.
Original Publication Date: October 9, 2017
This is a quick guide for effectively understanding attribution settings (formerly known as the conversion window) on Facebook.
There is a lot of confusion around attribution settings, even amongst experienced marketers and media buyers. This is understandable due to the difficult language Facebook can use at times to explain its features.
Not all salespeople and marketers are good at the tech side of things and this can cause a huge disconnect and disrupt strategies.
In this article, we will discuss attribution settings and how they interact with optimization goals.
What Is A Conversion Window?
Facebook attribution settings, or the conversion window, are set at the campaign level and tell the Facebook algorithm how far back to look to attribute conversions to an ad.
Specifically, the conversion window refers to the time after someone either clicked or viewed your ad and converted, and when Facebook includes the data in their optimization process. This also impacts how Facebook optimizes your ad delivery to generate more conversions.
There are two types of actions you can customize the conversion window for, an ad view and an ad click. You can set a conversion window for each action.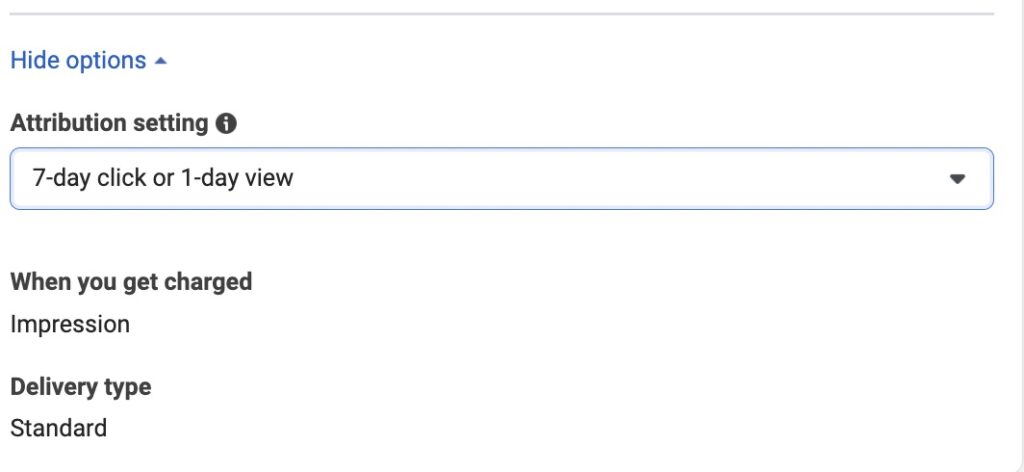 By now you should be familiar with this UI. It is the delivery section at the ad set level on a Facebook ad.
The drop-down on the conversion window section above gives you the option to select specific two different time frames and reporting options:
1-day click
7-day click
1-day click or 1-day view
7-day click or 1-day view (default)
The combination of these parameters gives rise to data attribution.
We've already covered data attribution in Facebook ads to a certain extent in another post, but data attribution comes in a combination of either click-through attribution or click- and view-through Attribution.
At this point, it's also important to remember that the data attribution window is not the same as the attribution window you can select in your ads manager dashboard.
What Is An Attribution Window?
Unlike a traditional conversion window, an attribution window is the length of time through which actions are tracked and attributed to a particular ad set.
While the conversion window referred to the data that Facebook uses to optimize campaigns, attribution windows just change the way data is reported.
In other words, the choice of your attribution window doesn't affect how Facebook optimizes your ads, but your attribution settings do.
For example, someone can see your Facebook ad and make the purchase within 24 hours or within 7 days, or even after 7 days.
However, when your lead does make the purchase, the final event pixel will be attributed to the ad set because the event of purchase was caused directly due to your ad.
Conversion Windows & Optimization
If you take anything away from this article, this section should be it.
Your attribution settings are EXTREMELY IMPORTANT for optimizing your ad sets. It is the window of opportunity your ad set has to use an attributed event for further optimization.
We pointed out in this post that Facebook says advertisers should get 50 of the conversion events they're optimizing for per week to have a chance at optimizing correctly.
Optimization and conversion windows are closely linked. How? Here are two examples that should make this a whole lot simpler!
Situation A: 1-Day Conversion Window
Consider you are running a high-budget Website Conversion campaign with a Conversion Window of 1-Day, optimized for the Purchase Event.
You run it for a week, starting Monday 00:00, and get 50 purchases within that week as follows:
Monday: 8 purchases, 23 abandoned carts
Tuesday: 3 purchases + 3 cart recoveries, 17 abandoned carts
Wednesday: 5 purchases + 6 cart recoveries, 21 abandoned carts
Thursday: 6 purchases + 3 cart recoveries, 18 abandoned carts
Friday: 5 purchases + 4 cart recoveries, 15 abandoned carts
Saturday: 6 purchases + 2 cart recoveries, 19 abandoned carts
Sunday: 7 purchases + 2 cart recoveries, 17 abandoned carts
Now, from this above data, we can conclude that the campaign crossed the 50 conversions/week benchmark and actually got 60 within 7 days.
But, when you segment the data you can clearly see that out of the 60 purchases, 20 of them were cart recoveries the following day!
Since we worked with a conversion window of 1-Day, only 40 out of the 60 conversions will count towards optimization.
Cart recoveries happened the NEXT day, which is at least 24 hours AFTER the prospect viewed/clicked the ad, placing it outside the 1-Day conversion window.
Whatever conversion window you choose, the conversion MUST happen WITHIN that window for it to count towards optimization.
Otherwise, you might reach 50 conversions for the week but if the conversions fall outside your chosen window then you would have paid $$$ for conversions that won't optimize your ad set, i.e deadweight conversions.
Situation B: 7-Day Attribution Setting
Let's go with the same exact data and preparation, but with 7-day attribution selected.
Monday: 8 purchases, 23 abandoned carts
Tuesday: 3 purchases + 3 cart recoveries, 17 abandoned carts
Wednesday: 5 purchases + 6 cart recoveries, 21 abandoned carts
Thursday: 6 purchases + 3 cart recoveries, 18 abandoned carts
Friday: 5 purchases + 4 cart recoveries, 15 abandoned carts
Saturday: 6 purchases + 2 cart recoveries, 19 abandoned carts
Sunday: 7 purchases + 2 cart recoveries, 17 abandoned carts
As we calculated, this ad set has a total of 60 conversion events.
This time, however, every single conversion event will count towards optimization since all of them fell within the 7-day window, i.e the conversions happened within 7 days of a prospect clicking/viewing the advert.

Remember This: Your ad set might get attributed to a conversion event but if that event didn't occur within the conversion window, then it won't count towards optimization for that ad set.
Why Use 1-Day Windows At All?
This is a very relevant question, and it has no clear answer.
Facebook recommends, and we agree, that a 7-Day window is better in almost all situations. It gives the ad set a longer window to use the events for optimization.
At the end of the day, it's a strategic debate you need to have with yourself when making a decision.
Facebook can only track and attribute causal events, which are events that take place as a result of your ad. It cannot track or attribute coincidental events, which are events that would have taken place with or without your ad anyway.
If your site is getting massive organic traffic and sales daily then you can consider using a 1-Day conversion window to retain clearer data on your ad spend.
I run 7-day windows for all my clients and personal campaigns. At the end of the day, however, it's a strategy-based decision.
Conversion Windows: Delivery Versus Reporting
Understanding the two parameters of delivery and reporting will solidify your understanding of the windows.
Your attribution settings pertain to the delivery system, while Attribution Windows are reporting parameters. Reporting parameters allow you to read, analyze, and store data.
Reporting parameters break down the cost per action and the demographics of age, gender, and location. These do not help you optimize your campaigns, but they help you read the data that your campaigns gather.
The attribution window is similar. Facebook will track conversions for up to 7 days from the clicking/viewing of the ad by the lead. You can break down the reporting to better understand when an action took place after the click/view of an advert.
Delivery parameters are systems that analyze incoming data on an ad and ad set level to optimize the delivery of ads in real-time. You can read these in the reporting section of your ads manager dashboard but their primary function is to drive results and optimize your ad sets.
Controlling these systems will have a direct impact on your overall campaign. Some delivery parameters are bids, placements, interest targeting, and conversion windows.
*Attribution Settings are based on delivery that optimizes your ad sets
*Attribution Windows are based on reporting for you to read collected data
Closing The Conversion Window
Understanding attribution settings and conversion windows isn't easy. It can take a lot of testing and research to understand how they impact your audience.
The delivery system in itself is a complicated machine learning-based algorithm. And Facebook has not been the most transparent organization when it comes to these important details either.
And while this is an introductory course into attribution settings and how they relate to ad set optimization, it is by no means definitive.
But you should have a solid baseline to help you decide which window to use while setting up your campaigns, and how to budget accordingly.
You need to use every single feature on Facebook in strategic tandem to produce extraordinary results. It's all part of a single marketing machine.
And, as always, Test Everything.
For more exclusive digital marketing tips and strategies, Join AdLeaks today!