Increasing DTC Brand Retention with Outstanding Customer Experiences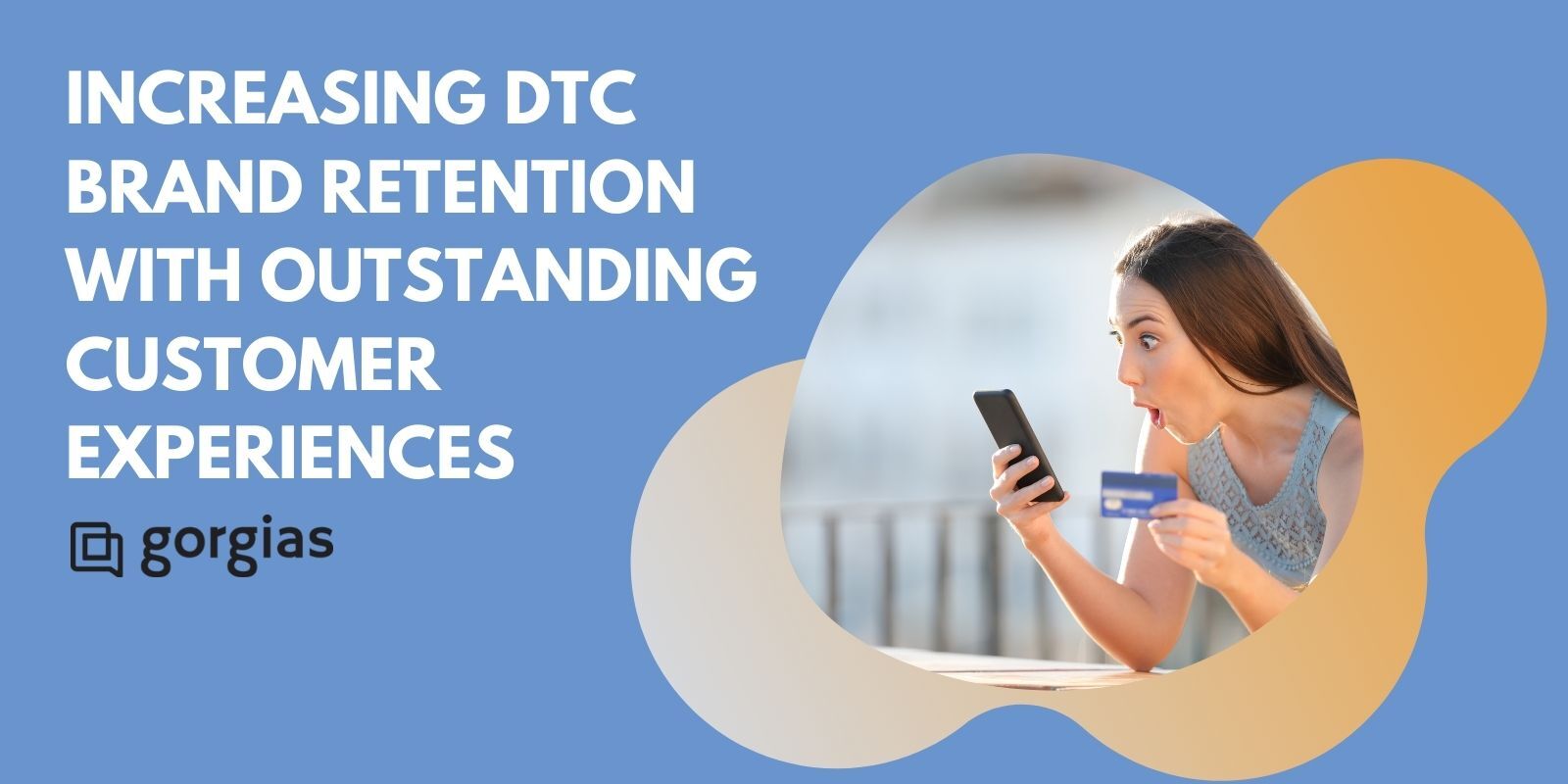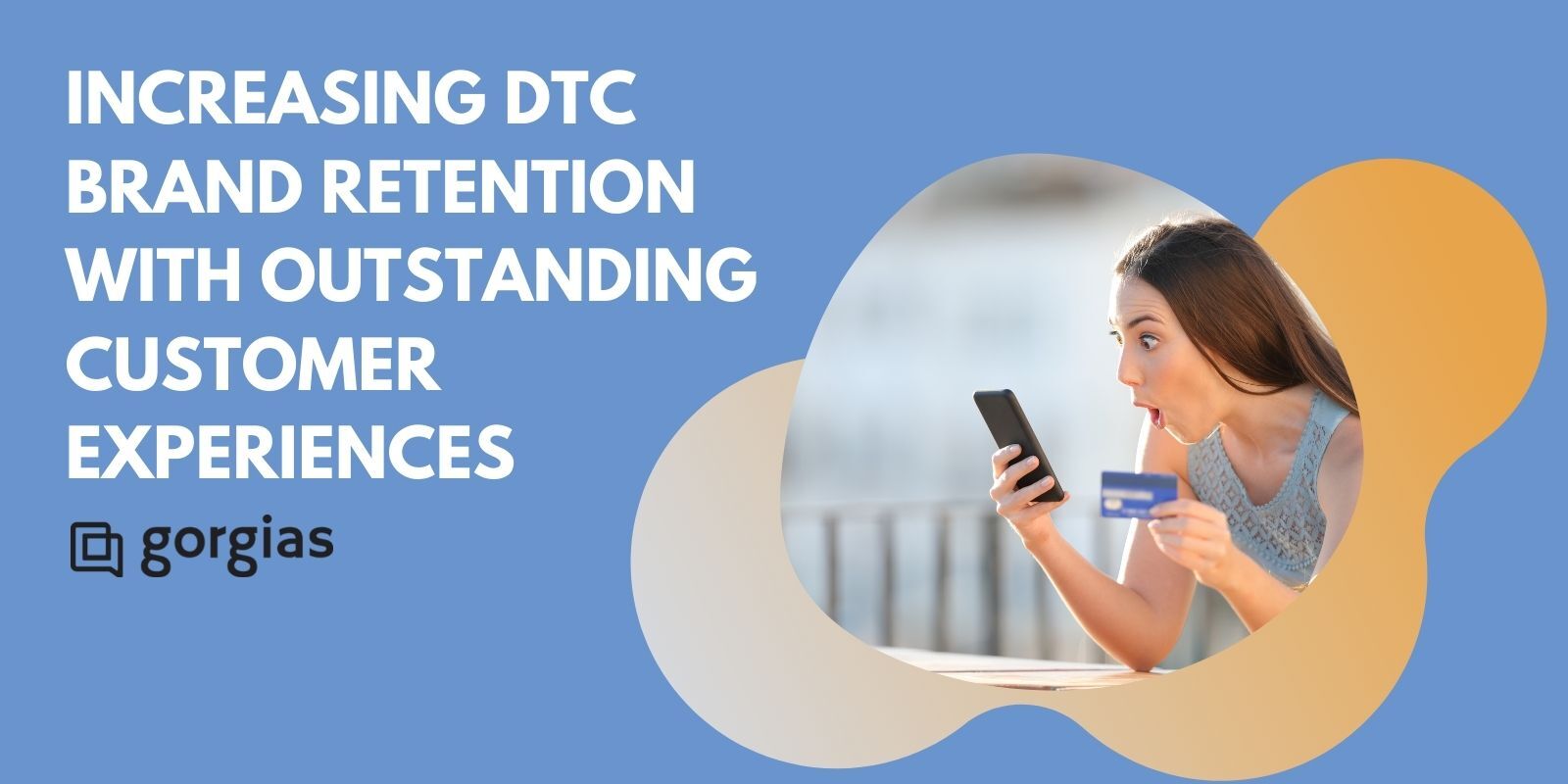 Every time a customer interacts with your brand, you have the opportunity to turn that customer into a returning and loyal shopper. And providing an excellent customer experience is one of the most effective ways to keep shoppers coming back.
With the rising costs of acquiring new customers, DTC brand retention has become a key focus.
After all, 95% of shoppers think customer service is important when shopping and staying loyal to a brand, according to a customer service survey by Microsoft. In the same report, 61% of respondents decided to purchase from other brands because of poor customer service.
But customer service is not only about answering questions. It should be fundamental to your customer acquisition and retention strategy.
The growth of the eCommerce ecosystem means that creating outstanding customer experiences doesn't have to be costly or inconvenient for your support team.
In fact, the tools available for increasing DTC brand retention through elite customer service can provide a lot of the benefits and safeguards you need automatically. Here are some tips to help you increase your brand retention by providing outstanding customer experiences.
1. Rapid Replies
Approximately 66% of customers expect an immediate response to their inquiries, but a lot of DTC brands don't have the resources or bandwidth to staff a 24/7 support center.
If that sounds like you, you'll need an intelligent tool in place to answer off-hours customer queries at the very least if you want to improve your customer experience.
That said, even though the majority of customers expect a quick reply, an even larger percentage — ​​95% of customers, to be exact — value high-quality support over speed when it comes to live chat.
That's why you need to spend some time customizing your customer support platform with responses that align with your brand and the tone you're trying to convey to your customers.
With a tool like Gorgias, you can transition seamlessly from auto-responses to a customer service representative if the chat system isn't able to provide a complete or satisfactory response.
2. Omnichannel Responsiveness for DTC Brand Retention
In the 1930s, a famous thief named Willie Sutton was reportedly asked why he robbed banks.
His answer? "Because that's where the money is."
We aren't here to encourage you to take up a life of crime, but this principle is surprisingly applicable to DTC sales and digital marketing. You have to go where the people are… because that's where the money is.
If your shoppers are everywhere, you need to be where they are too. About 58% of millennials want access to brands anytime, anywhere, so you need to meet those customers where they are.
To "be everywhere" successfully, you need to connect all of your customer-facing channels - social media profiles, website chat, email, mobile apps, SMS, etc. to a centralized location. This will empower your team to view and respond to users on any and every channel they use to reach you.
3. Personalization
Another customer experience opportunity you might be missing out on is the ability to personalize your interactions with customers in real-time.
A whopping 88% of survey respondents said that delivering a high-quality, seamless, and personalized customer experience is important to their company's overall performance.
In addition to rapid responses to customers on their platform of choice, a robust helpdesk tool like Gorgias can also be your secret weapon for creating memorable and helpful customer touchpoints.
When the tool recognizes the user - usually by their email address or some other identifying data point - you can use it to call up personal information like past purchases, subscription preferences, and more.
Final Thoughts on DTC Brand Retention
Maybe you've been getting along fine without thinking too hard about retention or your customer experience. But the importance of customer service as a differentiator has never been greater.
For example, 32% of consumers will walk away from a brand that they love after a single bad experience. This means that, even if you've built a loyal customer base, a lack of focus on their experience is going to whittle away your audience over time.
So don't leave your customers, and your profits out in the cold. Get a customer helpdesk and support tool designed to help with DTC brand retention and keep your customers happy.
Ready to get your DTC support system up and running? Click here to find out how Gorgias can help. And if you're an AdLeaks member, you can get two extra months for free!