4 Core Elements of 8-9 Figure Level eCommerce Email Marketing Systems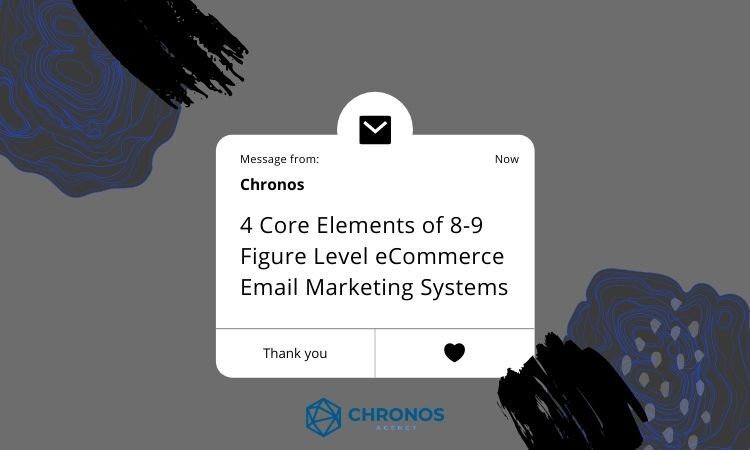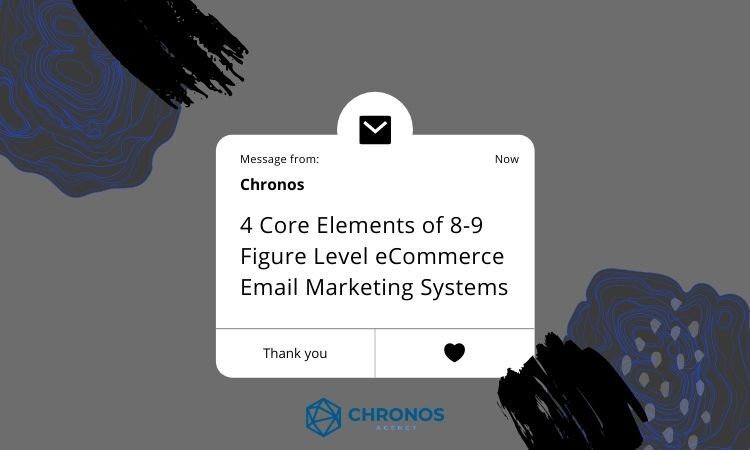 What are the core essentials that make email marketing systems a major revenue generator for your eCommerce store?
And what's the winning formula that 8-9 figure stores use to succeed with email marketing?
Let's take a look at the four core elements of email marketing you'll need to skyrocket your business.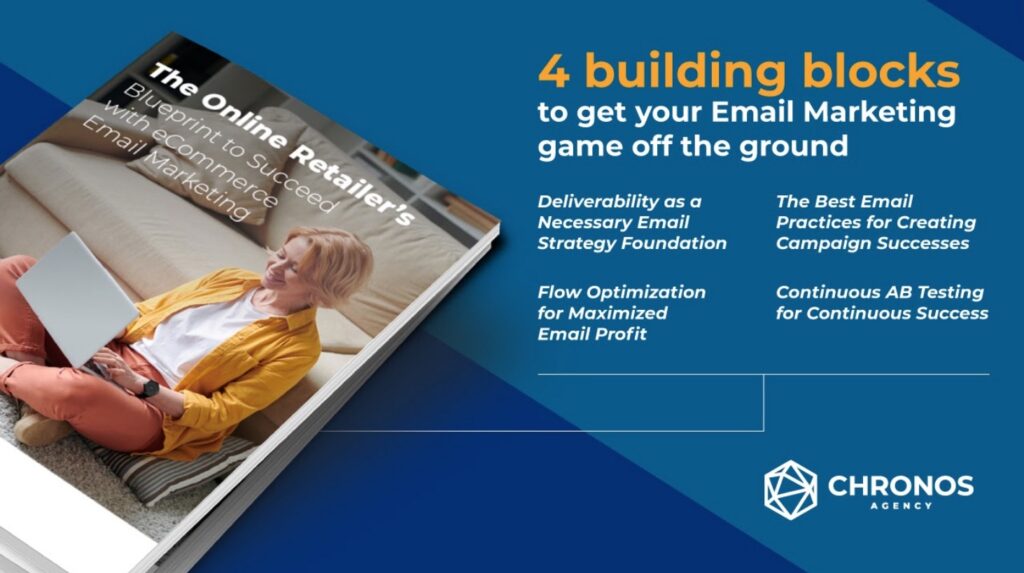 First of all, why email marketing? According to eCommerce marketing experts, email marketing was and still is a major player in the eCommerce industry. This was especially demonstrated during the COVID-19 pandemic that has continued into 2021.
Further, emails that deliver highly engaging messages and content are most likely to succeed with today's buyers. Recent trends include customer-centricity, transparency, and the use of user-generated content.
With that in mind, if you want to maximize the success of your email marketing system, you'll need these four core elements: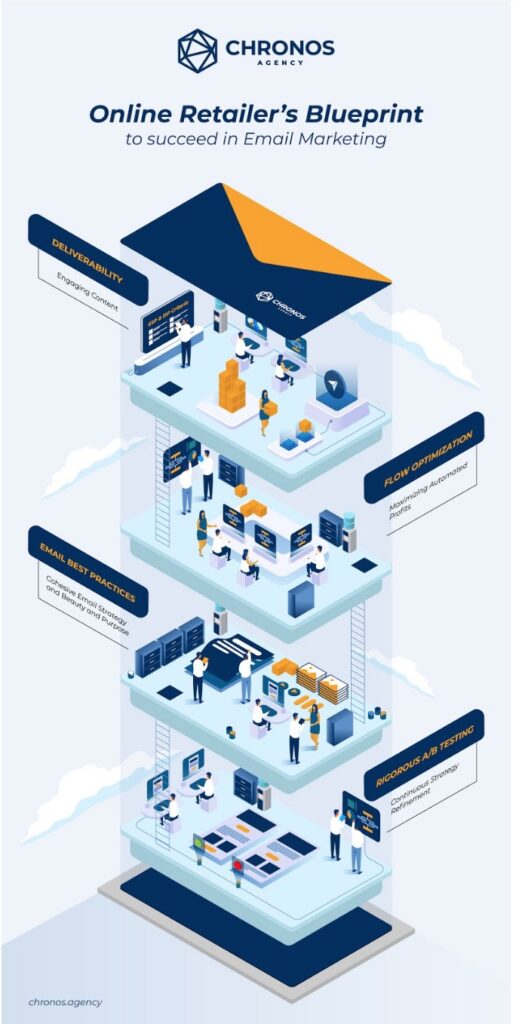 1. Deliverability
To generate revenue, your emails have to land in prospects' inboxes.
The same is true for audience engagement — your emails need to make it to your customers' inboxes in the first place for it to happen. Deliverability, therefore, is the most essential element for your email marketing system's foundation.
One of our beauty brand clients was suffering from deliverability issues. Open rates were 4.5% on Gmail and 30% on non-Gmail email service providers (ESPs). But our team helped them reach 60% open rates for both categories in 6 months — that's a 1233% increase in that period.
We focused on sending relevant content to high-quality customers. This ensures you're delivering the right content to the right people to ensure maximum engagement.
And we can't emphasize the "right people" — meaning high-quality customers — enough. Focus on keeping your engaged subscribers engaged rather than "spraying and praying" to bring in new leads.
Also, we made sure that we followed the criteria set by ESPs and Internet Service Providers (ISPs). This part is quite important as it can get you through their spam filters — then it's smooth sailing from there.
2. Flow Optimization
Out of the 30% overall revenue you generate with emails, 15-20% should come from automation. This makes optimization important for sustainable email revenue flow that can happen in the background.
Effective email marketing systems cover the whole customer journey. And automation should be a key player in maximizing sales and engagement throughout that journey.
We had two clients who needed help boosting their flow revenue, and we focused on optimizing their top three revenue-generating flows.
Those flows were:
Cart Recovery Flow
New Customer Nurture Flow
New Customer Acquisition Flow
When in doubt, amplify your top-performing flows. Doing this ensures that those flows can exponentially generate more revenue in the long run.
3. Email Marketing Systems Best Practices
It goes without saying that the best emails are made with the best email practices. And we've summarized the best practices you need into two essentials:
1. Craft a Cohesive Content Strategy That's True to Your Brand
Your campaign won't work unless you plan ahead and focus on your objectives.
What are the main objectives of email marketing? Answer: Generating sales and strengthening customer relationships.
You can do both by incorporating user-generated content (UGC) that shares real customers' stories with new prospects. Since buyers tend to trust other customers like them, UGC bridges the gap between new customers and your brand.
UGC also helps with email production. Product review videos, testimonials, customer feedback, and product demonstration videos are highly-engaging pieces of content you can include in your emails.
2. Focus on the Beauty and Purpose of Your Emails
This is more than just making good-looking emails. Your emails are an extension of your brand. Therefore, they must follow your branding standards. Find the right balance between eye-catching designs and establishing the voice of your brand.
This also helps in building brand recognition, as you're keeping your brand at the top of your customers' minds whenever they see your emails.
4. Rigorous A/B Testing
From its early days as a simple, text-based form of communication to today's customer engagement and marketing tool, email is always evolving. And if you want to stay ahead of the curve, the best emails come from diligent A/B testing processes.
Testing is the most reliable way to determine your unique winning formula. Take the best elements of your top-performing emails and incorporate them into your future campaigns.
This is just a preview of what goes into crafting an email framework that's on par with 8-9 figure email marketing systems.
If you want more details, read our recently released whitepaper, "The Online Retailer's Blueprint to Succeed with eCommerce Email Marketing." It's totally free for you to download — take the lead this 2021 and grab the whitepaper now!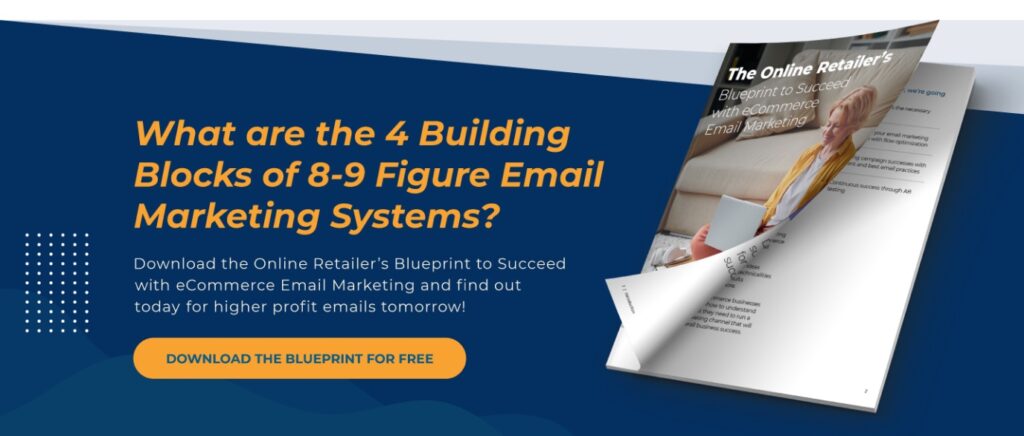 Got the tools but not the time? Why not hand all this email marketing stuff over to someone else?
Chronos Agency is that someone else. With over 200 eCommerce brands worth of experience, our email marketing experts will make your emails a major revenue generator for your online business.
Your eCommerce email marketing success is just one meeting away. Schedule a free strategy meeting and we'll help you kickstart your brand growth this 2021!