Where Did eCommerce Spend Most on Ads in 2020?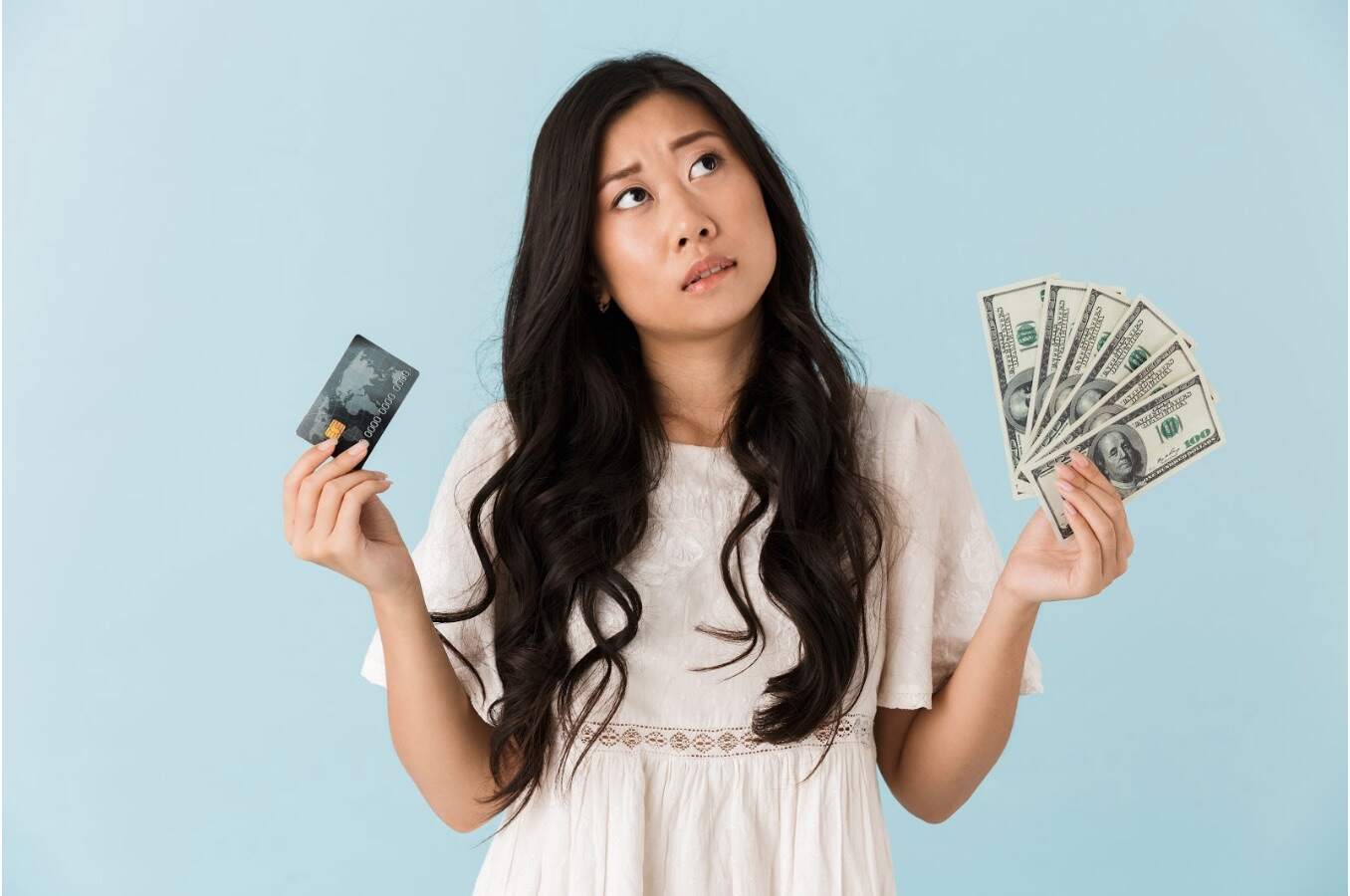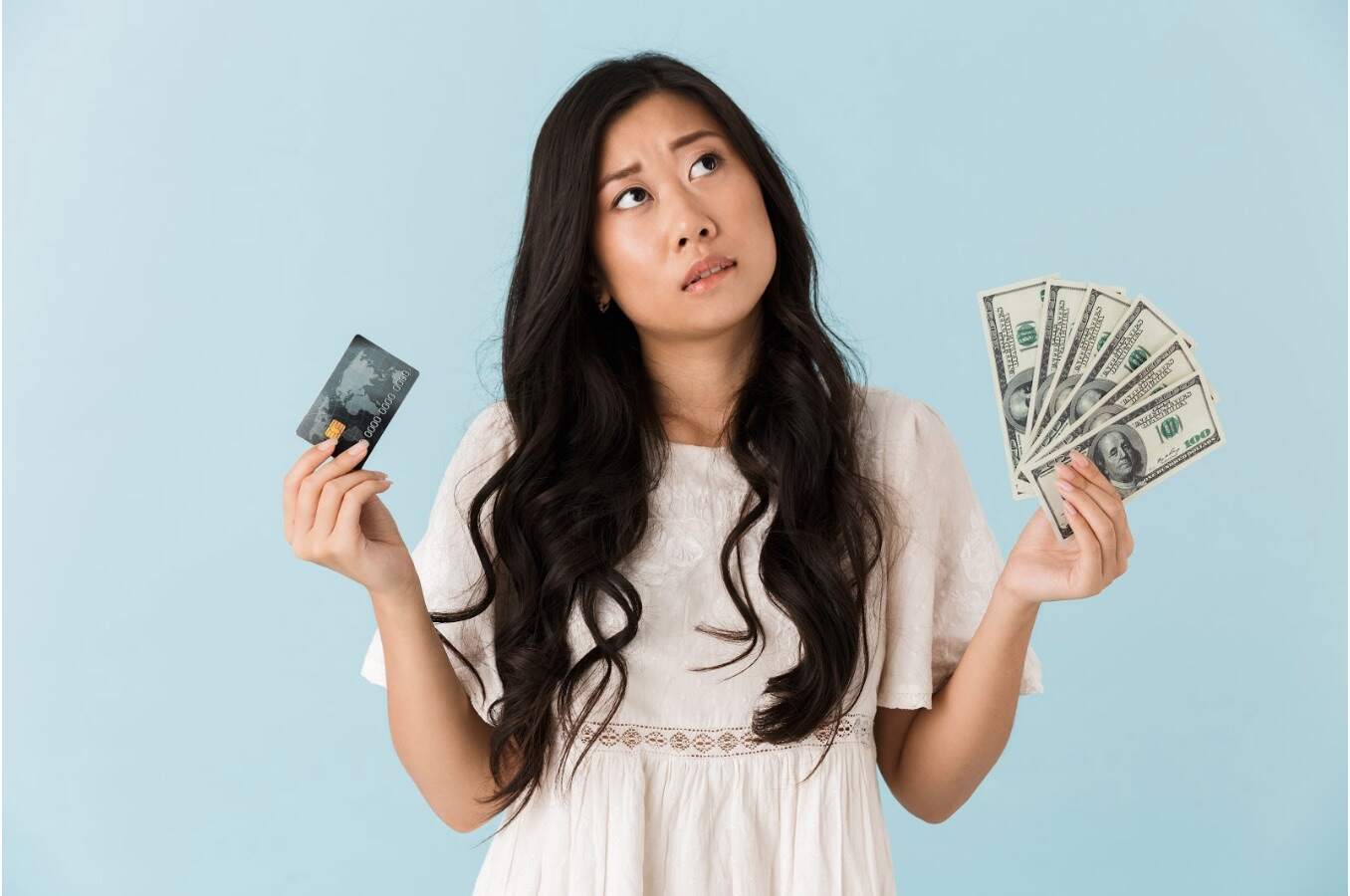 The coronavirus pandemic (COVID-19) caused two cataclysmic shifts last year. As the possibility of conducting face-to-face businesses proved impossible, the world saw an almost-total shopper migration to online stores and an influx of competition into the eCommerce space.
We're now all too familiar with the impact the COVID-19 pandemic had on the economy in 2020. Despite this, eCommerce businesses still found ways to adapt and still generate the revenue they needed to stay afloat.
The obvious strategy is to keep a tight hold on your store's budget to keep core operations running, right? But there's a big opportunity you're missing if your grip on your ad budget is a little too tight.
The projection for 2021 is taking a brighter turn. In fact, eCommerce is expected to grow even more. And with many of the world's population still staying at home due to the ongoing pandemic, many improvements to online shopping processes have been made for more convenient customer experiences. Online sales are projected to reach $4.5 trillion as online shopping has succeeded in building customer trust and taking in-store experiences online.
That said, what opportunities could you be missing out on with a lower ad spend budget? To answer that, we'll need to look back at 2020. What can eCommerce spend on ads, and the customer behavior related to it, tell us?
Let's take a look and see how much eCommerce stores all over were spending, and have spent, on ads during this uncertain time.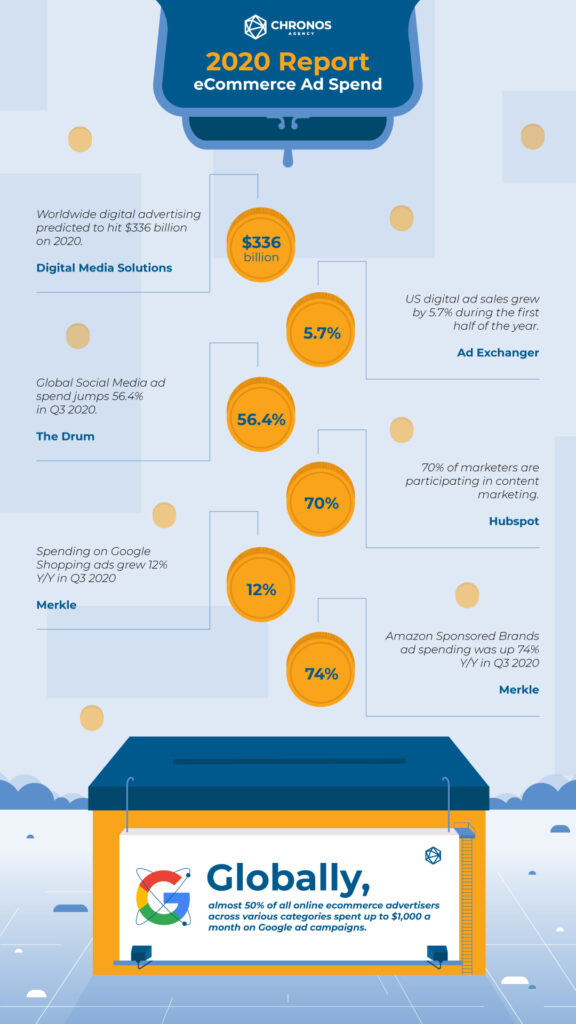 Digital Advertising was Still a Favorite Until Q2
Back in January 2020, it was predicted that the internet would account for more than 50% of total spending on ads globally. This was around when the COVID-19 virus had just been detected. The short notice meant the eCommerce space was not yet aware of the threat the infection posed on the industry until later.
When the pandemic started swelling into uncontrollable proportions, we started to notice the change in tides that have left economists and marketers stumped. By the first half of 2020 and contrary to the predictions, overall media ad revenue in the United States decreased by 7.2%. Surprisingly, digital sales still grew by 5.7%.
This rise in digital media consumption was brought about by lockdowns and social distancing policies The brick-and-mortar side of the economy felt the full impact. The silver lining? More people were at home with more time to spend on their devices—boosting online consumer presence and activity.
By April 2020, global lockdowns enforced gave rise to a phenomenon of a new category deemed as "new essentials" that now made up 40% of consumer sales on Shopify stores. The new revenue-drivers of the quarter now include any product from office supplies, beauty DIY kits to home improvement—anything that made you more comfortable at home.
The reason being that global lockdowns have forced people to spend more time indoors and shifting their buying habits and preferences to cope with the new normal.
The influx in online consumers meant a huge boost in social media activity, making this a prime opportunity for digital marketers. This led to global social media ad spend jumping 56% by Q3 2020. What exactly brought about this jump?
More online stores started investing in their social media presence to reach those stay-at-home customers. According to HubSpot, 70% of marketers are actively participating in content marketing, which explains the growth in ad spend that drives traffic to content. While the players and arena may have changed, the game remains the same — or so they thought.
Digital Ad Spending was a Mix of Up and Downs in 2020
The CMO survey noted that the overall marketing budgets increased during the COVID-19 period in 2020. The survey showed that respondents planned to spend 11.3% of their budgets on marketing in February 2020. That number climbed to 12.6% by June 2020 as both eCommerce businesses and marketers alike saw trends evolving into opportunities as the year wore on.
Towards the end of the year, the COVID-19 pandemic threatened eCommerce businesses into tightening their grip on their ad spend budgets. Overall, compared to months of March to June 2020, almost everyone from small to large-scale marketers reduced online advertising budgets by an average of 20%.
Bracing for 2021: Identifying eCommerce Spend Opportunities
The irony in all of this is that the reluctance to spend big on ads last year drove down online advertising costs. And lower cost-per-click (CPC) means you can attract more customers per dollar compared to the pre-pandemic era of eCommerce. In other words, is now the time to invest in your business' marketing efforts to take advantage of the ad cost decline?
However, the latest iteration of Apple's operating system in 2021 could pose a very big challenge for Facebook marketers. With the latest "Apple's app Tracking Transparency (ATT)" prompt in the iOS 14 update, iPhone users are notified and given the power to block or allow apps and websites to track their user data.
This might be great news for user privacy and transparency, but it could disrupt Facebook ad targeting, which relies heavily on user usage information and the sheer number of iPhone users that constitute their mobile user base.
Your biggest opportunity in 2021 could be investing in increasing your brand's online visibility by maximizing reach across "owned" marketing channels. These channels leverage the higher volume of consumer demand in the eCommerce space. You can also pivot to a 4-pronged approach that strategically employs email, SMS, live chat, and social media to connect to customers.
In other words, you have to effectively retain and build better relationships with those that matter most—your consumer base. These are people who have bought from you in the past and likely want to hear from you again.
Using eCommerce Spend to Reach the Right Customers
Now is the time to reach out to the right group of customers with the right messages. With the help of advanced segmentation strategies, you can achieve more than a boost on your return on ad spend (ROAS). You can improve your average order value and entice your existing customers to return and buy from you again.
Email marketing can help you humanize your customer relationships by being there for them at every crucial touchpoint of their customer journey. From welcome series to cart recovery and post-purchase flows, there are strategies that make email automation an efficient revenue generator.
Are you looking to improve the lifetime value of your existing customers? What 2020 has taught is that customers look towards customer service, brand promise, and persona as tenets of gaining an affinity with their favorite brand.
It's time to consider strengthening your email marketing channel as the next natural step this year.
That's why we at Chronos Agency are excited to lend a hand with your back-end marketing efforts. One of our clients, for example, generated 59% of their overall revenue just from email marketing.
While email marketing is our specialty, we can also help with your online store's lead generation. All it takes is a well-done pop-up form, like the one we helped create for one of our clients which landed them at the #1 spot in Klaviyo's Top Forms of 2020 list.
You'll need a trusted email marketing partner in 2021. Let us help you make sure that each dollar you spend on ads is another huge step to your store's next growth milestone. Just fill out our form and schedule a strategy meeting with our team for more details!