3 Lucrative Email Marketing Lessons to Increase Revenue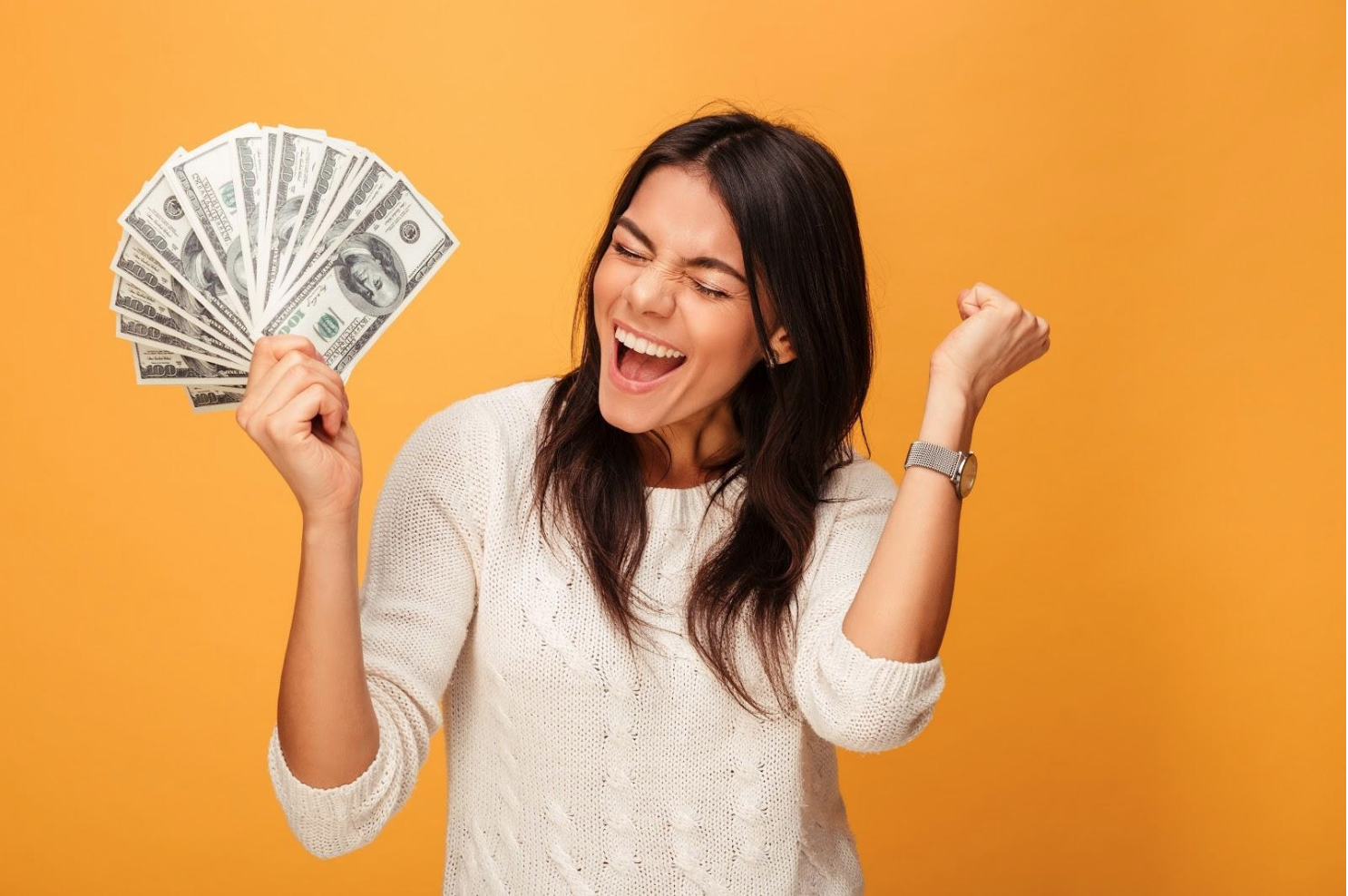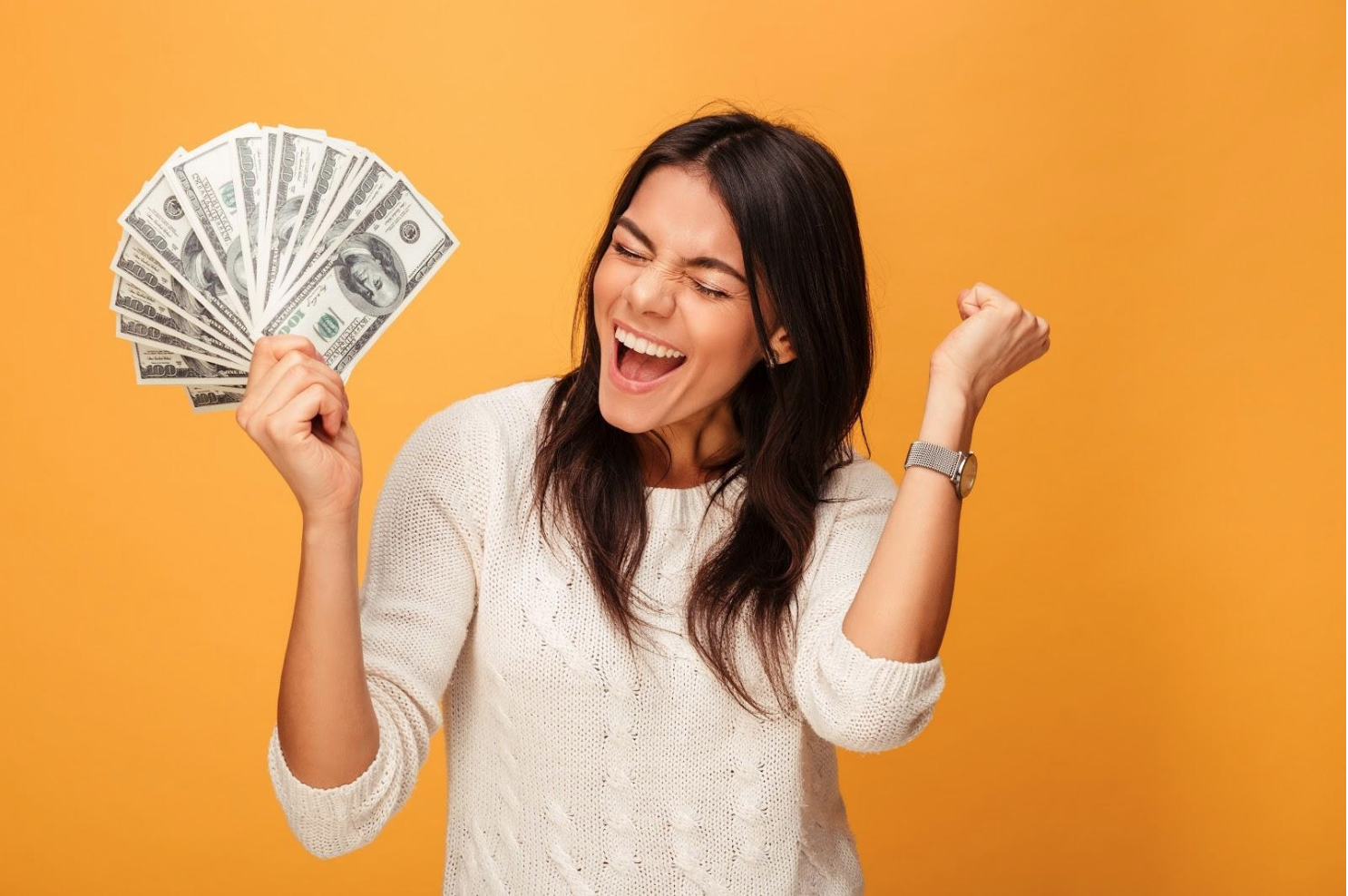 Many eCommerce stores are scrambling to learn the right email marketing lessons that will lock in success during the upcoming Black Friday/Cyber Monday (BFCM) and year-end holiday sales season.
Even though the holidays are a crucial sales period for eCommerce, lots of vendors aren't sure how their holiday profits will pan out this year.
We don't blame their shaken confidence. Many eCommerce stores didn't really have a good first half of the year—no thanks to the COVID-19 pandemic, which shifted buying behavior dramatically.
Check out Klaviyo's eCommerce market pulse to see how social distancing is impacting shifts in demand and buying trends.
Capitalizing on Market Trends
With the right implementation of email marketing strategies, eCommerce stores on the downside of the pandemic can turn this situation around. Even those with an already-booming business can further bolster their profits to set unprecedented sales records this year.
Here's an example. When the worldwide COVID-19 situation was peaking in April 2020, a beauty and skincare brand approached us. Their existing email marketing strategy was performing poorly and they were eager to sign on with a reliable partner.
Only 6% of this beauty brand's total revenue was coming from their eCommerce shop. In other words, their strategy was clearly leaving money on the table by failing to maximize their return on investment.
Ideally, an eComm store's email marketing channel should generate around 20 to 30% of total revenue.
For example, if your store is bringing in $300,000 each month, $60-75k should be coming from emails.
In a year, that could mean about $1 million in additional profits for your store — because you won't have spent a single dime on advertising.
A Five-Month Journey to a 450% Revenue Increase
Over the course of five months, we implemented proven email marketing strategies that resulted in a 450% email revenue increase. This brand's monthly email marketing now averages 25% of its total revenue, with 22% coming from automated flows alone.

How did we do it? We'll release the details of our exact approach and strategy in a case study on the Chronos Agency resources page soon. If you hit 'subscribe' on that page you can get the information as soon as it becomes public.
In the meantime, here are three major lessons that you can take from this case and apply directly to your existing email marketing strategies.
Email Marketing Lessons #1: Good Deliverability Is a Strong Foundation
Before we start customizing a strategy, we always probe the root of a store's issues. In this case, we found that low deliverability was affecting their overall email revenue.
The low deliverability was primarily due to a migration to Klaviyo, which provided better analytics and flexibility which were essential for the long-term. It also required extra measures, however, to achieve good deliverability and sender reputation for the store.
When it comes to email marketing, deliverability is crucial. It's not just about getting the emails delivered. It's about getting the emails into the target inboxes, not the spam folder. If your emails don't appear in your customers' inboxes, you're going to keep leaving money on the table.
It won't matter how effective your email design or copywriting is. If the emails don't get opened in the first place, you're saying goodbye to sales.
Even if you're already applying best email practices for maximum conversions, there is still a very small chance of your emails reaching their desired location. Additionally, there are fewer chances of your recipients getting your emails and even lower chances of resulting in a sale.
Think of it as placing a super high-performing ad on a billboard in a hidden alley.
So what can you do to improve email receipts and open rates over time? When it comes to deliverability, there are two major focus points you should always remember:
1) Focus on What Your Subscribers Want
It's important to provide engaging content that adds value to your customers. Like we did for the beauty and skincare brand, take the time to ask what your customers want and what type of content would appeal to them.
Keep in mind that the more they like your content, the more they will open and engage with your emails, and the more chances you have of converting them.
2) Please the Email Service Providers
The next thing you need to focus on is making the email service providers of your customers happy so they won't block your emails.
One way to do this is by sending to those who actually want to hear from you. In this case, we kept sending emails to leads that we knew had opened or clicked their emails recently.
Other ways to please ESPs include avoiding the use of spammy words and irrelevant links that don't link to your store. You should also always use the same 'Sent from' and 'Reply to' email.
Finally, using transactional-sounding subject lines is a plus point. Gmail is more likely to filter those to the primary inbox.
Email Marketing Lessons #2: Use Seamless Automated Flows
When you set up the right flows and implement advanced segmentation strategies, your email marketing automation becomes a well-oiled machine that runs in the background. You'll be free to focus on other aspects of your store.
Simply having flows set up won't automatically generate the desired 20 to 30% of your total revenue. These flows have to be optimized according to best practices and what works best for your customers.
Most importantly, optimization is a continuous process. Customer behaviors and preferences change. You have to regularly check your flows and track results to make sure they are working seamlessly and successfully.
In the case of our skincare brand, we focused on optimizing these flows first:
Cart Recovery
New Customer Acquisition/Welcome
Browse Recovery
Post-Purchase
Replenishment
During the first week of flow optimization alone, flow revenue climbed up from 6% to 8%. And by the end of the first month, email flow revenue was up to 19%.

So how do you optimize these flows to make sure they're always in their best condition? The answer is A/B testing.
Constant Testing Will Reveal Solutions
By testing constantly, the changes you make to your flows will always be backed up by data. This is exactly what we did with the beauty brand. We consistently tracked the results of any and all optimizations and only concluded tests when there was enough significant data.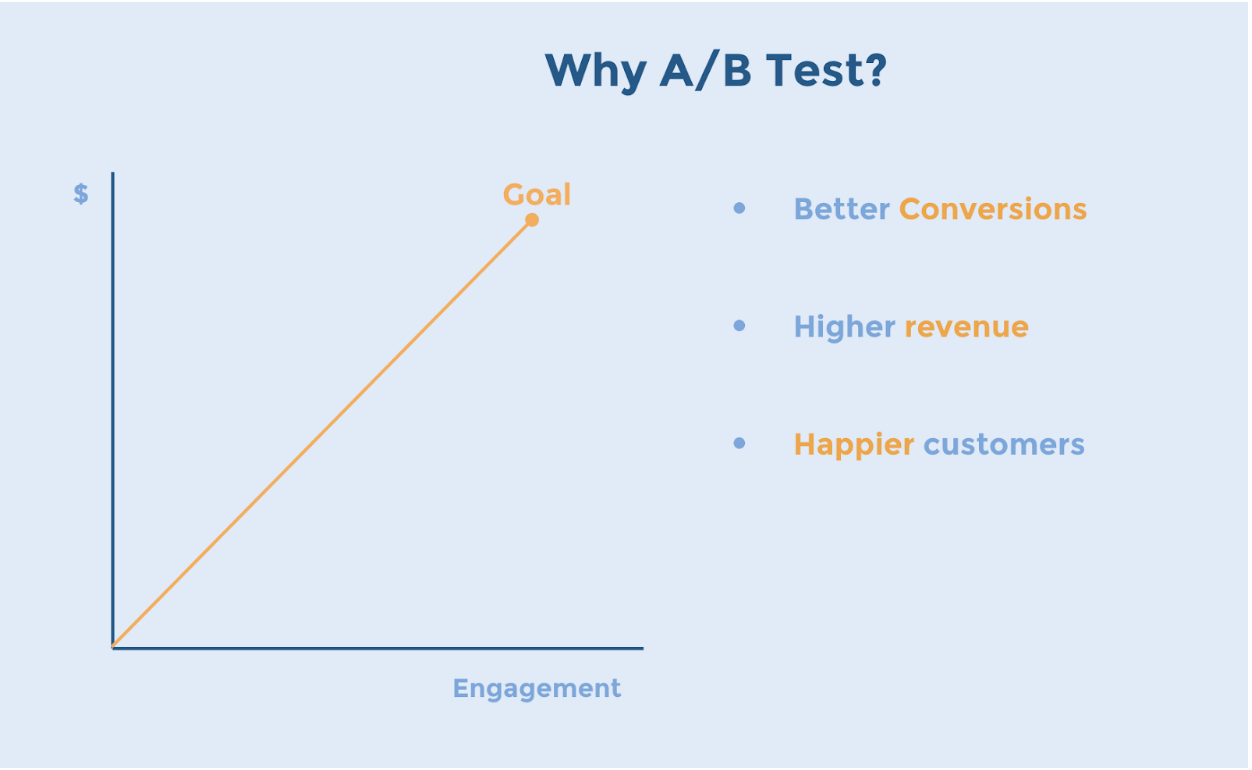 One result we found, for example, was that text-based emails worked better than HTML-based ones for cart recovery flows. After applying this change, the cart recovery flow started pulling in much more revenue.
One important thing to note when it comes to A/B testing is that the outcomes will be different depending on your store and your customers. Just because text-based cart recovery emails worked wonders for this eComm brand, it doesn't mean that you should go for text-based too.
That's why A/B testing is a must—you have to find out what works best for your brand.
Email automation or flows are one of the key tools for capturing the best record-breaking sales for this BFCM 2020 season.
But even if you're short on time and resources, it's still not too late to get started. Click here for three of the most profitable email automation flows you'll need for the heavy lifting in your BFCM email marketing gameplan.
Email Marketing Lesson #3: Content is Still King, Especially When it's On-Brand
This beauty brand had a large millennial following, and they were already present on social media channels. In short, email marketing wasn't their only marketing arm. And because of their omnichannel presence, creating and implementing a cohesive content strategy was a must.
Our approach to this was to spend time studying the brand identity, messaging, voice, and personality. Doing the research before developing a content strategy helps not only to generate sales but also to strengthen customer relationships.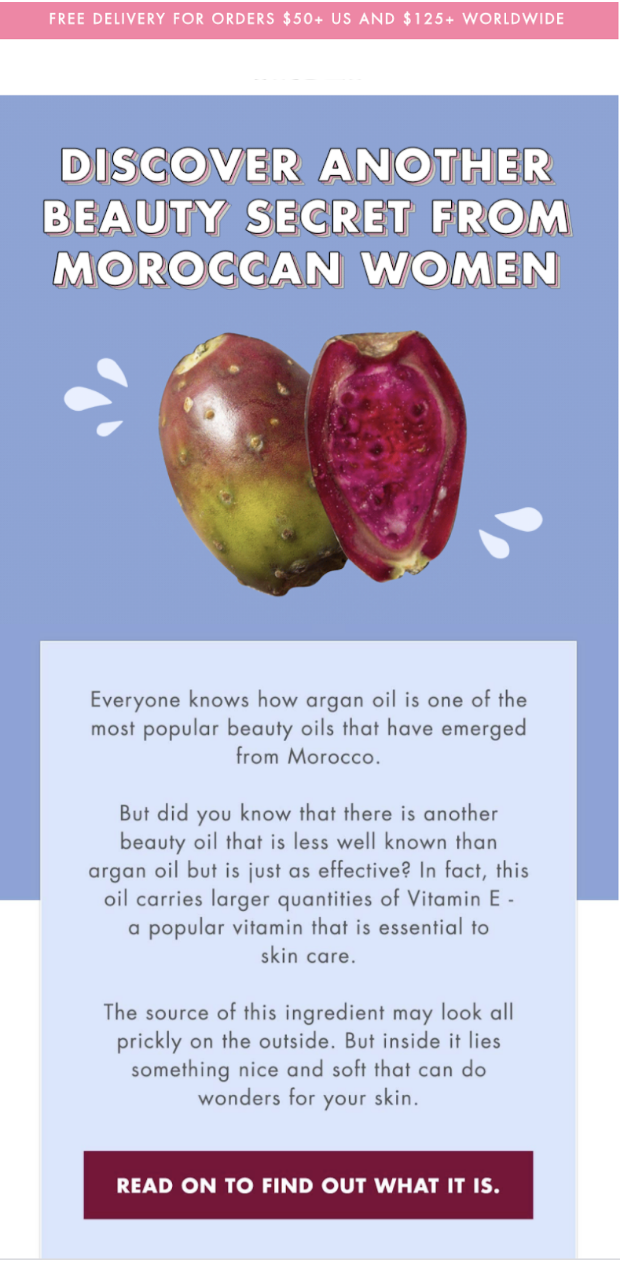 We started creating campaigns as well, even though the brand didn't run any during the month before we started our collaboration.
You can replicate what we did for your store by:
Mixing up the types of campaigns you send
Leveraging user-generated content (UGC) and featured testimonials

Use YouTube and TikTok videos made by actual customers as part of your collateral
Types of Email Content for BFCM
Given that BFCM is coming soon, you can use this list to reference the types of content that you can send to your customers, such as:
1. Trust Builders that build rapport and strengthen relationships with your customers. It's recommended to send out emails that build trust before you push for a sale.
2. Social Proof, which includes everything from UGC to showing text-based reviews from your customers. About four out of five consumers say that UGC factors into their purchasing decisions.
3. Content Emails to support sales emails by providing context and stories about the brand and products. These include blogs, updates, and product information.
4. Educational emails to explain your products to your subscribers. You can include step-by-step videos or infographics that show the different ways you can use the products.
5. Offer-based emails that push your customers to complete a purchase. This is where you can explore discount tiers, introduce new products, or announce your promos.

This client's email marketing channel has transformed into a reliable and sustainable revenue channel for their brand and is making significant contributions to customer engagement.
Final Thoughts on Email Marketing Lessons
It's worth noting that the strategies we implemented were all based on our history of working with more than 200 brands to date. That experience informed how we crafted this client's custom success story.
There's still a few weeks left before BFCM. You can still apply these lessons yourself, or you can schedule a free call with one of our strategists. There's a lot at stake this coming BFCM, so make sure you have a large chunk of the profit pie!
AdLeaks Members Get $200 off!
Better yet, if you're up for email marketing strategies that are tailored for your business, you can get $200 OFF Chronos Agency's monthly services as part of the AdLeaks family.
When our team does email marketing for eCommerce stores, we always think of the best strategies that will convert. Let us know if you'd like to schedule a FREE STRATEGY CALL today!