Send Existing Customers These 5 Emails to Keep Them Buying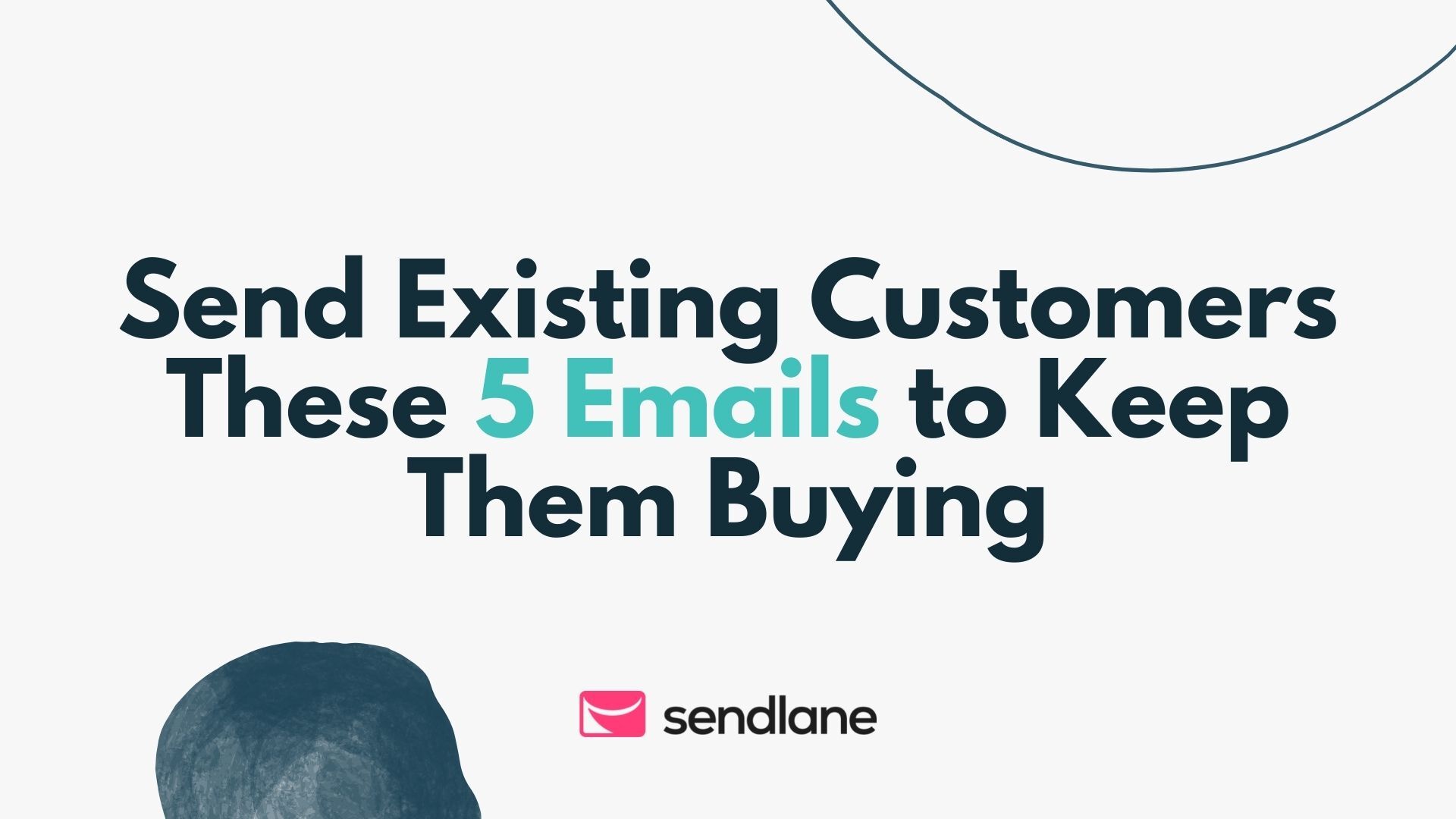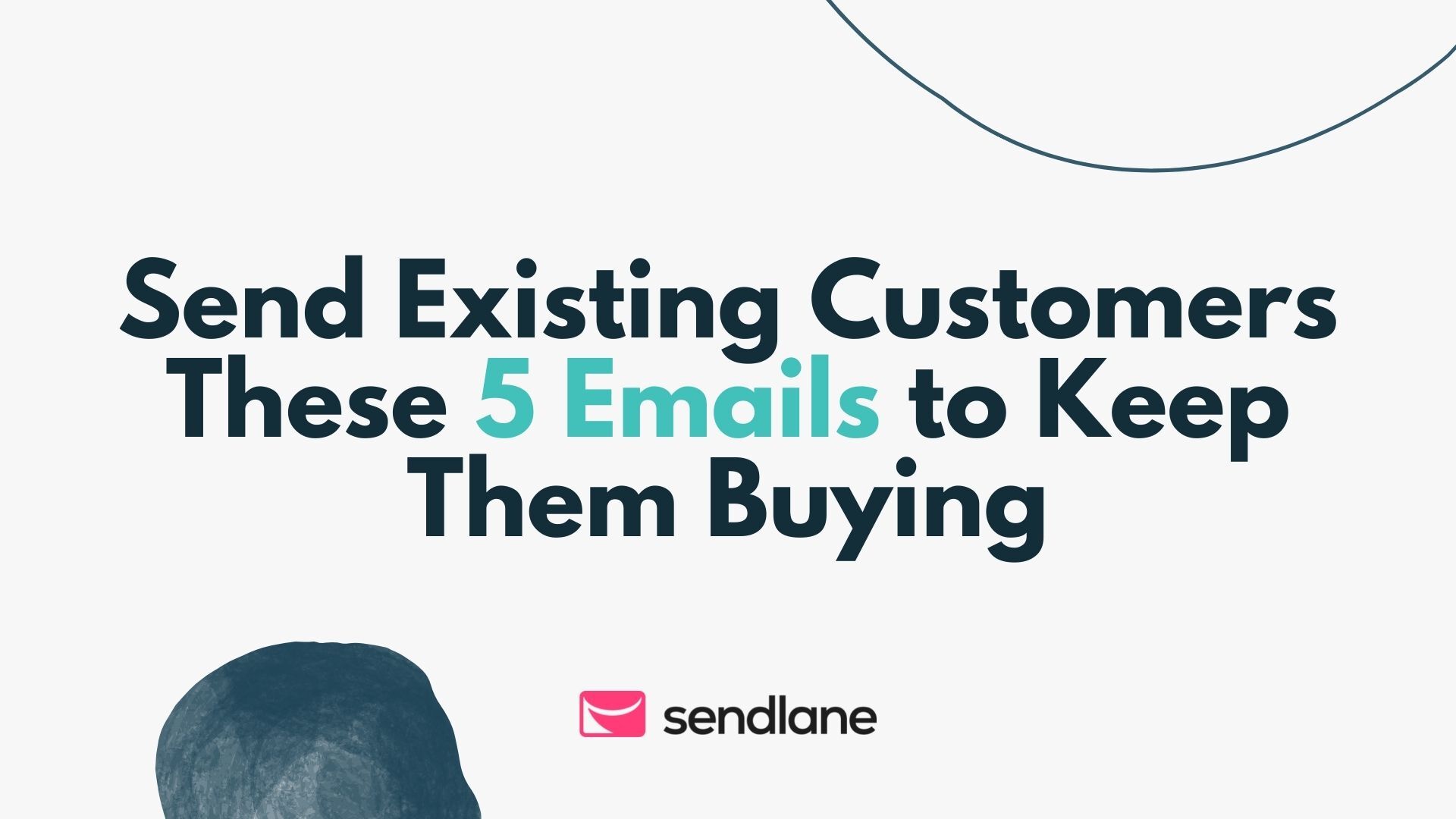 Customer retention, or the art of getting existing customers to resubscribe and/or buy again, isn't talked about enough.
Customer acquisition is a more exciting topic — the thrill of the chase, amirite? — but retention is essential to keeping the lights on for any brand or business.
After all, research shows that finding a new customer can cost up to five times more than keeping an existing one.
That's why customer retention is a must-have goal for your email marketing strategy. Existing customers have already been won over, which makes them easier to sell to, and email is one of the best channels to keep in touch with them.
Email feels more personal than other marketing channels, which makes it perfect for keeping your current customers close.
As important as it is, lots of small businesses struggle with retention. If you aren't actively selling something, what are you supposed to say?
Try taking inspiration from the emails below, all of which were sent by brands to existing customers. Any of these tactics can be repurposed for your audience with a few thoughtful changes. And you can use them to stay connected to customers after they buy… until they're ready to buy again.
1. Ask For Feedback
Let's start by talking about feedback emails. They're one of the first emails you should send your customers after a sale.
Yes, it can be nerve-wracking to ask customers what they think of your product and their experience with your brand. But their answers tell you if their purchase was successful or not, and it's easy if you connect your sales system up to the right marketing automation tools.
Sendlane's Shopify integration, for example, lets you segment and tag customers automatically so the experience for buyers is seamless.
Further, when you ask is just as important as what you ask. The right time for your feedback email will depend on your product or service, but it's usually a good idea to check in within a week or two of your customer's purchase.
This extra time gives them space to develop an opinion, but the first impressions are still fresh. In this email from Bellroy, for example, the brand asks buyers how they're "getting along" with their purchase:
The copy is friendly and considerate, and the timeline — 30 days after the purchase — is certainly long enough to wait before asking for a review.
If you want to take this method further, you can even segment customers into different groups after they share their feedback based on their satisfaction.
You can send referral requests and other emails to happy customers, and send not-so-happy shoppers a quick "need some help?" support email.
Also, there are different ways to ask existing customers for feedback. You should choose the most natural option for the situation.
If your customer bought a product, for example, you can ask for a product review. But you can also ask them to tag you on social media or answer a short NPS survey. Choose the right fit for your business, but keep it simple — you don't need a five-page essay about the customer experience.
2. Share Referral Opportunities
Effective referral requests are a double whammy — they keep your existing customers engaged and bring in new buyers.
These days, recommendations from friends are the most credible form of advertising. And because people trust their friends more than internet strangers, you can leverage customer referrals to boost your trustworthiness and your buyer's street cred.
After all, lots of people love being "that person" — the cool friend who introduces everyone else to new brands and products. And when you help your customers become "that person," they (and their friends) will love you for it.
And if you can incentivize referrals so that one or both customers get a small reward in the process? That's pure gold. You can see in the email below that this tactic is working for sock seller Bombas:
These emails are a great follow-up after your first feedback email.
You aren't pushing for another purchase yet, but you're still keeping customers engaged before moving onto renewal-focused emails.
3. Provide Some Motivation
Let's extend our timeline out a bit and consider, for example, customers who purchased about a month ago.
The initial excitement has probably worn off, but it's too early to hype up another purchase. How do you keep the love alive?
There are lots of ways to "drop in" on a customer to keep them motivated to use your product.
For example, this email from active apparel brand Brooks doesn't even mention shopping until the end of the email:
This email is about thinking like your customers. What should they be using your products for? Answer that question and go from there.
This doesn't just apply to athletic wear. Find a unique angle for your brand that you can use to keep customers excited until it's time to start their next sales cycle.
That's where our last two email ideas come in.
4. Related Recommendations for Existing Customers
Now let's say that it's been a few weeks, or even months since a segment of your existing customers made a purchase.
You've been strategic about keeping them engaged. You know they're still thinking of you. And it's time to plant the seed for another purchase or renewal.
This isn't the time for hard promotions. Try starting with a nudge.
One effective nudge we've seen work is emailing customers to highlight products that go well with what they already have.
This email from Sonos is a great example of showcasing new products:
This email doesn't push too hard to sell, and the call-to-action button is for a preorder — it's like a thoughtful friend is recommending something new.
Sonos is encouraging future purchases by hyping up new products, and recommendation emails like this can help conversions even when a customer doesn't convert. The email itself serves as a mental cue that moves customers back into "buying" mode.
5. Cross-Selling & Re-Selling Emails
Once you've nurtured your existing customers for a while, you'll want to take your relationship to the next level with another purchase.
It might be the same product again, a complementary product, or something new in another category. Your best choice will vary based on your customers' preferences and your stock.
This email from Harry's uses a few different tactics to entice existing customers — there's a new product, complementary merchandise, a clear call-to-action that leads to the site, and more:
‍
Emails that focus on repurchasing, like this one, should be more focused than related recommendation emails. The calls-to-action should be more direct and, if possible, synced up with your customer's average sales cycle.
Make Your Sales Funnel Into an Existing Customer Cycle
These strategic "keep in touch" emails will keep you close and friendly with your customers.
More importantly, they close the loop between the end of one sales funnel and the start of another. And with each email you send, you learn more about your customers and build your relationships with them.
If you combine these tactics with Sendlane's advanced email and SMS marketing tools, you'll create even more opportunities for personalization that can increase sales later — click the link to try for free!