Video Views Facebook Ad Objective
A video is a powerful form of content. When created and implemented propertly, videos work really well for Facebook advertising. Over half of the ad space available within Facebook is designated for video. It's safe to say that investing time and energy to leverage video properly for your brand or business is a wise decision. If you have not read our previous parts to this series you can do so by clicking the links below.
Click Here to read the AdLeaks Traffic objective article
Click Here to read our AdLeaks Engagement objective article
In this article, we will cover the Video View objective within Facebook and give you some tips on how to use this objective.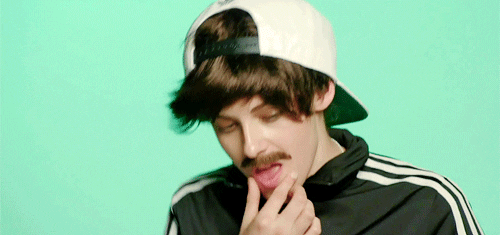 Selecting Video Views as your marketing objective is going to promote your videos to users who prefer to engage with video. You can use the Video View objective to show footage that is behind the scenes, introduce and highlight new products, or promote customer stories to raise brand awareness.
Optimization for Video Views
When you are building your video view campaigns you will notice they have three options on the Ad Set level to optimize your ad delivery. See below for an example in ads manager:
ThruPlay: This is a new optimization option with the video view objective. For short videos (15 seconds or fewer) Facebook will deliver your ads to help you get the most completed video plays. If the video is longer, Facebook will deliver your video to users who are likely to watch at least 15 seconds of your video.
10-Second Video Views: Facebook will deliver your ads to people who are likely to watch 10+ seconds of your video at the lowest cost.
2-Second Continuous Video Views: Facebook will deliver your ads to users who are likely to view 2+ seconds of your video or more.
When selecting which option to use you need to think of your goals. If you are trying to build assets for lookalike audiences down the road,  2-second video views would be a good selection.
If you want users to engage and watch all of your videos try split testing ThruPlay against 10-Second Video Views. See what objective brings in the highest average watch times.
Tips and Tricks For Video Views
Know your placements and tailor your videos specs to fit those ad placements and platforms. You can view Facebook's tips for aspect ratios by clicking here.  Different placement options require your videos to be in different aspect ratios.
Click here to view Facebook's Video Requirements guide. 
Add subtitles to your videos. Adding subtitles to your videos will increase your view time. It's also a great way to add call to actions or other informing text into the video.
Test different thumbnails to get users to stop on your video. There are so many videos in the newsfeed today both organic and sponsored. If you want your video to be watched you need to have a thumbnail that grabs the eye of your audience.
If you are going to be running video views to both Instagram and Facebook you need to check out our next article! We'll show you how to use one video and tailor it for both Facebook and Instagram placements.
Until then thanks for reading and happy hunting! 🙂