Gorgias Coronavirus Stimulus & Virtual Events Supporting eCommerce Merchants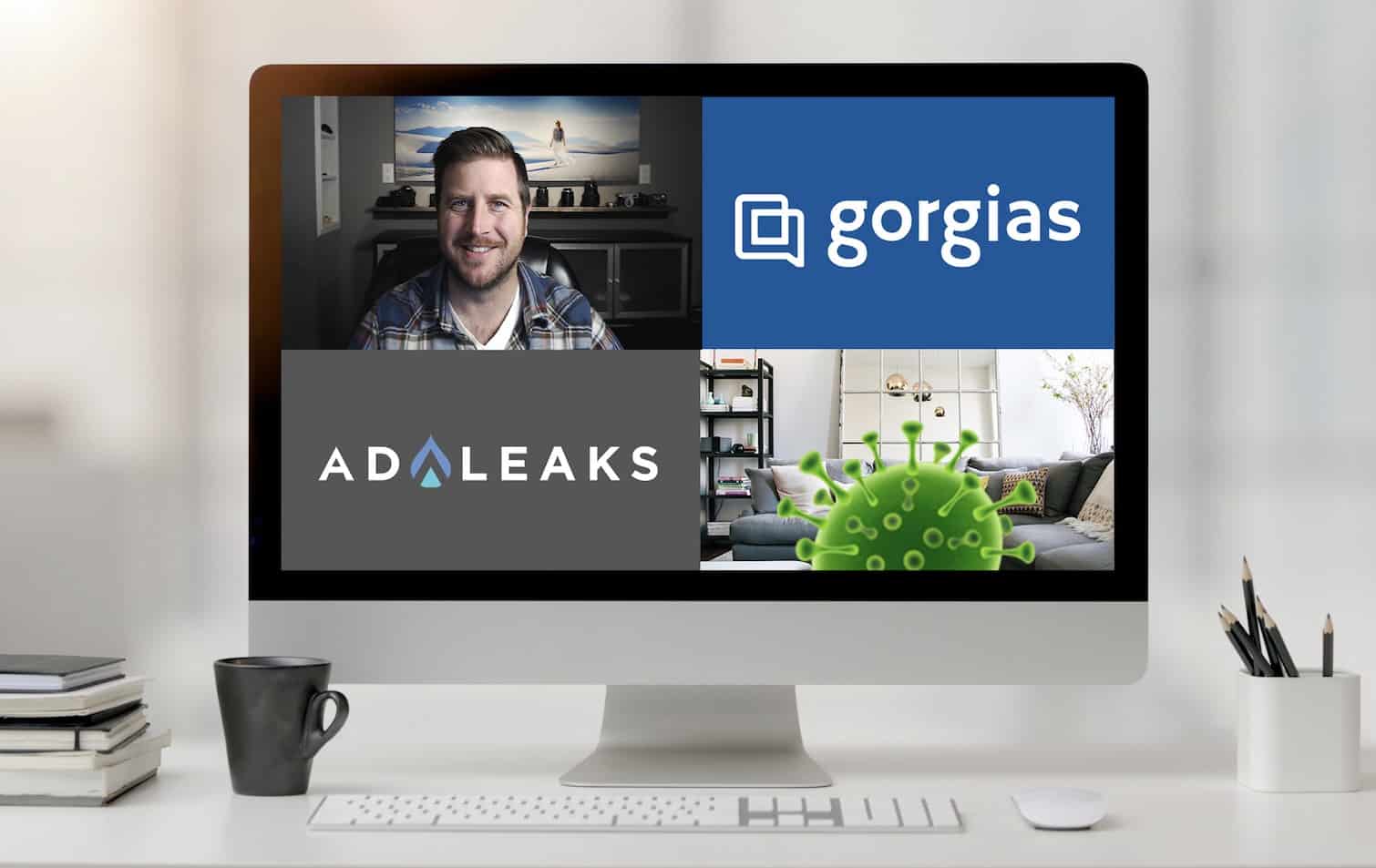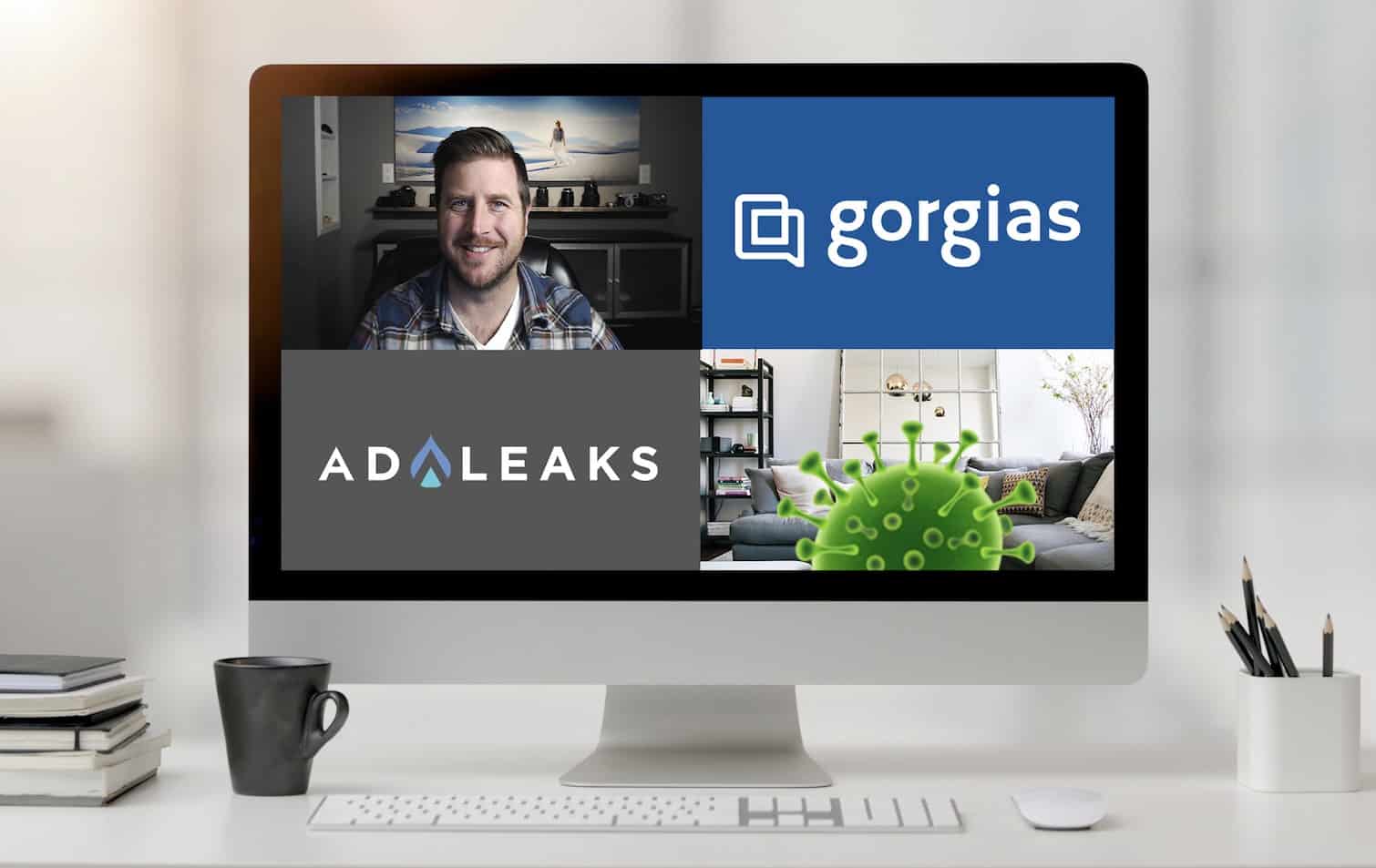 Gorgias, an all-in-one helpdesk for Shopify merchants and AdLeaks partner, is offering 3-6 months of their Customer Support helpdesk for free as part of a COVID-19/coronavirus stimulus program to help eCommerce merchants affected by the global pandemic.
"We're seeing a 20-40% dip for some of our eCommerce merchants and clients, but support tickets are remaining steady in terms of inquiries," said Billy McClennan, Gorgias' Strategic Partnerships Manager. "We got a lot of feedback from our clients about how they've been struggling. That sparked the conversation on our end to put something together that will help clients get through this."
Gorgias Coronavirus Stimulus Package
Gorgias is offering merchants impacted by coronavirus a 'stimulus package' of free helpdesk service for 3-6 months. New or existing Gorgias clients who can demonstrate a decline in sales can click here to apply.
"Starting at the end of February and into March, the order volume across all brands was down about 30 percent. Merchants were definitely hit then," McClennan said. "Our data shows what you'd expect -- luxury and fashion have taken a dip, while essentials and home goods are still doing pretty well."
Virtual Webinars
Gorgias is also holding virtual versions of the popular "Conversational Commerce" event series, which includes a live webinar with AdLeaks in April.
These intimate workshops help eCommerce leaders increase sales by guiding online shoppers through purchasing decisions via chat, social media & SMS. Despite the virtual setting, this hands-on workshop can still give eCommerce brands an unfair advantage over the competition.
"This isn't just for us. We want to provide value for merchants who typically go to events to learn and get content and meet our partners," McClennan said. "These courses allow us to stay active and provide value in the event space."

Agency Bonuses
Gorgias is also providing additional agency bonuses to help clients and partners facing an uncertain cash flow.
In addition to the ongoing 20%, Gorgias will pay out an additional 15% of the contract upfront on new referrals.
For example, referring an eCommerce merchant who chooses Gorgias's Pro Plan at $300/month would generate a $540 bonus.
The coronavirus stimulus offers are "helping clients keep their support on point without hurting their cash flow," McClennan added. "This is important to help our clients make it through okay because they were having a lot of issues related to the coronavirus early on."
For more on Gorgias' response to COVID-19 and coronavirus stimulus, please click here. And if you're interested in Gorgias' all-in-one helpdesk platform, click here to learn more.
Upcoming Gorgias Virtual Workshops
4/16 | Guest: Roswell Studios | 12PM EDT/9AM PST
4/21 | Guest: Electric Eye | 1PM EDT/10AM PST
4/22 | Guest: Swanky Agency | 10PM EDT/7PM PST
4/27 | Guest: The Working Party | 9:30PM EDT/6:30PM PST
4/29 | Guest: Stead Lane | 9:30PM EDT/6:30 PM PST