7 Ways to Leverage Omnichannel Strategies for eCommerce Lifecycle Marketing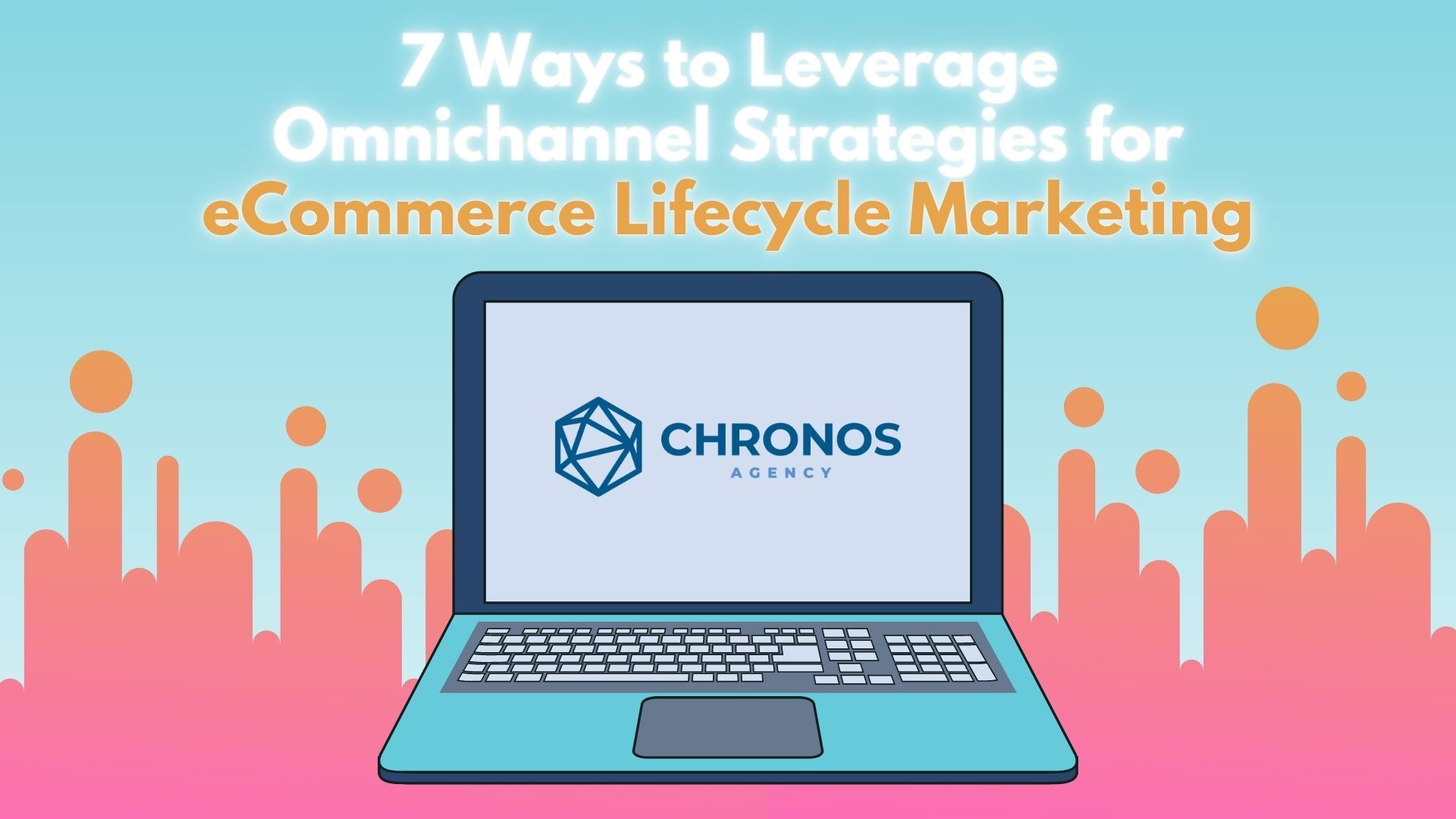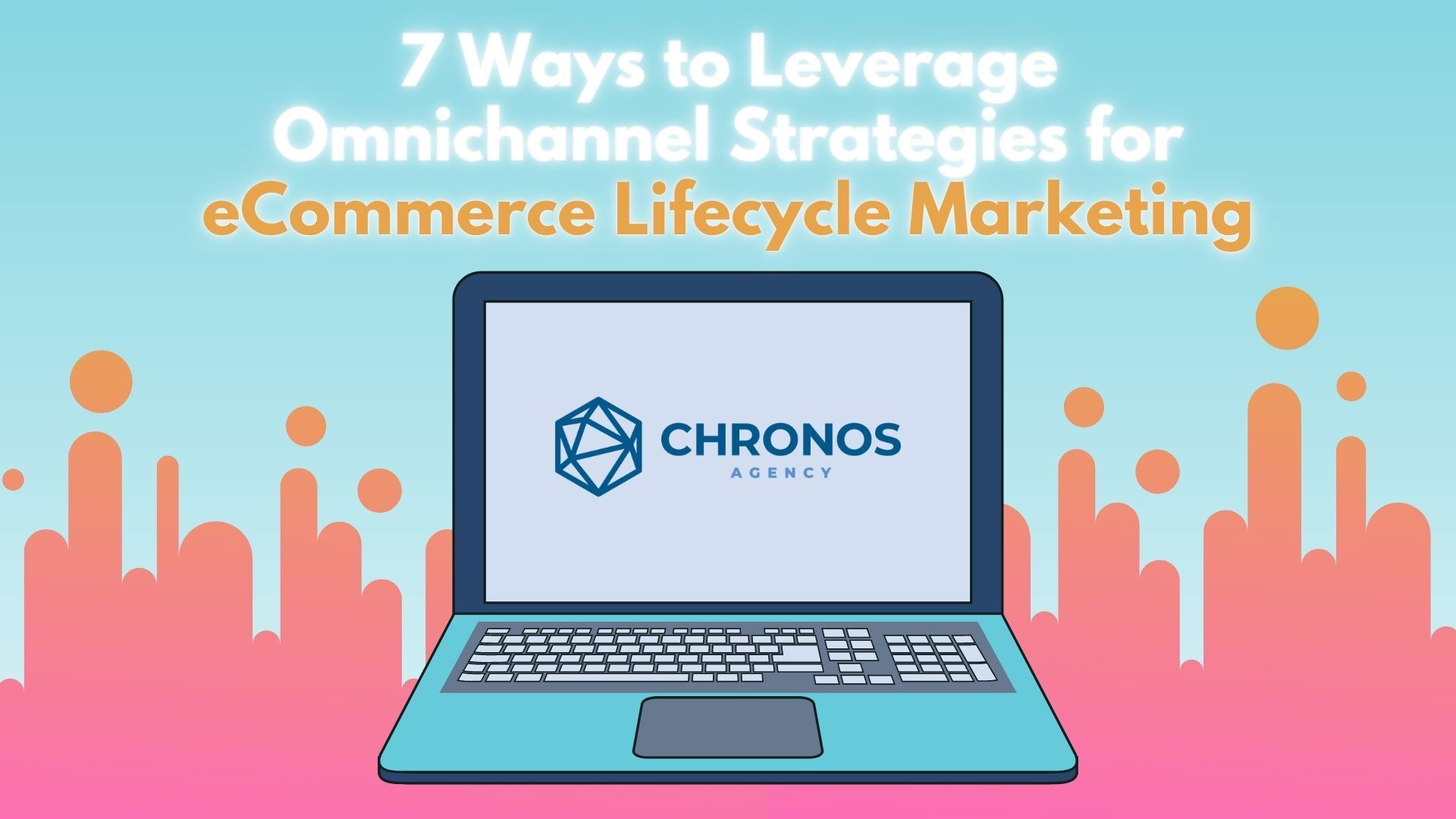 There is no one-size-fits-all approach to engaging with your customers. In fact, it's usually the opposite — the more you can personalize each prospect's experience, the better.
But how do you send personalized messages to your long lists of contacts effectively?
Omnichannel strategies for marketing allow you to create tailored experiences for your customers regardless of their preferred channel of engagement.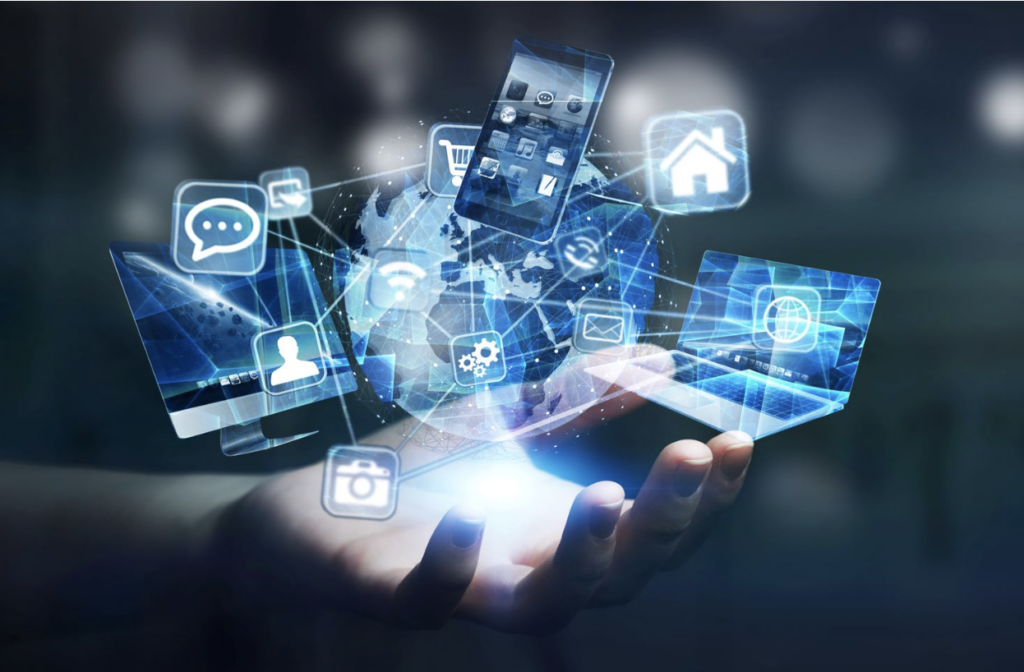 3 Ways Omnichannel Strategies Help Future-Proof Your Brand's Marketing
You need more than simply expanding to multiple marketing channels (multichannel marketing). The online stores that are bringing in 7- to 8-figures have invested in creating a seamless and engaging omnichannel experience.
1. Add Multichannel Consistency to Your Customer Experience
According to Netsuite, around 95% of customers use at least three channels in a single interaction with a brand.
To truly maximize customer engagement, you'll need to streamline and stay consistent across all of your channels.
2. Access to More Customer Touchpoints and High-Value Data
More channels for customer interaction means more touchpoints for your team to monitor and streamline. Omnichannel marketing is all about creating a solid customer experience.
Finding more ways to address key customer touchpoints can give you valuable insights and help you iterate on and improve your customer journey framework.
3. Open Up Continuous Customer Nurture Opportunities
Having a consistent omnichannel marketing strategy gives your customers more options to reach out to your brand. This means higher accessibility to your customer service and sales teams.
This is also tied to your overall sales. How? It opens up more options for your customers to purchase your products no matter what channel they're interacting with you with.
7 Omnichannel Strategies to Scale Your eCommerce Brand
Are you looking to optimize your customer reach, engagement, and nurture power to maximize your brand longevity?
Here are a couple of strategies aligned with our future-proofing agenda that you can apply to your marketing systems:
1. Aim for Mobile-friendly Designs
Multiple channels mean you're dealing with customers using different devices. Is your goal to have a streamlined customer experience? You'll have to make sure that all your marketing efforts work and display properly no matter where your customers view them.
Users, on average, will spend fewer than 15 seconds on your website. That's the amount of time you have to capture a visitor's attention.
If your website takes too long to load or just loads into a jumbled mess, your website will have a high bounce rate—which is not good.
High bounce rates mean fewer conversions, which lead to lower engagement and fewer sales.
Ensuring your website is mobile-friendly is an example of creating responsive website designs. giving your website more flexibility when your customers view them across multiple channels.
2. Boost Your Conversion Rates with Retargeting
Maximize the reach of your campaigns with retargeting. Omnichannel retargeting can help you convert high-quality leads across your multiple channels. Multiple channels already provide you with multiple pools of interested customers you can retarget.
One great example would be connecting with store visitors via your social media platforms. According to Trinity, 54% of consumers prefer social media channels as platforms for retargeting to customers.
3. Maximize Customer Engagement by Using Email and SMS Marketing Together
Omnichannel marketing works best when you leverage your owned channels, which include email, SMS, and social media. These channels help you get more immediate responses from the customers you engage with.
Your email and SMS marketing systems can work seamlessly together. Use email to start the conversation with your customers. After that, nurture their interest with engaging text message content.
Here's an example of a Valentine's Day teaser email from ForChics: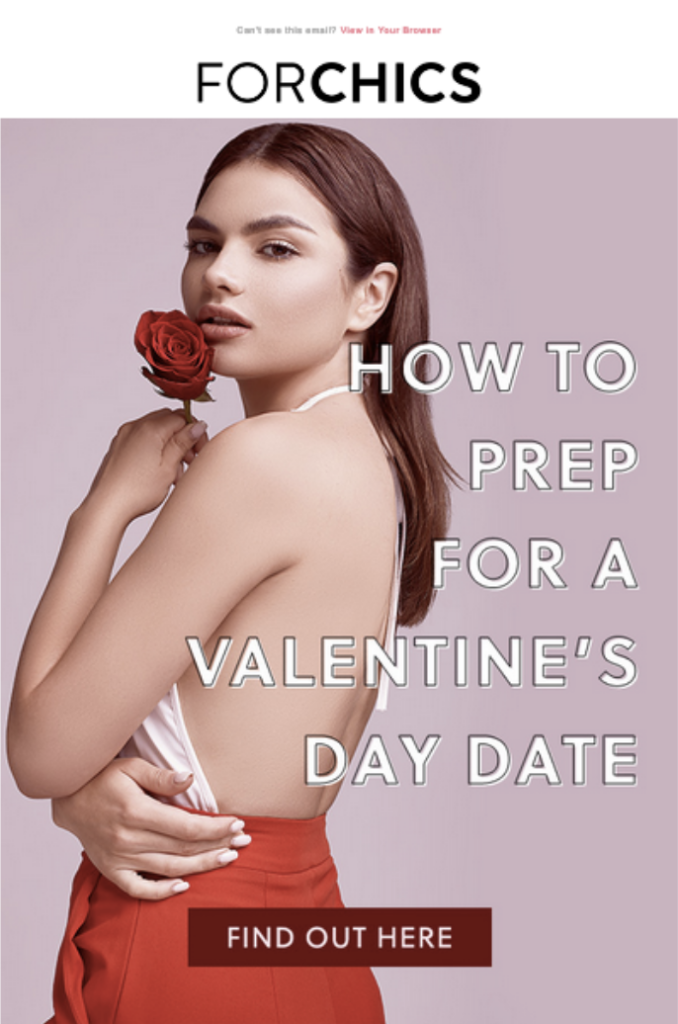 And your follow-up text messages to highlight relevant products can look like this example from Slumberkins: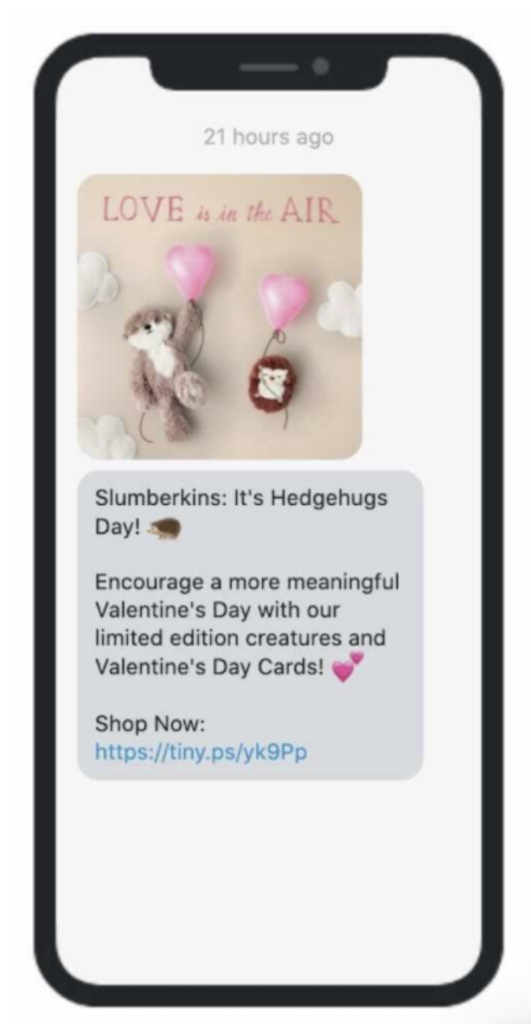 Go the extra mile by connecting with your audience using social media. Top it all off with timely customer service using live chat.
This is actually the four-pronged multichannel approach that 7- to 8-figure eCommerce stores regularly use.
4. Delegate Channel-Exclusive Content for Cross-Channel Engagement
The strategy above is designed to merge your channels seamlessly. This strategy, however, is about making each of your channels stand out and encouraging higher customer engagement.
First, offer special deals and high-value content through one of your channels exclusively. For example, you can use creative ways to leverage your SMS marketing during BFCM or any other holiday sale.
This can give each of your channels a unique flavor and help your customers separate your channels into different high-value experiences. It also incentivizes your customers to explore your other channels as well.
5. Balance Your Content Variety
Need to minimize marketing monotony? Make sure your different channels feature different content and offers. One idea you can apply is sending sales announcements through email and sending reminders through SMS.
Squeeze content messages in between your sales campaigns to give your customers relevant information about the products they're buying from you.
They may not contribute to your sales directly, but they do give your customers relevant information about the products they're buying from you. This boosts the perceived value your customers would have on the products you're highlighting.
Remember: Find your balance and which proportions work best for your target audience with continuous A/B testing.
Here's a great example of a content email from Livingood Daily: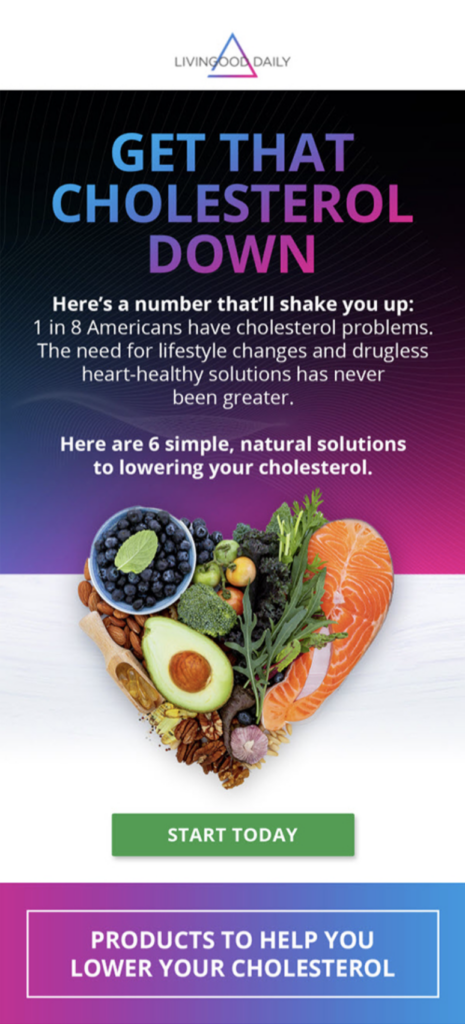 6. Tie Them All In with Convenient Cross-Channel Alerts Using Push Notifications
Bring everything into a full circle with push notifications. Push notification marketing can help cover a few blind spots your other channels might have overlooked.
Did your customers miss the pending cart alert in one of your emails? Send a push notification that links them directly to their abandoned carts. Sent a discount code through email or SMS but responses are underwhelming? Send a discount code alert using push notifications.
Push notifications are a must-have, especially if you're goal is to boost your sales. About 50% of customers who sign up for push notifications do so to gain access to special content or offers.
This means push notifications are legitimately a necessity for your more loyal customers.
7. Omnichannel Strategies Can Maximize Personalization with Advanced Segmentation
Each of your marketing channels demands a different and personalized approach. Using advanced segmentation practices can help you use the right approach with each channel's pool of customers.
Speak your customers' respective channel language to gain the best responses. In a practical sense, this can help you target your exclusive offers to VIPs across multiple channels.
Advanced segmentation should be your standard, especially when scaling your brand. After all, it's the secret sauce that 8- to 9-figure eCommerce brands attribute a lot of their success to.
Omnichannel marketing gives you a wider market reach. Who knows how much of your target audience may actually be waiting for you in other channels? Don't miss out on all that untapped revenue!
For more exclusive tips on digital marketing, click here to join AdLeaks today!