How to Retain Customers Post-BFCM & Holiday Sales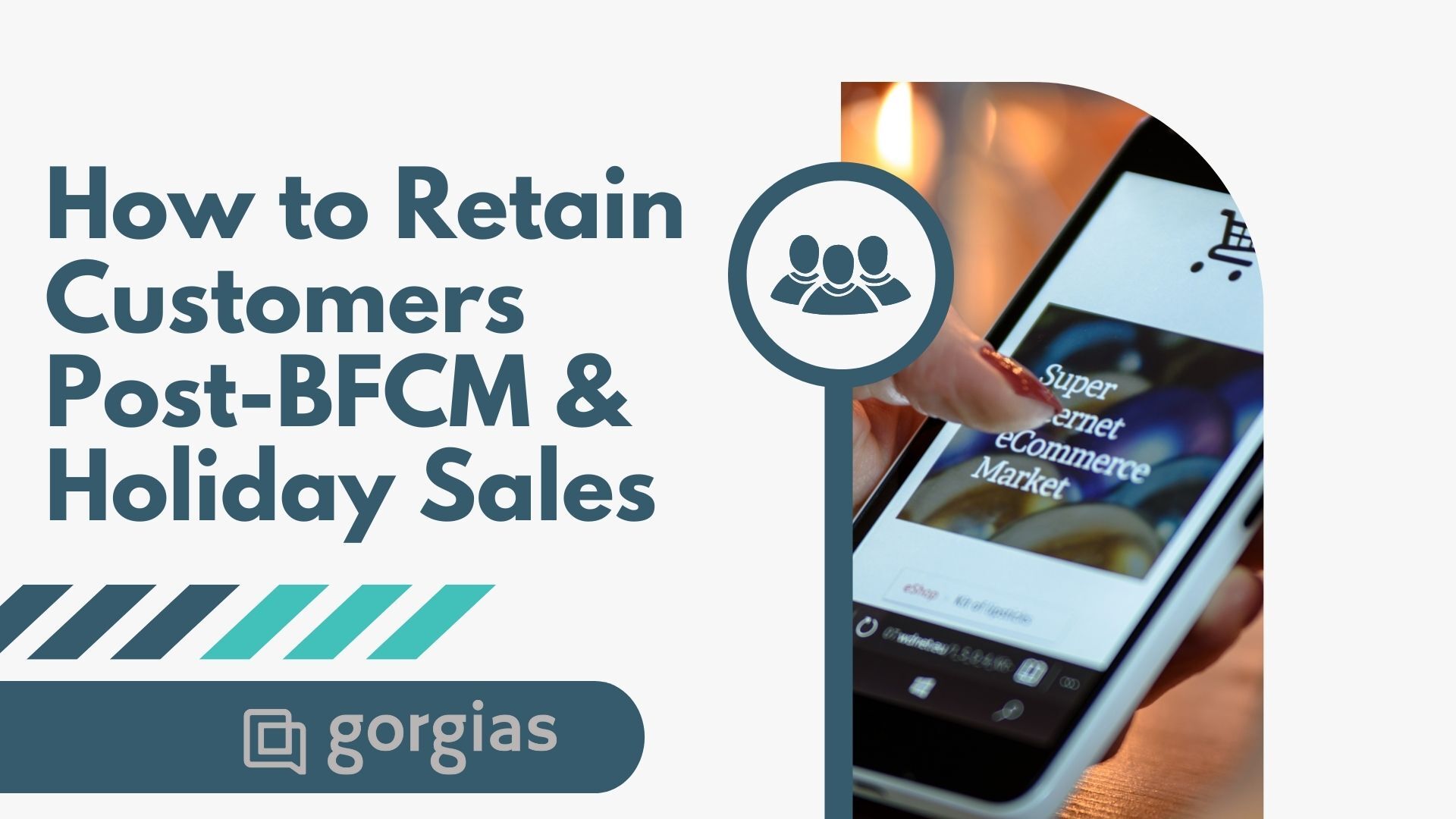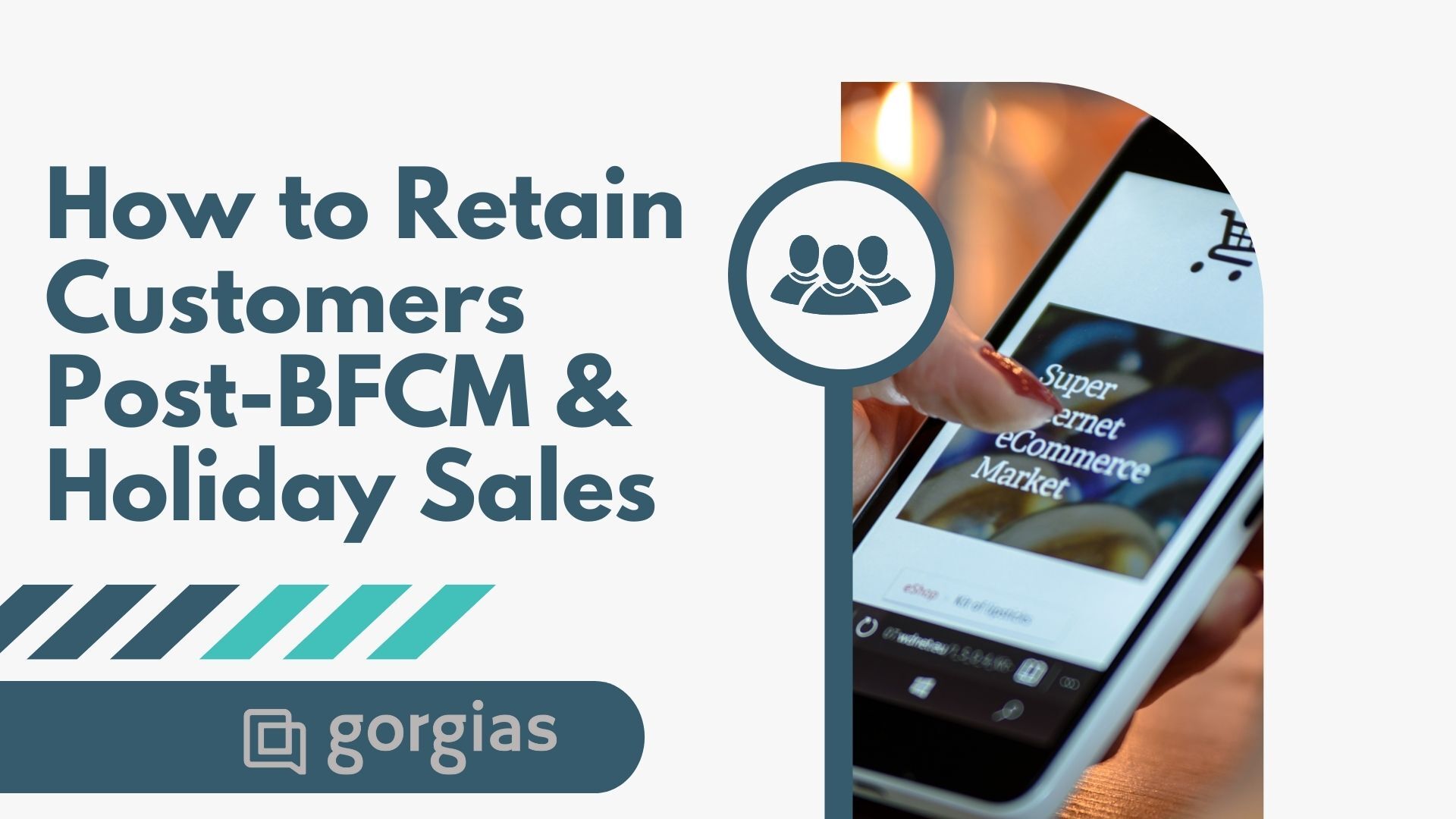 You've experienced the Black Friday Cyber Monday (BFCM) shopping frenzy and successfully made it through, but your work isn't over just yet. The next phase is to think about retaining your BFCM shoppers.
After all, retaining customers is more cost-effective than acquiring new ones. But typically, most customers acquired by retailers during BFCM have a lower lifetime value (LTV). That's because many of them will never purchase from the brand again.
So how do you turn your holiday shoppers into long-term customers post-BFCM? By creating a retention and loyalty-driven strategy via excellent customer experiences.
Here are three ways to do just that…
1. Centralize Your Customer Responses
Customers and prospects who spend a lot of time online don't always follow the normal paths of communication that sellers are used to.
If they see an ad or social media post from your brand, for example, they might use that opportunity to leave a question or comment about an order that you should respond to.
In other words, if you're only replying to support emails and questions that come in through your store or website, there are some holes to patch in your customer service blanket.
If you want to make sure you aren't missing any important customer questions or comments across multiple platforms, you'll need to centralize your responses in one place. Ideally, you'll see every incoming message and reply to it from that central hub in such a way that the original poster will see it on that same platform.
That's one of the best things about Gorgias — it does all of the above and more. You can connect your eCommerce store, social media profiles, support email accounts and more in one location, where you can monitor and respond to communications from users seamlessly. 
2. Respond Quickly to Inquiries From Customers Post-BFCM
It's a sad fact of holiday sales that no matter how good your product is, how relevant your marketing is, or how popular your brand is, people will return some of their gifts.
And when users reach out to you with questions about post-BFCM returns, the best way to provide a good customer experience is to respond quickly and positively with the information they need.
This is another area where a centralized customer support and helpdesk platform can make your life easier and your customers' experience better.
With the right tool, you can see customer questions and respond to them in real-time. You can even track service metrics like response times and reply rates to find other areas to improve your customer experience and improve retention.
You can also take your customer service to a higher level by creating automated chat responses for frequently asked questions. Which takes us to our next tip…
3. Create Automated Responses to Frequently Asked Questions
Lots of the messages eCommerce sellers receive are variations on a few basic questions.
"When will my package arrive?"
"Where do I find my order/shipping information?"
"How do I return my order?"
If you're manually sending out the same replies time after time and only changing pertinent details for specific users, it's time to leverage automation in your customer support system.
You can implement artificial intelligence, for example, that recognizes these requests and replies with pre-written content and dynamic triggers that pull in the relevant data for that customer.
These replies can dramatically reduce your customer response time and free up your support team to provide better service and experiences for users with unique questions or requests.
All of these tips and tactics can augment your customer experience and give buyers who might not have come back otherwise a reason to return to your store. 
Finally, these customer interactions can also help you build retargeting audiences, email lists, and other touchpoints that you can use to bring customers back for repeat purchases after the holidays. And with the right tools in place, building trust and relationships with these customers is within your reach.
Gorgias, the all-in-one helpdesk and chat system, makes customer retention and support easier than ever. Use this link to get your second and third months of Gorgias free!