Facebook and Video Advertising
Using video for your Facebook ads is a strategy you should be using. Today video accounts for over half of the availability in Facebook's ad auction. You heard it right, over half! Videos are becoming a user's favorable form of advertising. In this article, we will cover four things you need to know about advertising with video.
#1 Know Your Ad Placement
Before you launch a video ad you need to reverse engineer a few things to make sure your money isn't being well spent. If you are running video ads you want to make sure your video specs fit your ad platform or placement.
Will you be running ads to just mobile viewers? Will your ads be placed on Instagram stories, Facebook's newsfeed or another possible ad placement? Make sure you tailor your video aspect ratio to fit your ad placements.
View the image below to see the specs needed for video placed in the Newsfeed.
Make sure to have your video specs formatted to your ad placements. Click here to see what aspect ratio Facebook recommends for each placement.
#2 Add Subtitles 
Adding subtitles to your video will increase your view times in most cases. Think about it, where are people consuming these video ads? A lot of the time they are in a place where it's necessary to have their phone on mute. Continue reading for a few suggestions to adding subtitles to your videos.
Use auto subtitle features…carefully: most social platforms have a tool to add subtitles to videos automatically. You will want to go through and make necessary edits and changes. It's an easy (and free) way to get your video transcribed while you take a quick break or make some lunch.
Outsource the work: a lot of freelancers and agencies will outsource video editing and transcribing. It's a great way to keep the content rolling without being bogged down with editing everything yourself. For transcribing you can use an online service such as rev.com.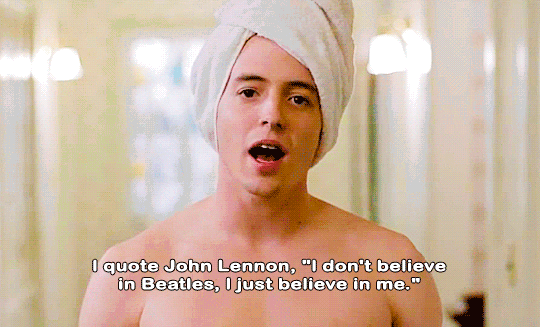 Subtitles will increase your video view times and therefore will impact your ad costs for the better. Continue scrolling for our next tip.
#3 Test Everything
It's always important to test when advertising on Facebook. Video content is no different, you need to test multiple things to find a winning ad. Duplicate your video ad on the ad level. Then change a few things such as the video thumbnail. Maybe change your CTA button or ad copy. See below for an example.
Tools to Check Out
Lumen5: Lumen5 makes videos from your blog posts. They have some cool features such as branding options and a music library. We've heard nothing but good things about this tool.
Shakr: Shakr has a lot of great features. We have members in our premium group that use this tool regularly. If you are making videos specifically for Instagram stories this is a tool you must check out.
Apps and Other Tech: Do not forget, you have the power of a media team in the palm of your hand. Some of our favorite apps for video editing are I-movie and Adobe Spark Video. There are multiple apps that are great. The key is to find a few that you are willing to learn top to bottom. From there the creative possibilities are endless!
That's all for this article. Thanks for tuning in and reading our blog. We appreciate you and all of the AdLeakers out there. Have a great day everyone.
P.S. Happy Hunting 🙂