AdLeaks TV Episode 9: Snapchat Ads, eComm Webinar + More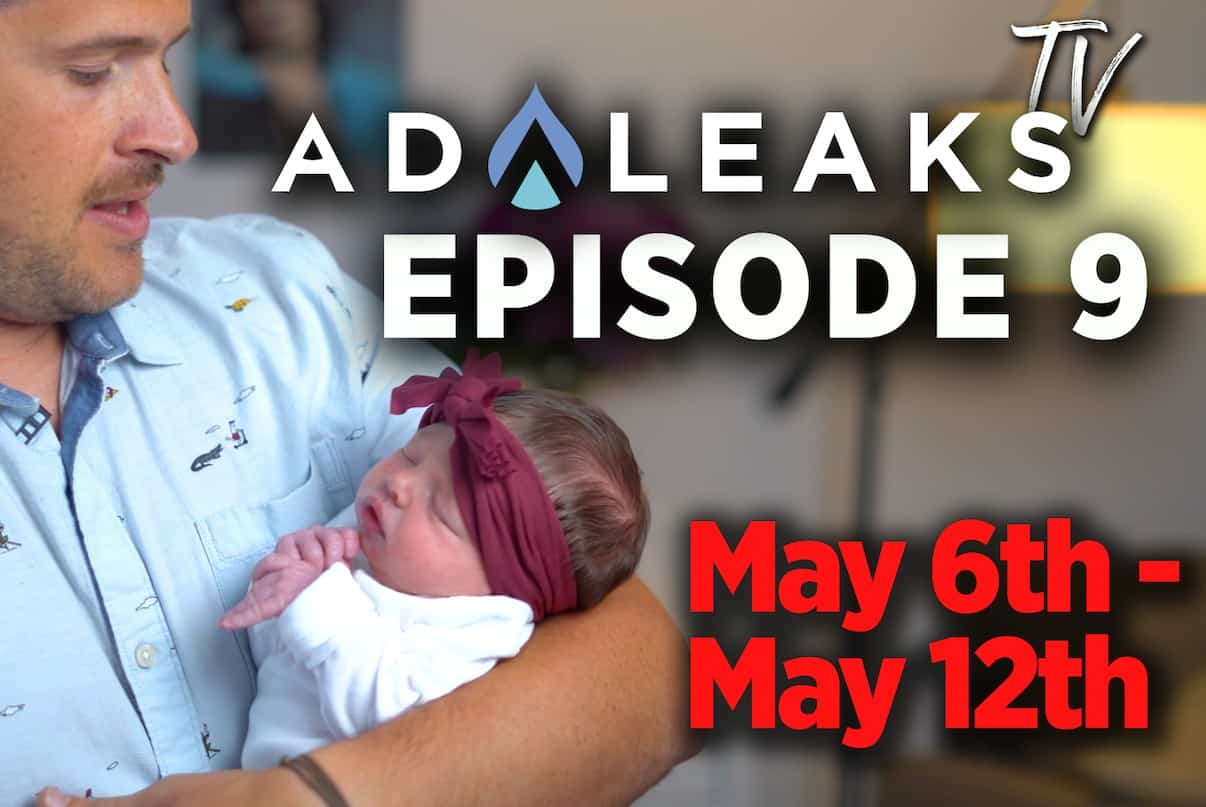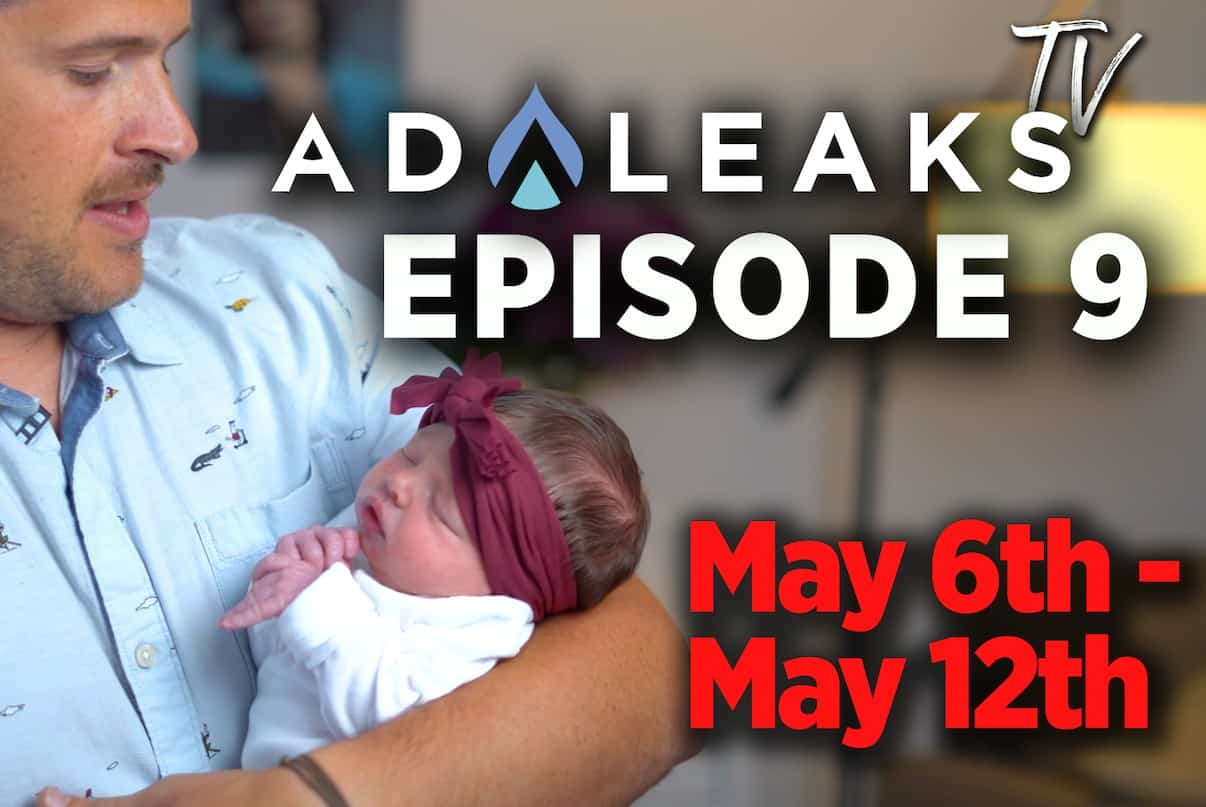 Hi everybody, I'm Luke Kostka, and welcome to AdLeaks TV Episode 9.
I'm AdLeaks' Director of Visual Marketing, and I'm filling in for Tim Burd as your AdLeaks TV host.
First off, I want to welcome a new member to the AdLeaks team. This is baby Kaiya Jade, born on Sunday, May 17th. Welcome to the world, Kaiya!
In this episode, we'll go through a few of the top AdLeaks posts from May 6 to May 12, and share some valuable tips for you to use in your own digital marketing campaigns.
As always, thanks for watching and being an AdLeaks member. Remember to check out the units section on Facebook, and to follow us on Instagram and YouTube.
Also, if you aren't an AdLeaks member, go to joinadleaks.com NOW and sign up.
We have more than 500 educational videos, articles, and guides to help you improve your ROI. You'll also get to pick the brains of some of the world's top ad buyers in our exclusive Facebook groups.
You'll be glad you did.
Video Posts of the Week
First up in video posts this week, we have a follow-up to Gil David's introduction to Snapchat Ads.
Snapchat Ads Update
Gil's been running Snap ads profitably for a few weeks now, and he shared a hack that makes it easy to use "similar" creative assets in your Instagram Stories too.
"...I spent a bit more money, and another trick, which isn't obvious, is that you can really easily reuse Snap ads on other platforms like Instagram stories. I'll show you how here.
"...You can download ads it's almost anywhere you can preview the videos. Right-click on it and save the video. You can save it that way."
The video's only 5 minutes, and it's got some great tips, so thanks Gil.
By the way, if you're looking to scale up your Snapchat, Facebook, or Google Ads, check out Revealbot. Revealbot is a leading automation software for managing your social ads and improving your ROAS.
You can use Revealbot to cut inefficient ad spend and pick winners almost automatically. Also, AdLeaks members get an exclusive discount, so there's really no reason not to do it.
Messenger Bot Flow
Next up, we have a tutorial from Rutger Thole. He explains what to do if your Facebook Messenger Bot Flow stops because someone responds to a message with a random answer instead of clicking a button.
It's a 10-minute video, and you'll see how Rutger uses the multiple-choice text input block to improve your messenger bot UX reduce your drop off percentage. Thanks Rutger.
"...To understand the user input, instead of using a text blog, we need a user input block like this. We select the user input block and we set the reply type. We'll make it multiple choice. And then when we've chosen multiple-choice, we'll also allow free text input.
"Now, what happens? We can actually add the call to action buttons down here. Now, when we set multiple-choice and also allow free text, that enables us to add quick reply buttons and enable the bots to actually understand when somebody types versus taps. So, multiple-choice, allow free text input.
"What we're doing is so we have this user input block, multiple choice, free text input, the actual call to action buttons there. But this action block here continues [the flow] when the bots receive some kind of input. What we'll do is set a custom field with a standard message that includes the last text input to populate this custom field. So whatever happens here, the last text input will be populated in the custom field.
"So when I type something, that value will be populated in the custom field, then we have a conditional logic block that looks at whether the custom field contains specific words. And this is where it all comes together -- you decide what those words are."
Gorgias' Conversational Commerce Webinar
Our last video this week is the Conversational Commerce Webinar hosted by Gorgias on May 7.
Gorgias, if you don't know, is a great customer helpdesk for Shopify stores. They also have a great deal for AdLeaks members and businesses struggling with the effects of COVID-19.
The recording is over 90 minutes, so before you watch it, grab a notebook, pop some popcorn, use the bathroom, do whatever you need to do to settle in.
There was a ton of great discussion, and great guests like Dee Deng, Maxwell Finn, and AdLeaks' own Tim Burd.
Top Text Posts
We have a couple more posts that were big on AdLeaks last week, starting with How NOT to get your Facebook Page Banned by Depesh Mandalia.
This is Depesh's 14th tip on not getting your Facebook page banned, and in this post, he explains the do's and don'ts of managing your Page feedback scores. Thanks Depesh.
Alright, let's wrap things up with the Throwback Post of the Week.
Throwback Post of the Week
This post comes from Dee Deng, who was also a featured speaker in the Gorgias webinar we mentioned a few minutes ago. Thanks again, Dee.
In this post from August 2018, Dee shares a "Deep Dive" Template for Google Data Studio that will give you better insight into your ad performance and eComm metrics.
Follow the link to get the template and watch Dee's 7-minute explainer video so you can use it right away.
Wrap-Up on AdLeaks TV Episode 9
That's all the time we have for AdLeaks TV Episode 9! Thanks for sticking around.
Remember, this is just a sample of what AdLeaks has to offer.
A taste.
A nibble, really.
There's also active daily discussions in our Facebook groups, more videos, tutorials, other stuff -- what you'll learn from the Units section alone will make it worth your while.
Again, please like, follow, subscribe, and check out the AdLeaks Facebook groups for more content. I'm Luke Kostka, and, one more time, thanks for watching AdLeaks TV.