AR and VR What You Need to Know
Online groups, messaging, and video calls are many of the best ways for individuals to connect with each other. However, the times may be changing. Augmented reality (AR) and virtual reality (VR) are becoming increasingly popular among marketers and advertisers.  With that said, here is some basic information and things to consider as marketers.
AR is Adding to Daily Life
From the increase of mobile video in markets and emoji's in messaging apps. Visual communication is growing. Some of the most popular forms of AR include apps that scan and translate text on the go and camera filters. As a result, we're increasingly seeing people use AR through mobile-first formats, such as Instagram Stories. However, AR is starting to extend to other devices. Facebook Portal is perfect an example of this.
VR Helps People Defy Distance
AR allows individuals to play with their existing physical environments, where VR allows you to transport them to completely new worlds. Therefore, enabling immersive, engaging and even transformative experiences. VR has a variety of uses other than gaming. From providing life-saving training for medical students and helping individuals overcome phobias in safe but virtual space.  VR is becoming more accessible, therefore, leading to new audiences getting the opportunity to connect virtually.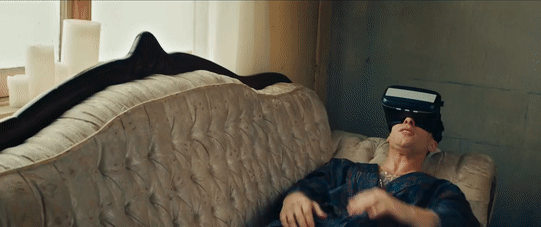 Transforming the Purchase Game
Online shopping is more popular than ever and has no signs of slowing down. AR and VR are giving individuals the ability to try products as if they were in the store. From trying on sunglasses or testing shades of makeup, AR and VR are on the uprise. Giving brands the opportunity to create an experience that allows individuals to feel present, even if they are not.
Keys for Marketers
Decide where AR and VR best benefit the experience of your audience: Consider how these will help you achieve your goals while addressing your audience's needs.
Use existing and new technologies: AR and VR is a more visual marketing tactic. Therefore, leads to building stronger relationships with your audience while creating unforgettable experiences. As marketers and advertisers consider using these tools to see how AR and VR can benefit you.
Stories formats. (Facebook, Messenger, and Instagram) Click for more info.
Use 360 photos, videos, and 3D photos.
Use Spark AR Studio to experiment with organic AR effects.
What're your thoughts? As AR and VR become more popular do you plan to implement these strategies into your marketing plan? Play around with it, test, and have fun getting creative.
Happy Hunting!