Back to Basics: Lookalike Audiences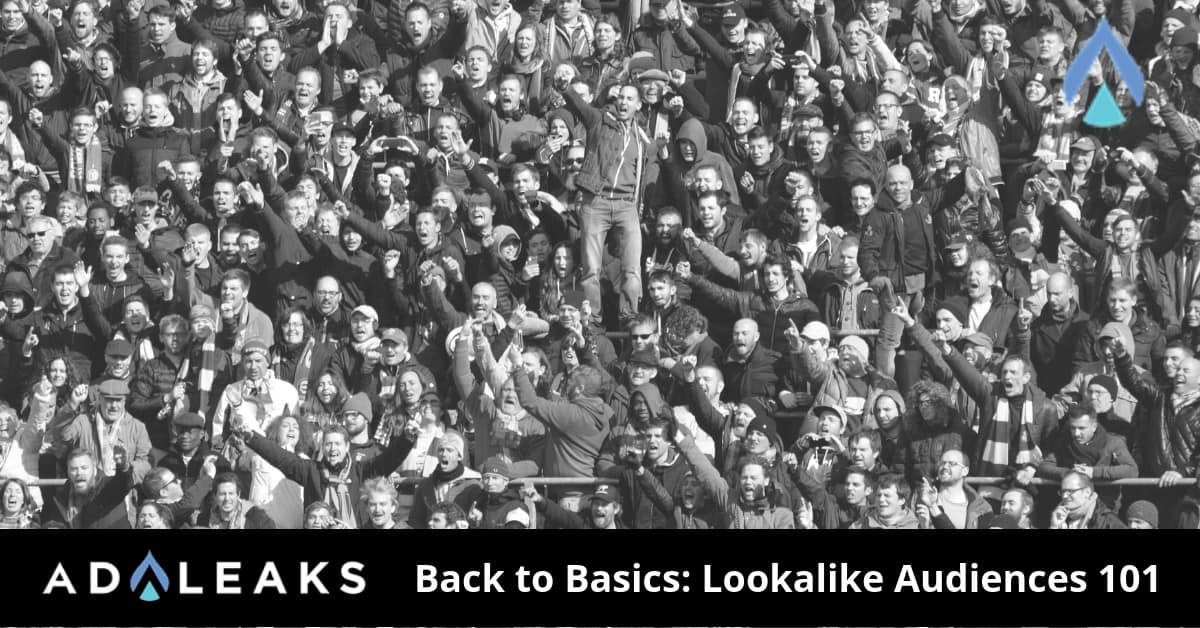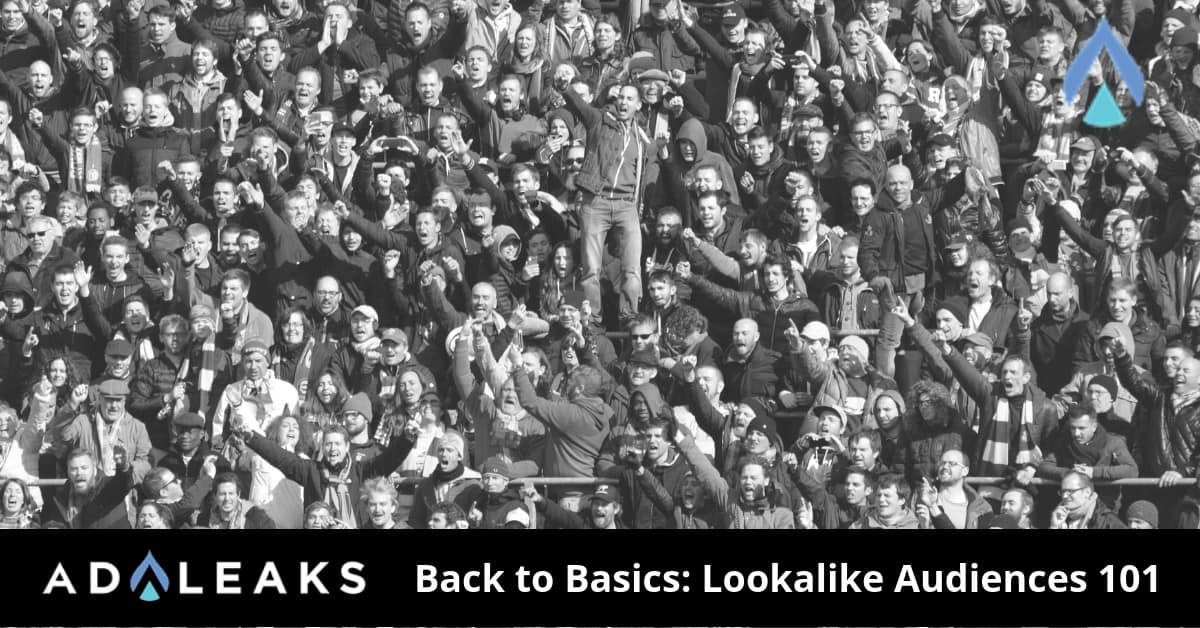 Lookalike audiences are often known as Facebook's gold standard. I have been seeing a few questions within our groups and wanted to get an article out to answer a few FAQ's about Lookalike Audiences. If you haven't read our article regarding how to make Custom and Lookalike audiences, CLICK HERE for a brush-up.
A Lookalike Audience allows you to take a Custom Audience and use it as a source to build another audience of people with similar interests and behaviors as those in your Custom Audience.
Think of a Lookalike Audience as an identical twin to your custom audience. You can use Lookalike Audiences to target users that have similar attributes or data points from the custom audience that you chose to build off of. There are a few things to keep in mind when implementing Lookalike Audiences.
Quality Over Quantity
I am often asked, "how big of an audience is needed to build a quality Lookalike?" Facebook recommends using a group of 1,000 to 50,000 of your best customers based on lifetime value, transaction value, total order size or engagement for LLA's. In my opinion, the ideal size is between 1,000-4,000 of your most engaged and frequent shoppers.
Protip: have a list bigger than 4,000 users? Slice and dice that list into smaller batches of 1,000-4,000. Remember to test everything.
It's crucial to have a list of quality users. The performance of your Lookalike Audiences will depend on the quality of your seed audience. Remember to focus on quality over quantity. Let's take a look at an example of a Lookalike Audience and how to create them.
Lookalike From Video View Engagement CA
In this example, I've taken a Custom Audience of people who viewed 75% of AdLeaks videos (Engagement objective). Facebook will then make a much larger audience of people with matching interests and behaviors as those people who watched 75% of the video. See below to take a look at what countries we are going to be targeting with this Lookalike: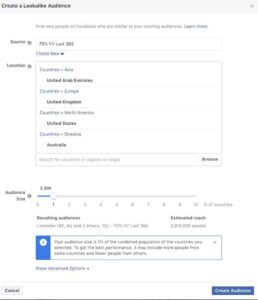 You can change the range of the audience size from anywhere from 1% to 10%.
Protip: test different sizes of Lookalike Audiences to see what will perform best.
Wrapping Up
Lookalike audiences can take anywhere from six to twenty-four hours before they are populated and ready to use in your ads. If you're actively using your Lookalike for ads it will refresh every couple of days staying dynamic and updated.
Protip: As you grow your business and generate better quality data update your Lookalikes. You'll see even minor additions to your seed list will help your Lookalikes perform better.
Lookalike audiences when created properly perform really well. These audiences help get your ads to relevant people in new undiscovered markets. We appreciate you reading our blog and hope you found this information useful. Good luck and happy hunting everyone. 🙂