Back to the Basics – Understanding the Facebook Pixel Part #2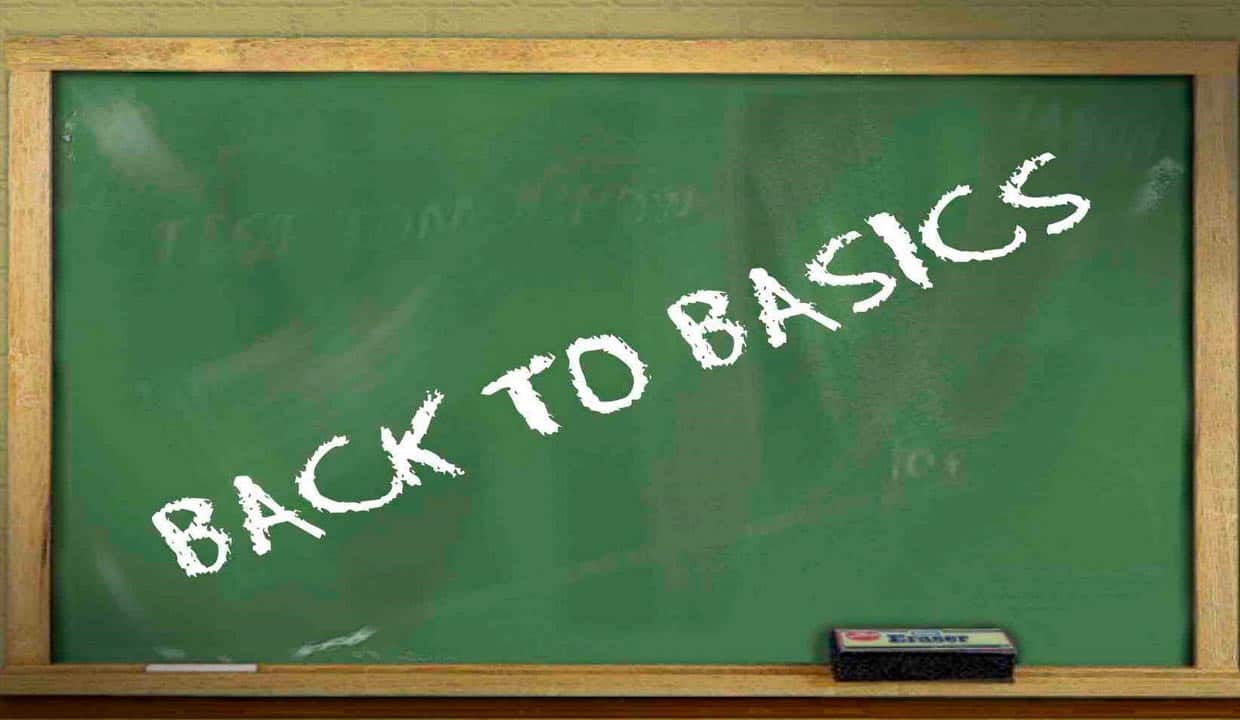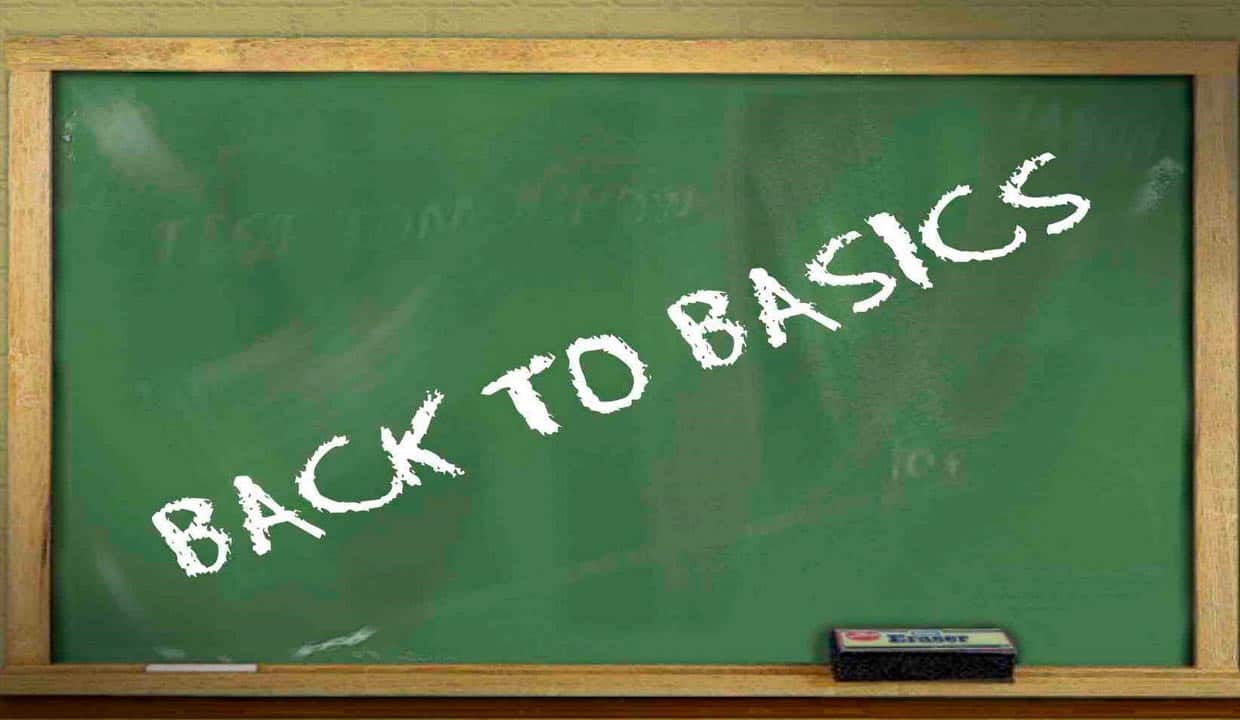 We hope you all found Part #1 of The Facebook Pixel Series useful. Here is a quick recap for those of you that might have missed it. If you did we highly recommend you take the time to read through it.
Part #1 Recap: In part one we discussed what the Facebook Pixel is, and how to create Website Custom Audiences. We also covered how you can use your new audiences to discover some very valuable information about your website visitors through Audience Insights. If you have not already had the opportunity to read the first part, you can find it here.
OK, so now that you're all caught up on what The Facebook Pixel is and you know all about Website Custom Audiences, let's dig in a little deeper and review how Standard Events and Custom Conversions can provide you with even more visibility into your customer's behaviors.
Standard Events and Custom Conversion allow you to install custom code to track visitors to your website. By installing these you're giving Facebook all the information they need to understand what is happening when your customer visits a particular page. And in turn, allowing you, the advertiser, to obtain even more data to analyze your traffic.
First up, Standard Events…
Standard Events allow you to add to the existing code on your website to give you very specific information on what users are doing on your website.
The problem with Standard Events is, although it doesn't require a ton of experience writing HTML, is that you are required to manually manipulate the code in order to let Facebook know how to categorize the activity once your pixel fires. And that can be a little scary for people who are not familiar with writing code. (If you ever used MySpace, no worries, you go this!)
Currently, there are only 9 standard events. And, for the most part, they will give you most of the information you need. But, you do also have the ability to customize the code even more, but before you do that we would recommend you read the next section on Custom Conversions…
Standard Events Includes:
Search
View Content
Add to Cart
Add to Wishlist
Initiate Checkout
Add Payment Info
Purchase
Lead
Complete Registration
Here are Some Helpful Resources for Installing Your Pixel:
For some, Standard Events may be a little intimidating. But not to worry, Facebook has made it possible for users to create these tracking events using only a URL once the base code is installed. And that's where Custom Conversions come in…
Custom Conversions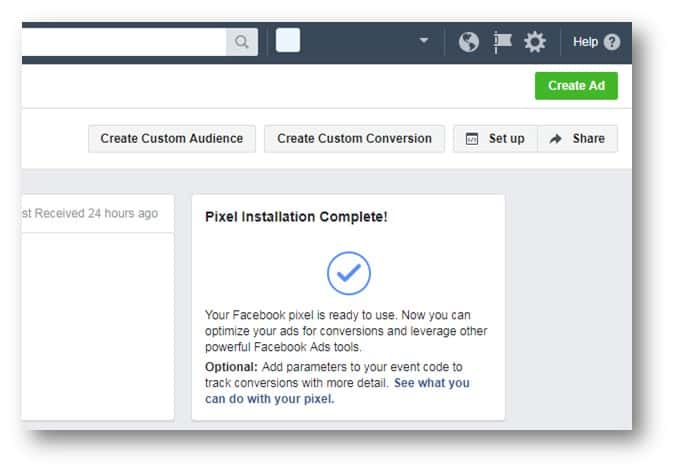 The Custom Conversion function is very similar to the Website Custom Audiences, in that all you really need to do is make a couple selections to set the parameters, and you're off to the races. Since the code is already there the process of setting them up is fairly quick. And, once installed these events are really helpful when optimizing your campaigns.
There are several different options to choose from when creating these audiences, giving you a wide range of possibilities. You can choose the URL Equals, or Contains.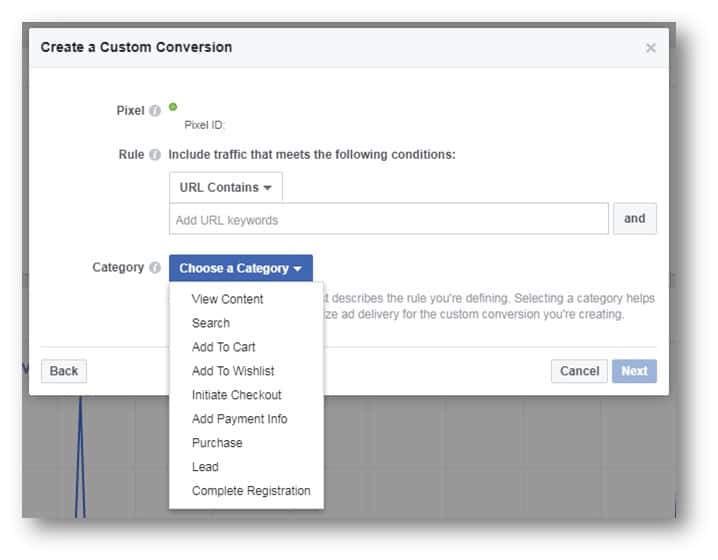 Now, once you have selected the rule, you'll want to choose which category most aligns with what you're trying to track. When that has been completed all you need to do now is assign a value to the action and you're good to go!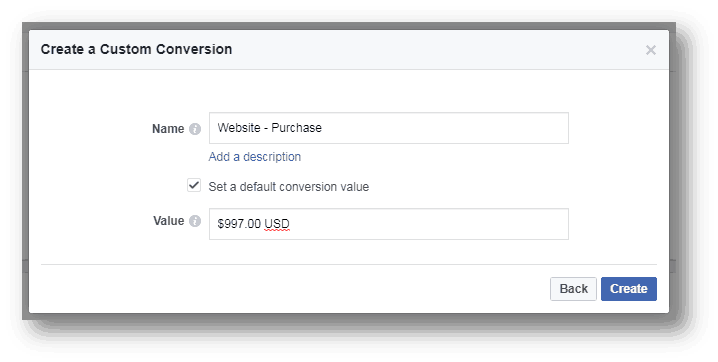 That's all for Part #2 of the Pixel Series. If you think of anything else we might be able to add to make this more valuable to all of our readers, please let us know in the comments below and we will have it added as soon as possible.
Alright, now that you have your tracking in place, it's time to learn how to track and optimize your conversions...