Email Copy Tips and Tricks: Part One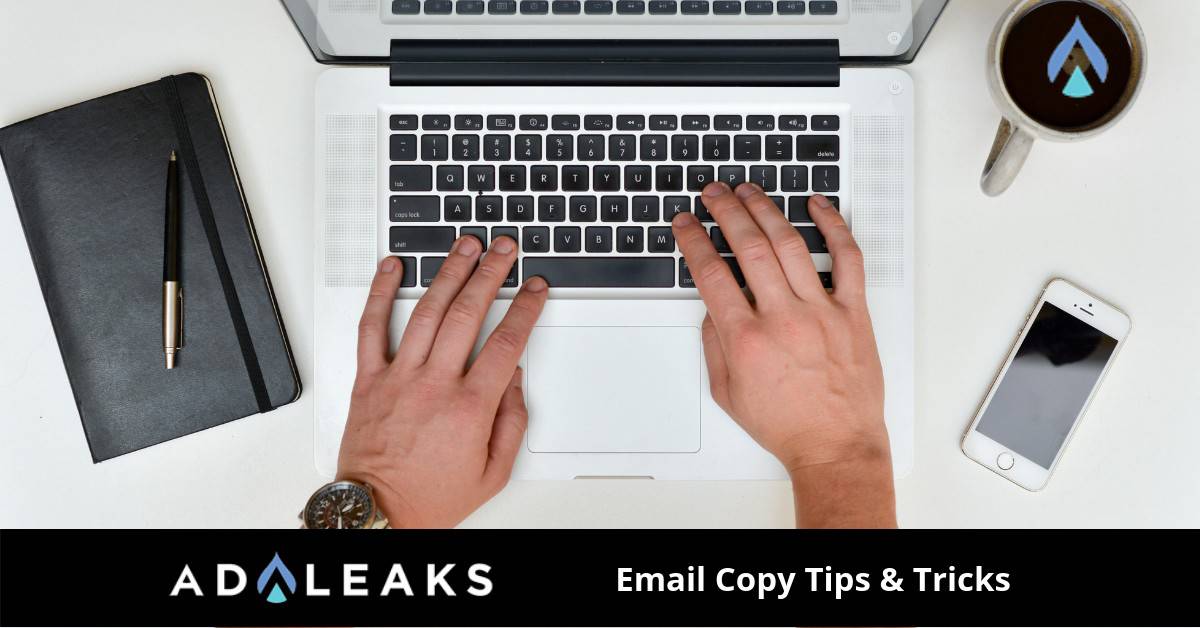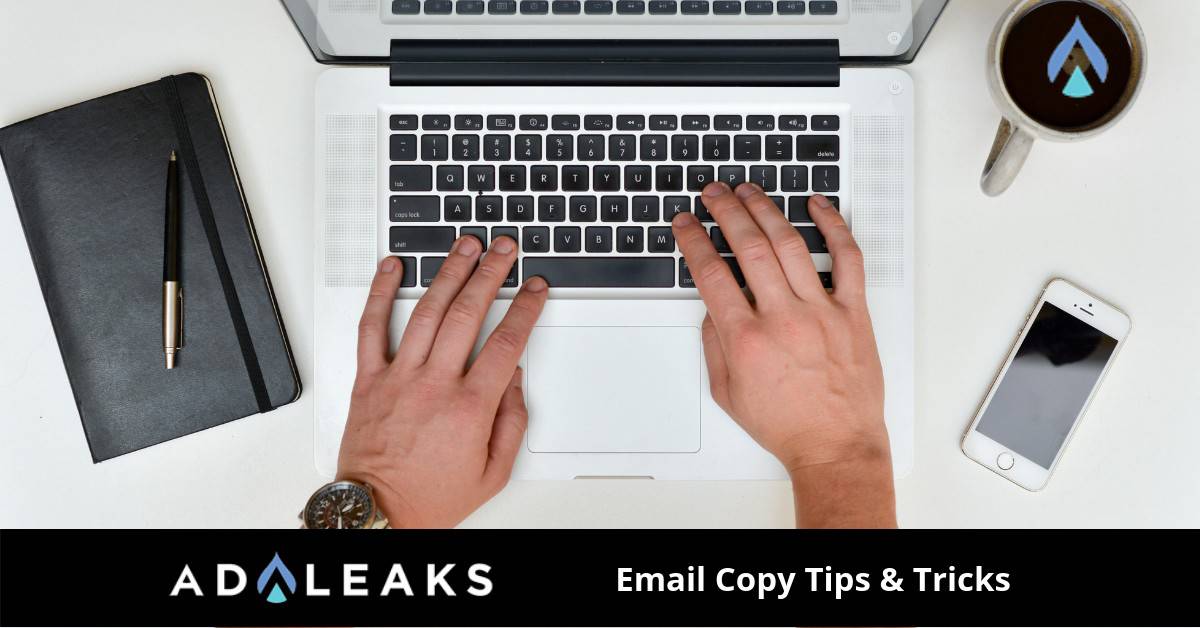 You probably read our blog post about the importance of using both Facebook ads along with email marketing. If you haven't yet, check it out here. Now that you know how important email marketing is, it is crucial that you know the ins and outs of writing email copy so you get the most from your email campaigns. Follow our tips, they will help you generate results, leading to more conversions and sales.
Killer Subject Line
A perfectly great email can be wasted if you do not use a subject line that is going to grab your customer's attention. Your subject line determines whether or not someone is even going to open your email.
According to Hubspot, 35% of people will choose to open an email based on the subject alone. In addition, subject lines that were personalized with the customer's name had a higher click rate than those without. So when possible, customize your subject line with your customer's name or something relatable to your audience that feels personal.
Keep your subject line brief. Subject lines with fewer characters tend to have a higher open ratio. You want to make sure it is clear, concise and to the point. Be sure to have a hook or something that is going to incentivize the customer to open up the email to learn more about what you're offering. Convince the customer that the email has something of value and can help improve their business or daily life.
Clean List
Research has been done showing that it is far more beneficial to have a clean email list of quality customers rather than having an email list packed full of people who aren't going to interact with your email.
Focus on re-engaging subscribers who actively interact with your content. You will find that you will have a lot more click-throughs that will lead to sales if you are sending to quality subscribers.
Timing is Everything
Next, make sure the timing of your email aligns with something that is going to benefit you and the customer. Why are you sending this email now? There is a deal they can't miss, there is something exclusive going on, you're offering a discount or something for free, etc. These are examples of something that is going to benefit both of you.
If you don't have a sale going on, feel free to send an email regarding a local event. Another great option is to send an email with client testimonials and reviews. This shows your customers exactly what you'll be able to deliver to them. Don't be afraid to brag about your product or services a little bit. Client testimonials are extremely effective in proving the validity of your company.
Thanks for reading part one, keep an eye out for part two! Happy Hunting everyone 🙂
P.S. Black Friday Sale - 33% OFF Everything Until Monday Only!
This includes all Masterminds, Replays, Retreats & Consulting. Everything.
I have never run a sale before and may never again.
All New Mastermind Workshops just put up for sale on my site also that have not even been announced yet!
Use Discount Code BFCM33OFF at checkout.
This is your last and only chance to save a ton of money -> Click Here