5 Tips for Crafting the Perfect Facebook Ad Response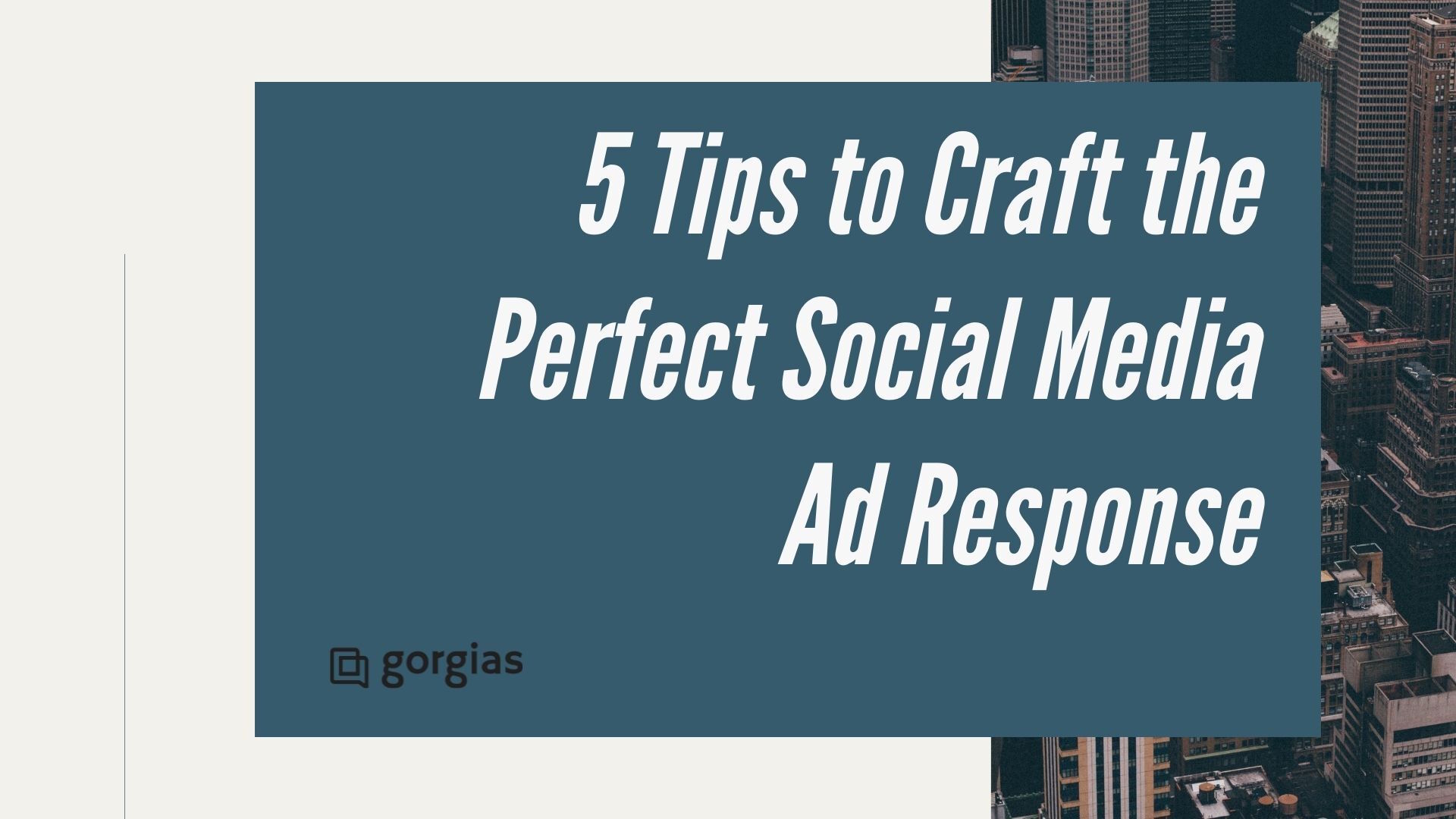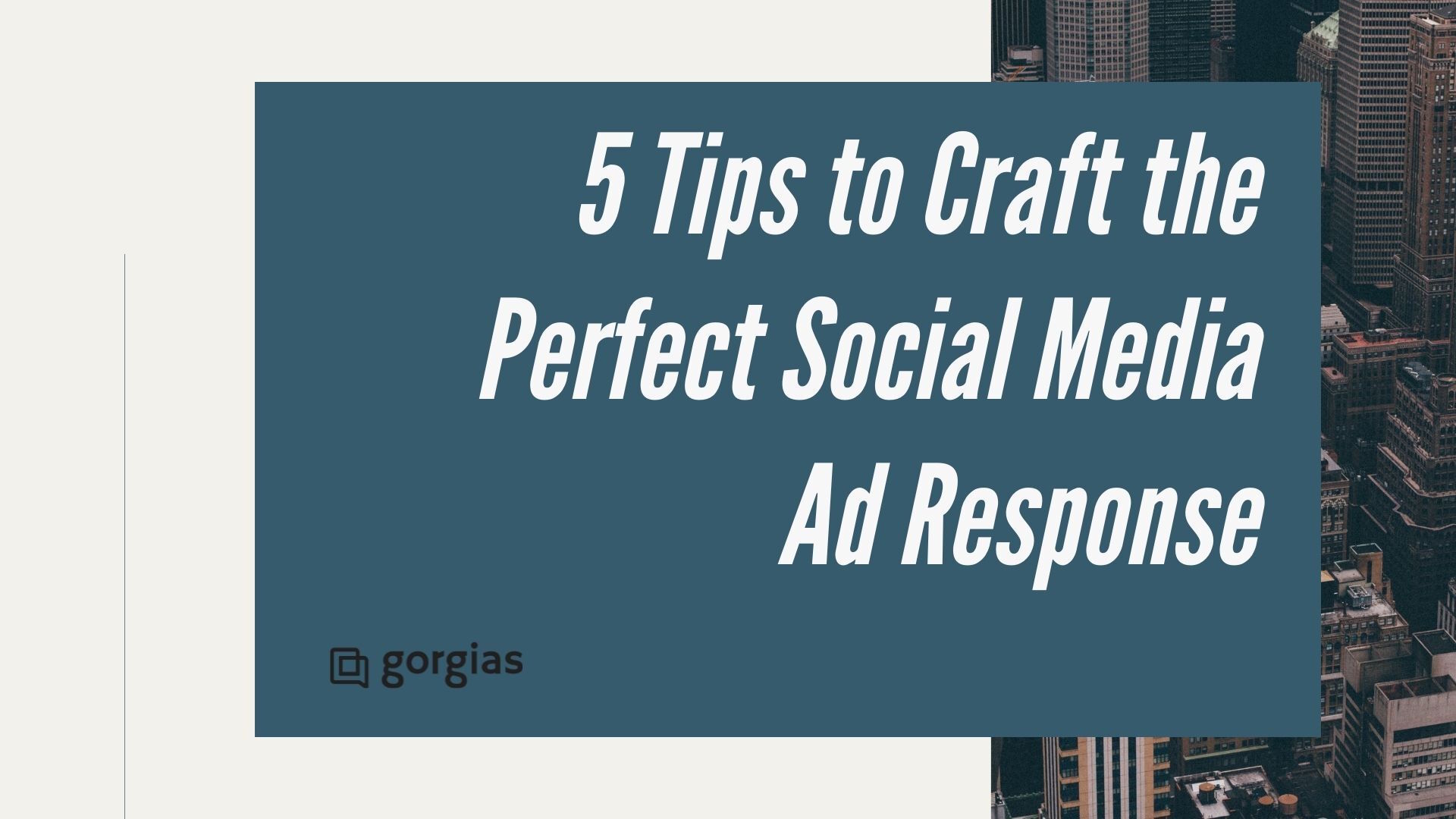 Successful and growing brands are inundated with comments from customers, prospective customers, and trolls on a daily basis. And users expect brands to engage when they comment on social media, so responding quickly and personally to those comments is key.
Responding quickly, however, is just part of the equation. You also want to respond in a way that reinforces your brand and maximizes customer interactions — and not just for the commenter, but for those reading the comment thread as well.
With these five tips and the right helpdesk tool, you can craft perfect Facebook Ad responses that will save time, reduce stress, and grow your audience.
1. Review the Context to Personalize Your Facebook Ad Response
When users choose to comment or ask a question on your Facebook ad, one of the most effective ways to engage is by providing more information. And while quick responses are essential, it's important to look at the "why" behind the user post. If you answer too quickly or use a less-than-relevant canned answer, you risk appearing inauthentic or uninterested in what your audience is actually saying.
Also, you can alleviate concerns by sharing specific product details in your Facebook ad response. Details are the best way to address pre-purchase customer objections. And by making the responses public, you'll provide the answers for those who had the same question but didn't ask directly.
2. Reply Positively to Positive Comments
Assuming your product or service is a good one, your ads will generate some positive comments and happy customer reviews that you shouldn't ignore.
Acknowledging and responding to positive reviews in the same thread is another great way to stay engaged with your audience — especially because, in this case, you're talking to a happy customer. These comments can also be a useful source of user-generated content and future marketing collateral.
3. Reinforce Your Brand's Personality in Customer Service Interactions
There are certain best practices brands should stick to when responding to customer comments.
Product questions, for example, should get clear answers with specific details. And positive reviews should get a thank-you, as mentioned above. Finally, don't respond to negative comments with negativity — empathize with the customer and offer a solution.
That said, the way to stand out and create memorable experiences is to express your brand's tone and personality in each of these interactions.
If you're selling surf apparel, for example, a casually-worded answer that includes emojis will play better than a formal or business-like response. If you're advertising a white-glove or luxury service, however, the opposite is true. Your response will resonate if your audience sees it as a reflection of the persona you've created on social media.
4. Get Approval Before Addressing Controversial Topics
Anyone who has spent more than ten seconds on any social network knows that it's not all sunshine and rainbows — especially in comments sections.
If someone uses your Facebook Ad comments section to say something controversial or divisive, get a second opinion from stakeholders on your team before you respond. Again, even though quick replies are ideal to maximize engagement, you don't want to create a bigger problem by posting something that doesn't align with your brand or company's values.
5. Respond to and Resolve Customer Support Comments with Support Tickets
Sometimes the responses you get from Facebook ads require more than a reply — they require action.
If someone comments on your social post with a customer support need, you should create a customer service support ticket for that thread to track and resolve the problem.
And if your support desk integrates with Facebook (like Gorgias does), you'll be able to reply in comment threads on Facebook ads and posts through the helpdesk, which makes successful outcomes easier than ever.
Finally, when the issue is resolved, you can use Gorgias to leave follow-up comments and tag users to let them know that you've taken steps to help them.
Final Thoughts on Facebook Ad Responses
This might seem like a lot of guidelines to follow, but once you've established a comment response process as part of your customer service workflow, it's much easier than you would expect.
More importantly, a constructive and constant back-and-forth with your audience is a great way to increase your fanbase and connect effectively with current customers.
In other words, don't sleep on your Facebook ad responses. The right process and toolkit can advance your brand, increase revenue, and much more.
Click here to find out how Gorgias can take your social media responses and customer support to the next level.