Facebook's New Playable Ads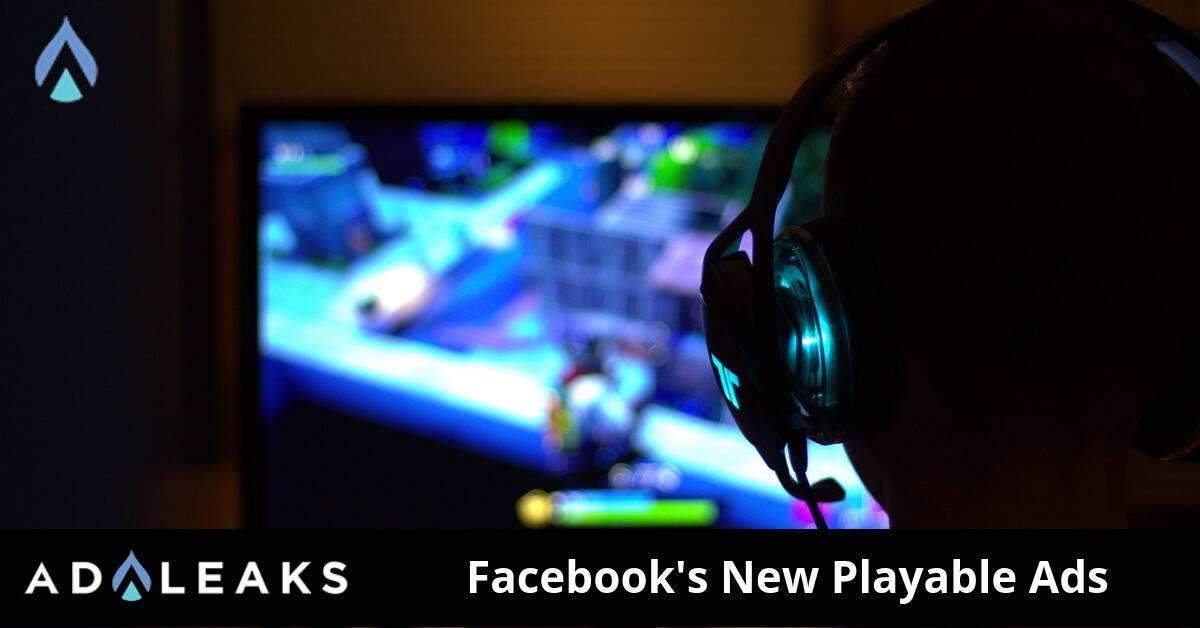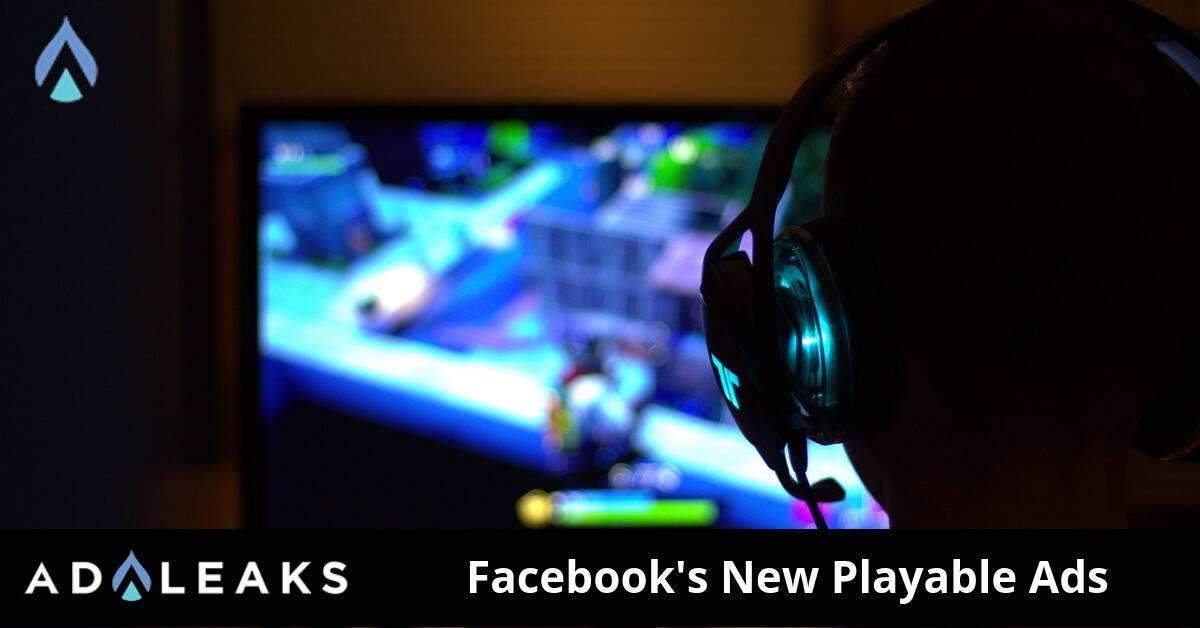 How often do people want to try before they buy? In the current eCommerce market, 50% of consumers consider a return policy when deciding where to buy online from. Another example is the 'try before you buy' program through ASOS. Launched in early 2018, try before you buy sales cushioned ASOS's bottom line by 23%. In this two-part series, we will discuss how Facebook recognizes this consumer need and has been developing Playable Ads around this.
Playable Ads
First off, we will start with Playable Ads, which Facebook launched as an option in early Summer 2019. This allows a user to play a very short demo of your app before a call to action. Here's how the flow works:
The user will scroll across their feed and when they come across your ad, it will start with a lead-in video. This will be a short video of your demo with an overlay of a game controller to indicate that your ad is playable!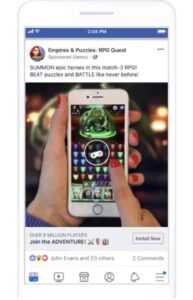 After the user taps the controller/'Tap to try' button, they will be able to play a short, interactive and full-screen demo of your game without having to install anything!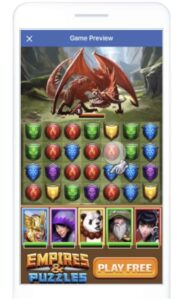 An awesome feature with this function: there are not one, but TWO call-to-action buttons. There is one included in the demo, and also the classic call to action button in the Facebook ad itself (see both screenshots above for examples).
How to Upload
Now the process to upload your Playable Ad may be a little tricky without direction, but we'll give you some tips to set you up for a killer Playable Ad:
You can upload your playable asset as either an HTML5 or a zip file. Neither is better than the other, but there are a few extra specifications if it is a zip. You just have to make sure ad account has permission to create mobile app install ads for at least one app. You can find the list of registered apps in Business Settings → Accounts → Apps.

Once you're in Ad Manager → create a campaign, you need to select App Installs as the objective, then edit Placements.

In Placements, find Facebook Feeds under the Fees option.

At the Ad Level, under Format, select Single Video. Then check the option for Add a Playable Asset and under Create New click the Upload Playable button. This will open a new window titled Playable Upload. In the Playable Upload dialog box, click the Upload button and upload your HTML5 or zip file asset. Then click Done.

Slap a video asset and the text on that campaign, and you are good to go!
Ad Preview
Now, one other incredible feature of Playable Ads: The Playable Ad Preview tool. This allows you to check your ad to make sure it not only functions properly but that your call to action is working and takes your potential downloaders to the right place. This can take a lot of the guesswork out of a process that is otherwise fairly unique.
In Conclusion
Overall, having this knowledge in your arsenal is not only good for app developers reading this, but is great to be prepared to offer to potential clients as well. This truly does take app advertising to the next level, getting potential players hooked from the very beginning! In the next article in the series, we will cover how AR tech is another great approach to 'Try before you buy'. Stay tuned!
If you want more advanced, in-depth tips and methods from myself and other experts, join our premium group at www.joinadleaks.com.