What Marketers Need to Know About Google Performance Max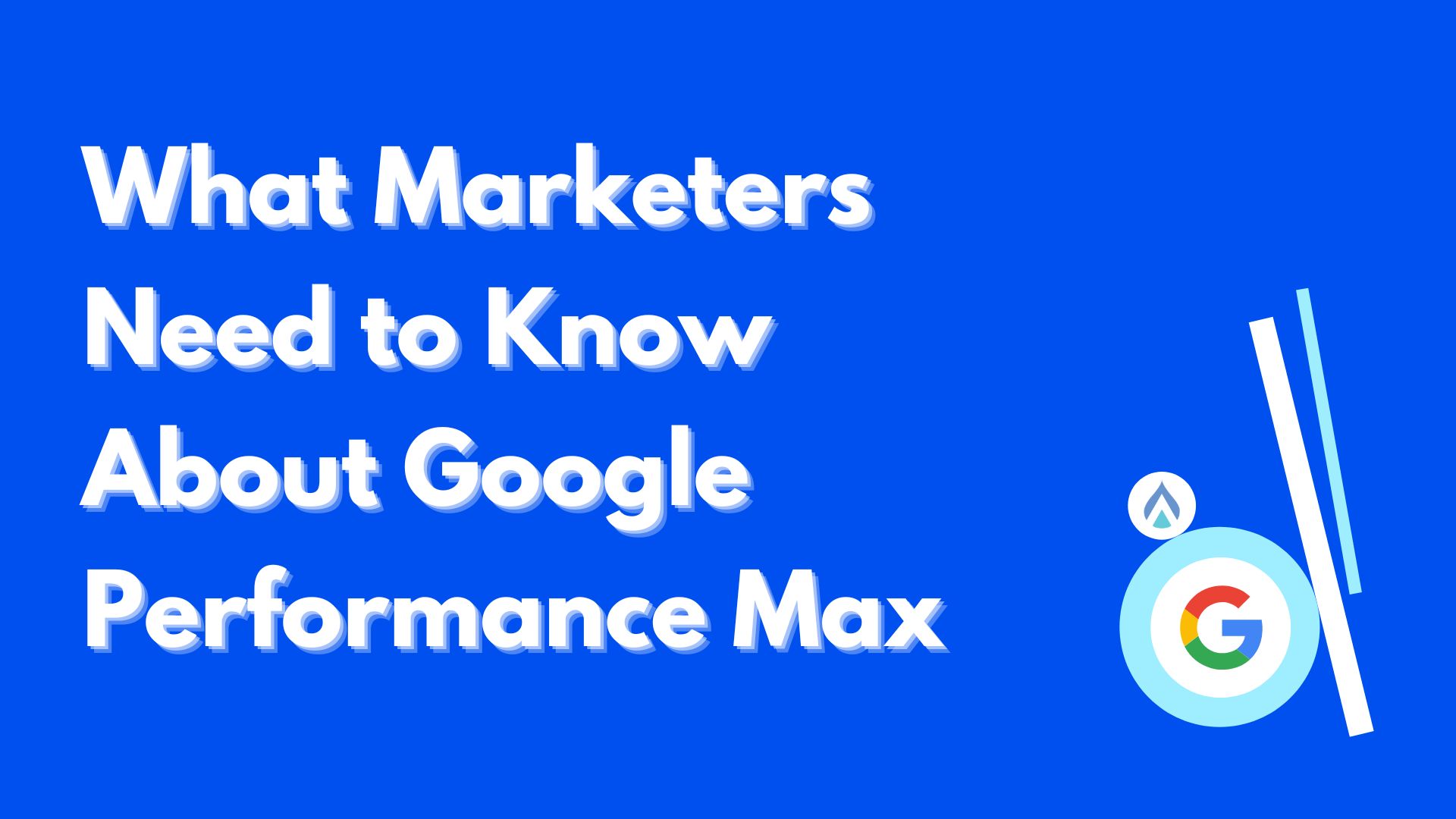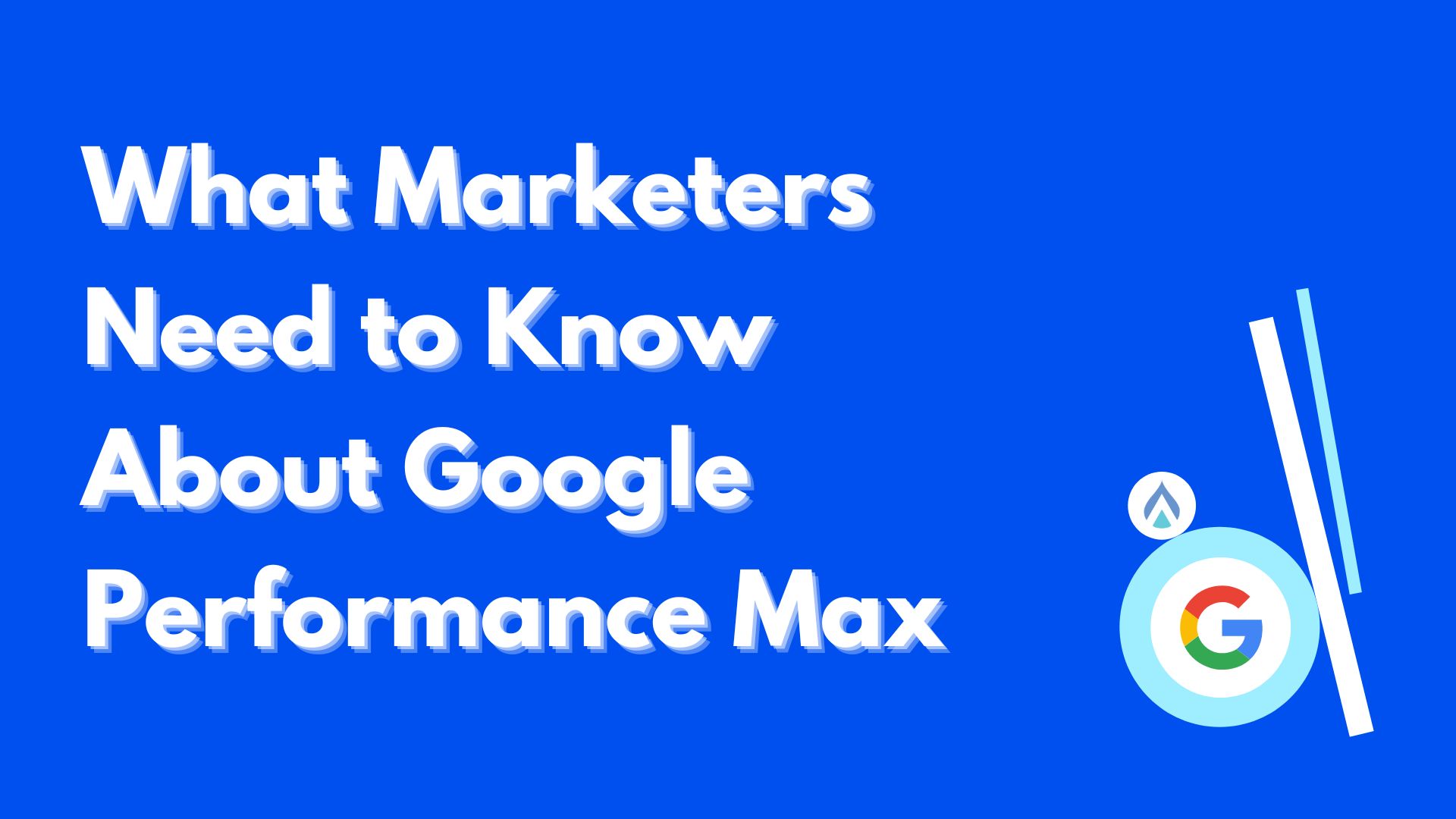 After more than a year of beta testing, Google made Performance Max campaigns available to all advertisers in November 2021.
Performance Max applies Google's considerable automation and AI capabilities to campaign components like bidding, budget, creatives, attribution, and more.
We'll take a look at the benefits of this new advertising opportunity below — and how you can start using it for your own campaigns if you haven't already.
What is Performance Max?
Performance Max is a goal-based campaign type that advertisers can use to access their entire Google Ads inventory from a single campaign.
It aims to complement keyword-based Search campaigns by finding more customers who are likely to convert via other Google channels like Discover, Display, Gmail, Maps, Search, and YouTube.
Performance Max drives campaign performance based on your Smart Bidding conversion goals. They're empowered by the advertising objectives you choose, such as a target CPA or ROAS, and the creative assets, audience signals, and data you provide.
These campaigns are built to deliver more bang for your advertising buck by optimizing across channels in real-time.
What Makes Performance Max Different from Other Campaigns?
By pairing Google's understanding of real-time consumer intent with your audience signals, Performance Max can unlock new customer segments that you didn't know existed.
Performance Max uses machine learning and attribution technology to find the best placements for your ads across all of Google's platforms.
It also bids on auctions in real-time that have a higher probability of meeting your business goals.
That said, you still have to provide important inputs like audience signals (including customer data).
And with the automation available in Google Ads, you can leverage your unique expertise by setting budgets, business goals, and conversions you want to measure.
You can also identify which types of conversions are best for your business by setting conversion values and value rules within the system.
Performance Max will use that information to find potential customers according to your goals and serve the optimal ad and bid to optimize campaign performance.
When to Use It
Performance Max is a great choice to use if you have concrete goals like driving online sales or generating leads.
You can also use it to maximize the performance of your campaign if you're equipped to handle engagement and conversions from more than one Google source.
Finally, Performance Max campaigns are also a good choice if you want easy access to all of Google's advertising channels using a single campaign, or if you want additional reach and conversion value beyond keyword-based Search campaigns.
How to Set Up a Performance Max Campaign
If you're new to Google Ads, the process to set up a performance campaign can get a bit tricky.
There will be a few variances in the steps below depending on your goal. This particular process is for sellers who don't have a Merchant Center feed or a store visit goal and want to create a new Performance Max campaign. For more detailed instructions and information on other goals, click here.
Create a new campaign and choose your goal. Select "Sales", "Leads", or "Local store visits and promotions" as your advertising objective to see Performance Max as a campaign type selection.
Set your bid and budget parameters. You'll choose either Conversions or Conversion Values for your bid strategy and set your monthly budget for that campaign.
Add your location and languages in campaign settings. You can also schedule (or exclude) specific ad placement times and add URL tracking parameters at this stage.
Build your first asset group. Google recommends up to 20 images, five logos, five videos, headlines, descriptions, and more — all with specific parameters. You can create additional asset groups after setup, and Performance Max assets will automatically assemble your assets into applicable formats with the most relevant ad creative.
Add ad extensions like click-to-call, submit a lead form, or view locations to extend users' interactions with your ad.
Publish your campaign after reviewing and confirming all of the details.
Account-level brand safety settings are also available so you can tell Google Ads where you don't want your ads to appear.
Also, don't forget that high-quality text, images, and video can significantly improve your campaign performance. 
Good luck!
Looking for expert strategies and support to take your digital marketing campaigns to the next level? Click here to learn about (and join) the AdLeaks community!